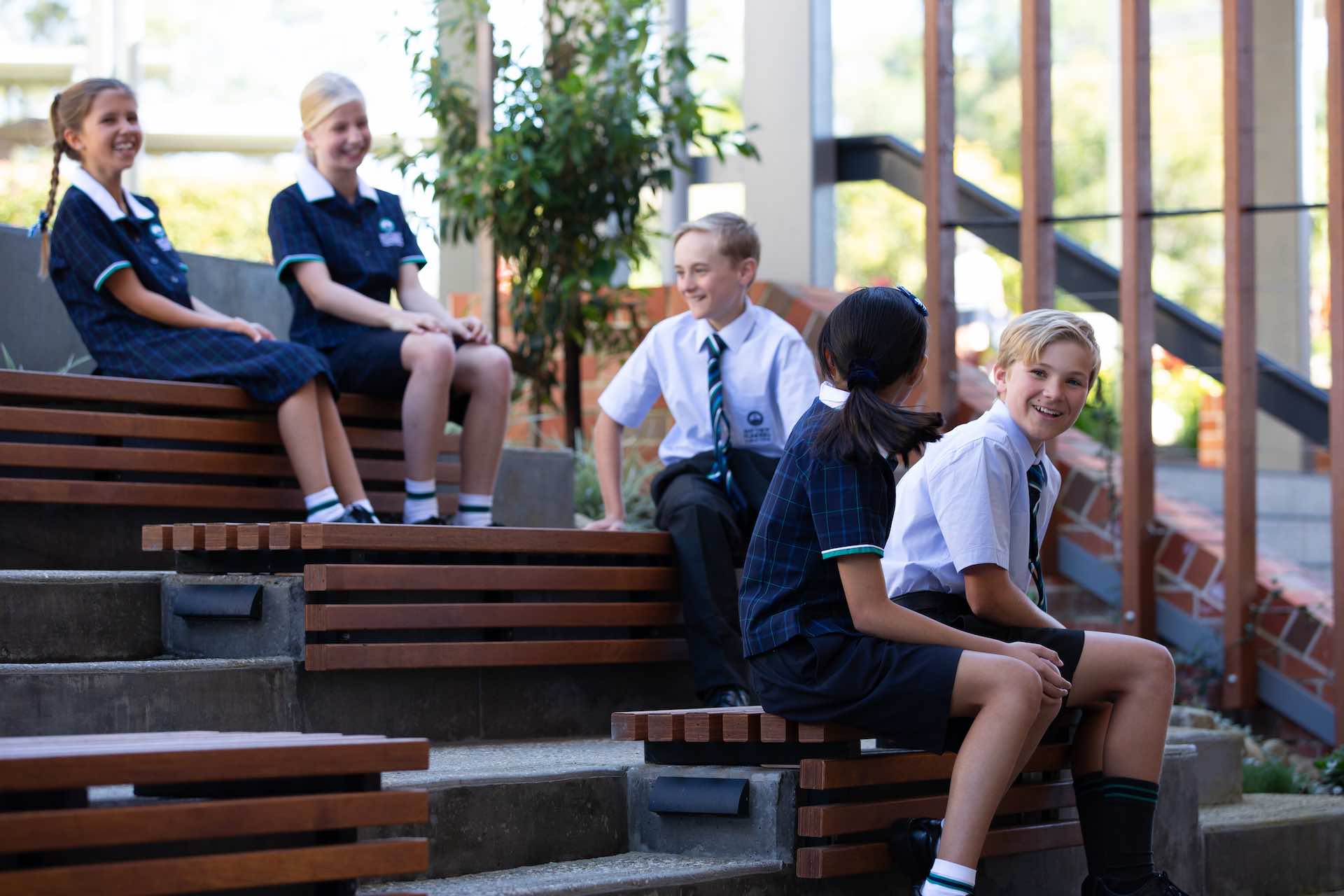 The College Uniform
Matthew Flinders Anglican College has a one-stop shop for all your uniform requirements.
The Flinders Shop is located below the Flinders Performance Centre, near the Main Administration Office.
Uniform fittings are advised and can be booked online or by calling the Flinders Shop.
Learn more with our Frequently Asked Questions.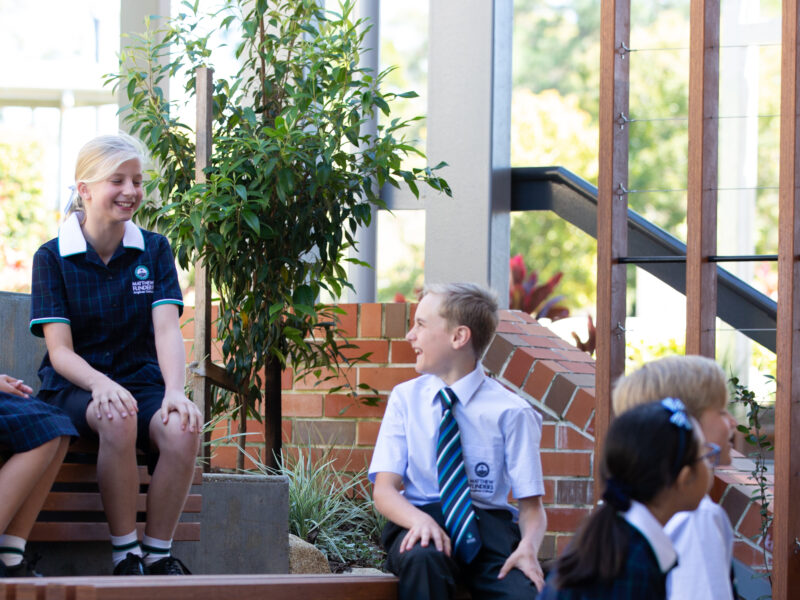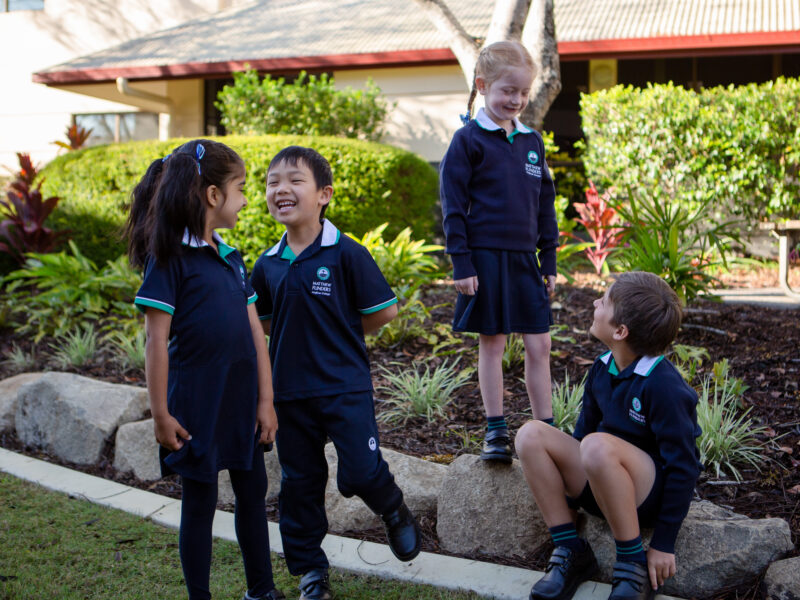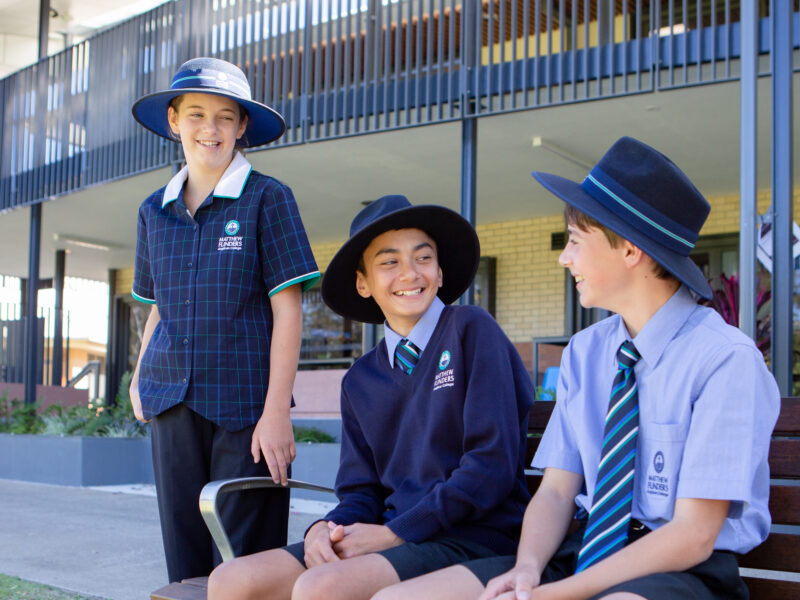 Prep to Year 2 - Girls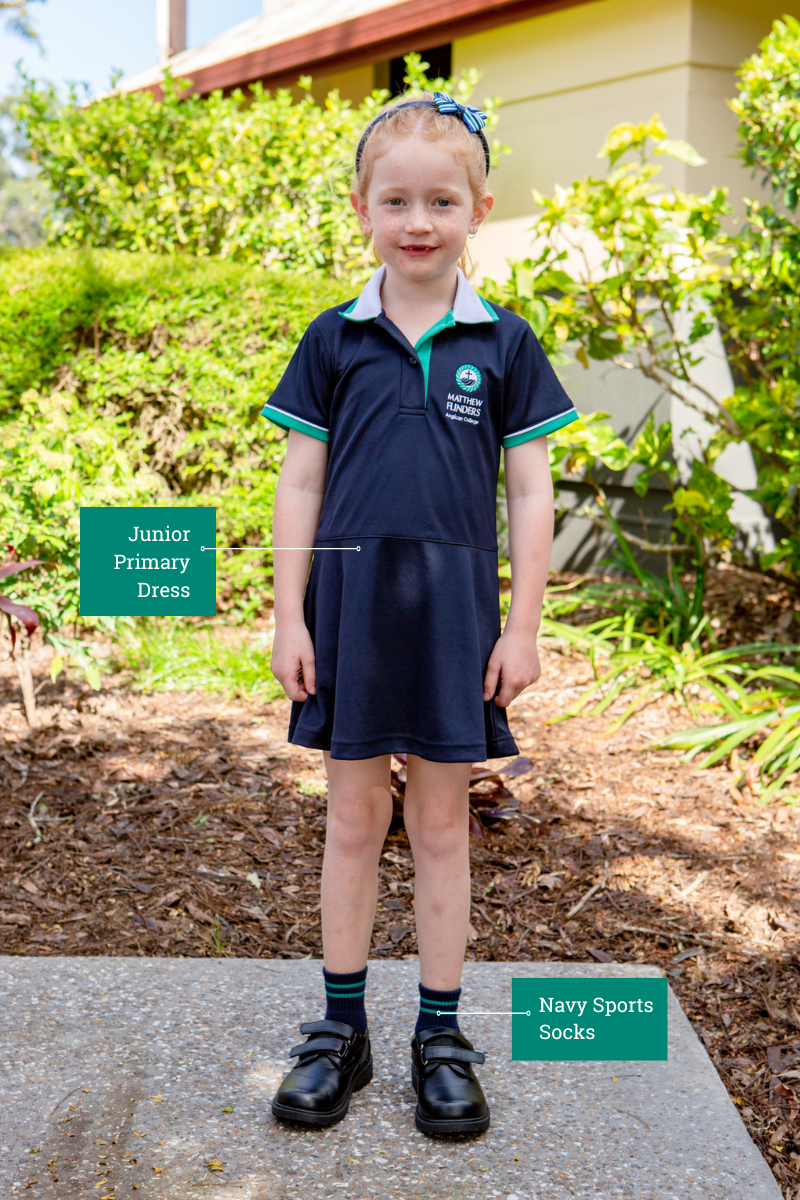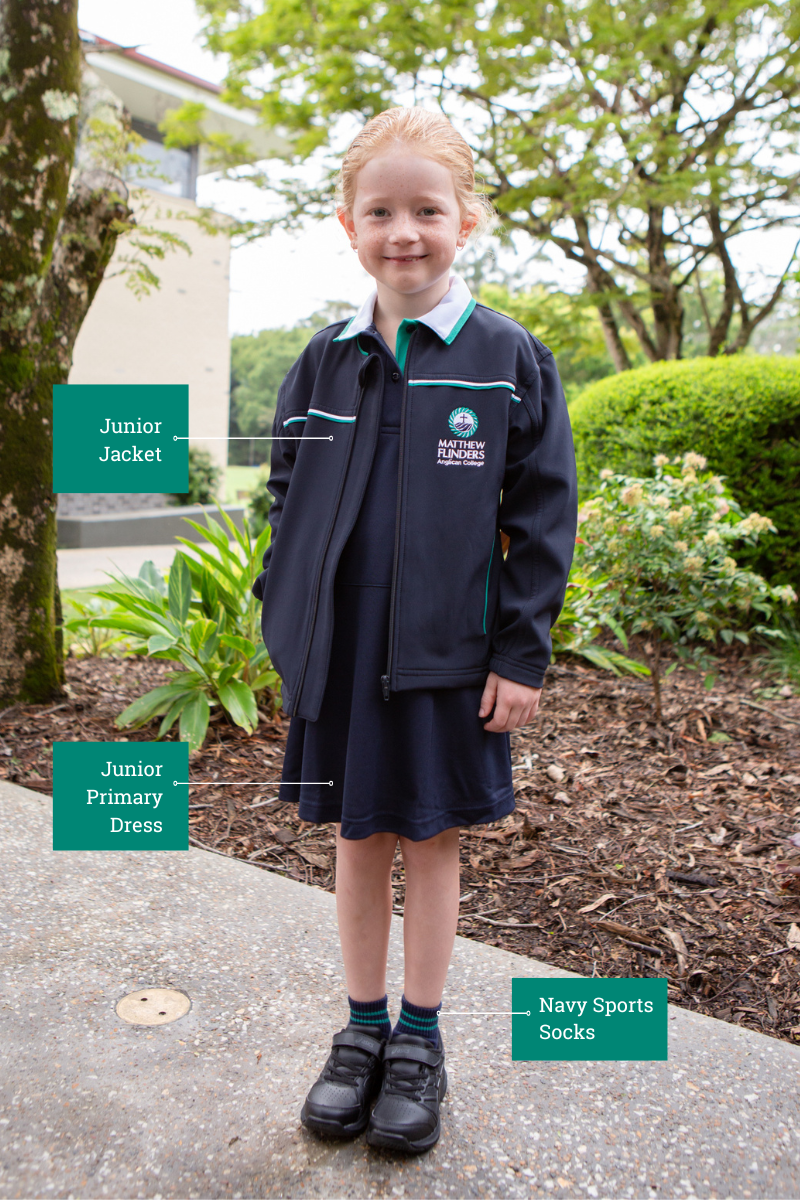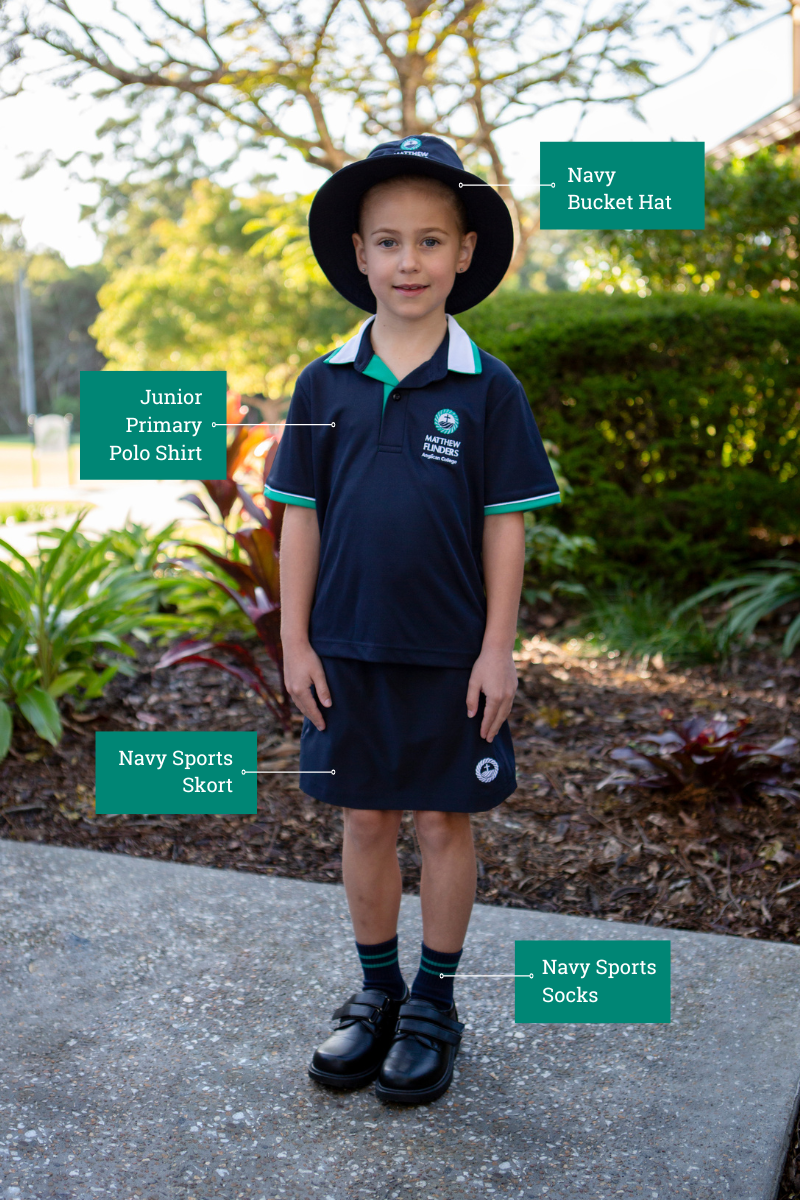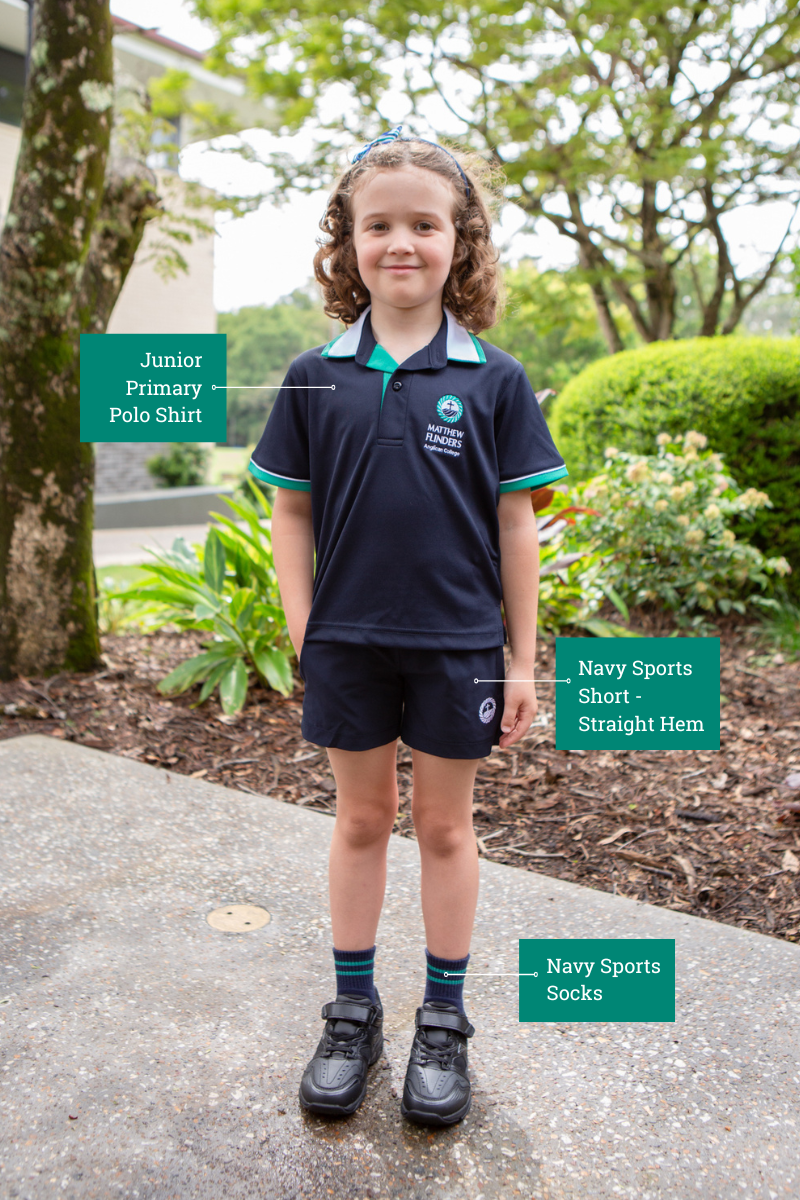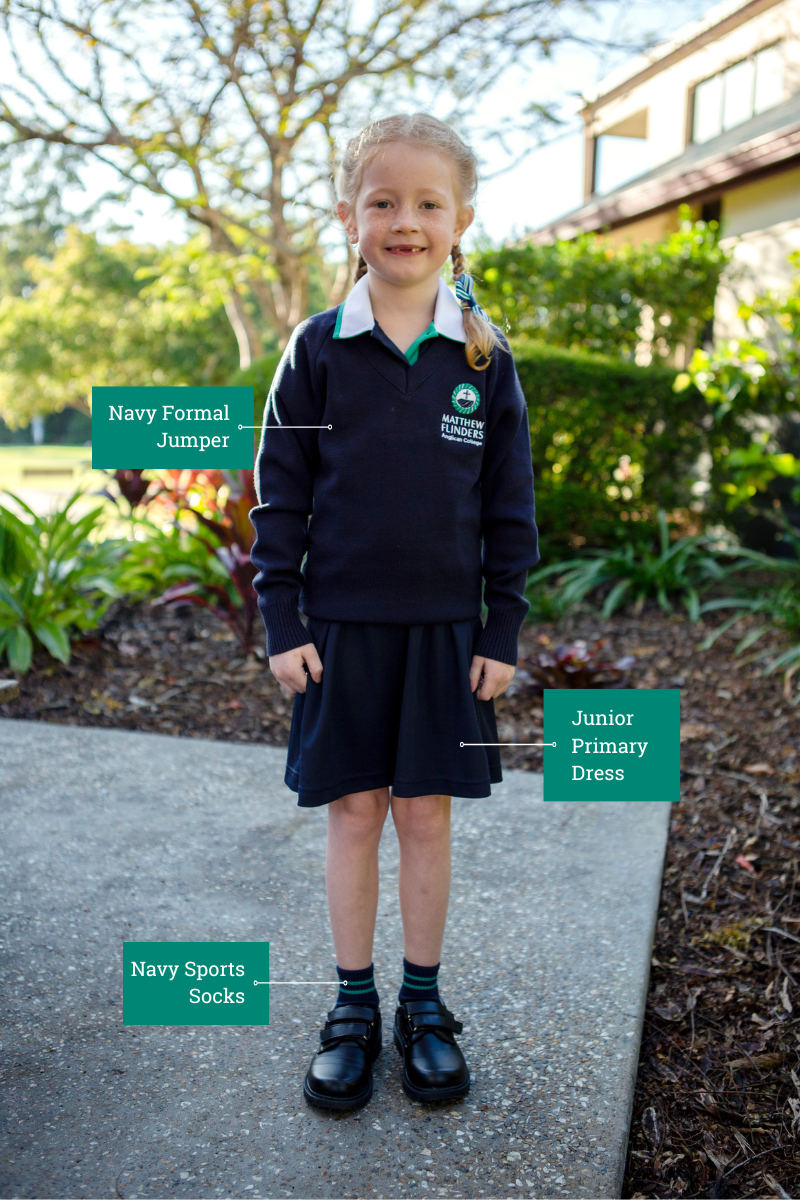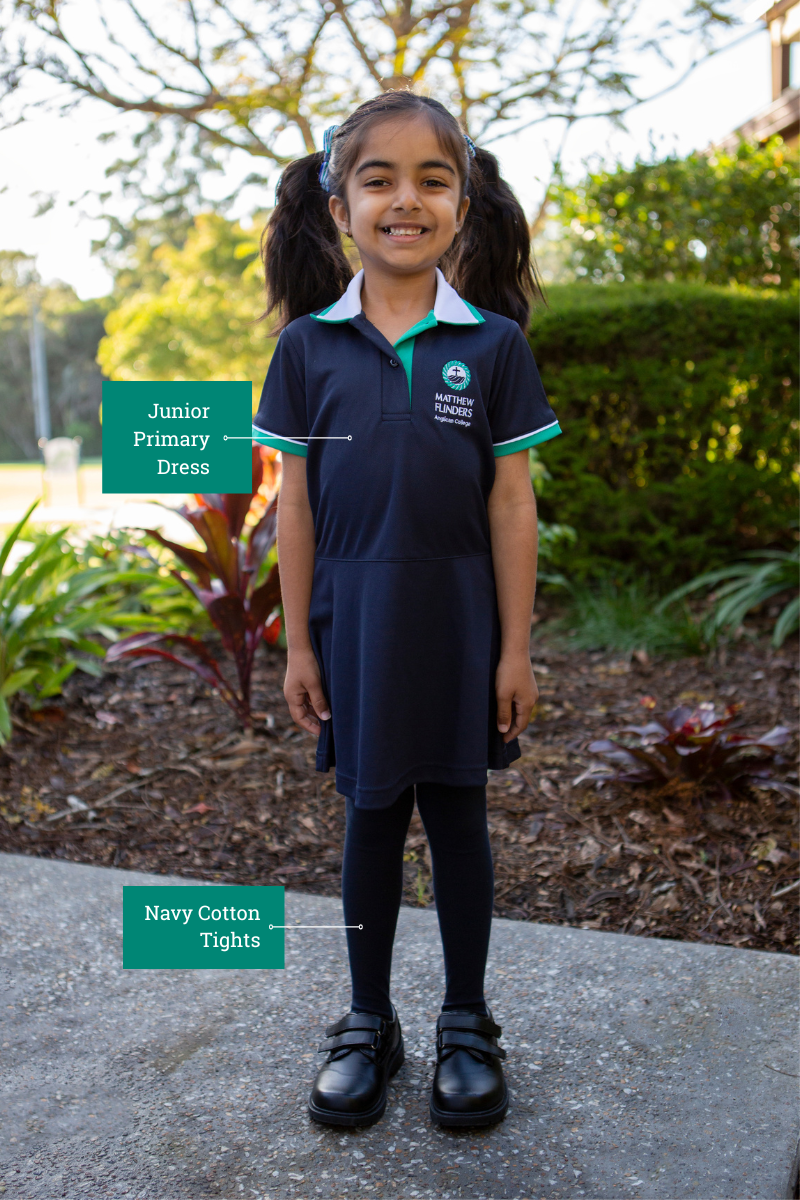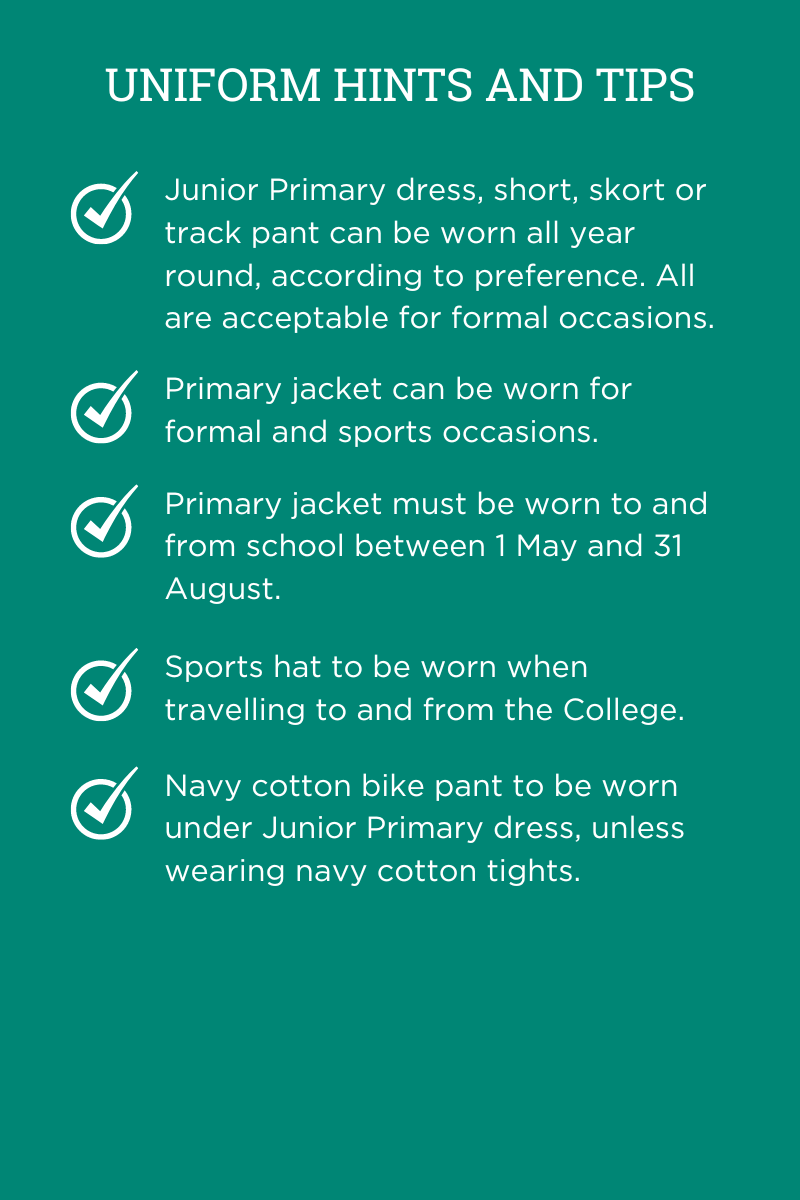 Prep to Year 2 - Boys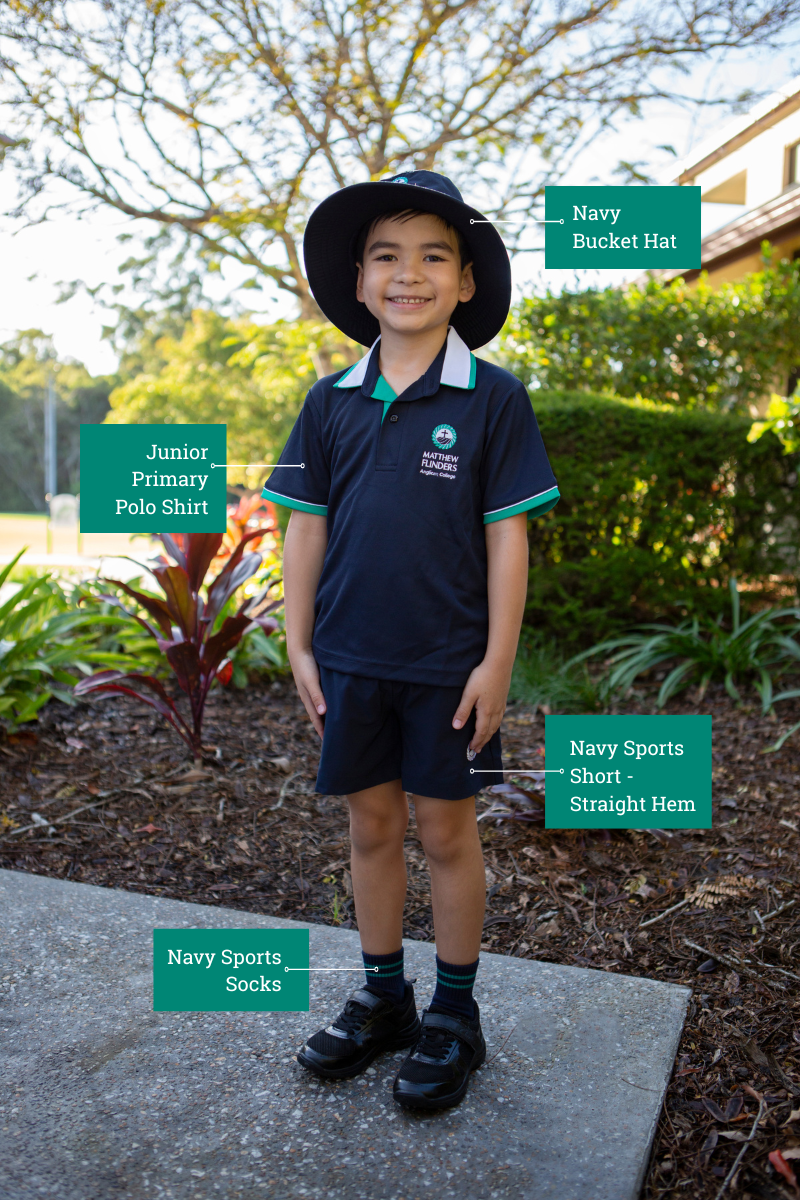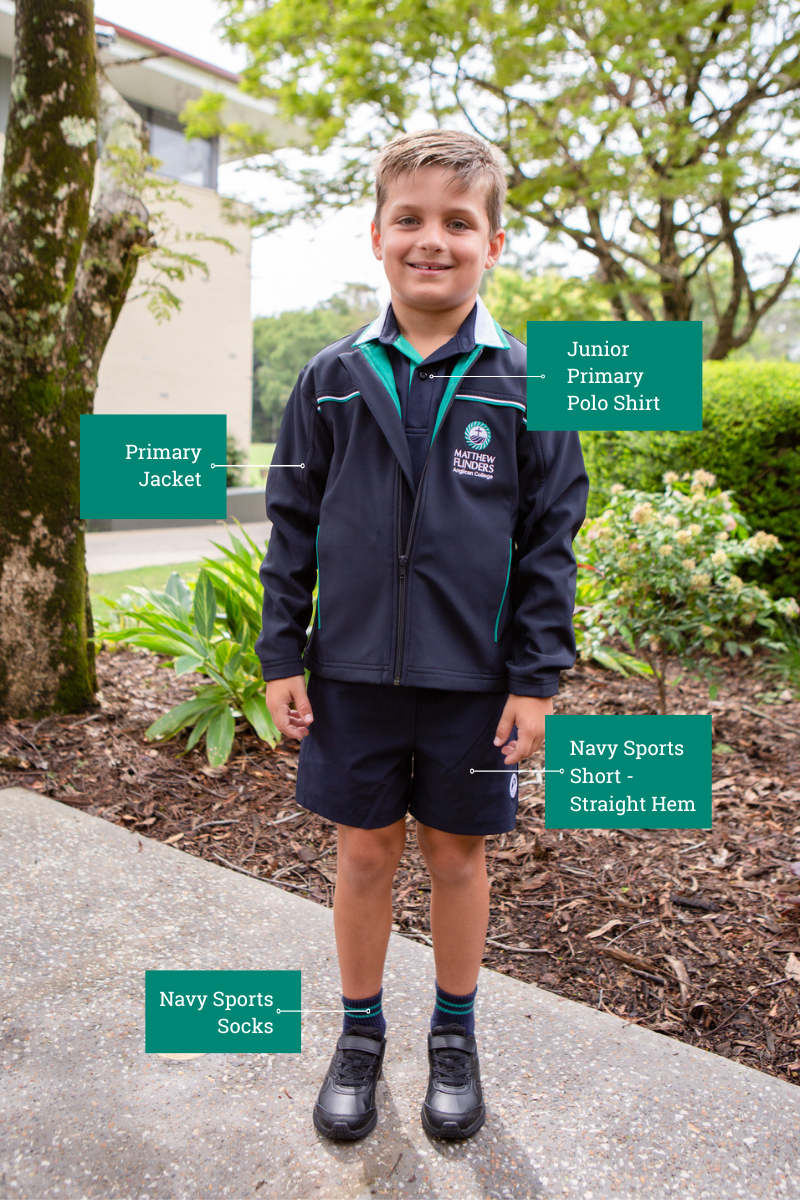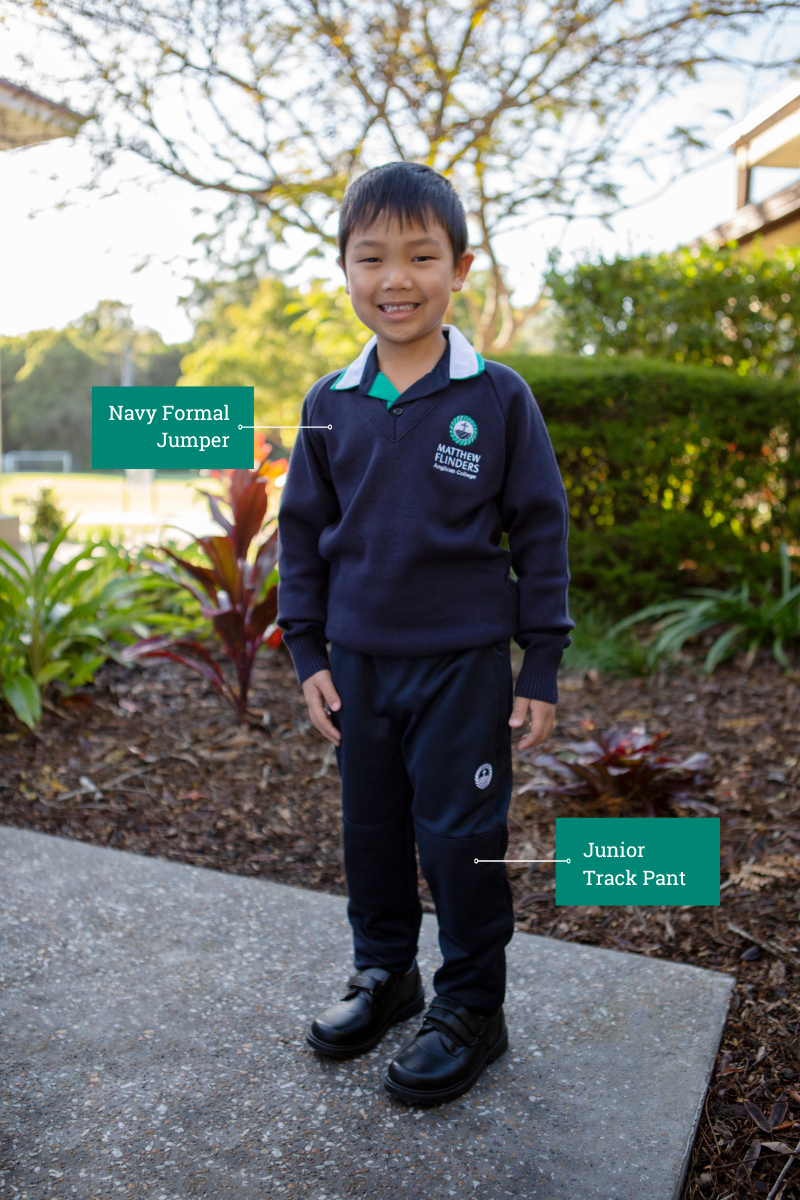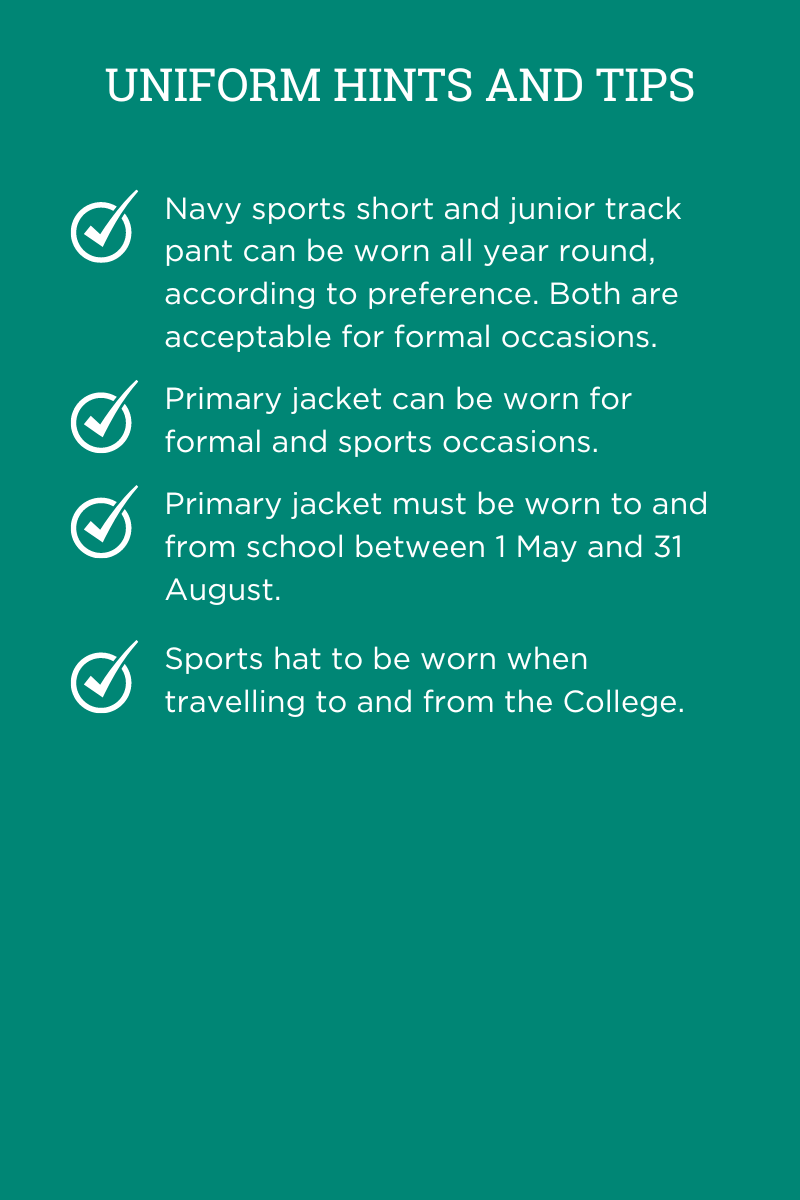 Years 3 - 6 Girls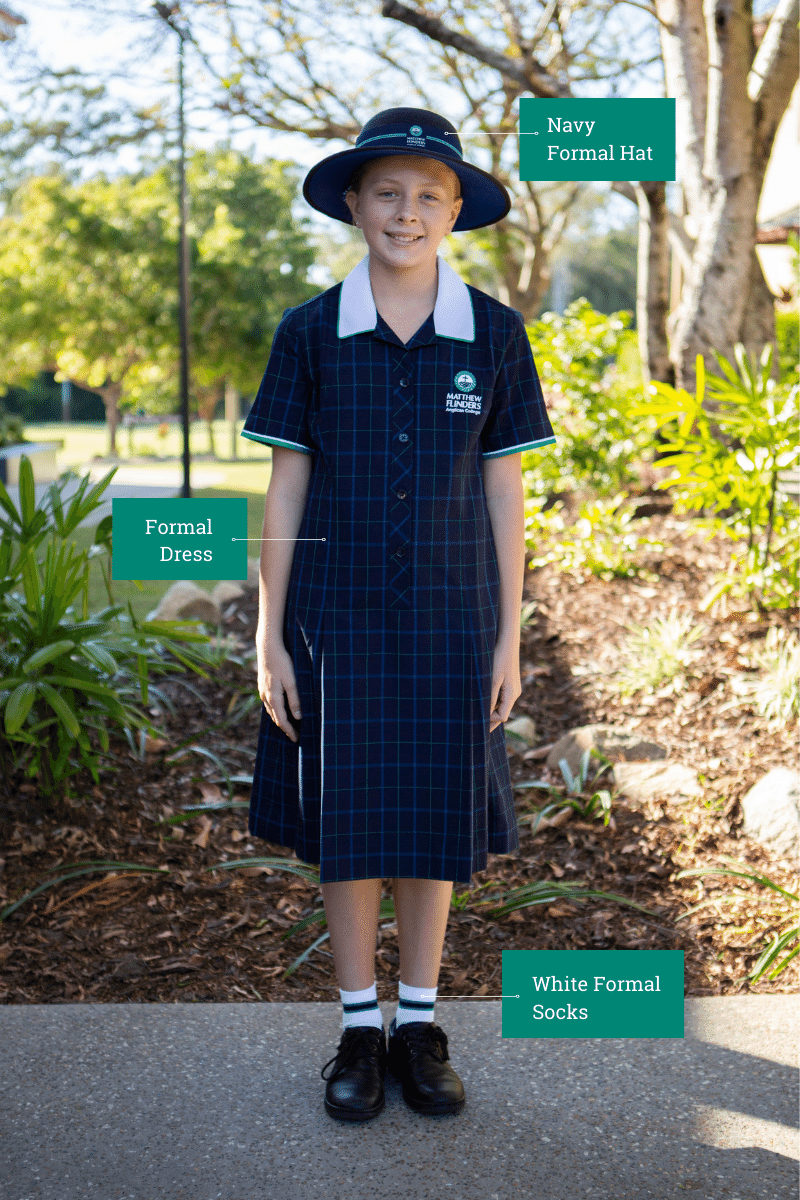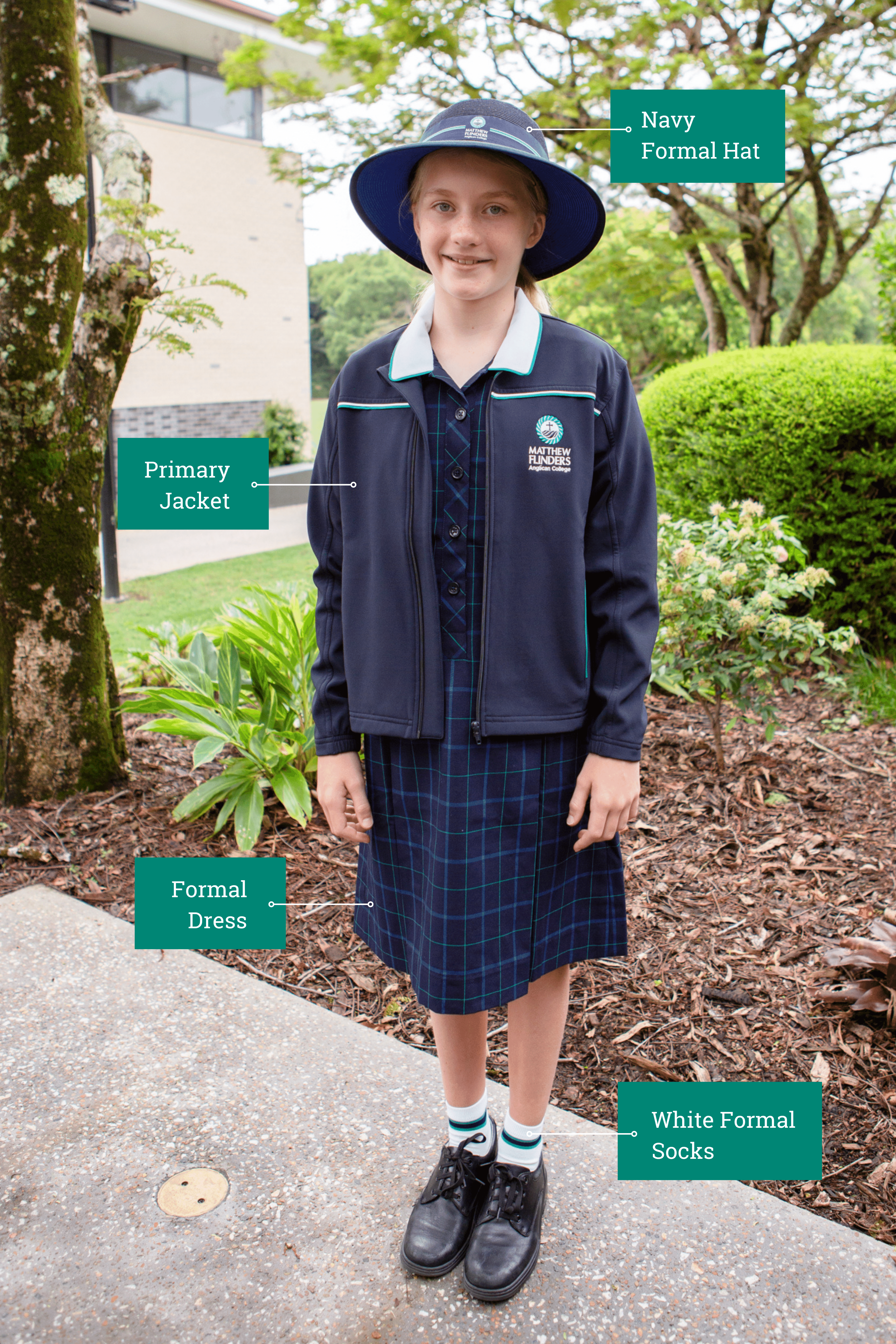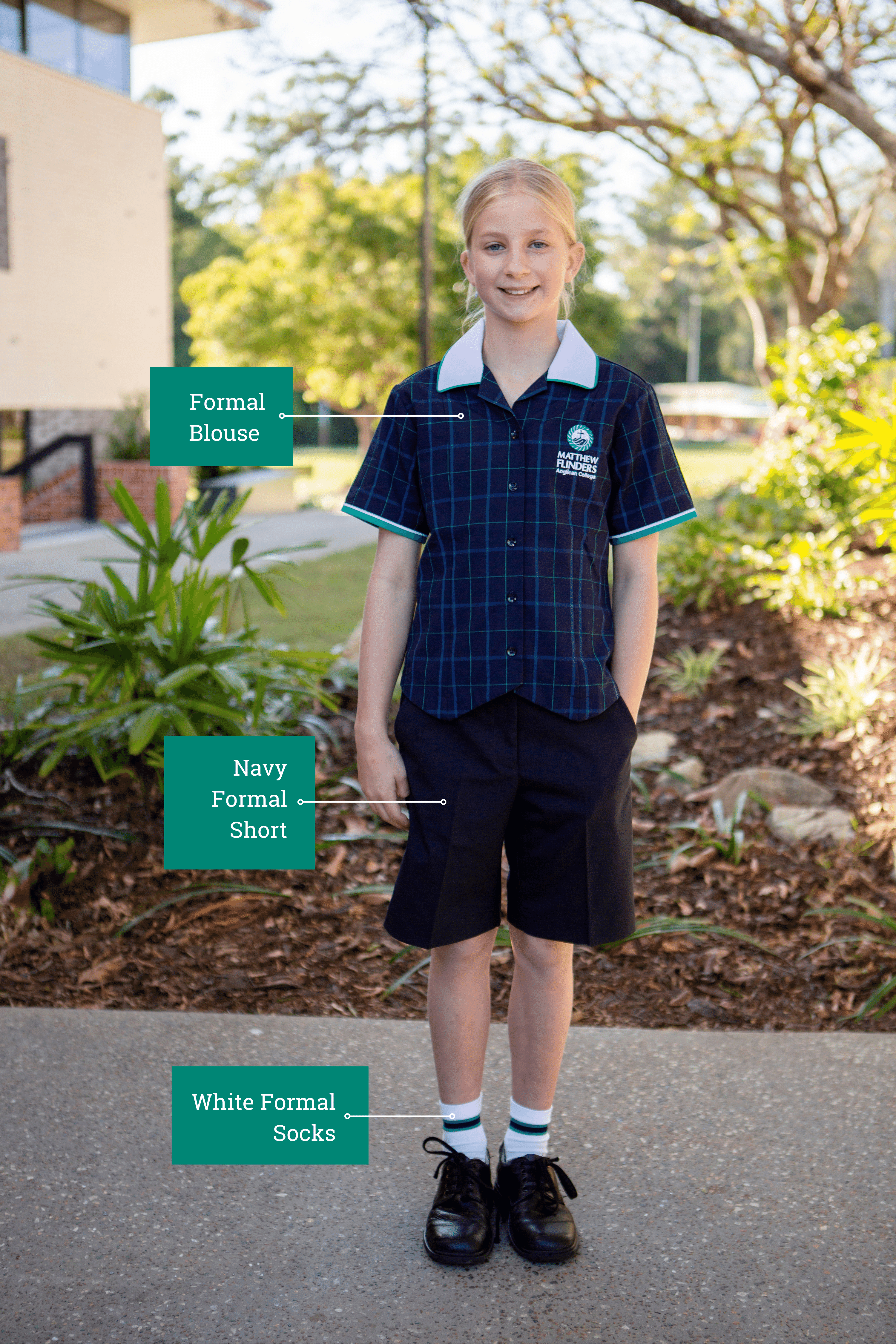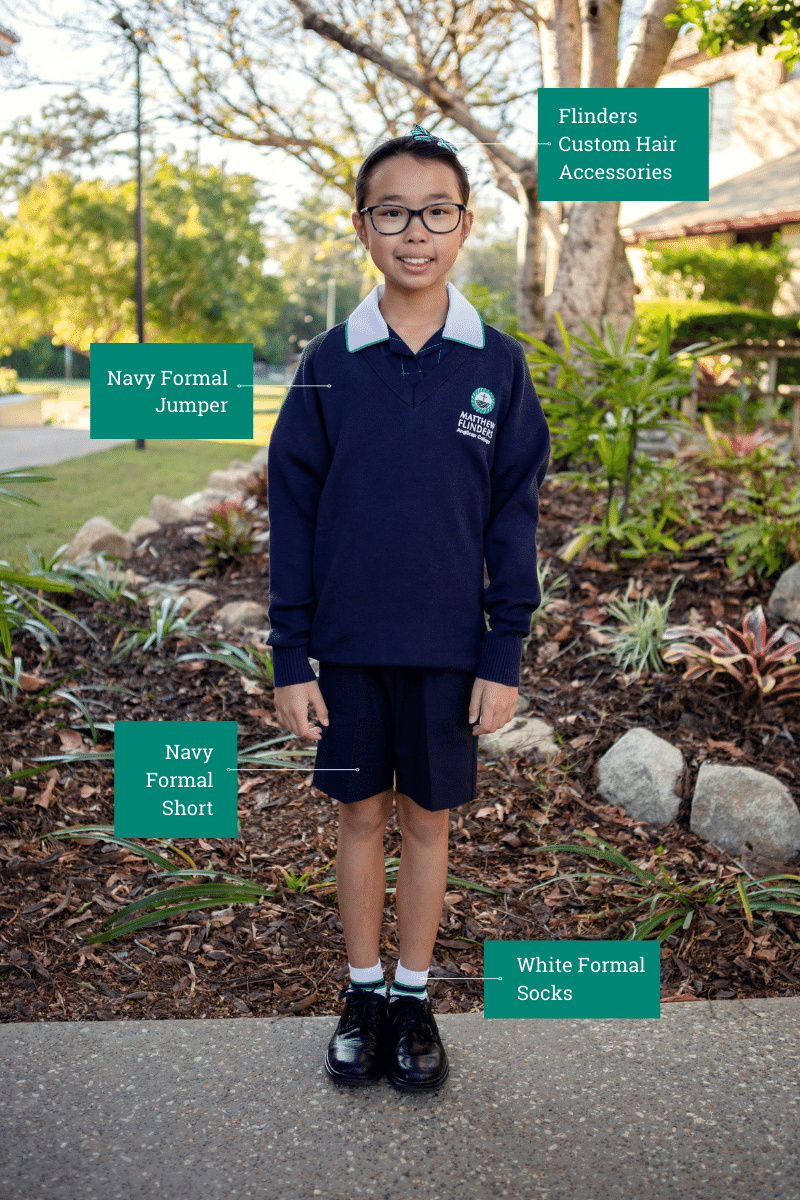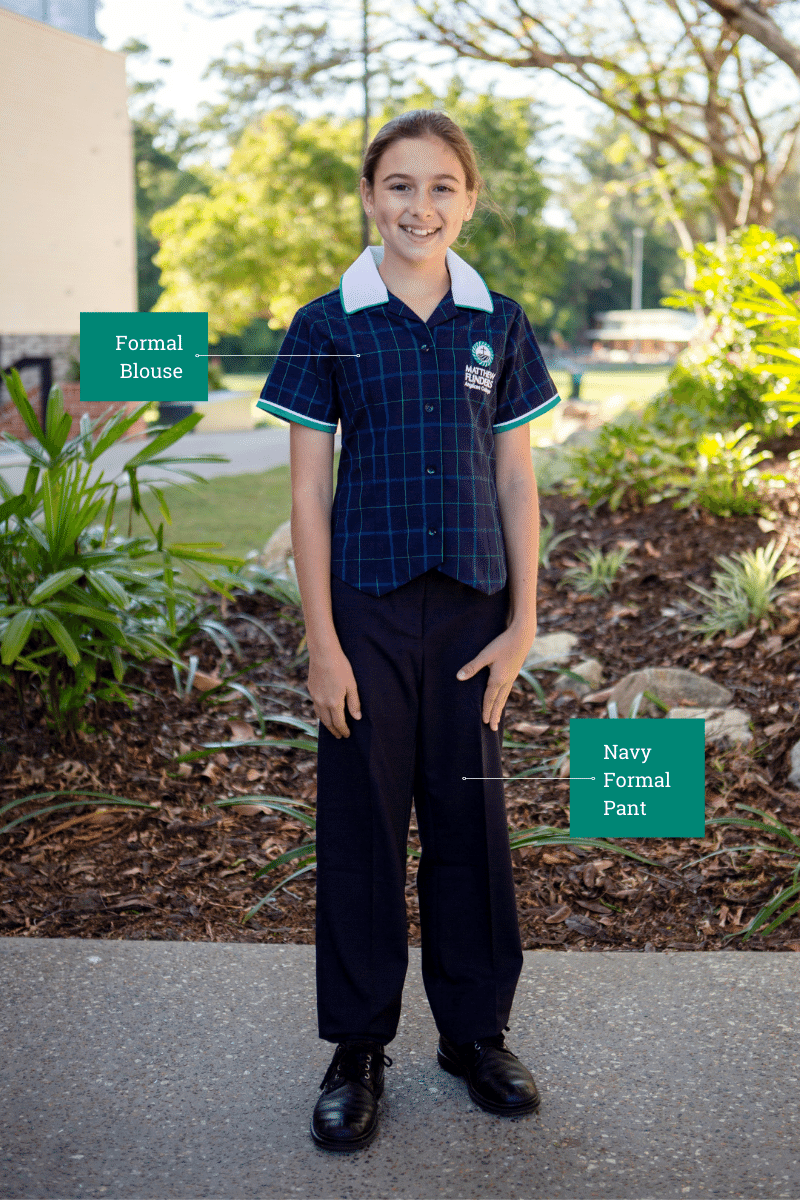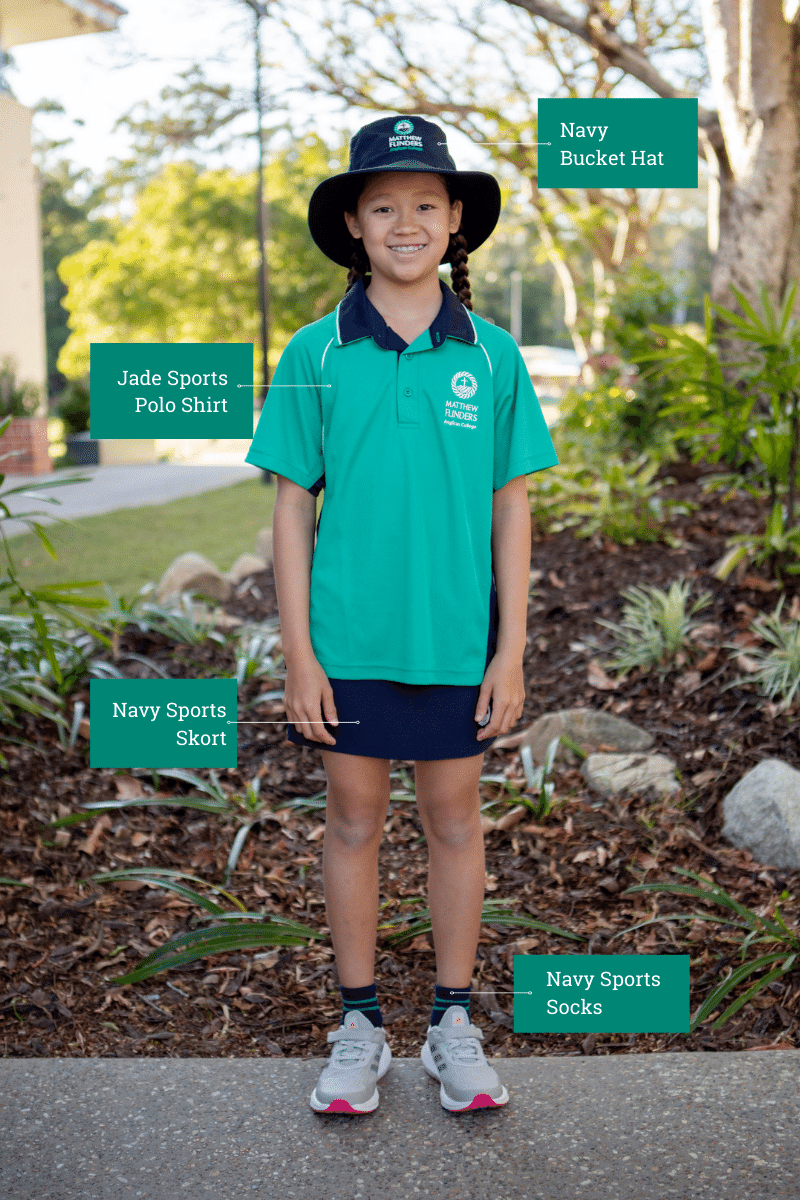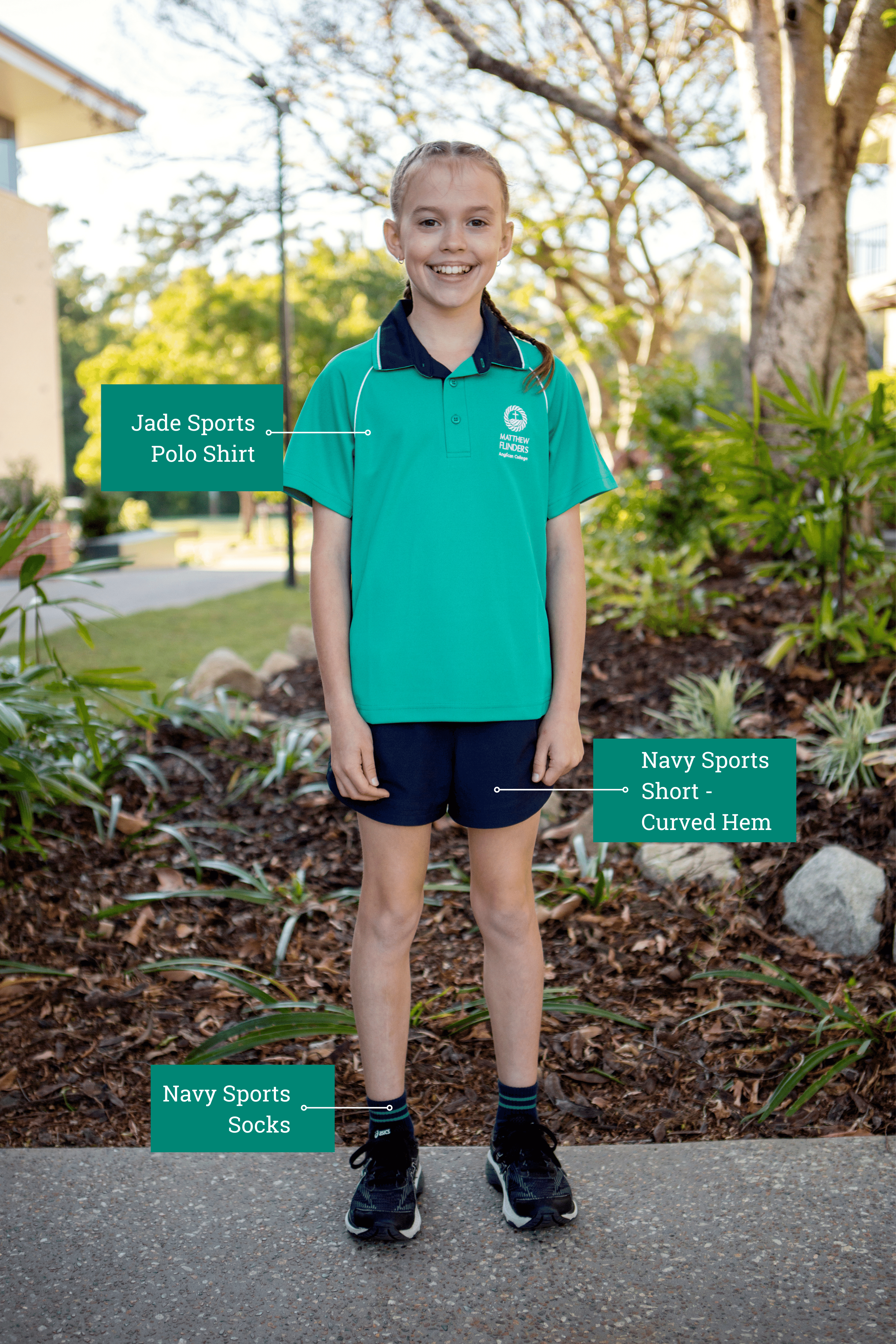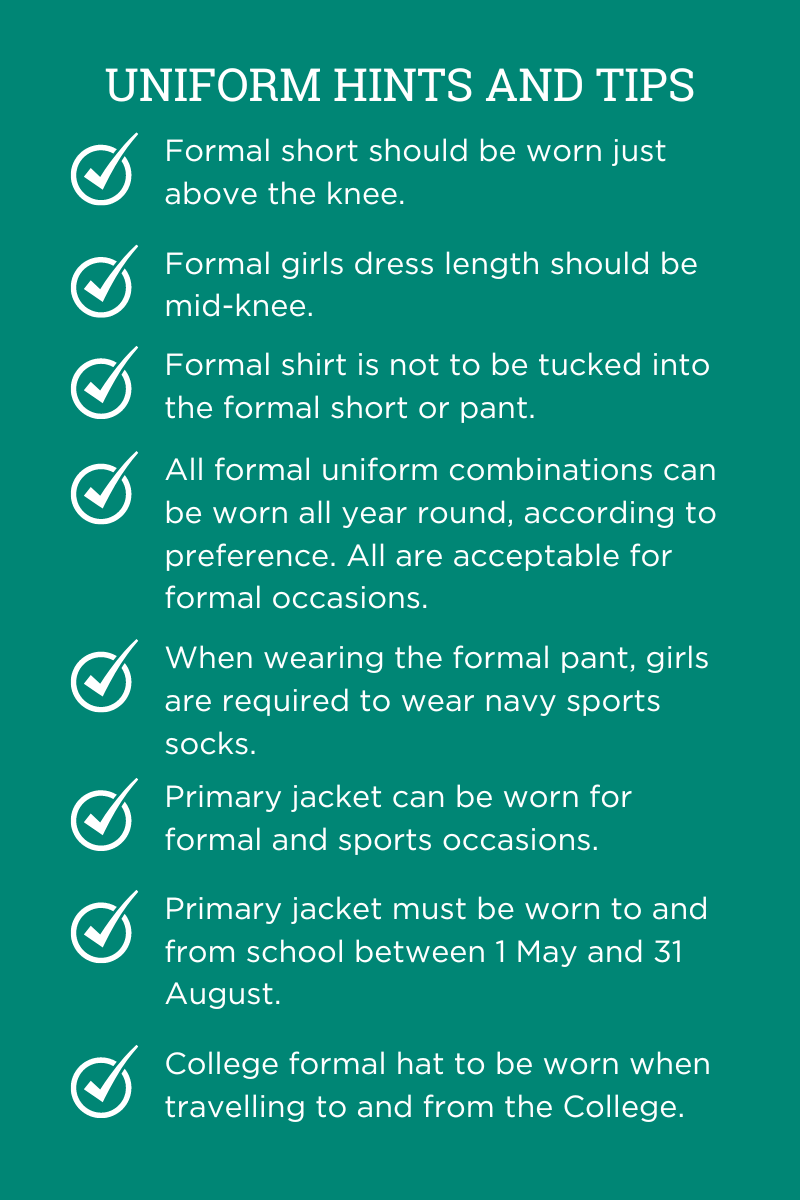 Years 3 - 6 Boys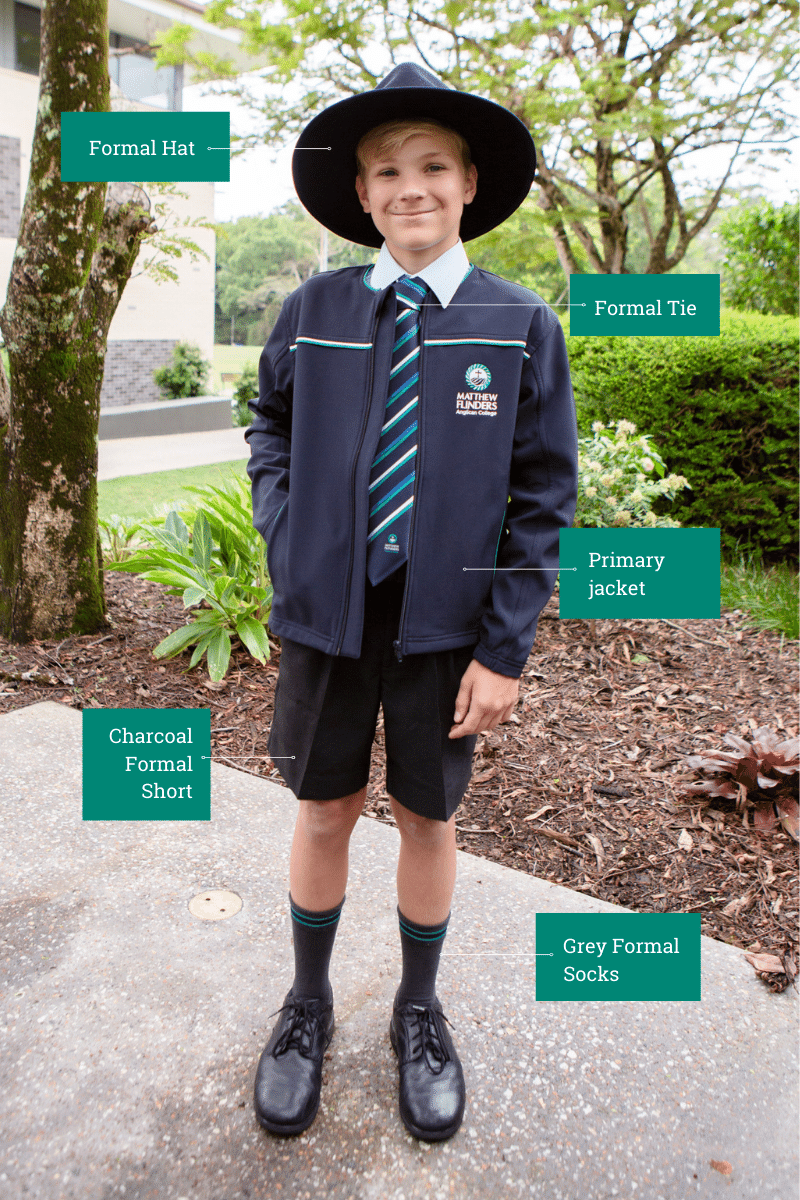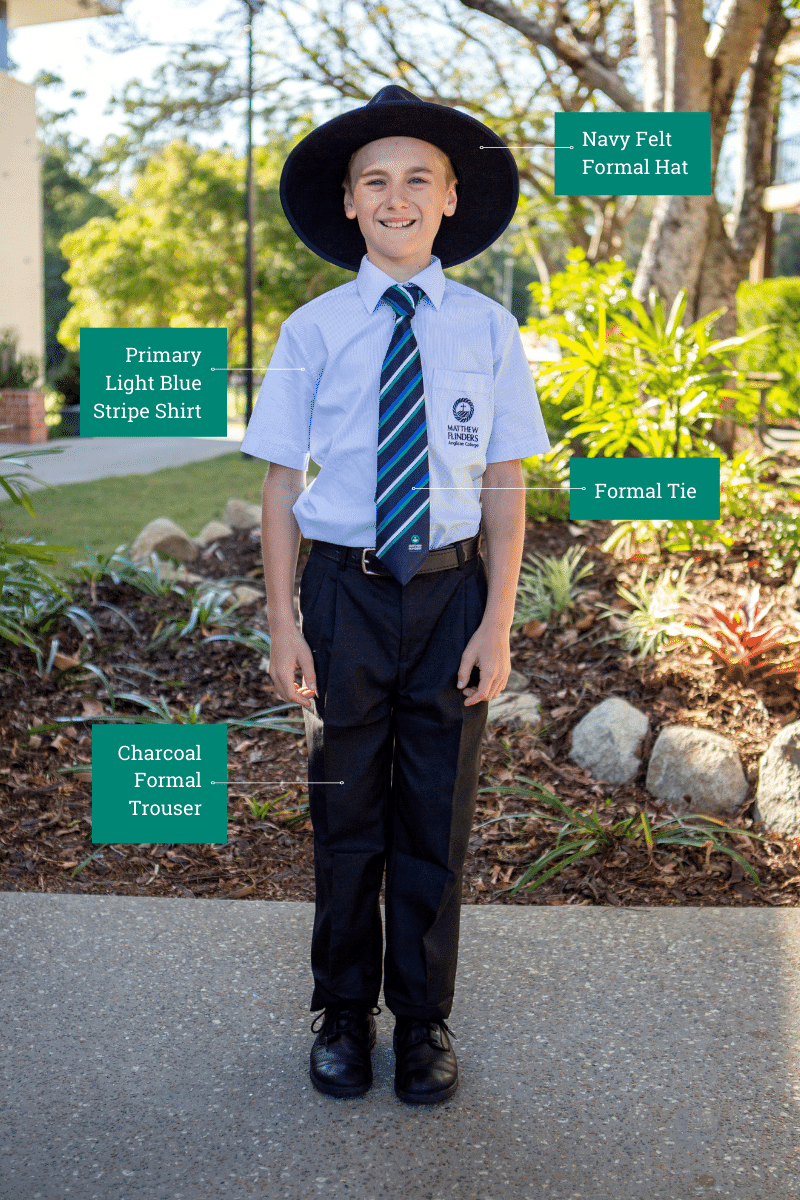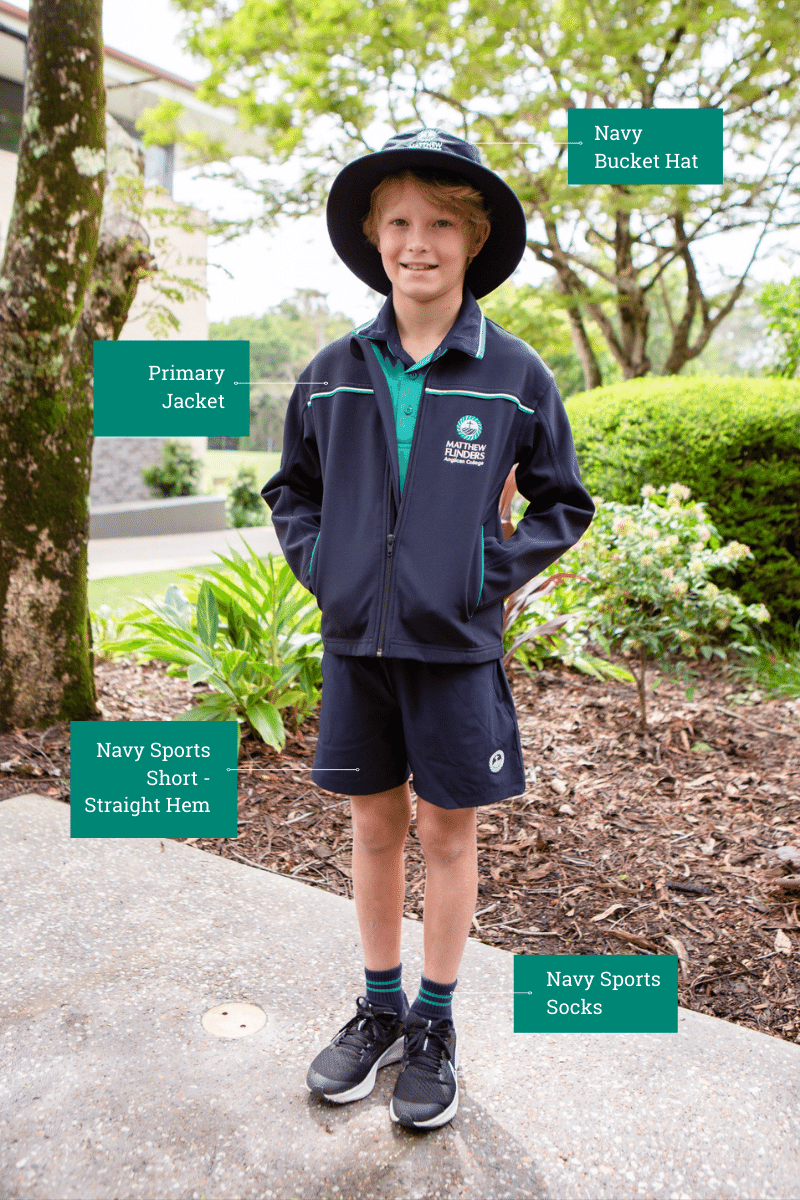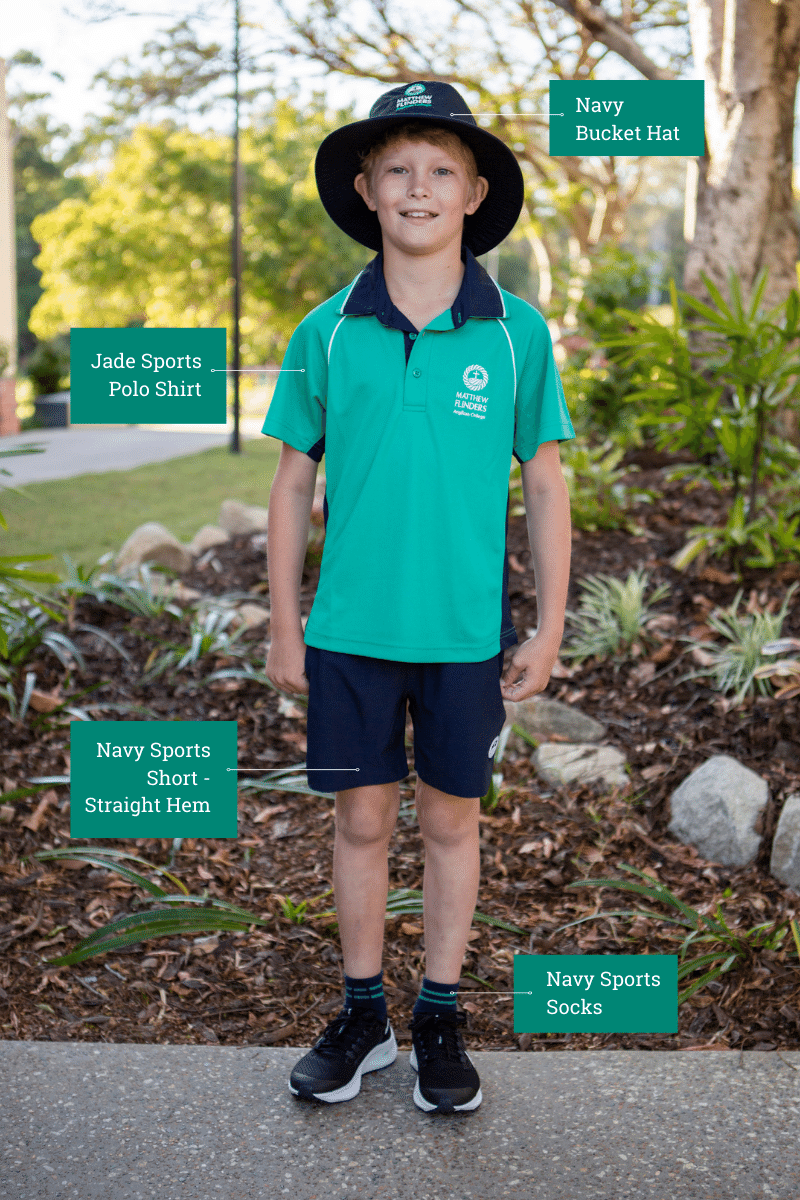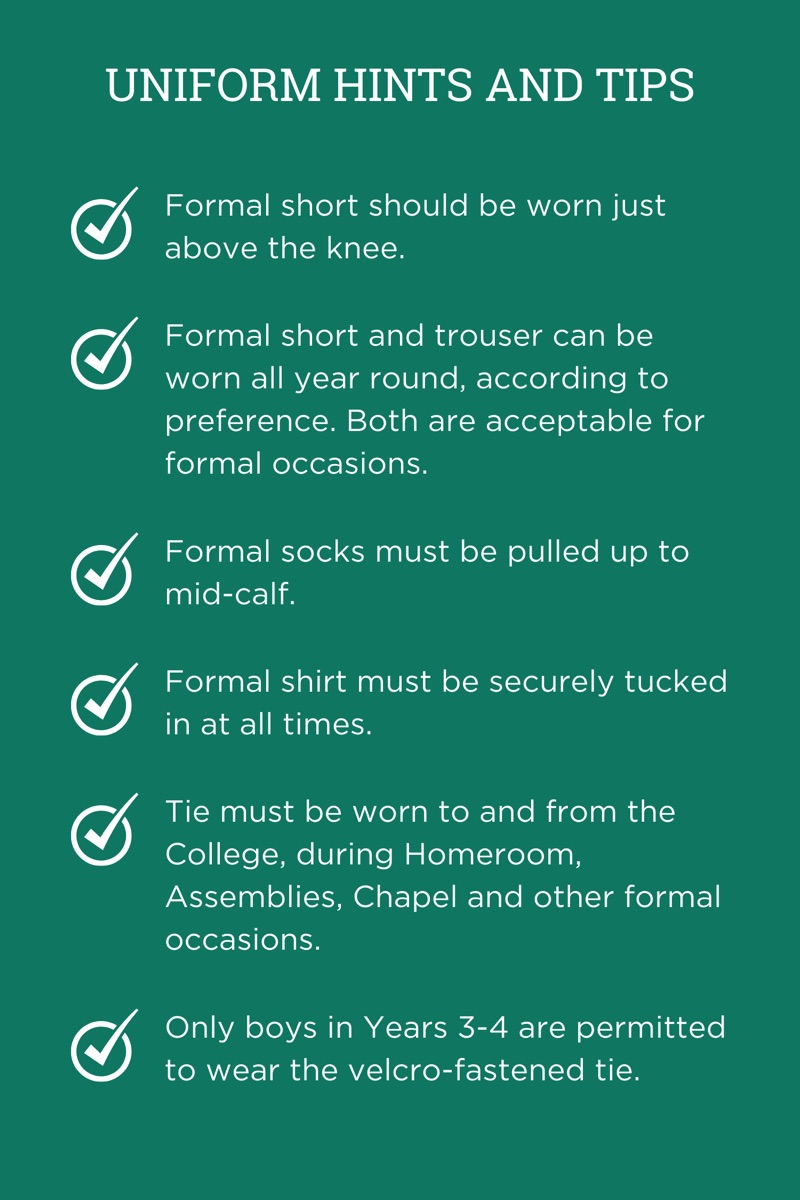 Years 7 - 12 Girls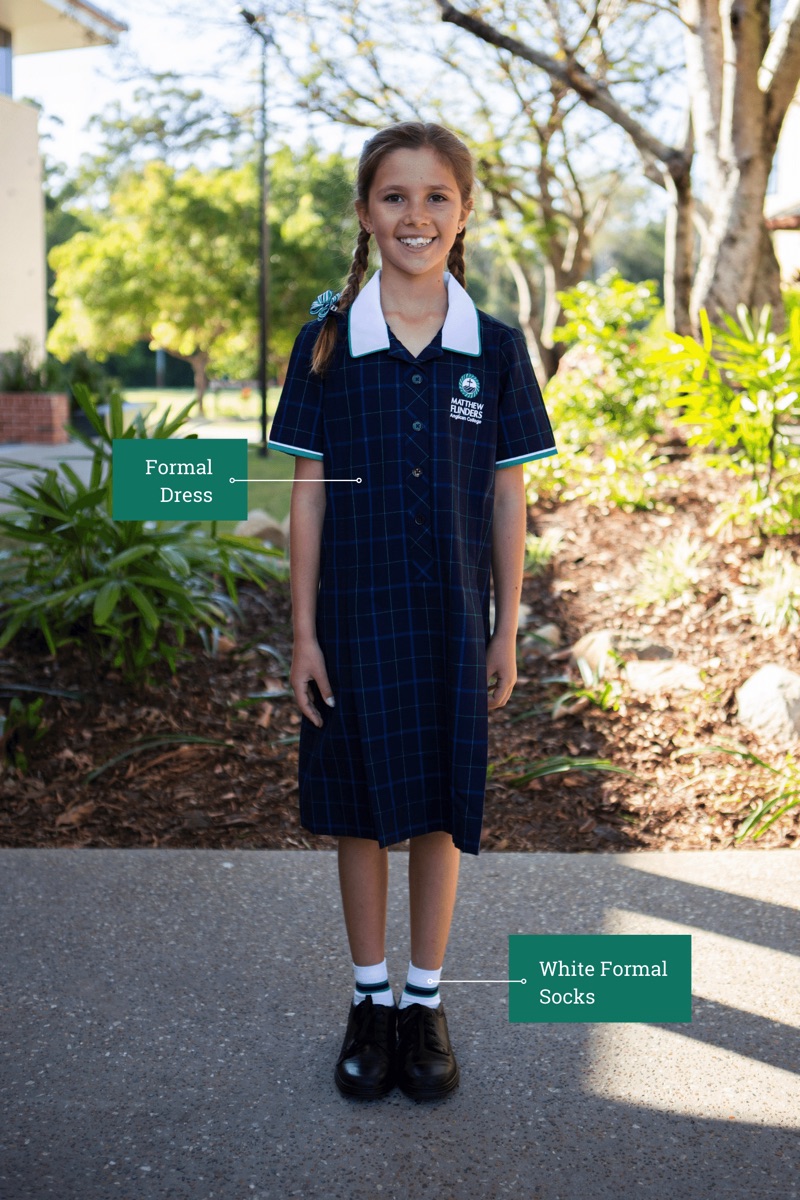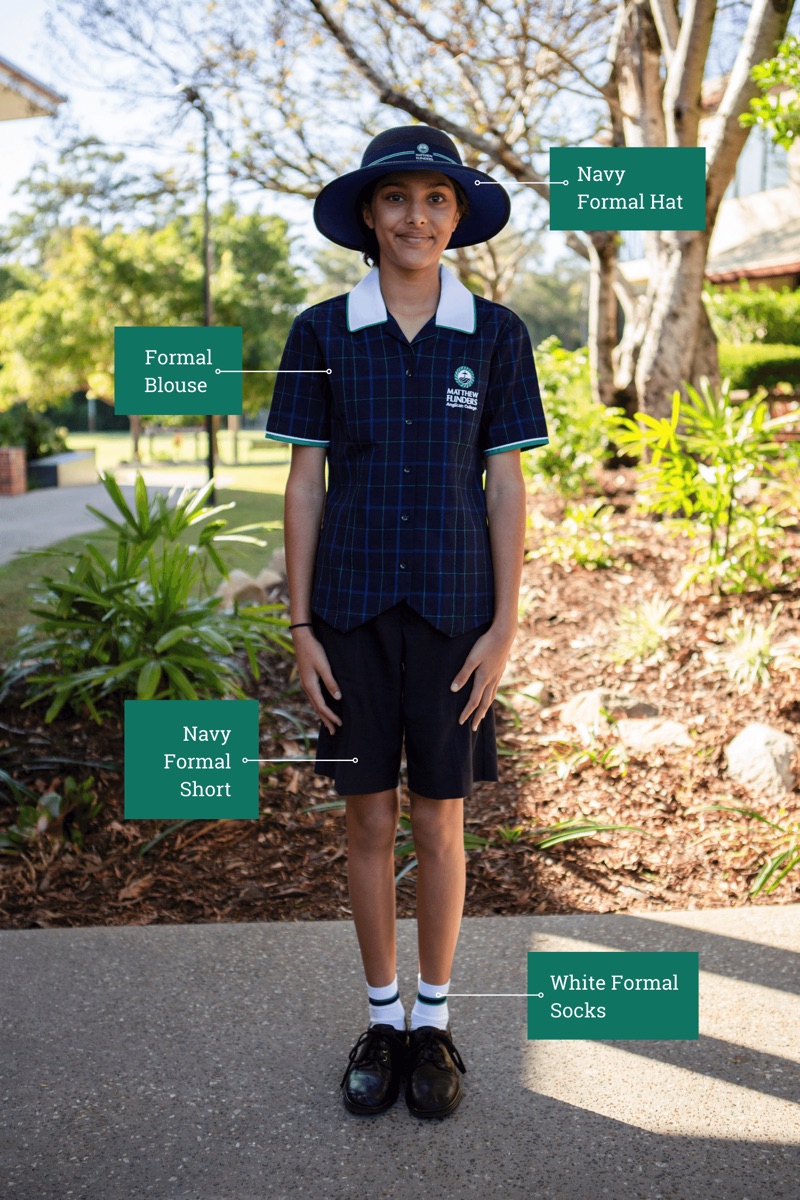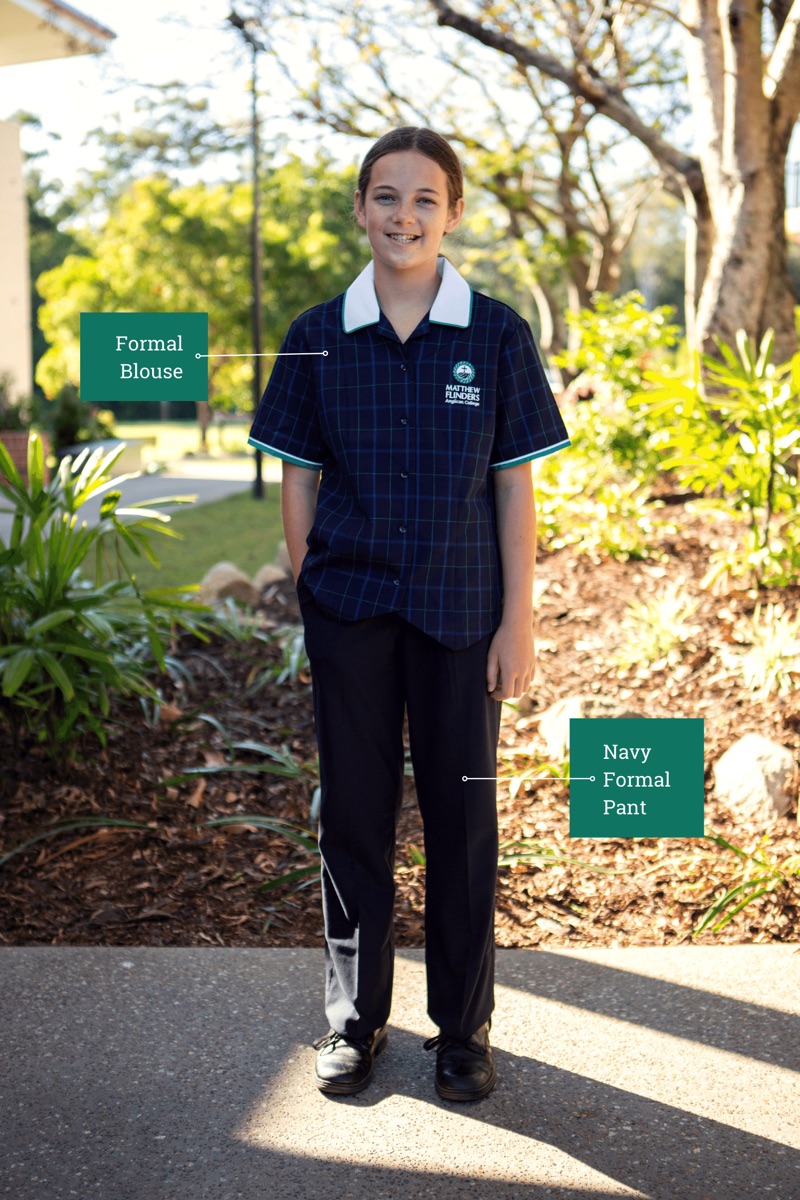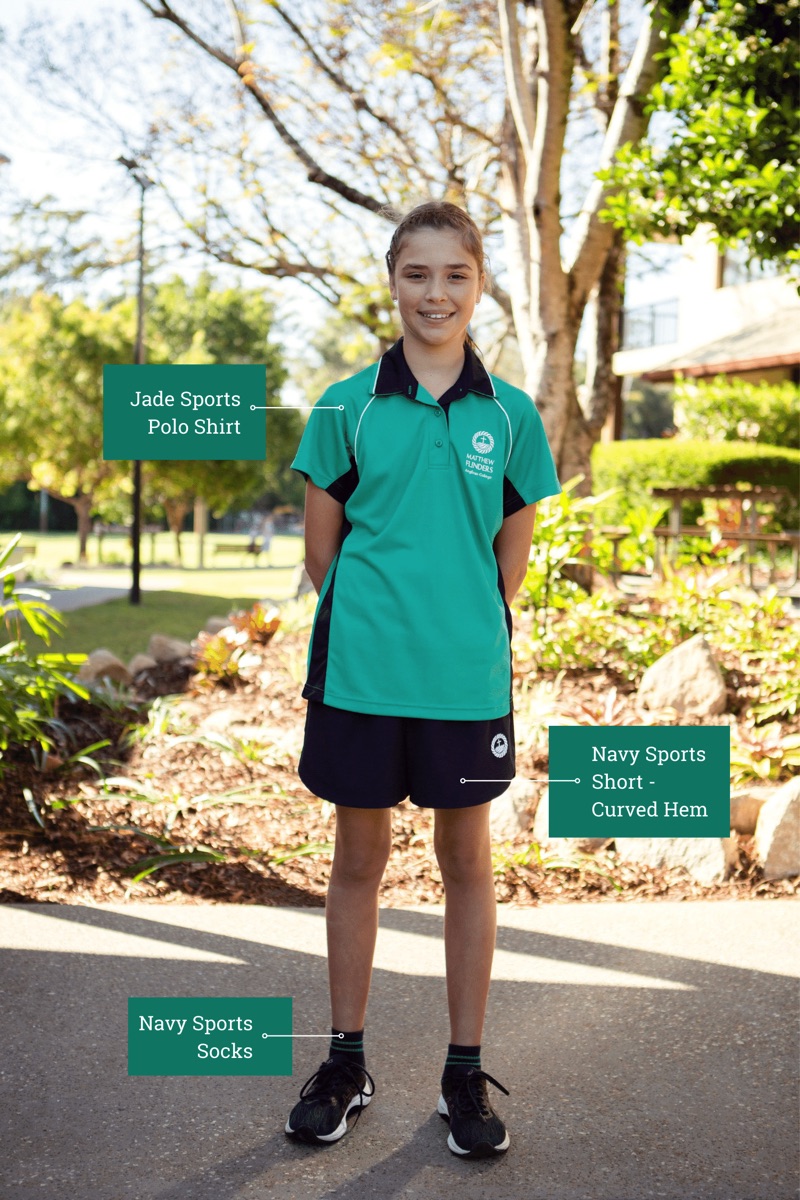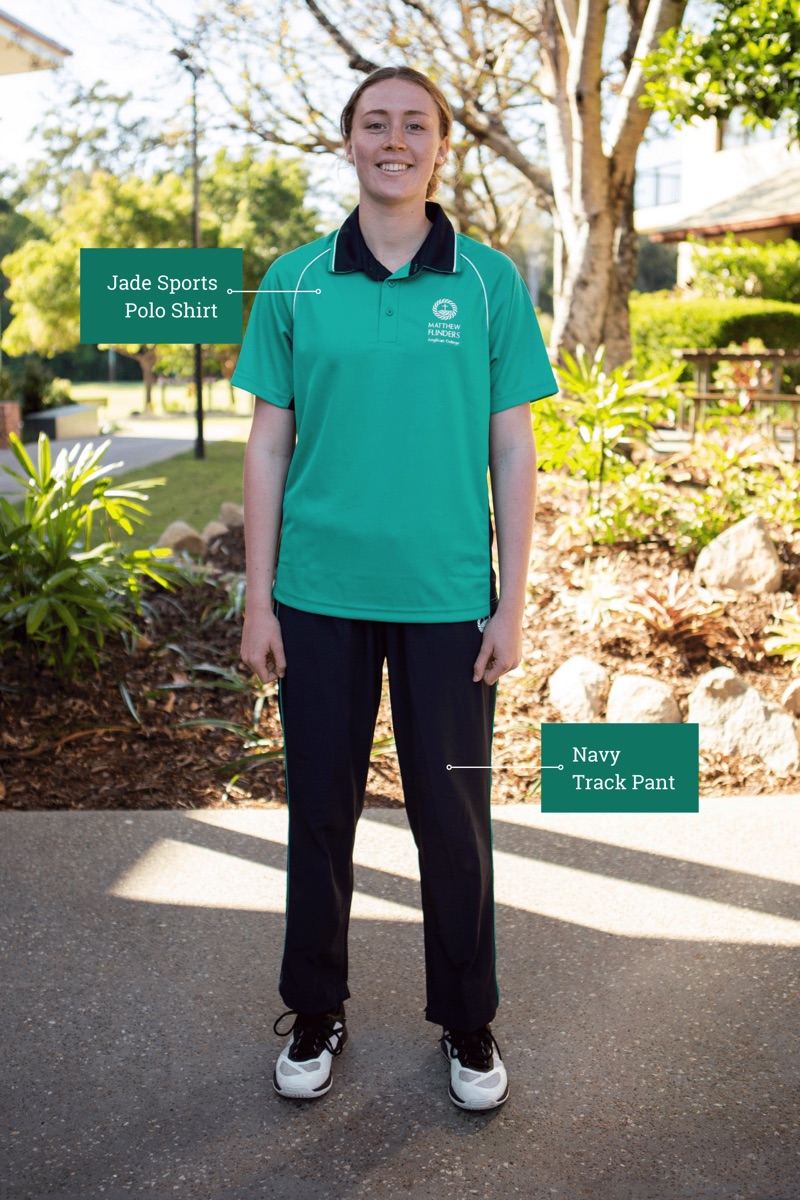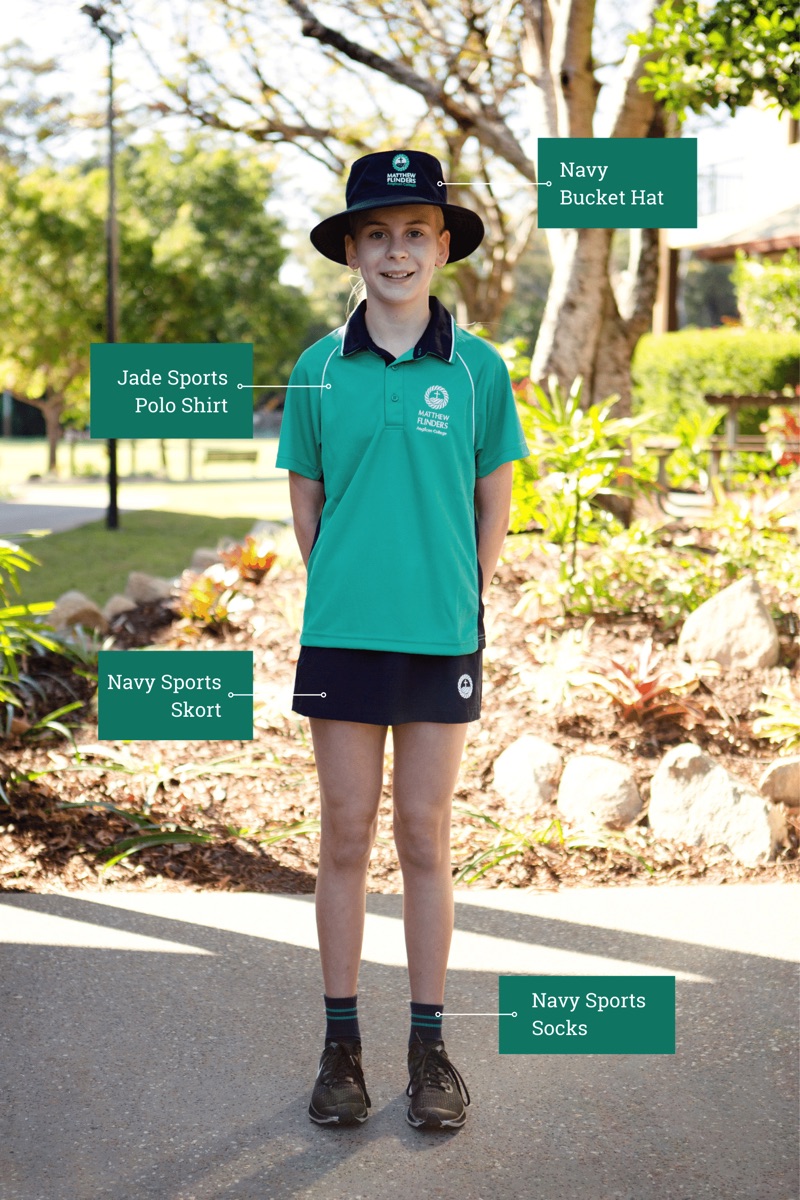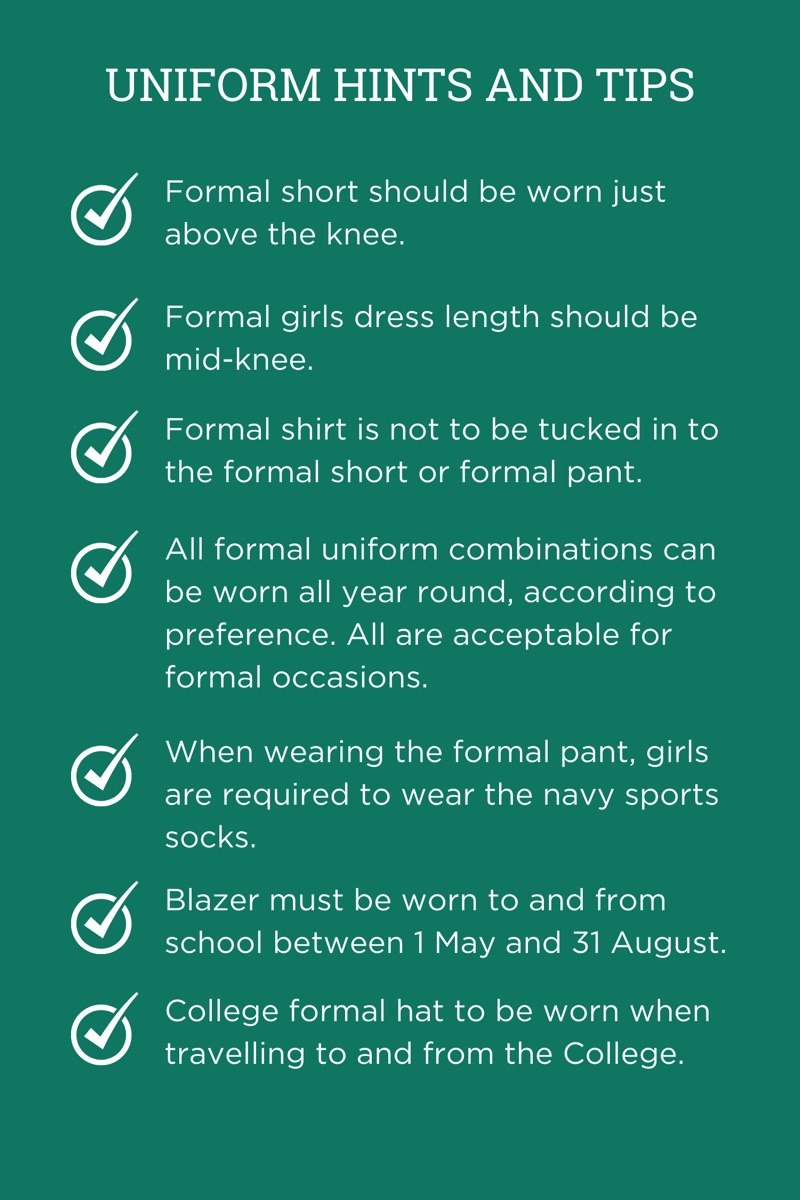 Years 7 - 12 Boys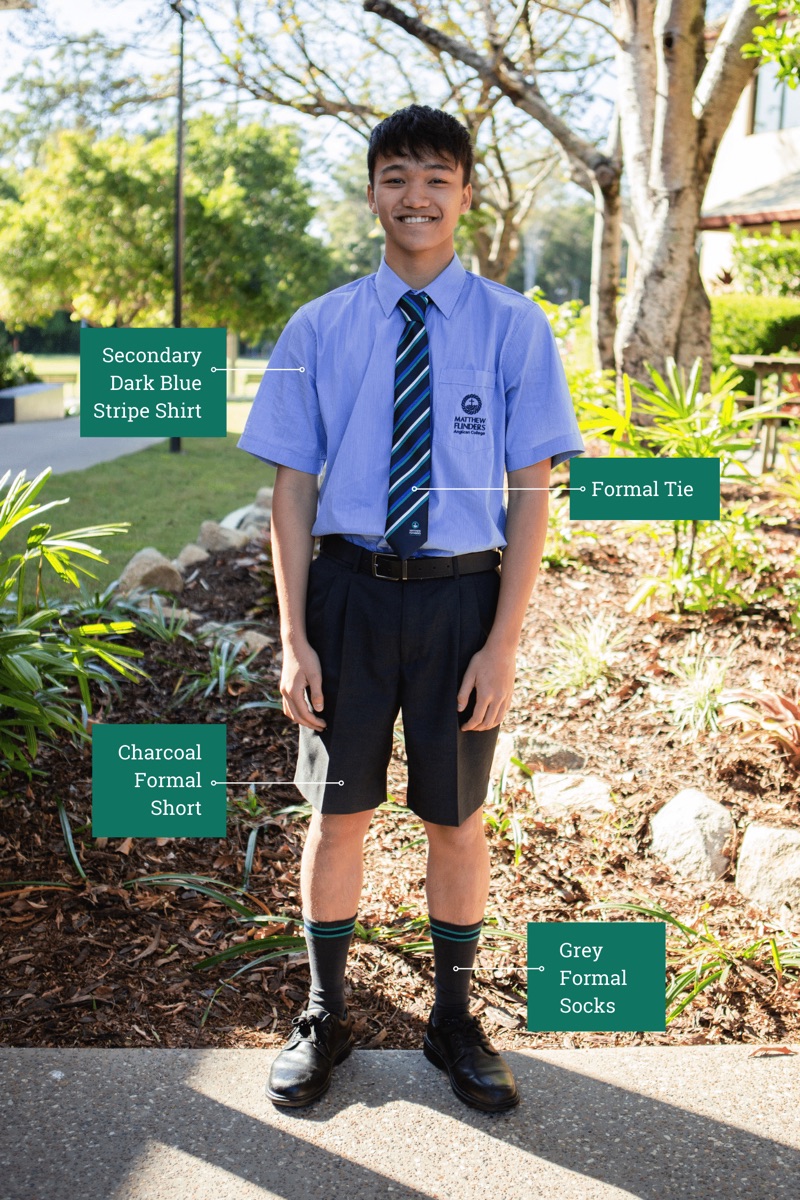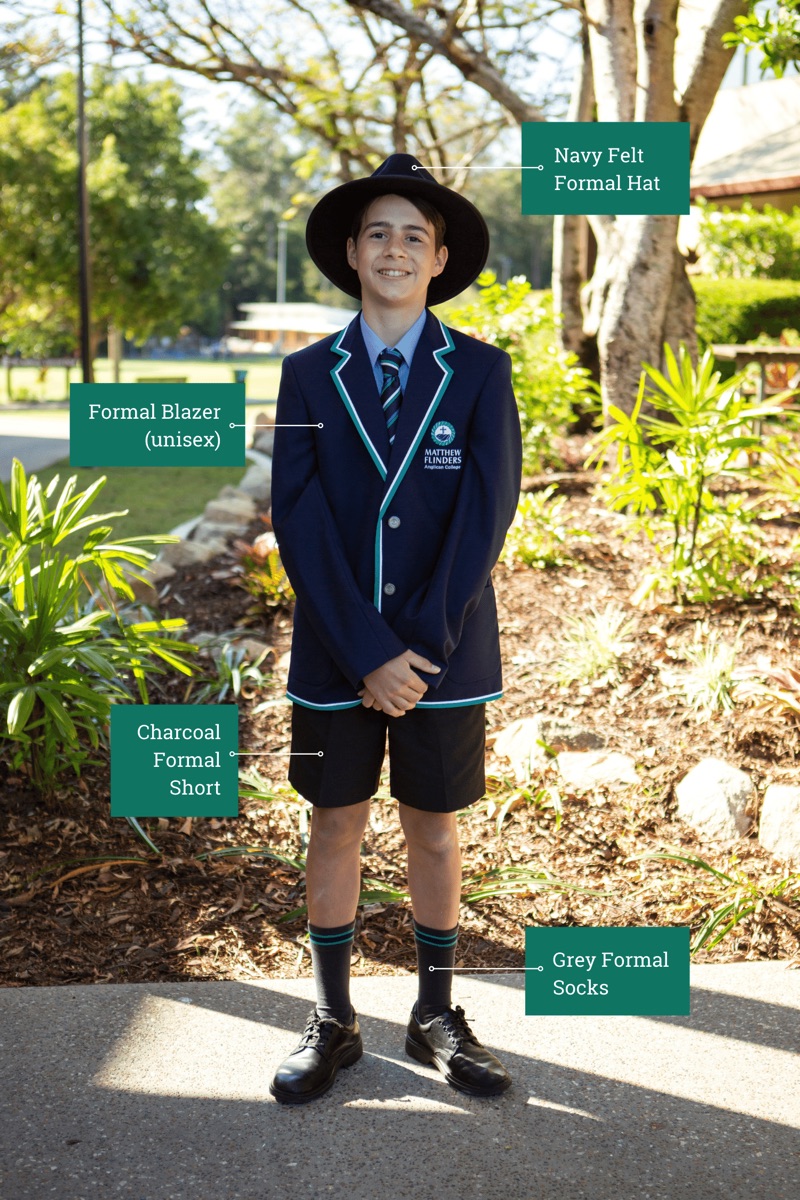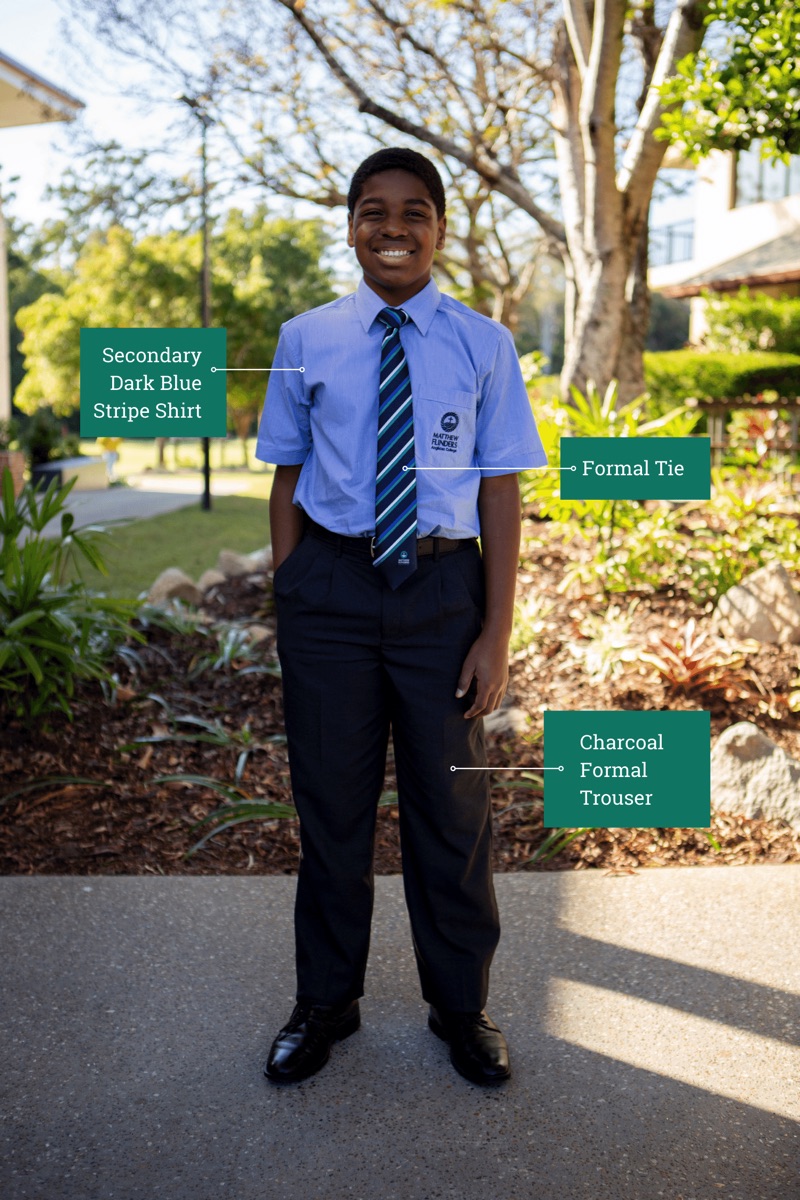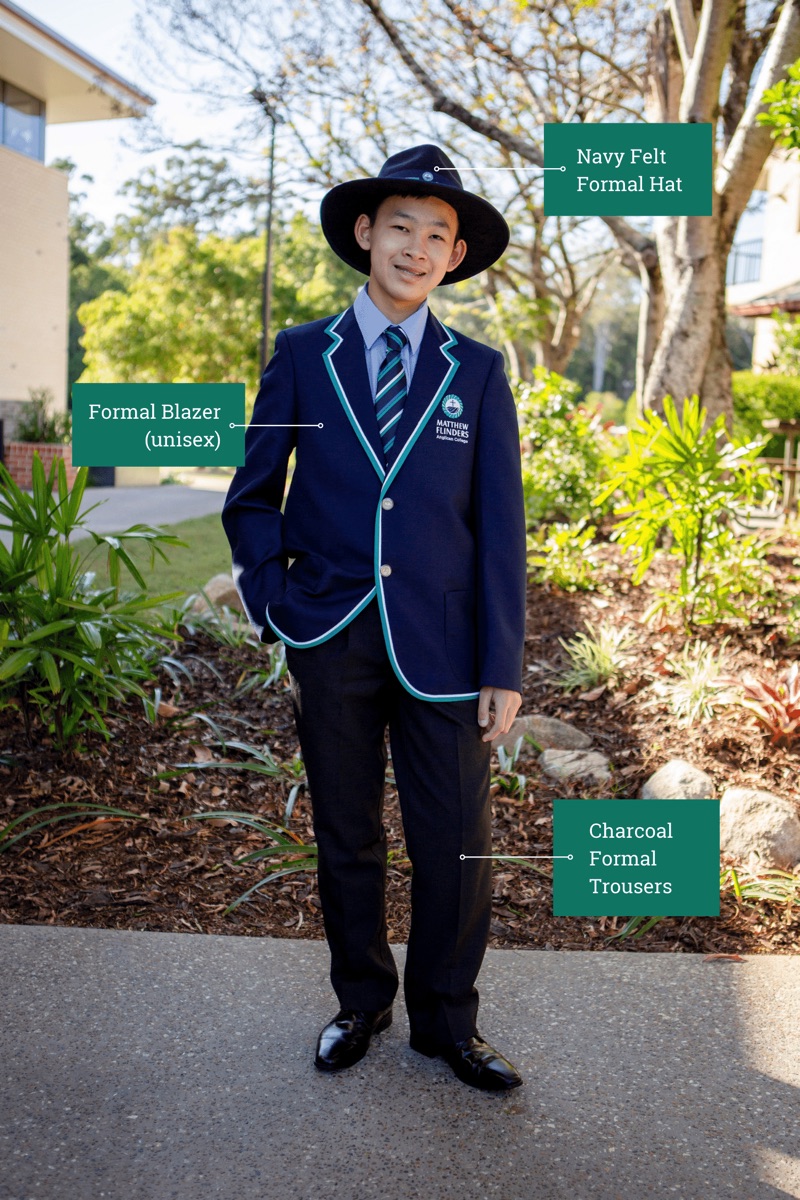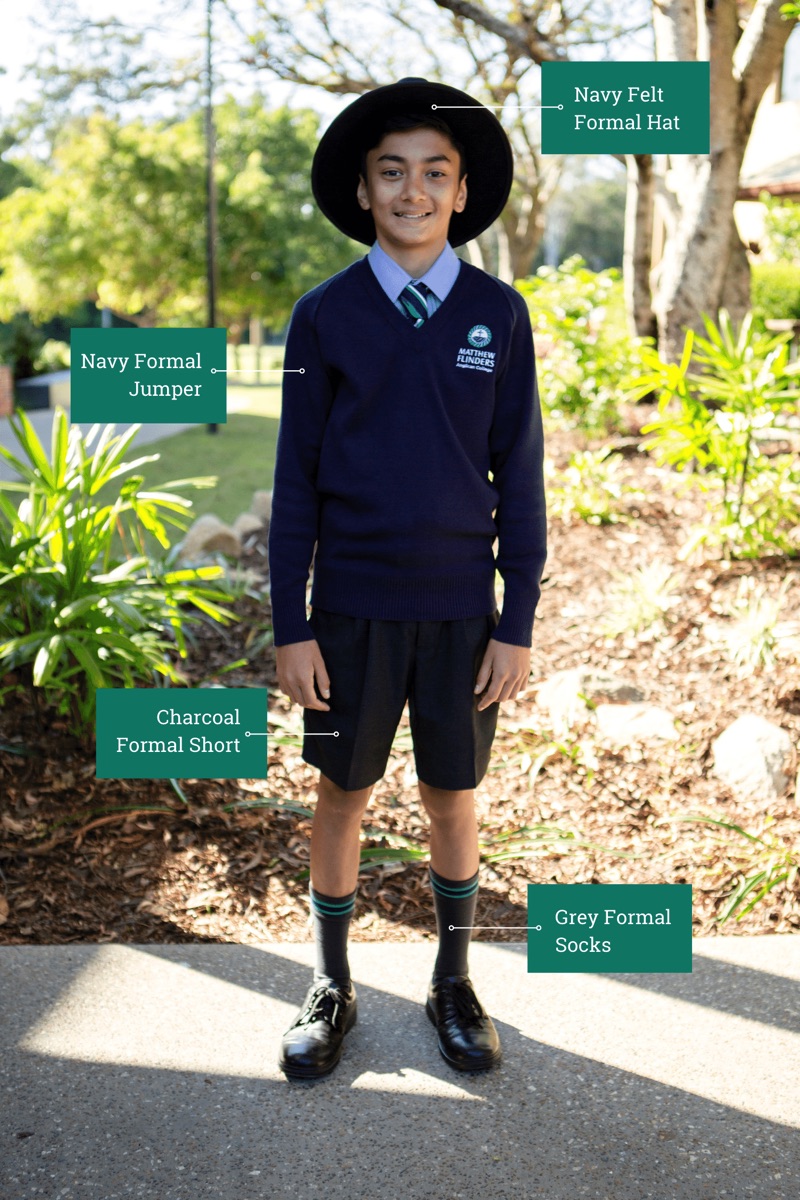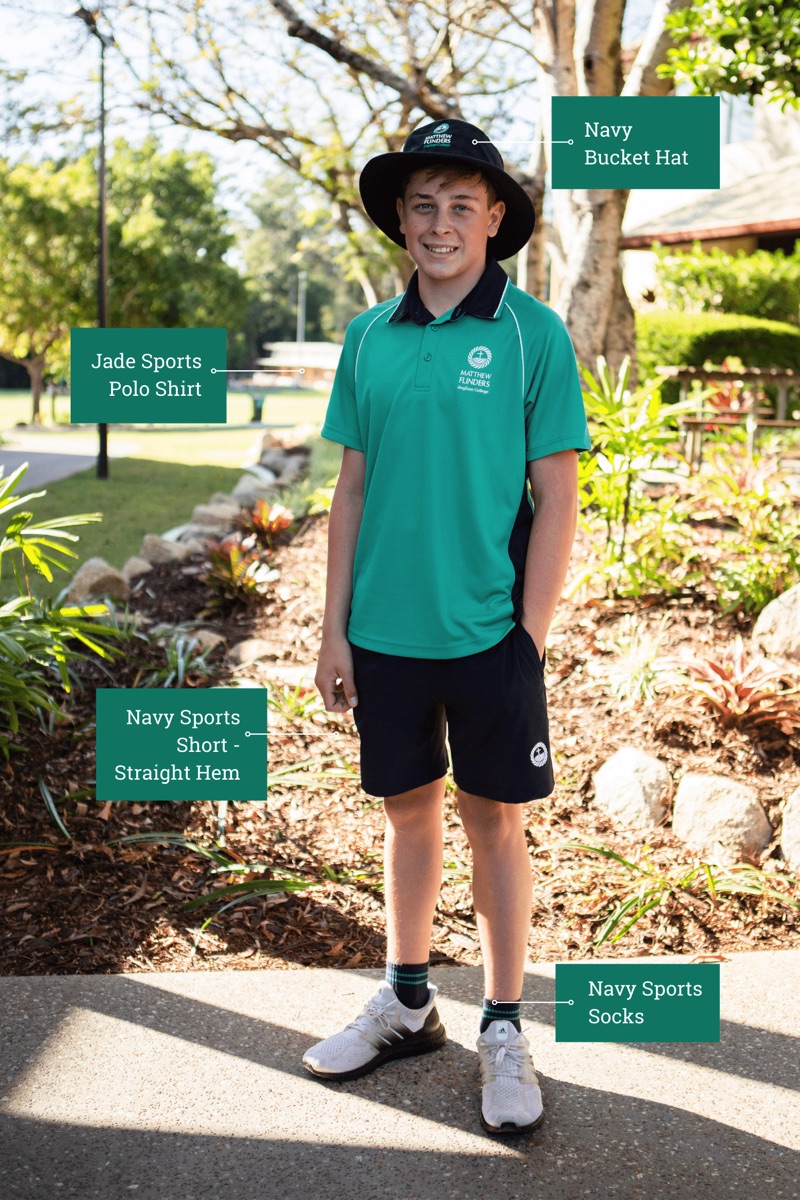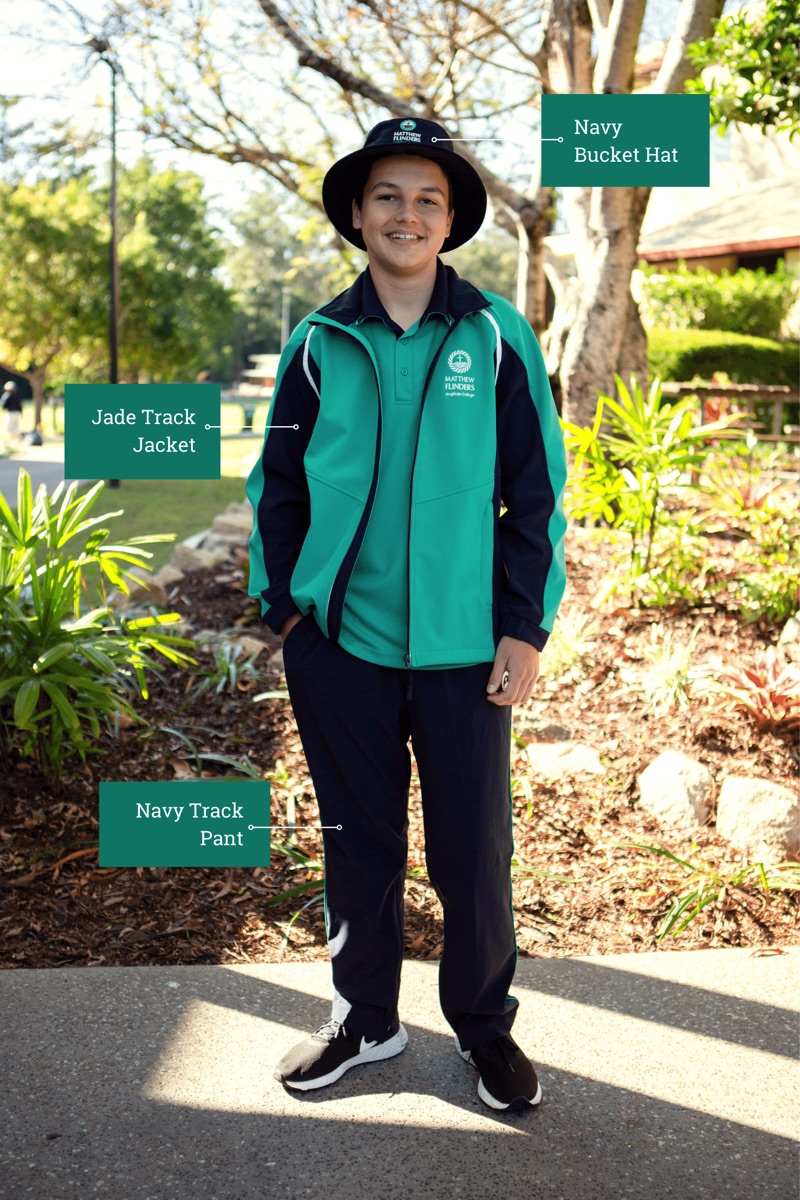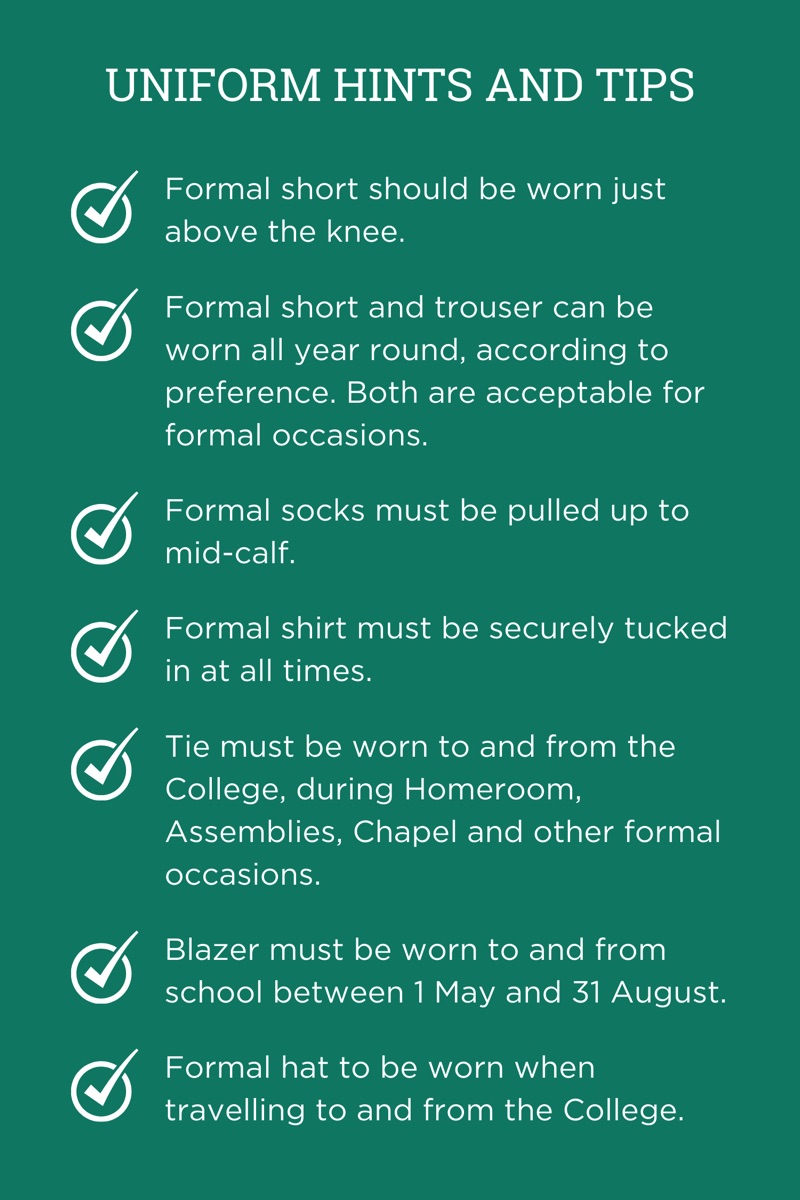 Years 3 - 12 Sports Uniform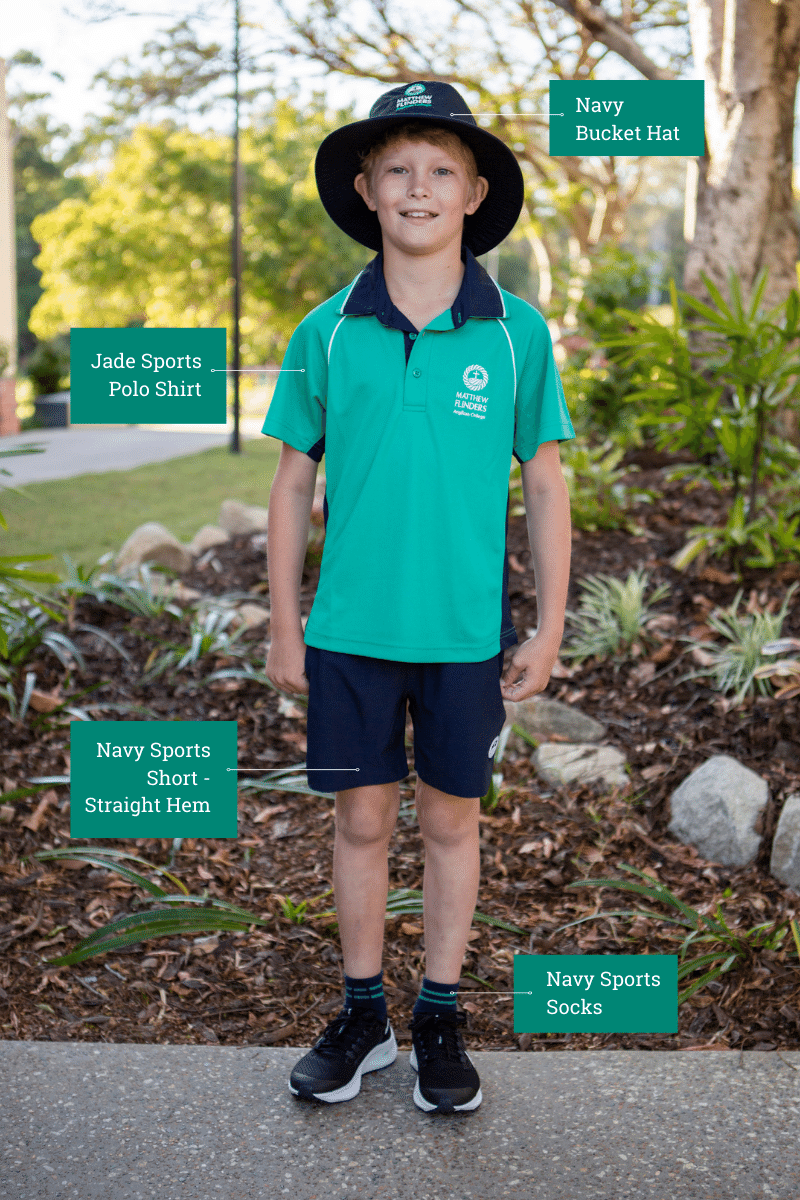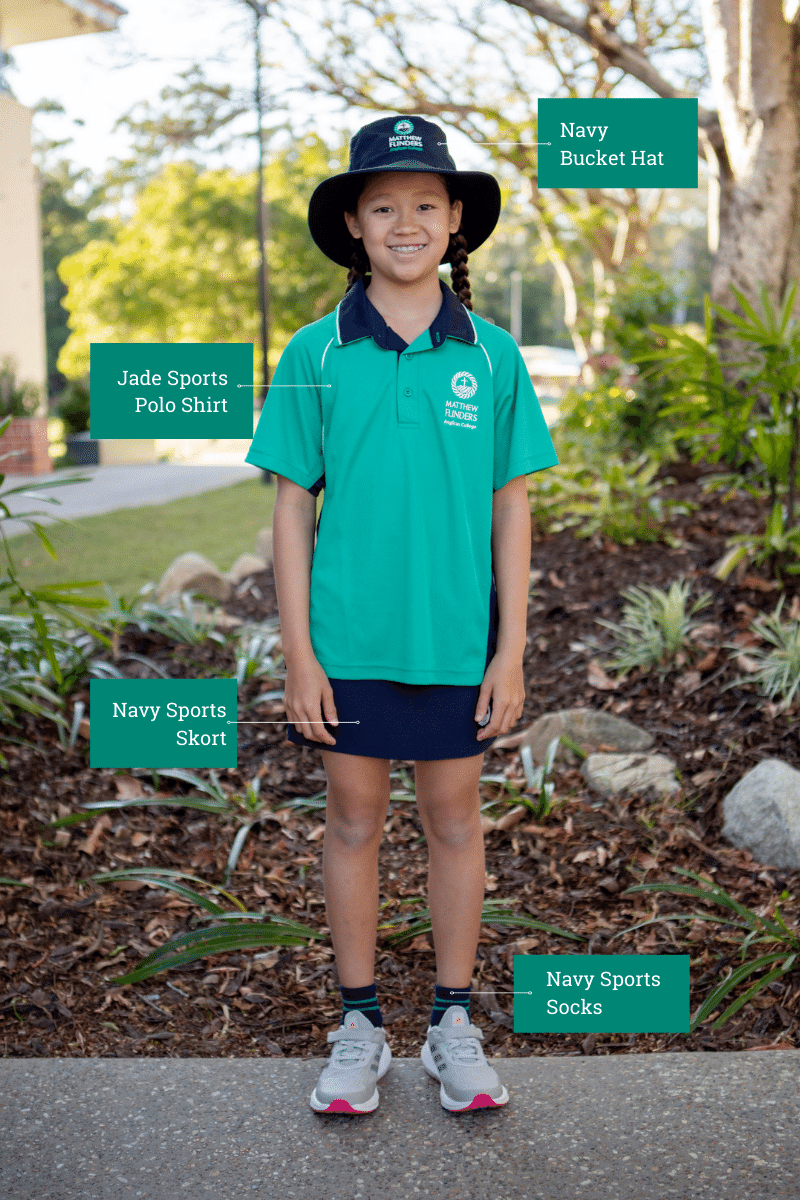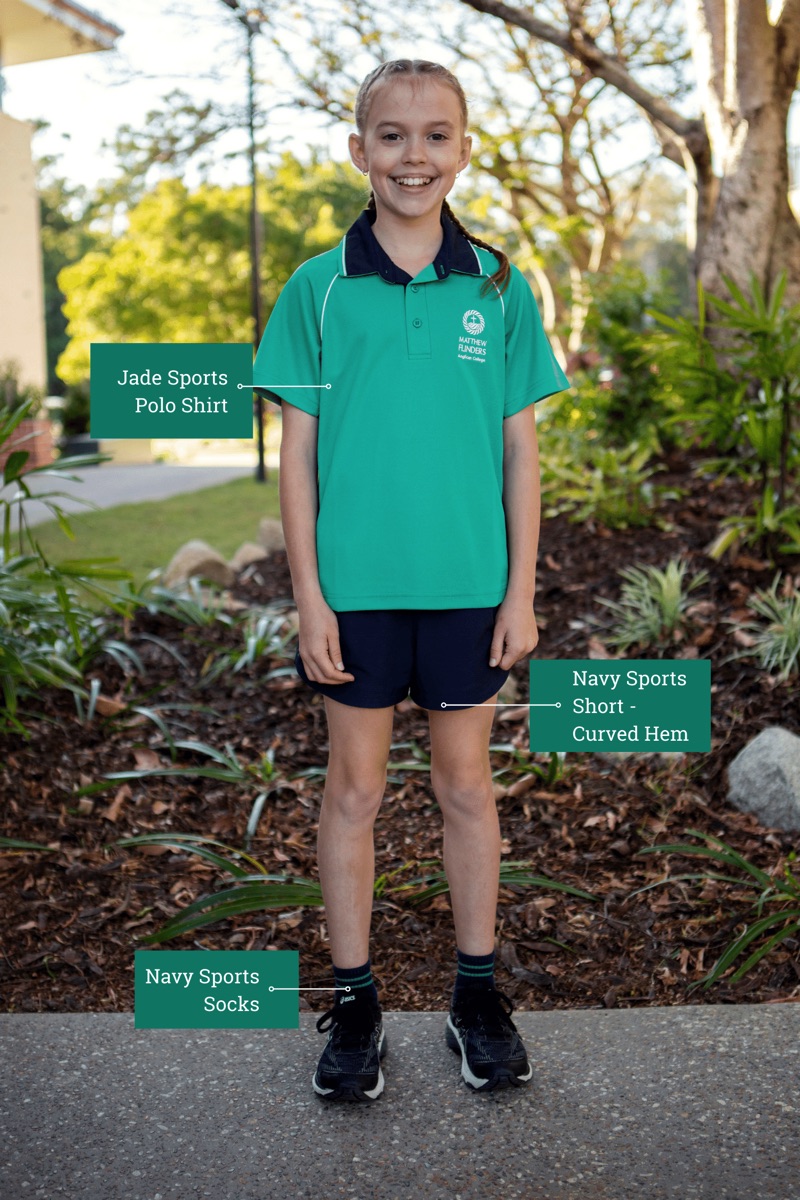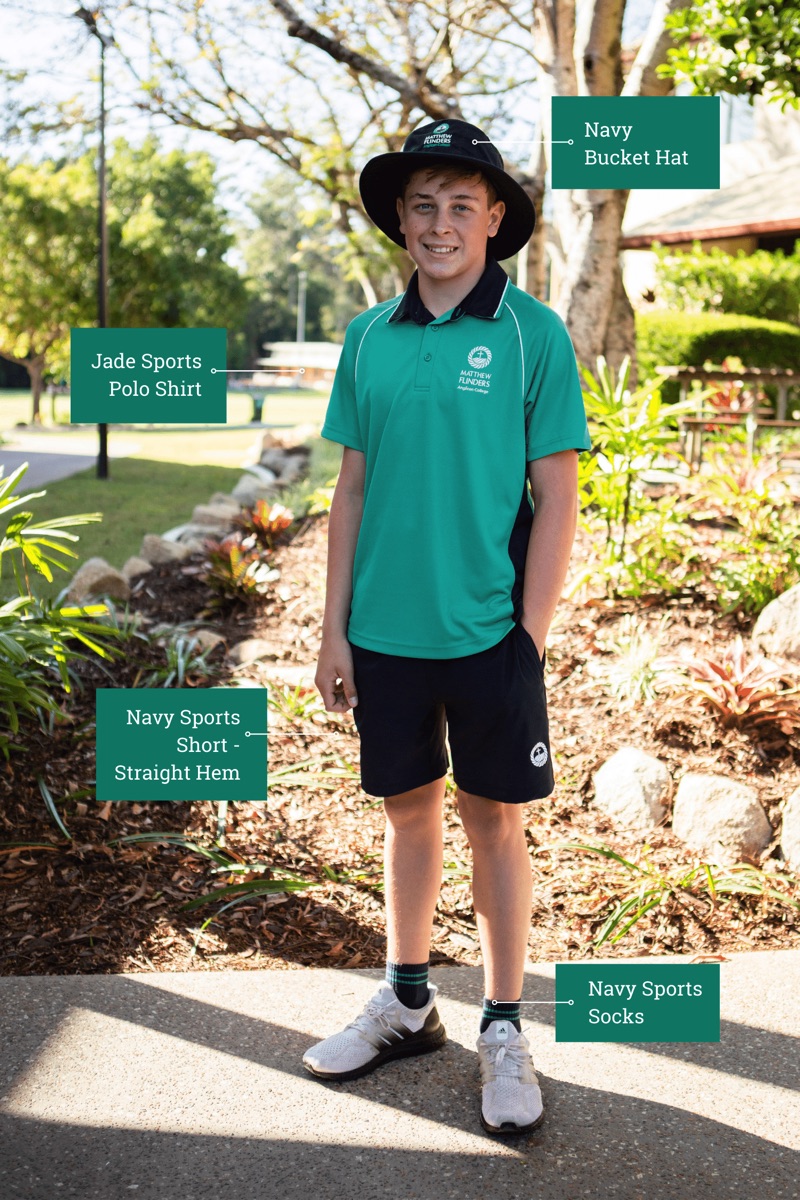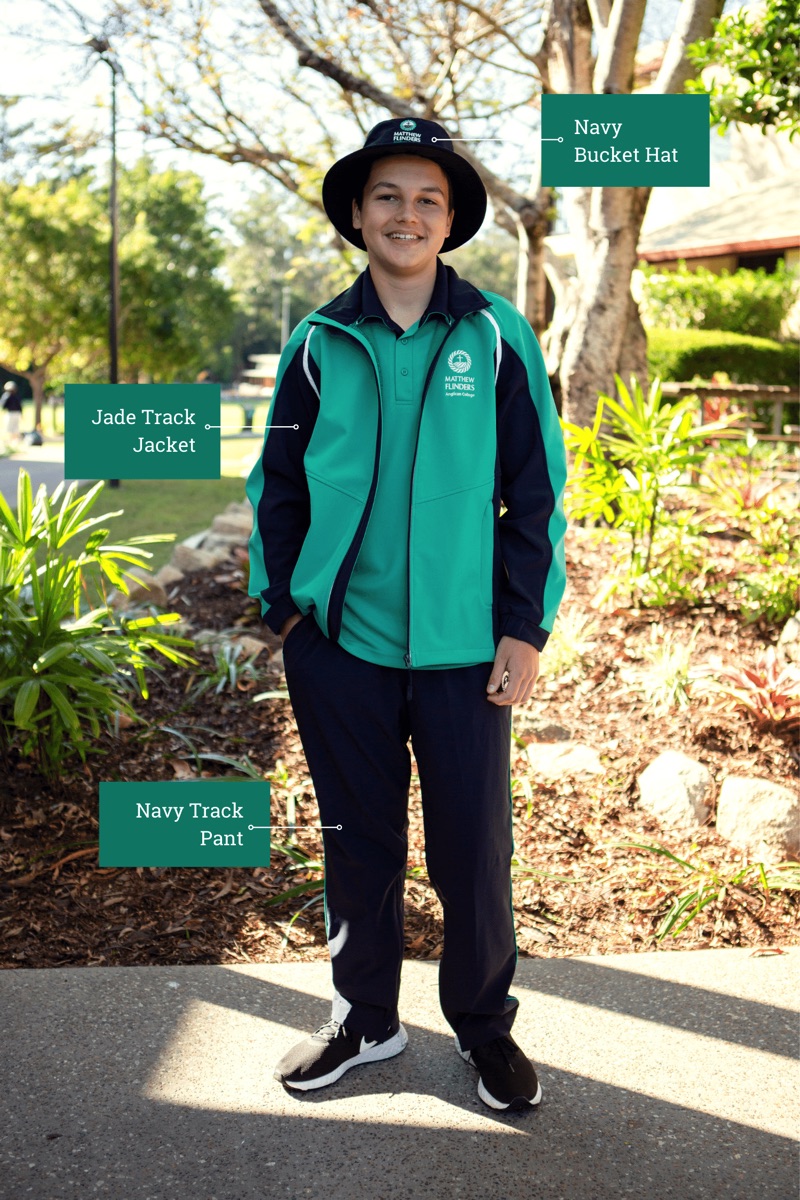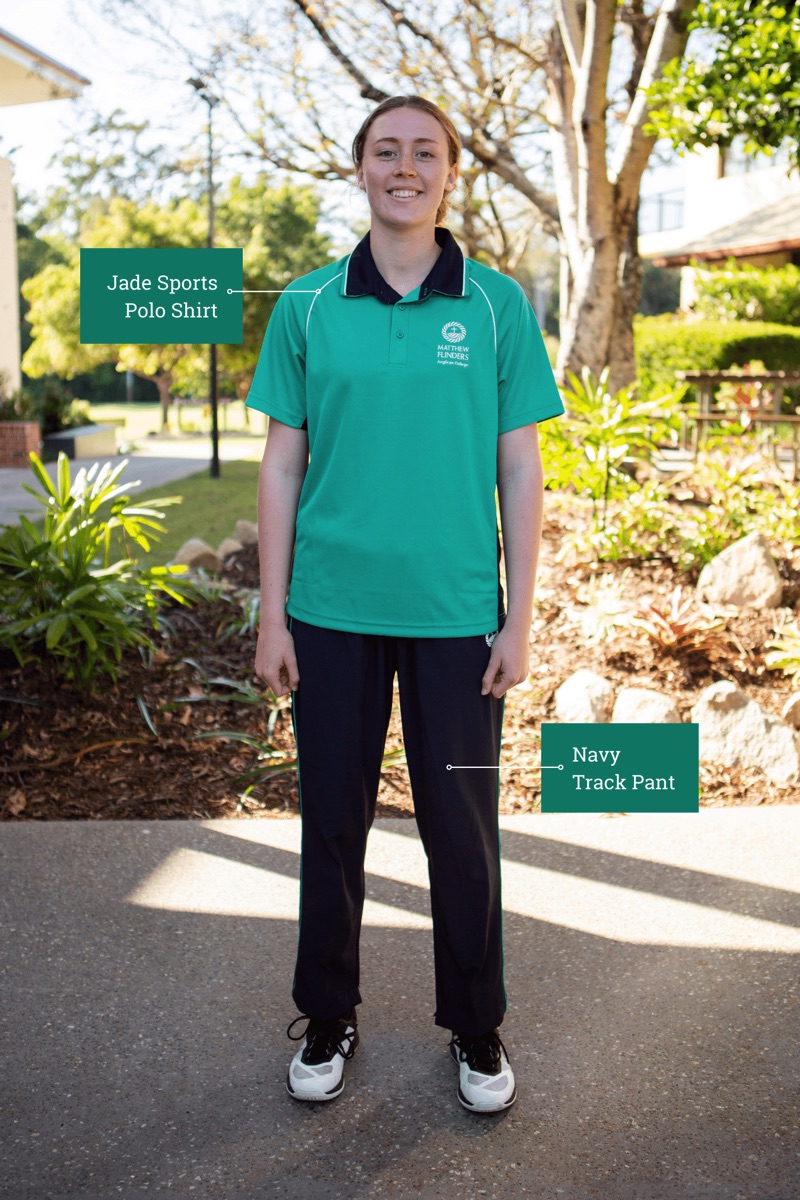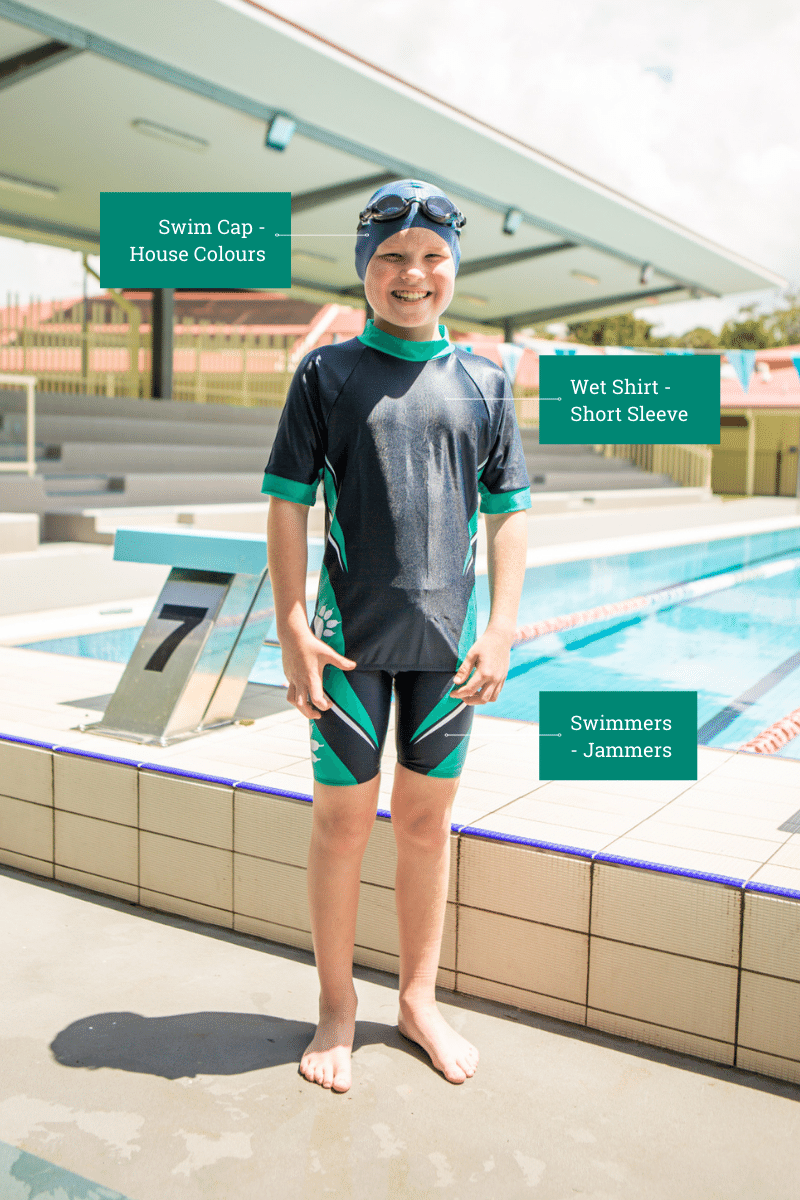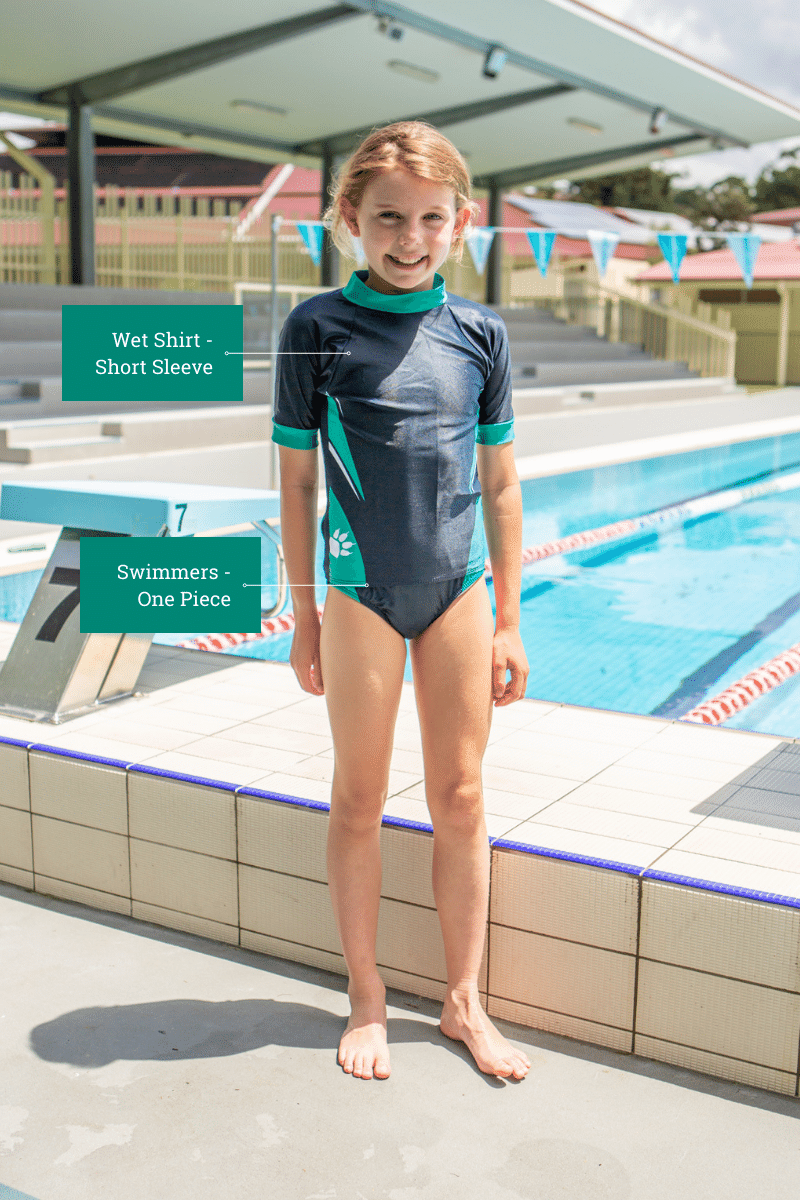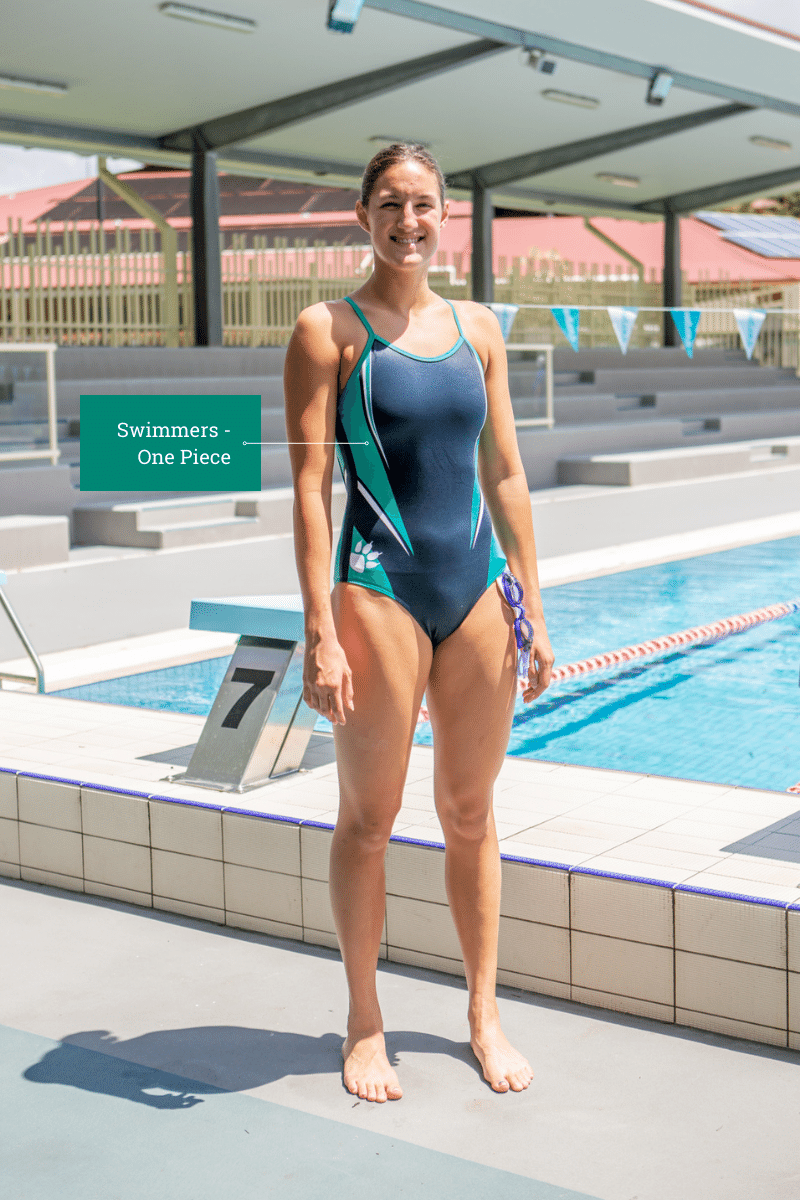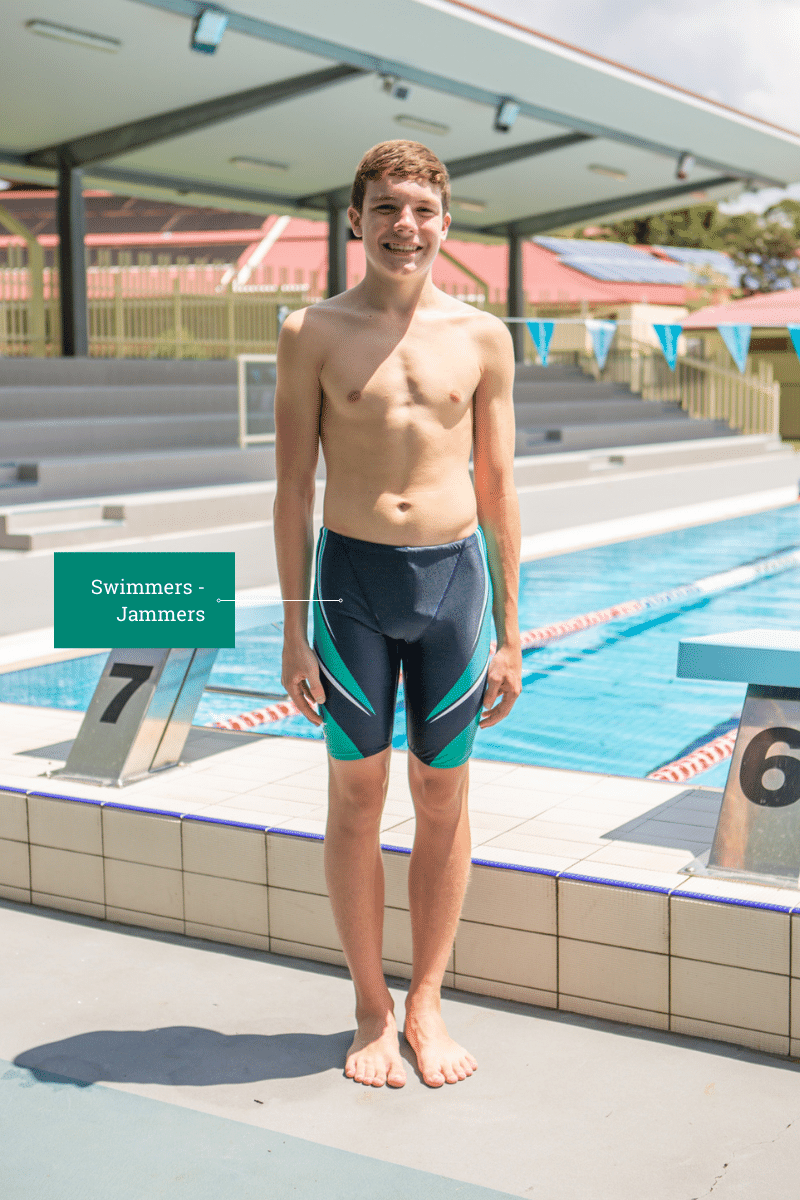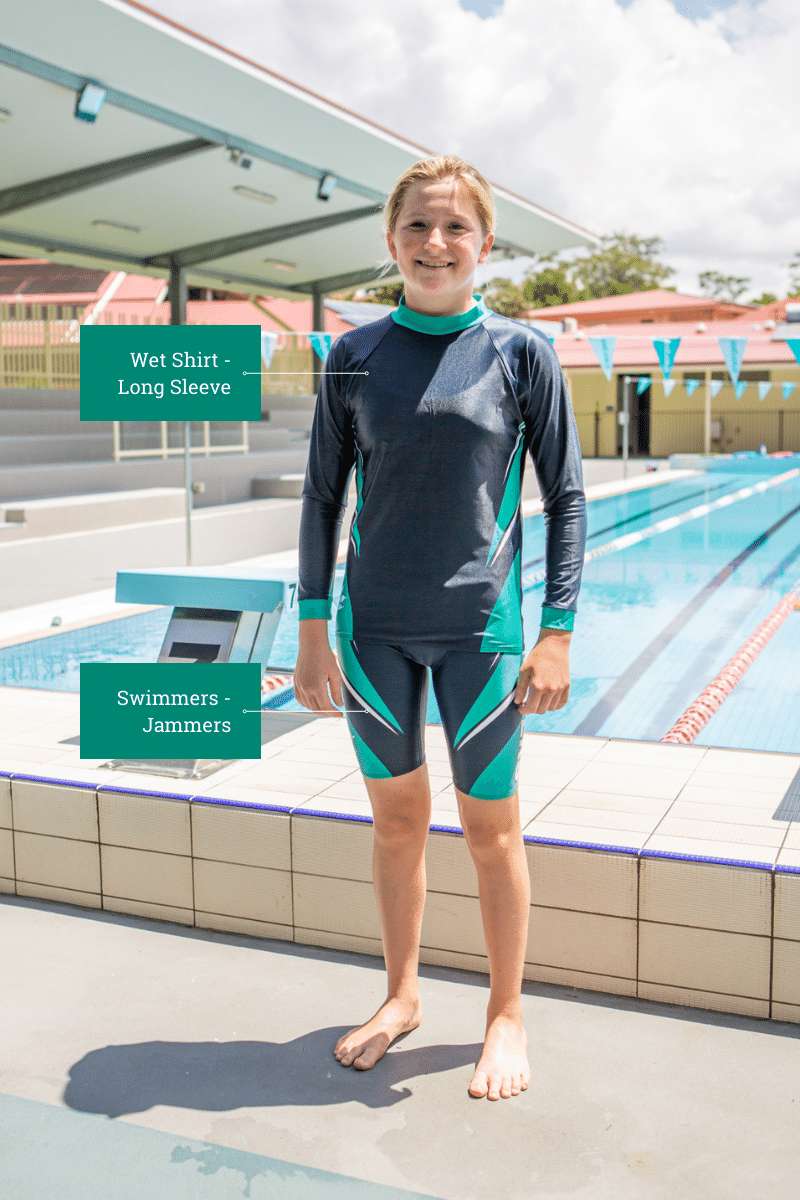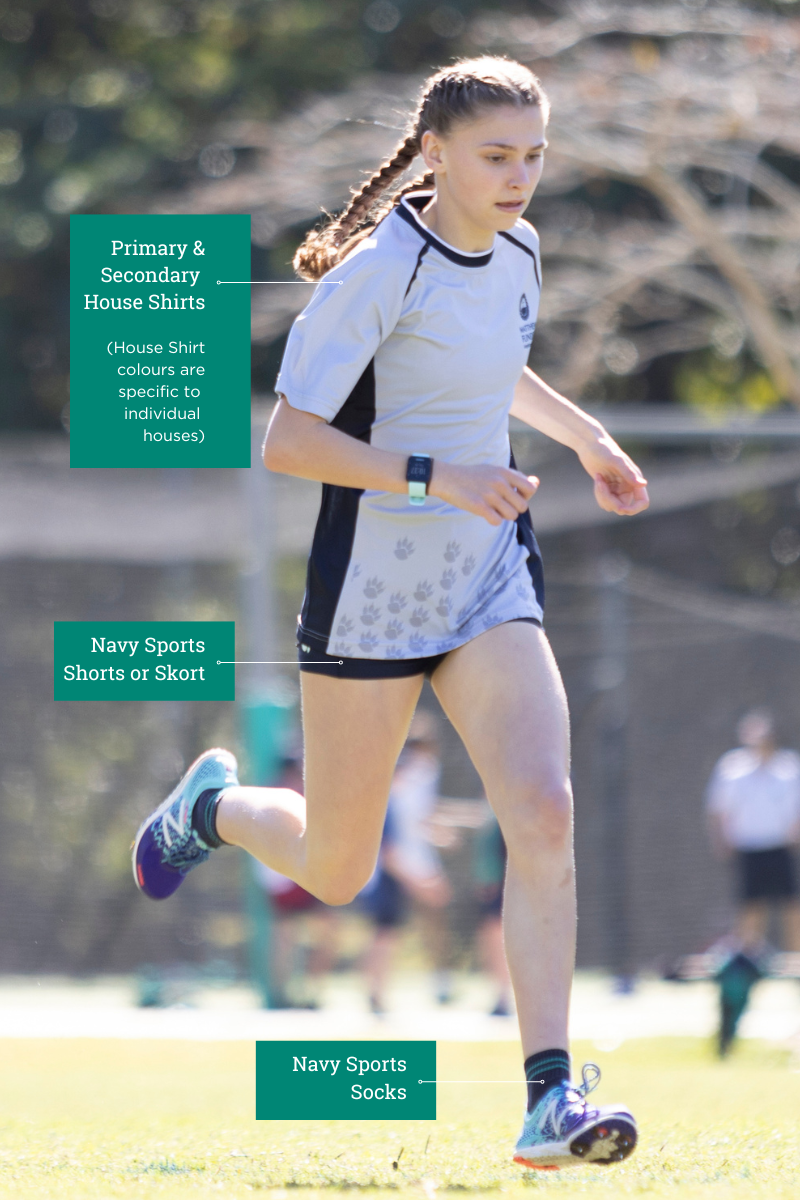 Co-curricular Uniforms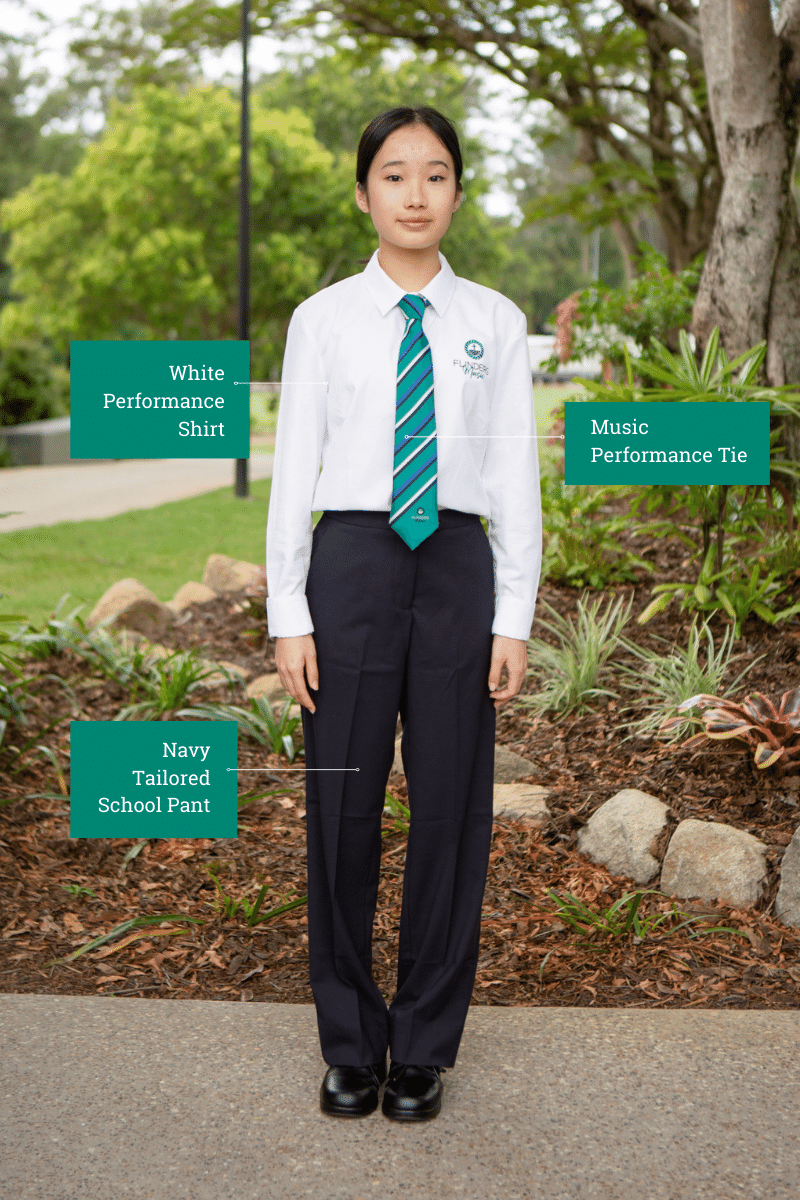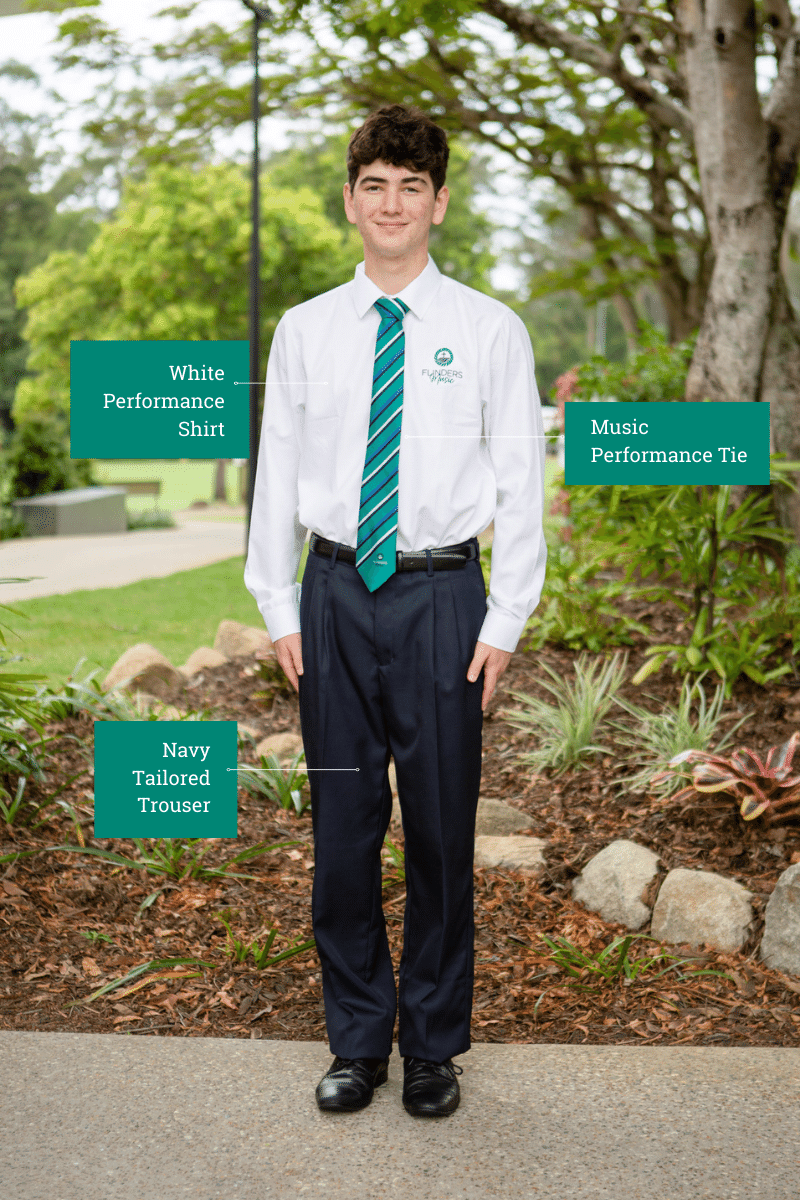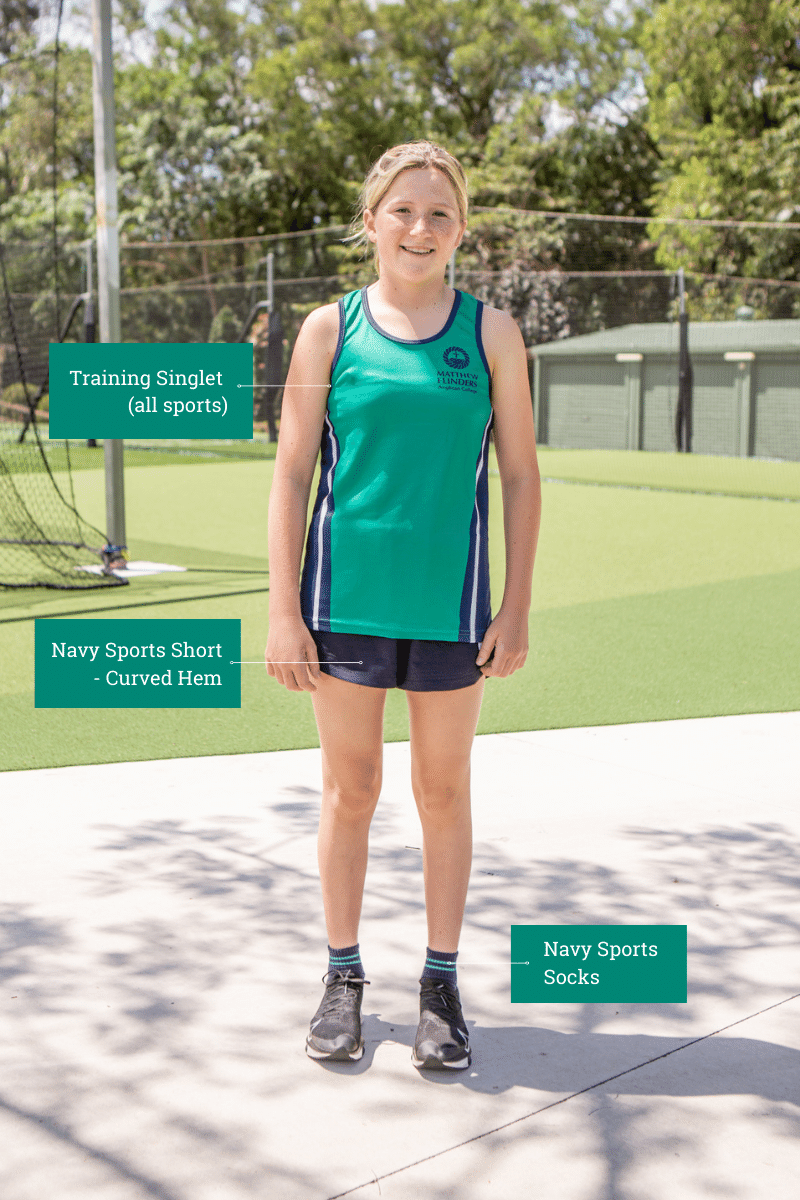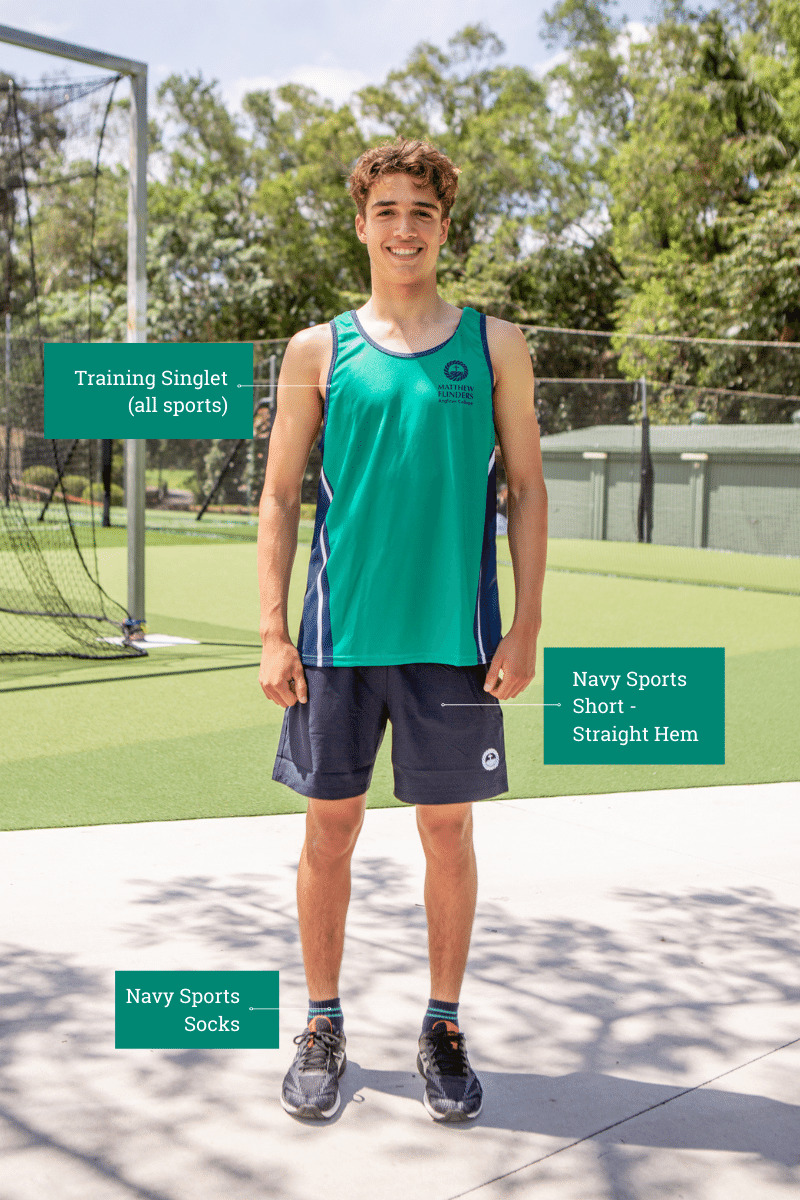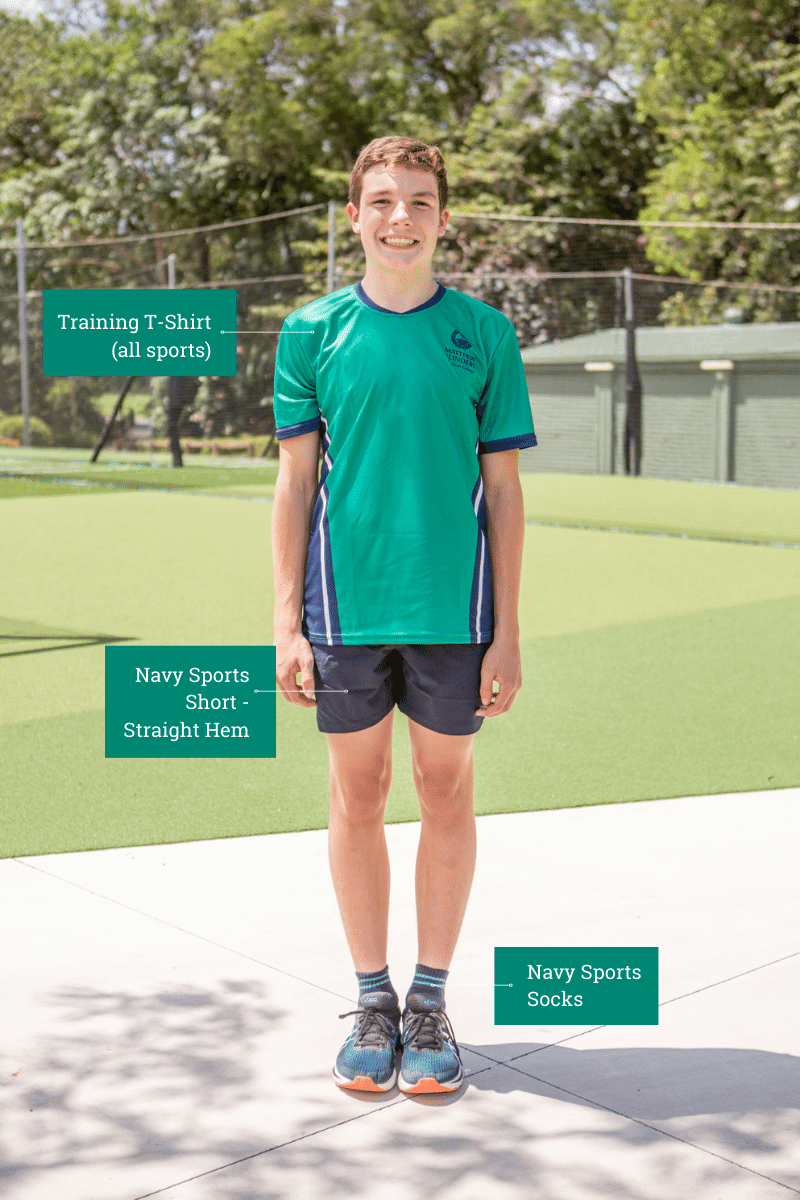 BOOK YOUR UNIFORM FITTING APPOINTMENT
Please follow the instructions to book an appointment for your child/ren to be fitted.
Fittings are booked in time slots which are 30 minutes in duration. A maximum of two (2) children, from the same family, can be fitted in a single time slot.
If you have more than two children who are to be fitted, please book an additional time slot to ensure we have the appropriate support on hand to fit your children.
Frequently Asked Questions
When must I wear ONLY the new uniform?
There is a transition year in 2022 when you can wear either the old or new uniform.
It will be compulsory for all students from Prep to Year 12 to be in the new uniform from the start of the 2023 school year.
Do I have to wear a blazer (Years 7 - 12) or Primary jacket (Prep - Year 6) with the new uniform?
Yes, the Primary jacket and the blazer are compulsory items and must be worn when travelling to and from the College from 1 May - 31 August. They must also be worn on formal occasions throughout the school year, as advised.
Can I wear a formal jumper instead of a blazer or Primary jacket?
You can during the day, however, when travelling to and from the College the blazer or Primary jacket MUST be worn on its own or over the jumper as the outer layer. The same rule applies for formal occasions.
Is there a different winter and summer uniform?
 No, there is a trans-seasonal uniform that can be worn all year round.
I am in Prep - Year 2 and am wearing my dress, skort or shorts. Can I wear navy stockings underneath for warmth?
The College-approved navy tights (available from the Flinders Shop) can be worn under the Junior Primary dress for extra warmth. The skort or short can be replaced with the Flinders Junior Primary track pant in colder weather.
Do the boys have to wear a tie in Years 3 - 6?
Yes, boys in Years 3 - 6 must wear the appropriate College tie when travelling to and from the College and on formal occasions. The Years 3 - 4 boys have a pre-tied option that is fastened with velcro for age-appropriate ease of wear.
Do the girls have a tie?
 No, the girls have open-neck collars that are designed not to have a tie.
How is the new uniform more durable and climate appropriate?
The fabrics chosen for the new uniform use the most modern technology available today. We have combined stretch into both the formal and sports uniforms for comfort and ease of wear to support any activity. Added stretch also means garments keep their shape better over time. The most up-to-date moisture wicking fabrics have been used in the sporting range. The boys shirt fabric has doubled the cotton content, thus making it more suitable for our humid climate. The girls have an open-neck collared dress or blouse to provide a cooler option, while the darker fabric will make it easier to manage stains on these particular uniform items.
What will happen to the old uniform?
We invite our College families to recycle old uniforms through the three channels noted below.
Important note: Please be mindful that before a uniform item can be donated or recycled, the Flinders logo must be cut out from the fabric and disposed of. This is to protect the integrity of our College brand and also for child safety and protection reasons. Certain uniform items do not feature the logo, such as shorts and pants, and can therefore be donated without alteration to be reworn.
Options to Recycle Old College Uniforms:
- H&M Garment-Collecting Boxes: Take your old uniforms (with no College logos) to H&M stores, including Sunshine Plaza. The stores have recycling garment-collecting boxes, usually located next to the sales register desks. What's more, you may be rewarded with a discount voucher that you can use in store on your next purchased item. Learn more about H&M's sustainability programs here.
- Charity Stores: You can donate your old uniforms that do not feature College logos (for example, shorts and pants) to your favourite local charity shops.
- Refuse Centres: The refuse centres in Caloundra and Buderim accept donated clothing, so take your old uniforms (with no College logos) to be shredded and repurposed.
What happens if my child grows over the December to January break?
Parents are encouraged to keep the swing tag on all garments and retain any packaging material incase items are required to be exchanged for different sizing.
How do I make a uniform fitting booking online?
We encourage all families purchasing the new uniform for 2022 to book an online appointment - via the link above - for a fitting during Term 4, 2022. Fittings are booked in time slots which are 30 minutes in duration. A maximum of two (2) children, from the same family, can be fitted in a single time slot.
Do I need to attend a uniform fitting with my child?
It is not necessary to attend the fitting with your child, especially senior students in the Secondary School, although we do recommend younger students are accompanied by their parent or carer. The Flinders shop staff are happy to assist and are very experienced with ensuring garments are fit with future growth in mind. If you are not attending the fitting please ensure when booking your appointment online that you indicate the quantity of garments you require. Payment must be made prior to the garments being taken home and can be organised via phone directly with the Flinders Shop.
Is there a separate Secondary School blazer for girls and boys?
No, there is no longer a separate blazer for boys and girls. The new Flinders Secondary School blazer is designed for both boys and girls to wear.