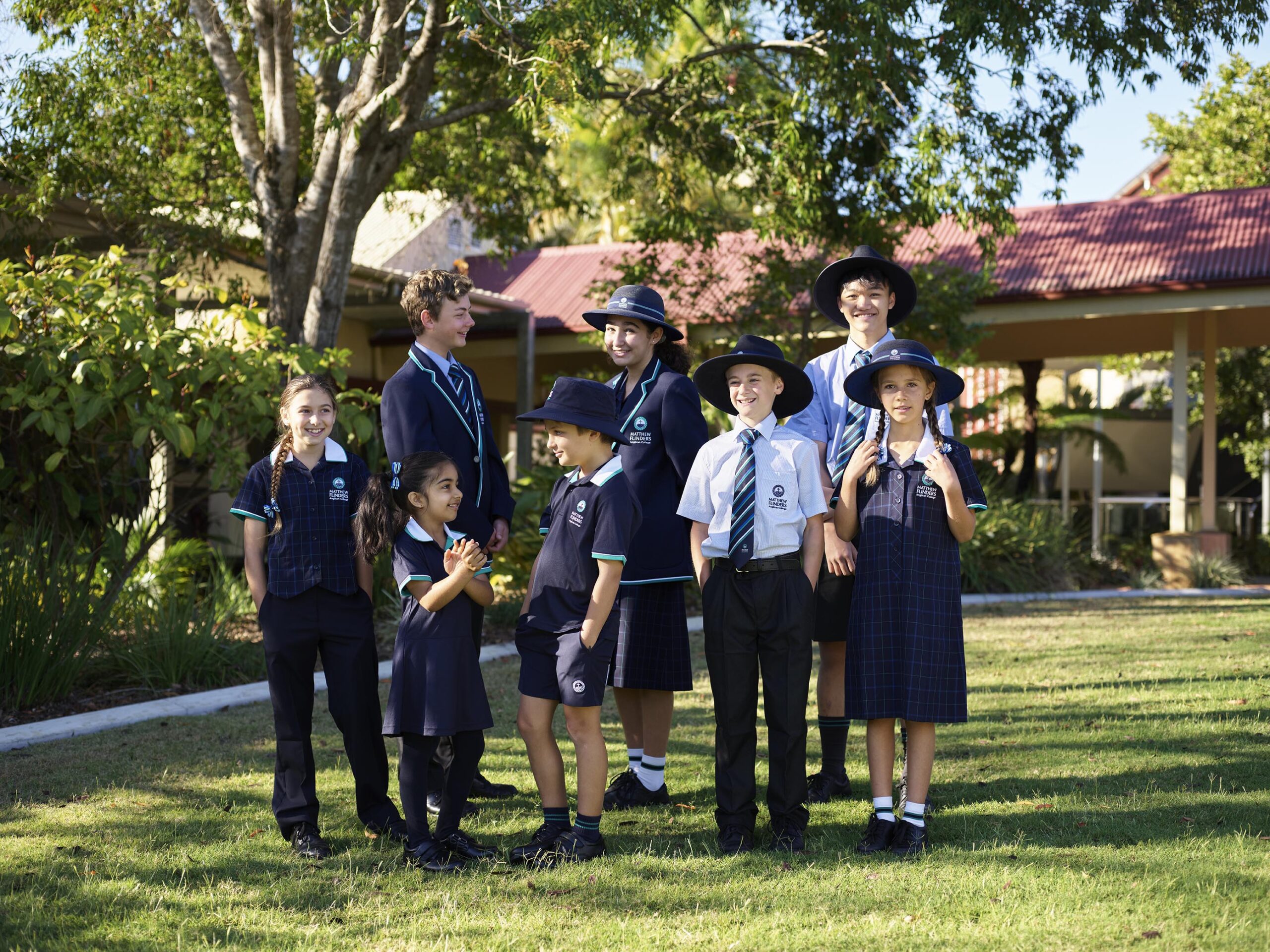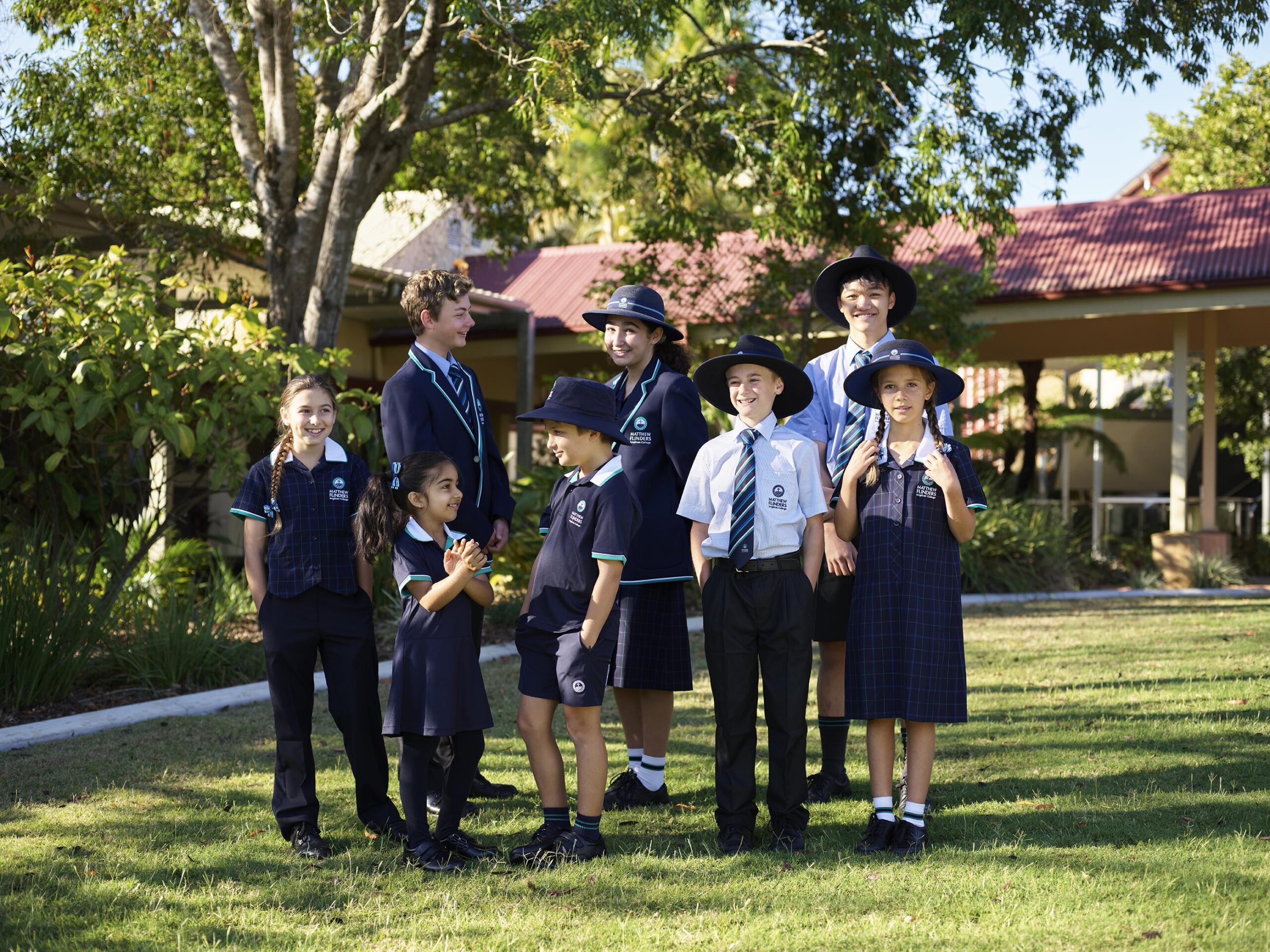 Flinders has a new look
Matthew Flinders Anglican College has innovated with a new uniform that upholds our commitment to excellence in learning and life.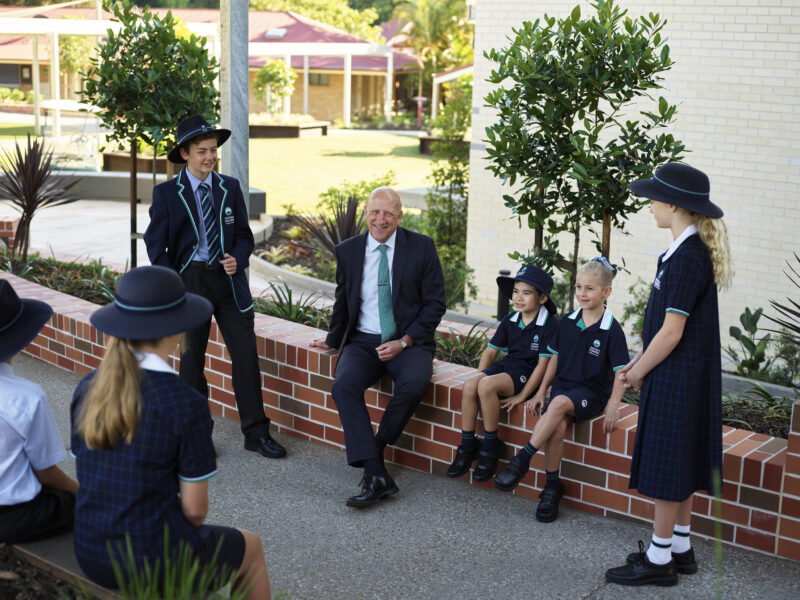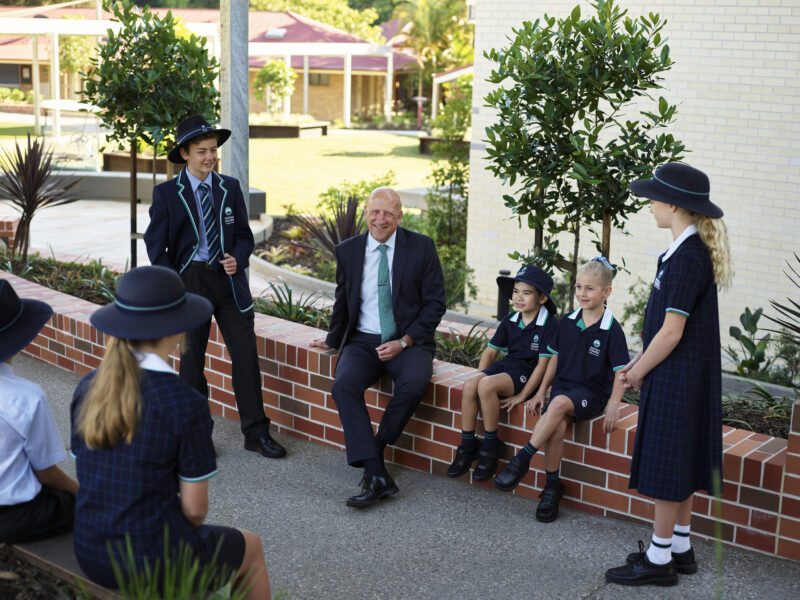 From the Principal
I am delighted to announce the 2021 launch of the new student uniform for Matthew Flinders Anglican College.
This is the first redesign of the Flinders uniform in our 30-year history. As you can imagine, we wanted to get it right! And I believe we have delivered a positive result. Through the process, we have been mindful to honour the past and uphold our College values and ethics, while reflecting our modern society and looking to the future.
The redesign provides an attractive, comfortable and high-quality uniform that is uniquely Flinders, and one that our students will take pride in wearing. It is also a uniform that can be worn throughout the year to suit our Queensland climate – there'll be no more changing from summer to winter and back to summer dress codes in a school year, you'll be pleased to hear! The new uniform also gives our students from Prep to Year 12 more choice to suit their personal style, activity levels and comfort.

I thank our Flinders families for embracing this exciting change to daily student life at Flinders. Enjoy the new look!
Kind regards,
Stuart Meade | Principal
Highlights of the new uniform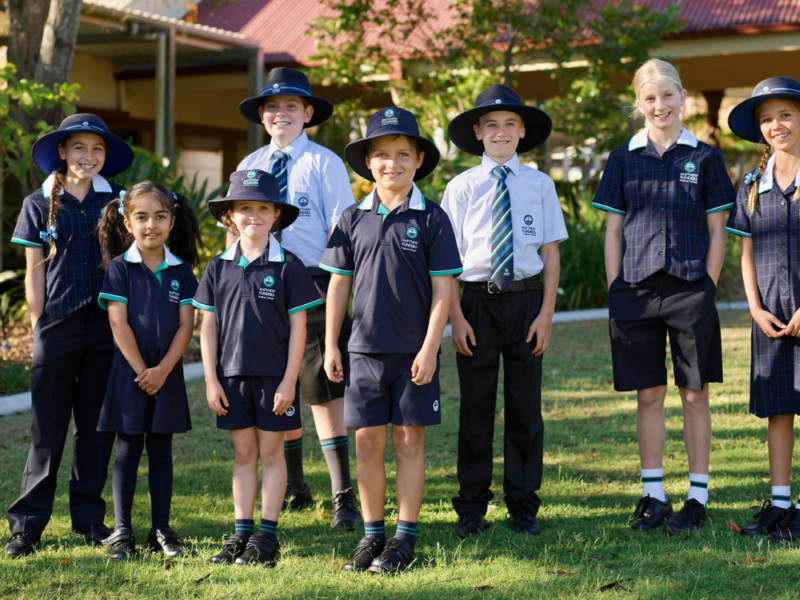 Contemporary Look
Flinders will continue to mark the traditional College colour palette of navy, jade and white, with an exciting new royal blue added to allow for a more contemporary design.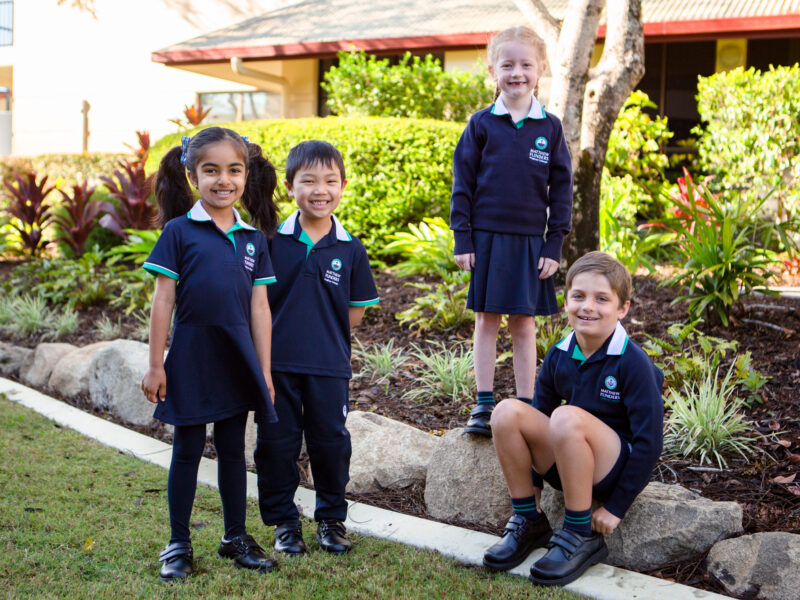 Comfortable and Durable
The new uniform is designed to reflect our moderate Queensland climate. Made from the most up-to-date performance-based fabrics, this new uniform is durable, easy to maintain and presents smartly, while also allowing for body temperature regulation across the seasons.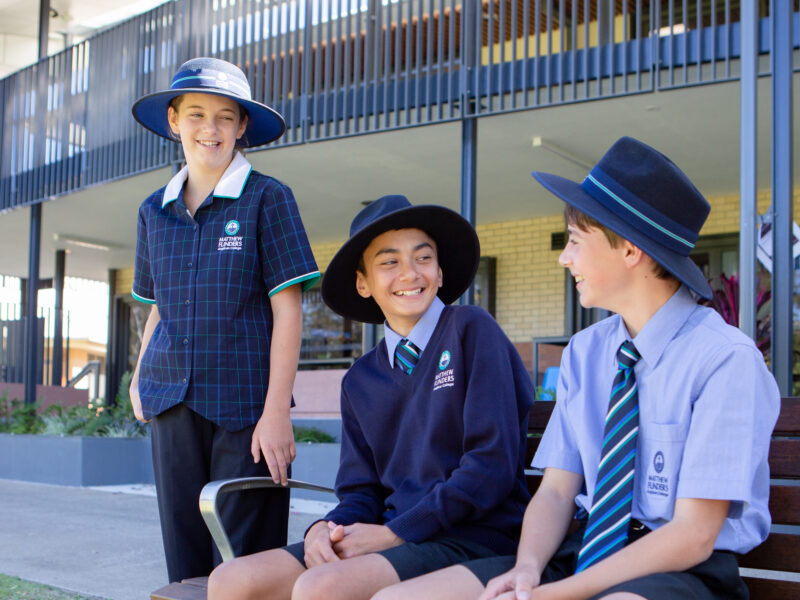 Choice, personality and style
The new uniform is designed to give our students choices that support their personal preferences around style, activity levels and comfort. For example, the girls uniform offers comfort options with pants and shorts.
Streamlined for ease
While the old uniform required separate summer and winter uniforms, the new uniform is designed to be worn all year round. Not only will this improve affordability for Flinders families but it will make it easier for students to maintain and manage the one uniform throughout the year.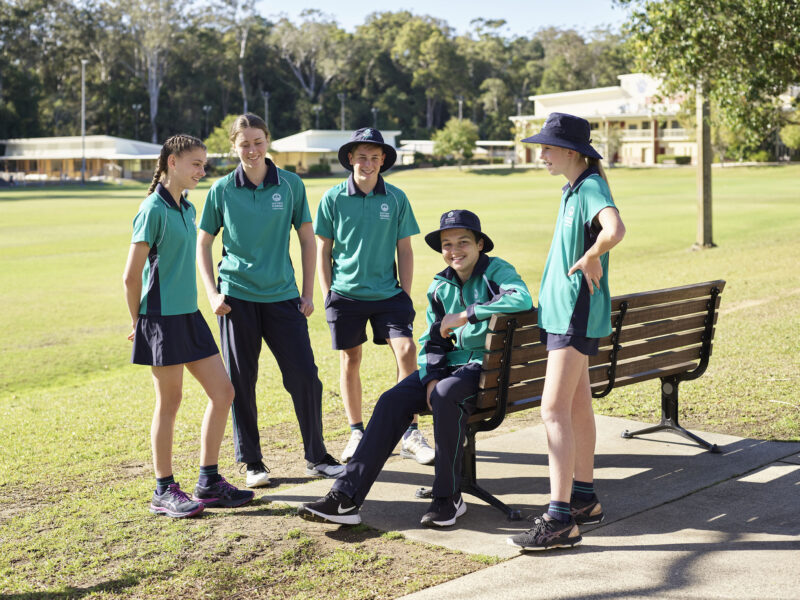 Age-appropriate and active
The new uniform is designed to suit the range of playground and classroom activities in which our students are involved. It also provides age-appropriate versions to support students' development needs across the years from Prep to Year 12.
Photos by Toby Scott & Matthew Flinders Anglican College
Transitioning to the new uniform
Term 4, 2021
New uniform available for purchase from Tuesday, 5 October, 2021.
Note: It will be compulsory for new students to the College in 2022 to wear the new uniform. 
Term 1, 2022
Students can wear new uniform from the first day of Term 1, 2022.
Throughout 2022
Transition phase – current students can either wear the new uniform or the old uniform.
Term 1, 2023
Compulsory for all students to wear the new uniform from the start of the 2023 school year.
Consultation Process
The new Flinders uniform is the outcome of three years of planning. The consultation process was severely impacted by COVID, however, the Uniform Review Committee provided guidance at each stage of the process, and was still able to draw on feedback from speaking with students, staff and parents, as well as the wider College community.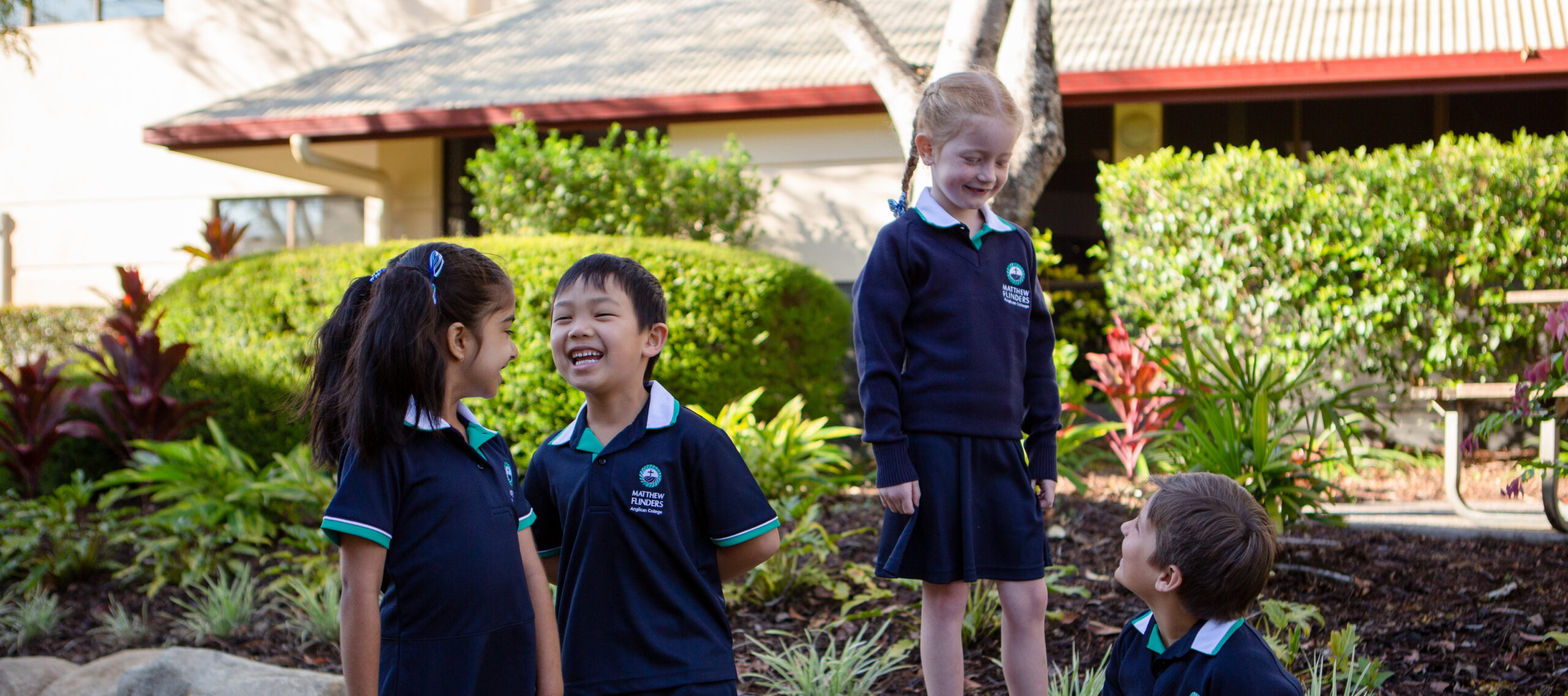 Book your Uniform Fitting
Please follow the instructions to arrange a time for your child to be fitted for a uniform.
Fittings are booked in time slots which are 30 minutes in duration. A maximum of two (2) children, from the same family, can be fitted in a single time slot.
If you have more than two children who are to be fitted, please book an additional time slot to ensure we have the appropriate support on hand to fit your children.
The Flinders Shop is located below the Flinders Performance Centre, near the Main Administration Office.
Frequently Asked Questions
When must I wear ONLY the new uniform?
There is a transition year in 2022 when you can wear either the old or new uniform. It will be compulsory to be in the new uniform from the start of the 2023 school year.
Can I mix and match the old and new uniforms in 2022?
Only if absolutely necessary (specifically for students in Year 6 or Year 12 in 2022). However, It is strongly encouraged that students wear either the old or the new uniform and not a combination by choice. If students continue to wear the old uniform, the quality of the uniform items must be of an acceptable standard.

Do I have to wear a blazer (Years 7 - 12) or Primary jacket (Prep - Year 6) with the new uniform?
Yes, the Primary jacket and the blazer are compulsory items and must be worn when travelling to and from the College from 1 May - 31 August. They must also be worn on formal occasions throughout the school year, as advised.
Can I wear a formal jumper instead of a blazer or Primary jacket?
You can during the day, however, when travelling to and from the College the blazer or Primary jacket MUST be worn on its own or over the jumper as the outer layer. The same rule applies for formal occasions.
Is there a different winter and summer uniform?
 No, there is a trans-seasonal uniform that can be worn all year round.
I am in Prep - Year 2 and am wearing my dress, skort or shorts. Can I wear navy stockings underneath for warmth?
The College-approved navy tights (available from the Flinders Shop) can be worn under the Junior Primary dress for extra warmth. The skort or short can be replaced with the Flinders Junior Primary track pant in colder weather.
Do the boys have to wear a tie in Years 3 - 6?
Yes, boys in Years 3 - 6 must wear the appropriate College tie when travelling to and from the College and on formal occasions. The Years 3 - 4 boys have a pre-tied option that is fastened with velcro for age-appropriate ease of wear.
Do the girls have a tie?
 No, the girls have open-neck collars that are designed not to have a tie.
How is the new uniform more durable and climate appropriate?
The fabrics chosen for the new uniform use the most modern technology available today. We have combined stretch into both the formal and sports uniforms for comfort and ease of wear to support any activity. Added stretch also means garments keep their shape better over time. The most up-to-date moisture wicking fabrics have been used in the sporting range. The boys shirt fabric has doubled the cotton content, thus making it more suitable for our humid climate. The girls have an open-neck collared dress or blouse to provide a cooler option, while the darker fabric will make it easier to manage stains on these particular uniform items.
What will happen to the old uniform?
We invite our College families to recycle old uniforms through the three channels noted below.
Important note: Please be mindful that before a uniform item can be donated or recycled, the Flinders logo must be cut out from the fabric and disposed of. This is to protect the integrity of our College brand and also for child safety and protection reasons. Certain uniform items do not feature the logo, such as shorts and pants, and can therefore be donated without alteration to be reworn.
Options to Recycle Old College Uniforms:
- H&M Garment-Collecting Boxes: Take your old uniforms (with no College logos) to H&M stores, including Sunshine Plaza. The stores have recycling garment-collecting boxes, usually located next to the sales register desks. What's more, you may be rewarded with a discount voucher that you can use in store on your next purchased item. Learn more about H&M's sustainability programs here.
- Charity Stores: You can donate your old uniforms that do not feature College logos (for example, shorts and pants) to your favourite local charity shops.
- Refuse Centres: The refuse centres in Caloundra and Buderim accept donated clothing, so take your old uniforms (with no College logos) to be shredded and repurposed.
How do I make a uniform fitting booking online?
We encourage all families purchasing the new uniform book an online appointment for a fitting in Term 4, 2022 or prior. The Flinders Shop will be available by appointment only.
Do I need to attend a uniform fitting with my child?
It is not necessary to attend the fitting with your child, especially senior students in the Secondary School, although we do recommend younger students are accompanied by their parent or carer. The Flinders Shop staff are happy to assist and are very experienced with ensuring garments are fit with future growth in mind. If you are not attending the fitting, please ensure when booking your appointment online that you indicate the quantity of garments you require. Payment must be made prior to the garments being taken home and can be organised via phone directly with the Flinders Shop.
Is there a separate Secondary School blazer for girls and boys?
No, there is no longer a separate blazer for boys and girls. The new Flinders Secondary School blazer is designed for both boys and girls to wear.