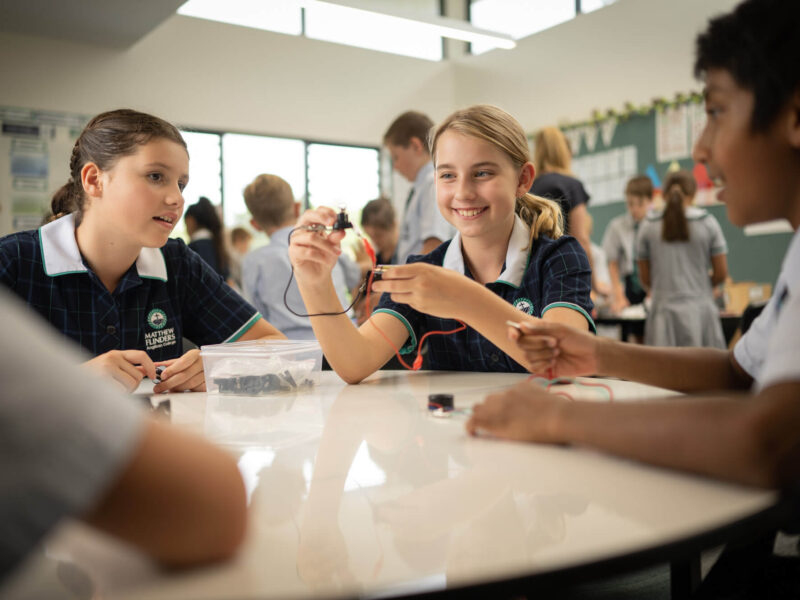 At Flinders, students are encouraged to get involved in passion projects to experience the joy of real-world learning and to make a positive impact in the wider world.
Along the way, they naturally learn the Flinders Traits of collaboration, creativity, critical thinking, communication, compassion and citizenship.
Our Flinders staff team and community provide support and guidance as students require.
The following student projects, The Flinders Eco Experience and the Flinders Electric Vehicle Project are available for our community to enjoy and get involved.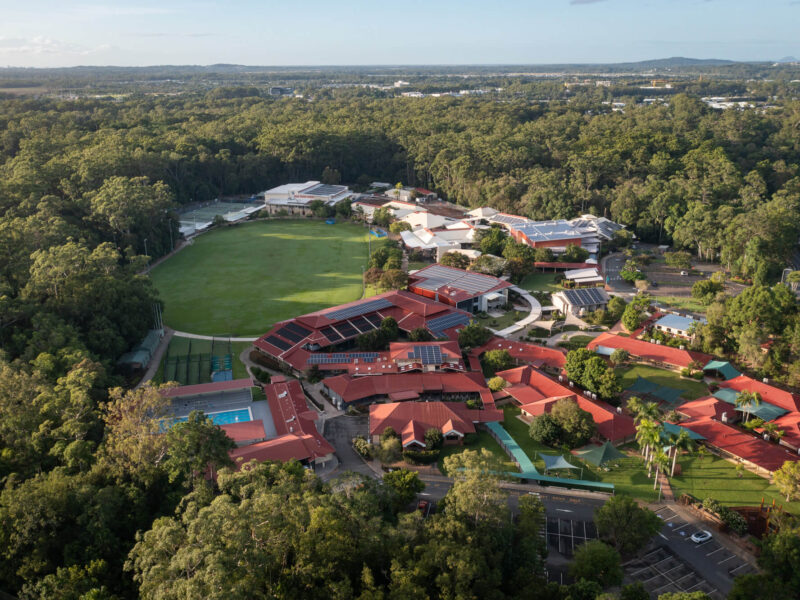 The Flinders Eco Experience
The Flinders Eco Experience at Matthew Flinders Anglican College in Buderim invites visitors to explore the school's 22-hectare rainforest-fringed campus via a self-guided walk that links nature with technology.
The Eco Experience weaves a one kilometre path through the campus and enables visitors to use their mobile device, such as a mobile phone or iPad, to explore and experience the flora and fauna along the way.
Known as 'tree caching', the technology enables users to scan their mobile devices over the QR Codes (that look like black and white bar codes) placed at key points along the path.
Read more
Visitors will discover that there are 40 species of birds identified on the College's property, with possums, kangaroos and other marsupials also frequenting the local area.
To learn more about the Flinders Eco Experience, read the News Feature here.
To get started on the Flinders Eco Experience, visit here.
Flinders Electric Vehicle Project
As a first school project of its kind in Australia, students at Matthew Flinders Anglican College on the Sunshine Coast, Queensland are upcycling an old diesel vehicle into an electric car of the future.
The project commenced in October 2020, with students aiming to play their part in planning for environmentally sustainable transport options in the future.
Students in Years 10 and 11 at Flinders have been working with teachers and mentors to upcycle the vehicle as part of their Senior Industrial Technology Skills curriculum. The vision is to remove the car's engine and replace it with an electric motor and batteries that can be re-charged from the College's own solar panels without the need to fill up with diesel.
Principal Stuart Meade said, "This ambitious project presents a rich learning opportunity for students and a chance for the College community and the wider community to connect."
In May 2021, the project reached a significant milestone when students from the Senior Industrial Technology Skills class refitted the roof. Students are now restoring the existing panels in addition to adding a shiny new aluminium floor. The electric motor is due to arrive in Term 3, 2021 so that work can begin to convert this 45-year-old vehicle into a greener solution.
To learn more about the project, read here.