Meet Dr Cade Bonar who joined Flinders as the Head of Music in Term 3 this year. Cade brings a wealth of experience, dedication and passion for music education and is a firm believer in lifelong learning.
In this Q&A profile, Cade shares his vision for the role, career journey, passion for sport and beach towns, what sparked his love of music and the sage advice he strives to live by.
We welcome Cade to our Flinders community!
Q&A Profile with Dr Cade Bonar
What do you intend to contribute to Flinders through your role?
I aim to encourage all students to invest 'their best' in their music education, irrespective of their perceived capabilities and musical pathway. I am looking forward to offering a breadth of musical experiences and opportunities in the classroom while affording depth of exploration and connectivity to a range of musical endeavours - both at and beyond the College.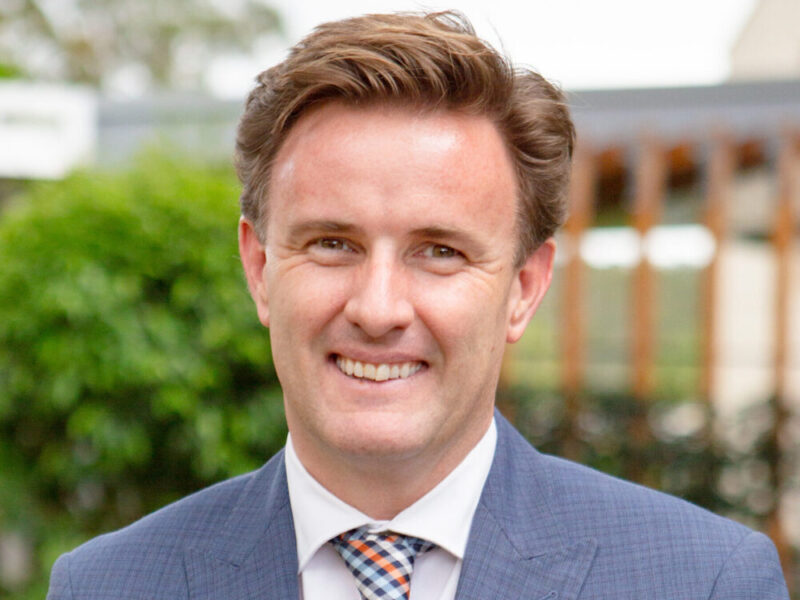 I'm glad to be a part of the Flinders community. The culture that has been created here aligns with my own values. Such a culture doesn't happen by chance, but through the efforts of passionate, committed and capable people, considered and engaged leadership, and investment by all.
I also aim to become more connected to a range of College activities and meet new staff and students, even though most of my day is spent in Music.
What are you looking forward to about your new role?
I am looking forward to contributing to an already strong Flinders Music Department and continuing to learn and grow professionally.
I learnt music in a very formal way, but also explored my own musical interests alongside this in an informal, self-guided manner. Both ways of engaging in and with music enriched one another, connected theory and practice, and allowed me to inform and forge my own musical pathway.
In my role, I will endeavour to support and encourage all students who are interested in music, and where possible connect the formal, informal and self-directed experiences; after all, we are seeking to support their music education.
Ultimately, I seek for students to gain fluency, and eventual mastery, of their musical 'language', which will only be enriched by continued conversations between these many 'voices' and the many ways in which we engage in and with music.
I have valued my time since joining Flinders in Term 3 as a Secondary School Homeroom Mentor. I hope that I have contributed to and supported this group of students as much as they have me across my first few months at the College.
What is your background?
I was born in Geelong (go Cats!), Victoria and spent my younger years growing up in the beautiful town of Torquay. I spent a lot of time at the beach, swimming, watching my dad windsurf and trying to surf myself.
I also used to kick the footy around our very own 'Kardinia Park' (the park over the road) with my two younger brothers and some 'other kid', who turned out to be Gary Ablett Junior!
When I was in Year 7, my family and I moved to the Sunshine Coast. I was a very fit and healthy teenager, being heavily involved in the Alexandra Headland Surf Life Saving Club, swimming most mornings at swim squads at Cotton Tree and kayaking. When I wasn't in or on the water, I was playing golf, which would occupy most afternoons after school.
I had a very musical grandfather, who played piano in a jazz band and was also a talented artist, but it wasn't until our family moved to the Sunshine Coast that music became a focus; soon it became my life.
I played the trumpet throughout high school before moving to Brisbane to study a Bachelor of Music and a Bachelor of Education and then starting my career as a classroom music teacher.
It wasn't long after that, however, that I returned to the Coast due to the opportunity to explore a leadership role at St Andrew's Anglican College.
I have since completed a Master of Education and a Doctor of Education, with both studies based on the development of my own professionalism and educational approach in the music classroom. This continues to influence my thinking and practice today, and I am sure my Flinders experience will further inform this.
Please share more about your career journey.
I started my career in education at a state school in south Brisbane and then moved to St Andrew's Anglican College as the Director of Music, where I led the growth and development of the Music Department with a remarkable team of people over 17 years!
I'm also very involved with the Queensland Curriculum and Assessment Authority (QCAA), having led syllabus development for Music, and continuing to engage in assessor processes, marking and standards setting.
For the last 10 years I've also worked at the University of the Sunshine Coast as a sessional academic and course co-ordinator, and lecturing, tutoring and doing graduate assessments. It is here that I see the next generation of teachers and continually engage with educational research and theory, which I then get to explore in my own practice at Flinders.
I value education and enjoy that I am continuing my own education and hopefully influencing others. I enjoy seeing the power and influence of music education each day in creating disciplined, creative and synthesised minds.
Music offers the means and capacity for students to prepare for a future in which they will need to be agile in their thinking and action; a future where creative and expressive communication will place them at an advantage; a future in which they will be able pose and solve problems, work independently and in collaboration, and create and convey meaning through the consideration of various viewpoints, ideas and influences.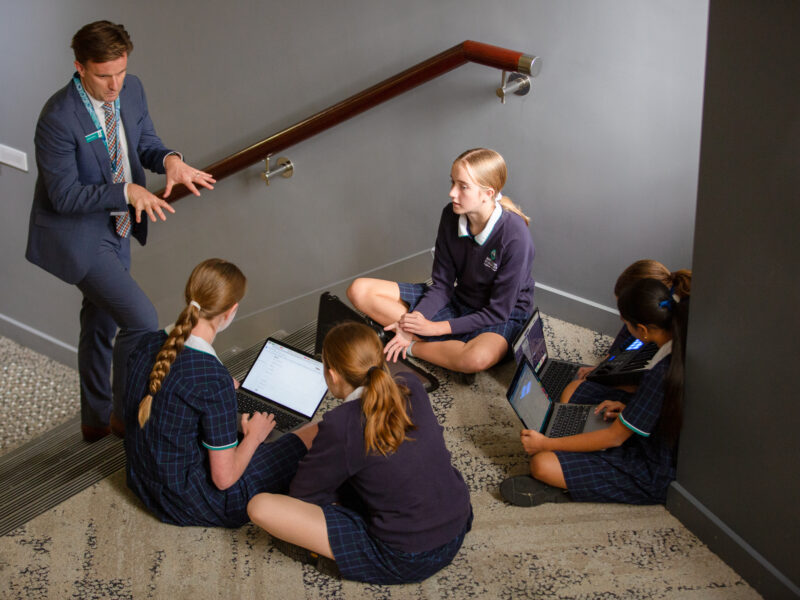 I very much enjoy working with the wonderful young people in schools, and sharing what they are and what they become over the years we spend together.
I do remember each one of them, their journey and their successes and challenges. I feel proud that I have contributed something to their lives, as they have mine.
Please share what you enjoy about the Sunshine Coast lifestyle.
I feel very fortunate to live where I live, a place I've called home since my high school years. We share in beautiful weather (and some great storms), lots of sunshine, clean air and a beautiful and quite varied natural environment. I'm grateful that my daughter will get to grow up in a place like this, and hope she continues to appreciate that we are indeed very lucky to live where we do.
Your favourite hobbies?
When I returned to the Coast, I started running again. I started with a 5km race in the Noosa Half Marathon Festival back in 2006 and as my health and fitness improved I caught 'the bug'.
Over the years, I've since progressed to 10kms, half marathons and full marathons, and have participated in the Kokoda Challenge with great young people more times than I remember. I've come to really enjoy trail running and have completed several 50km races. In October, I'm embarking on my first 100km race…let's see how I feel about it all after that!
I also really enjoy gardening, building and home renovation work, and the challenge of learning French.
What is valuable about working in a school community?
I guess it is all about impact; that I have the opportunity and capacity afforded to affect change in young people. I get a great amount of energy from the young people I work with and I value being able to guide others' interests, show them possibilities and new avenues to follow, and learn from them.
I love it that I have already encountered staff at Flinders who simultaneously respect the traditions in education and seek to be innovative and further these in new times and new contexts.
Best piece of advice you've ever received?
This advice wasn't offered to me, but I heard a fellow parent say this to his son: "Are you showing me the best version of yourself?"
Why does it resonate?
The parent who offered this advice to his son was a colleague at my last school, and he remains a good friend. He has helped to affirm in me the importance of relationships and how we serve and support others through our beliefs, values and actions.
Sure, we will have many days in which we will not show our best selves, but it is good to set the bar at 'my best' each day and be conscious of and celebrate when we 'sail over it', and reflect upon and learn from the times we don't.
To learn more about the Flinders Music Program, visit here.