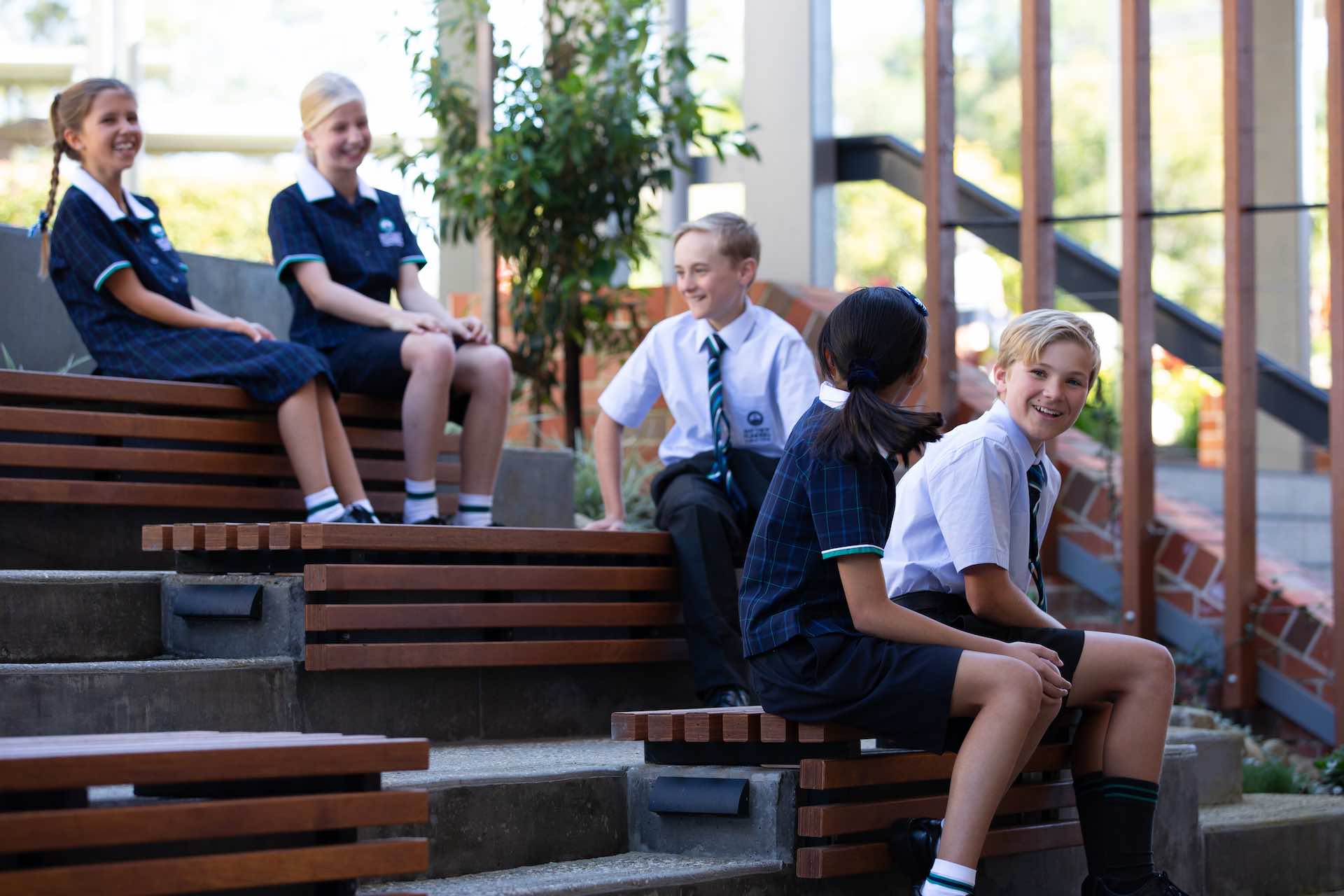 The Flinders Uniform
Matthew Flinders Anglican College Flinders has innovated with a new uniform for our students from Prep to Year 12.
The Flinders uniform upholds our commitment to excellence in learning and life. It is uniquely Flinders, for our students to wear with pride!
See the Flinders uniform below and learn about its design benefits for our students here.
The Flinders Shop is the hub for all your school uniform requirements. It is located on campus on the lower level of the Performance Centre below the QuarterdeckCafe, near the Central Administration Office.
Learn more about the Uniform Price List & Requirements here.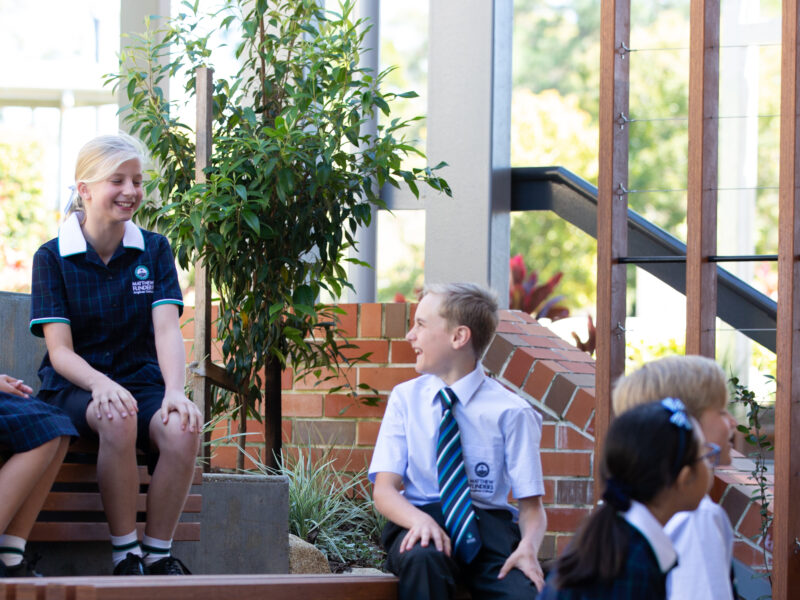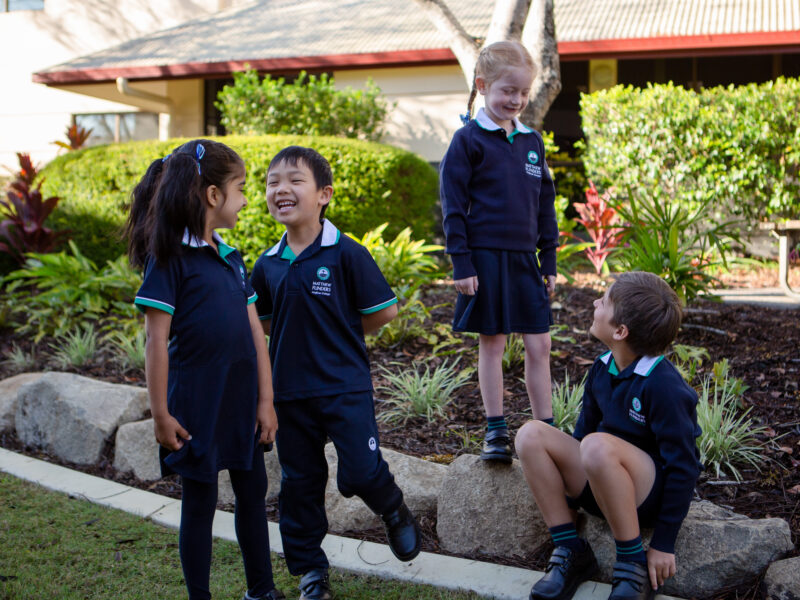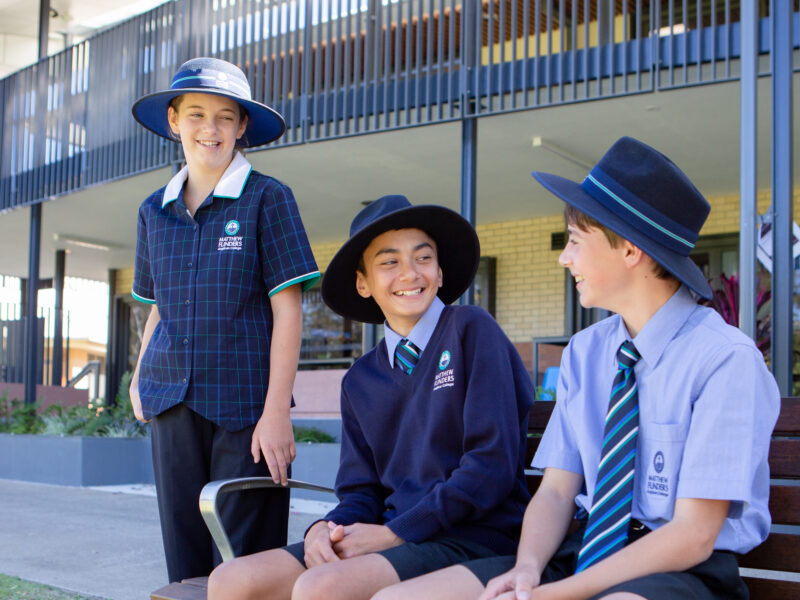 Prep to Year 2 - Girls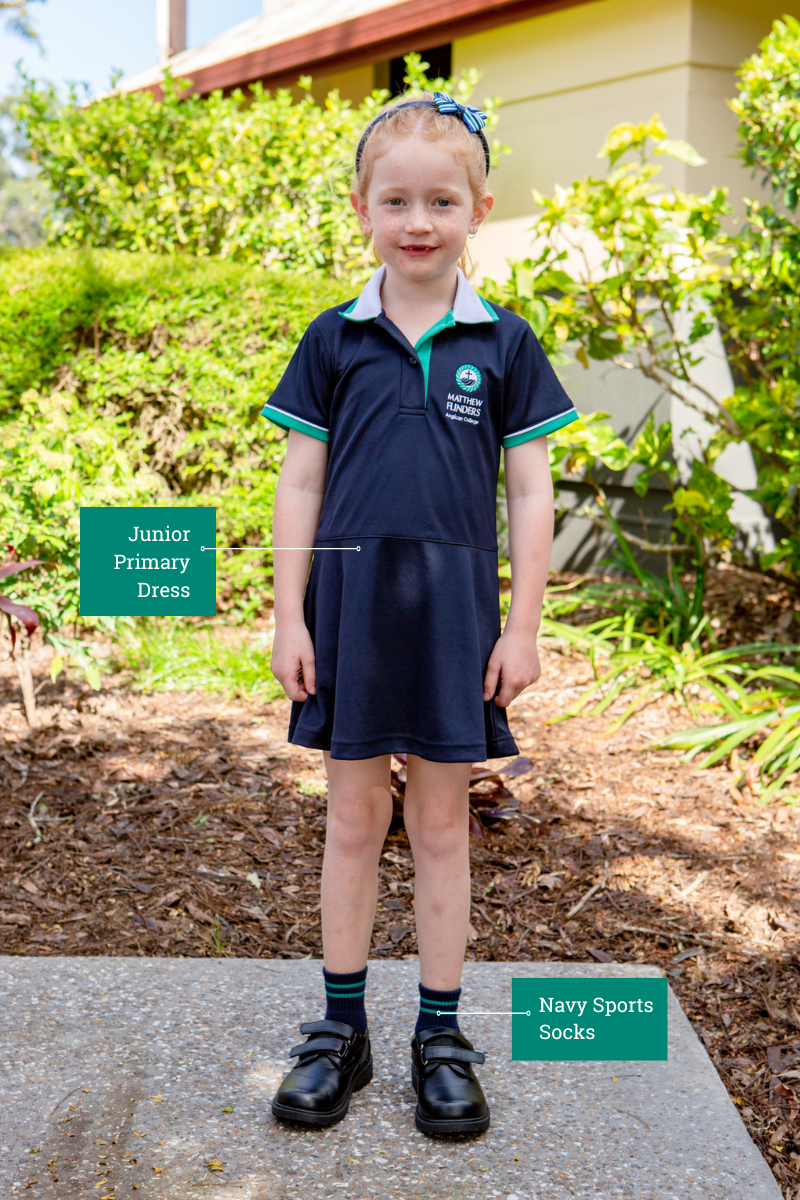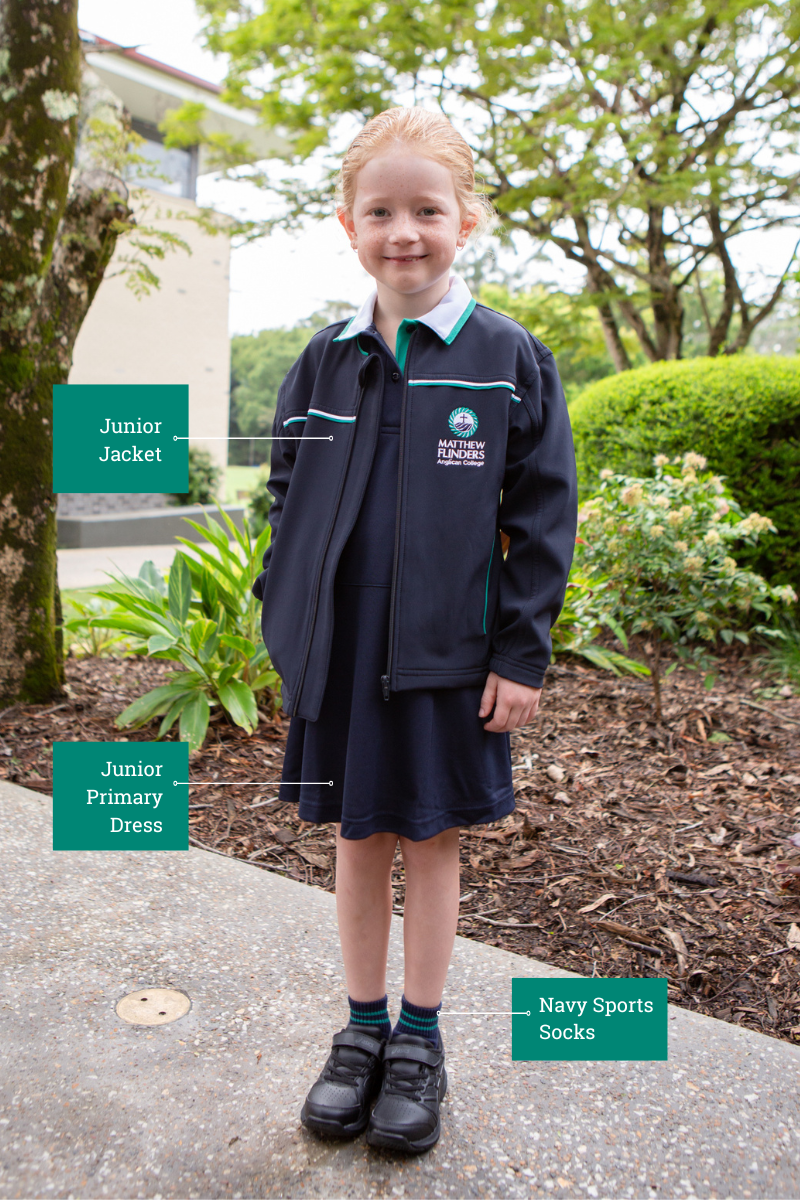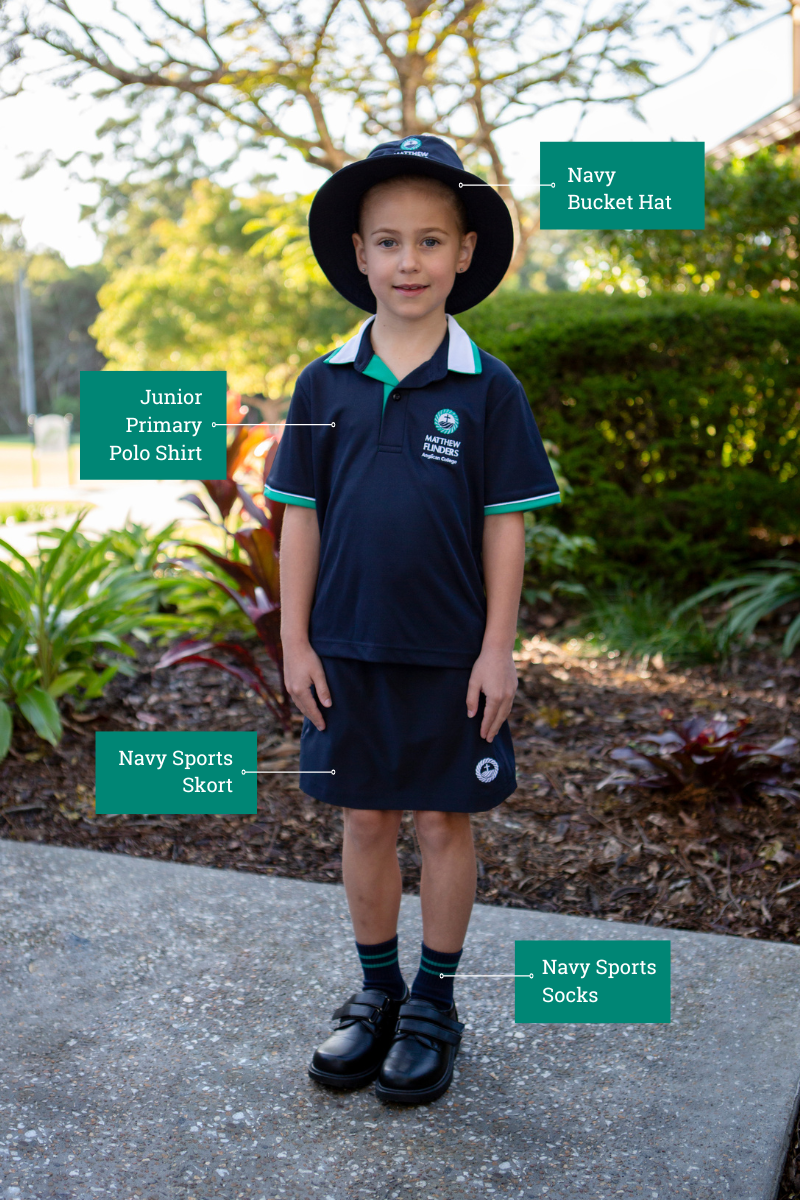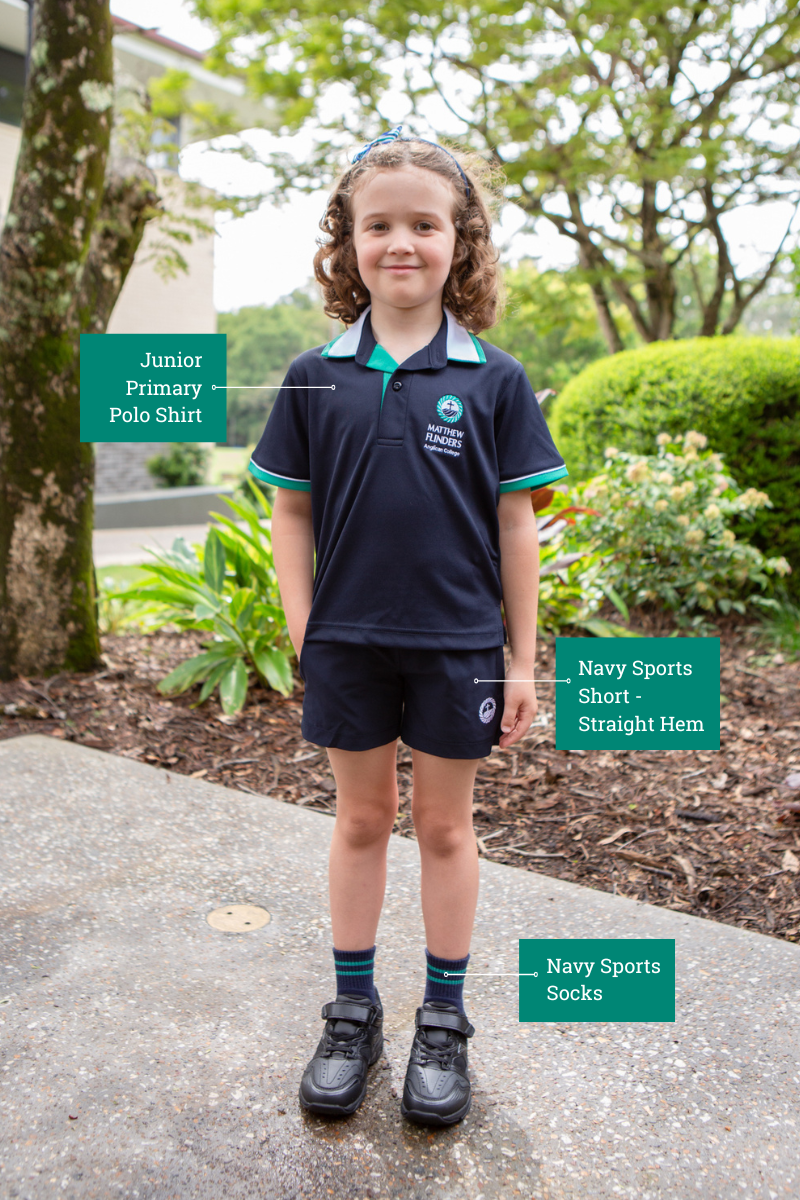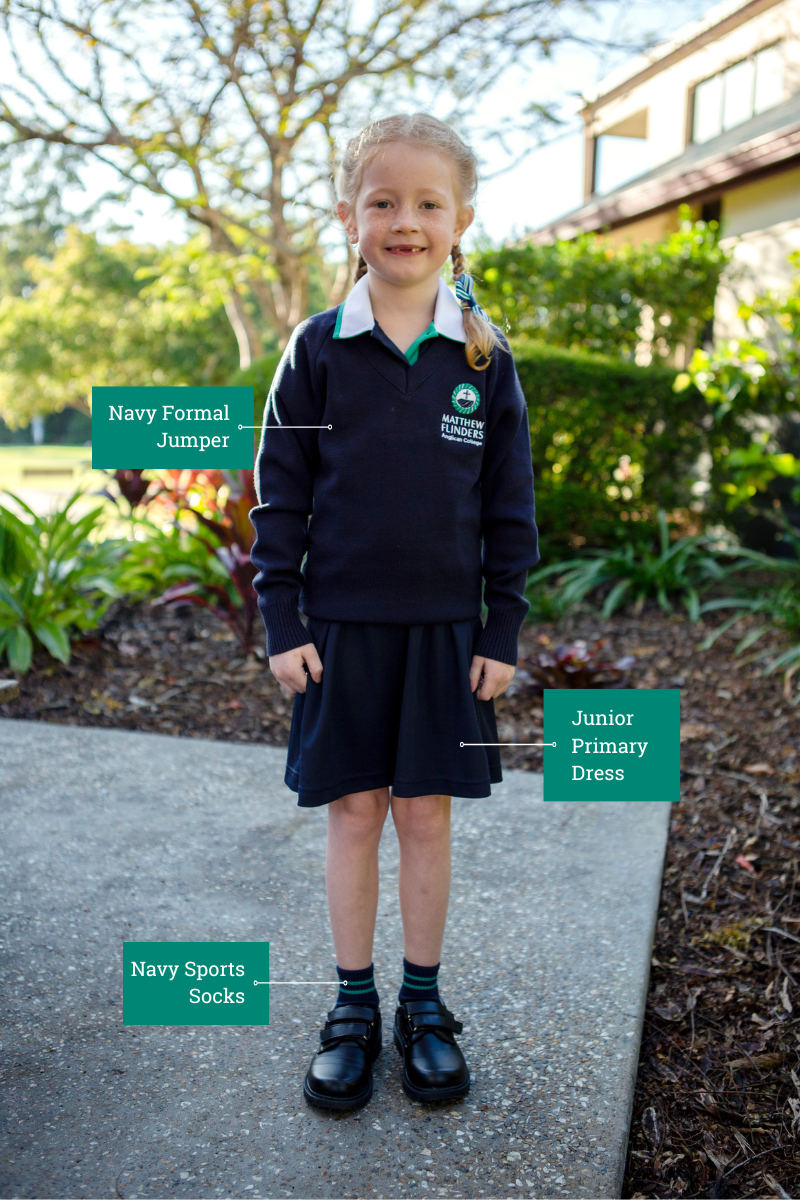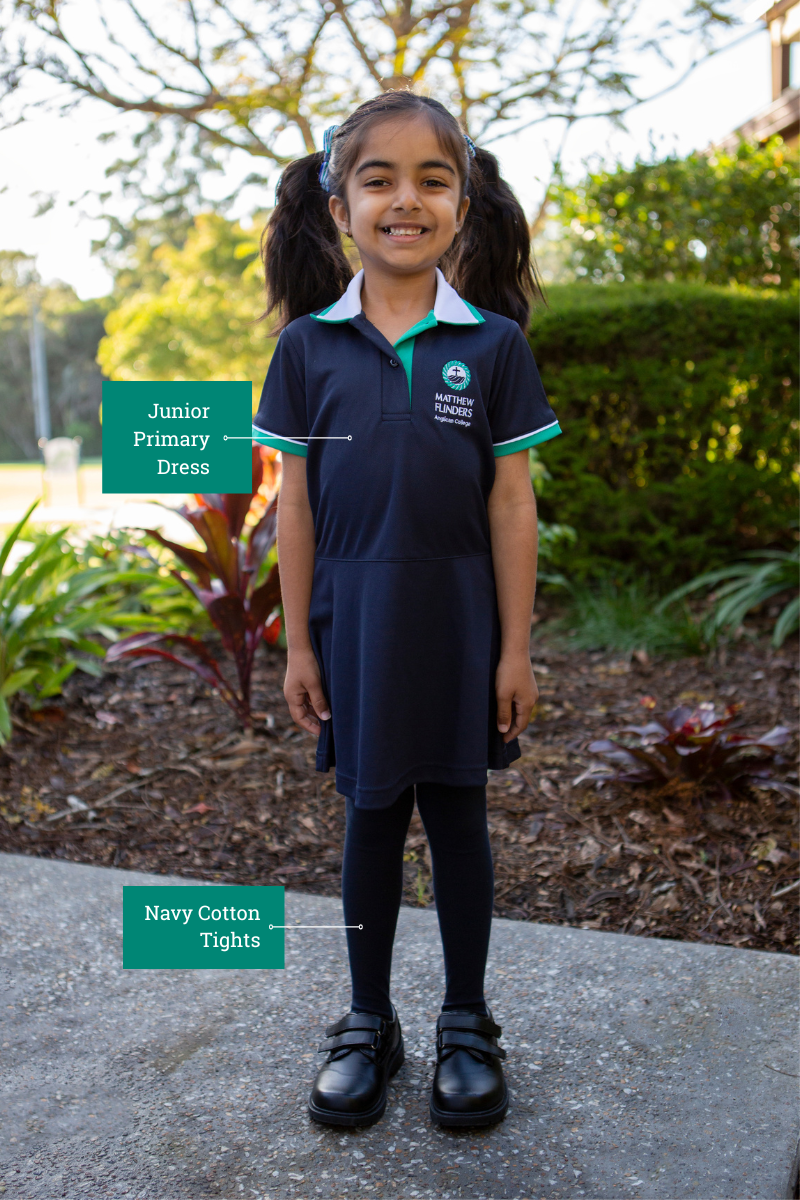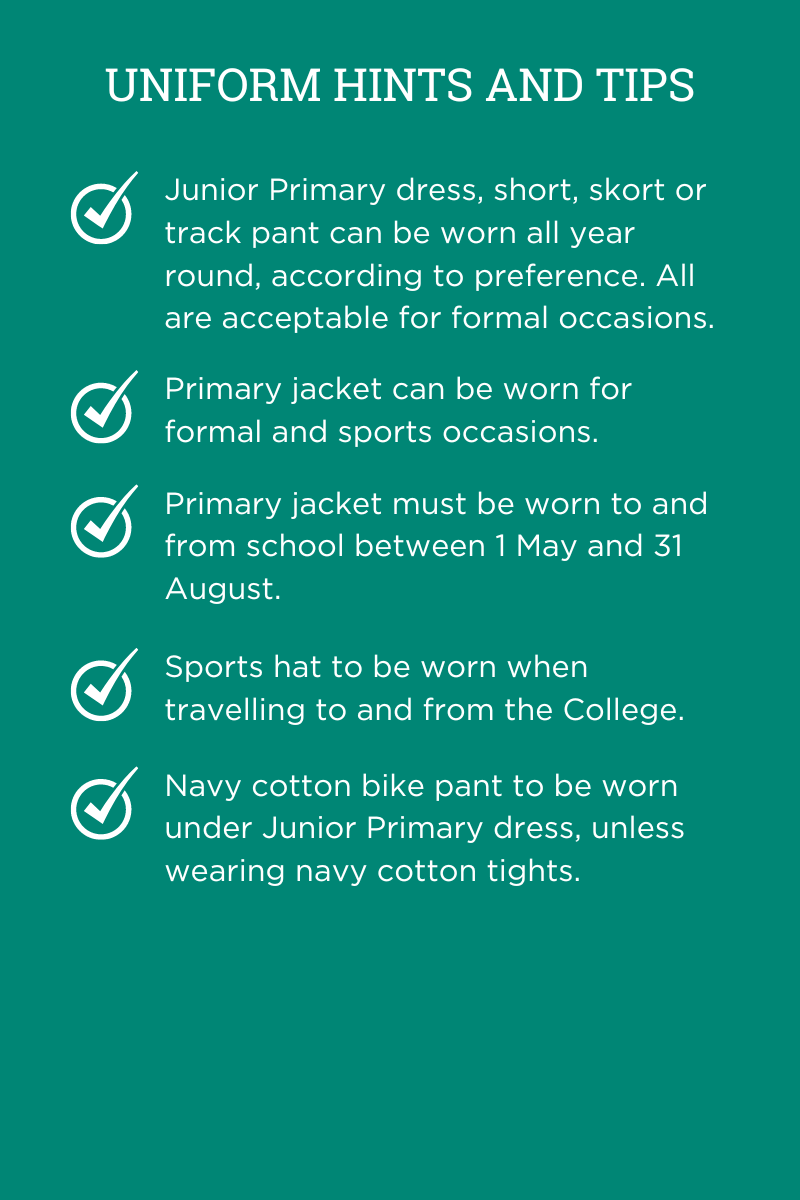 Prep to Year 2 - Boys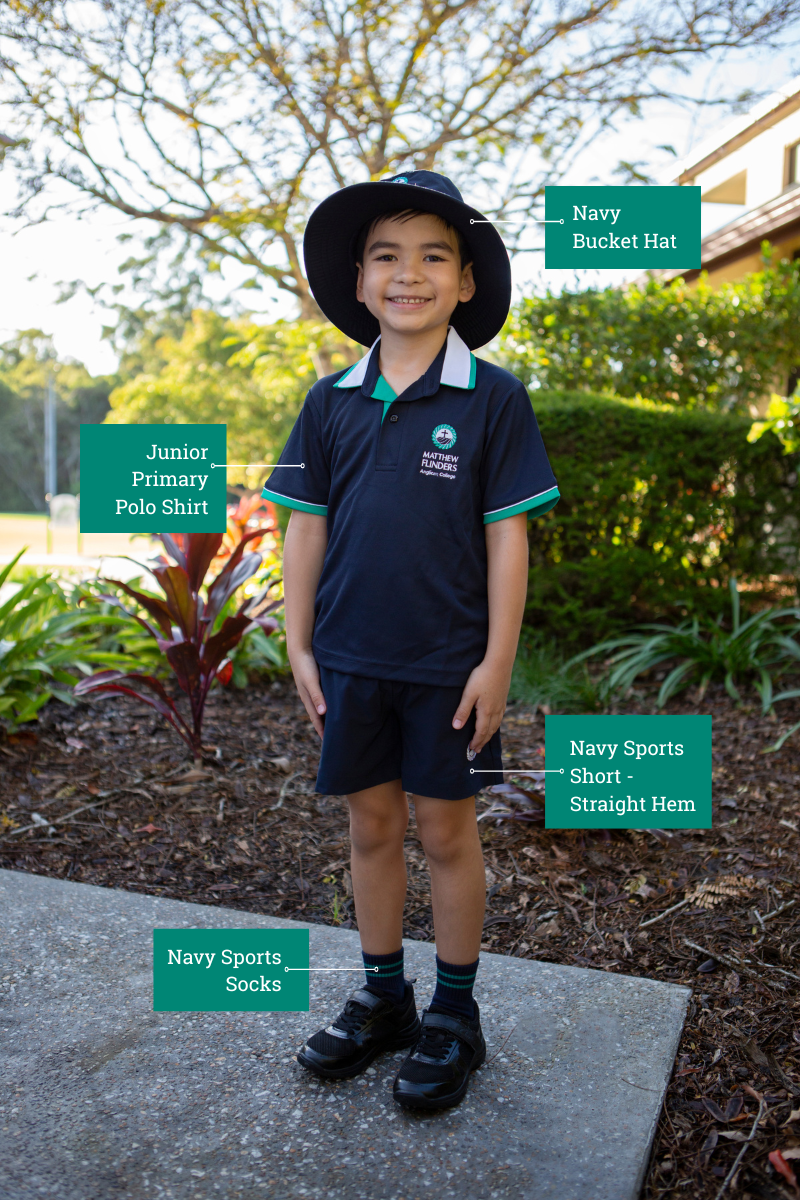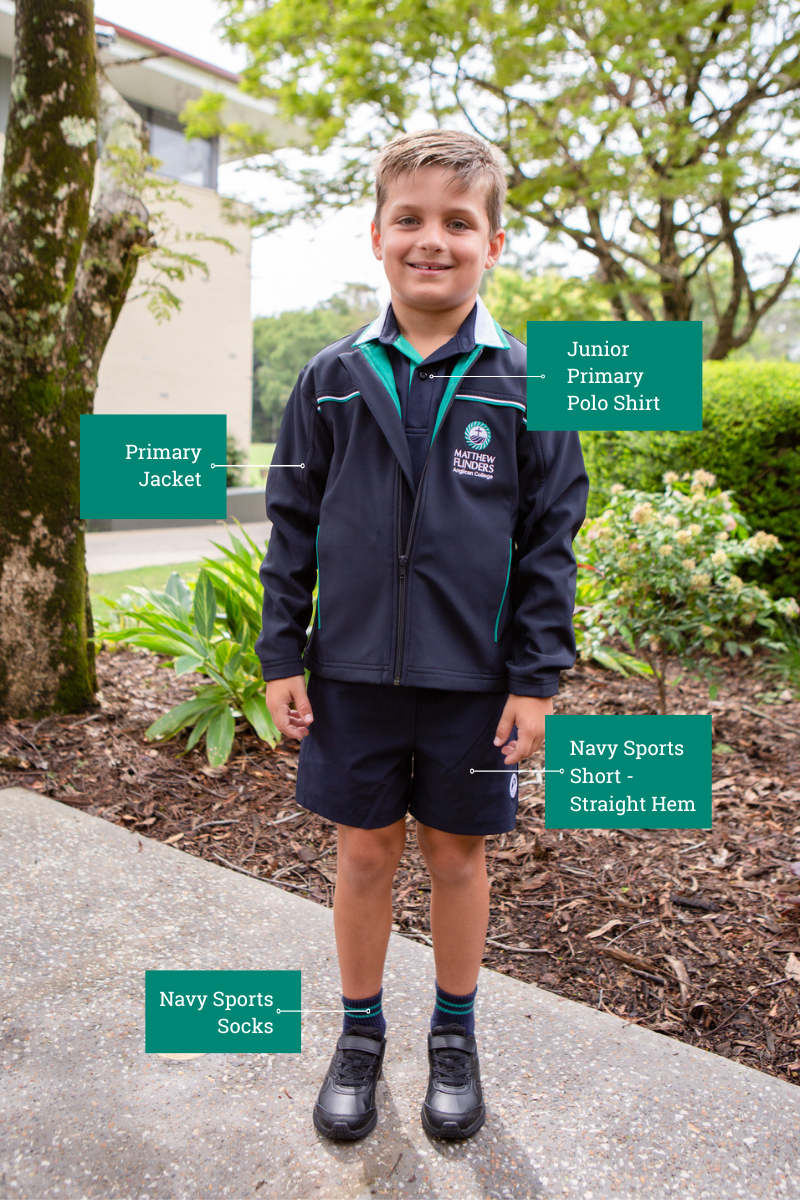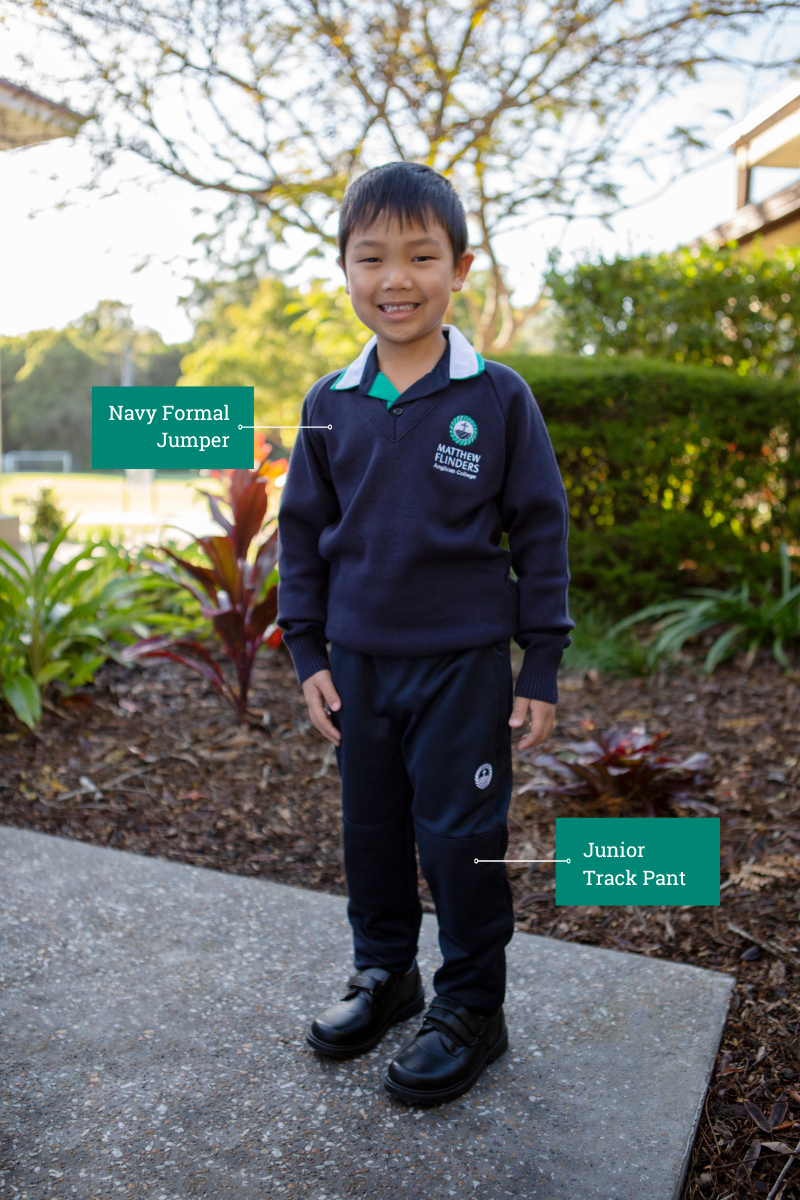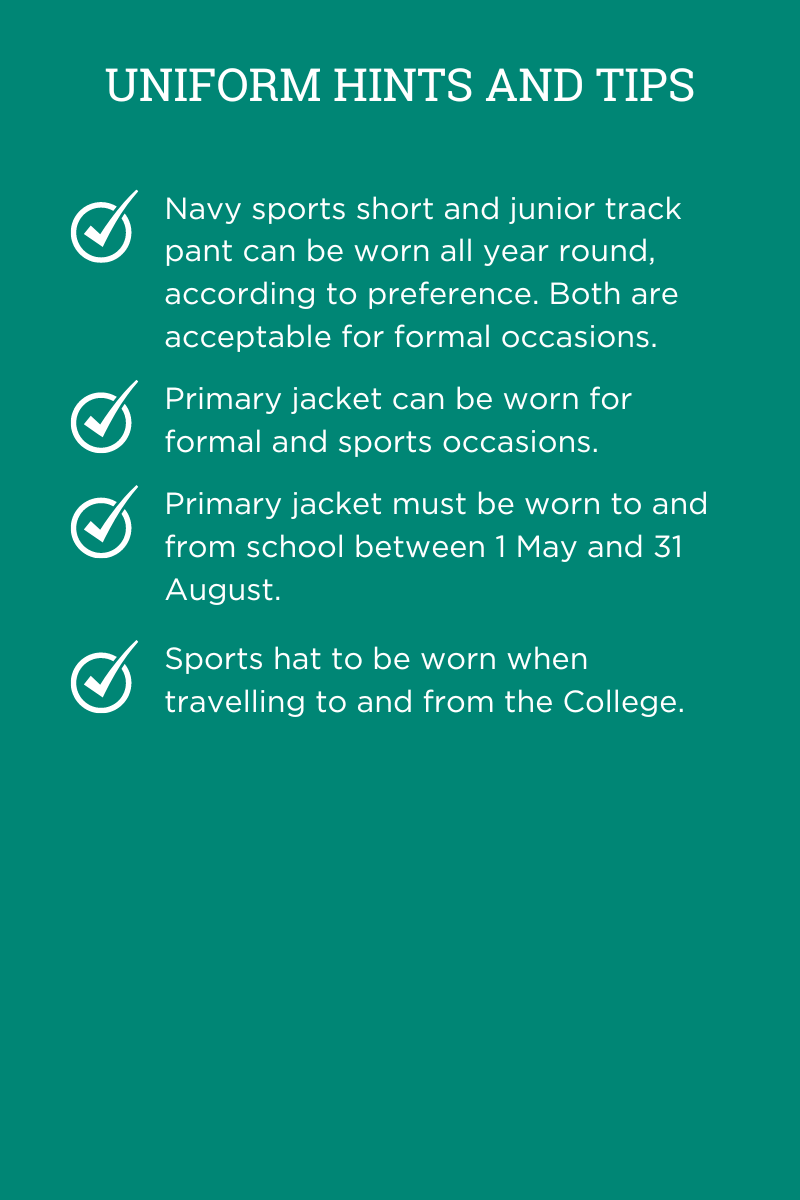 Years 3 - 6 Girls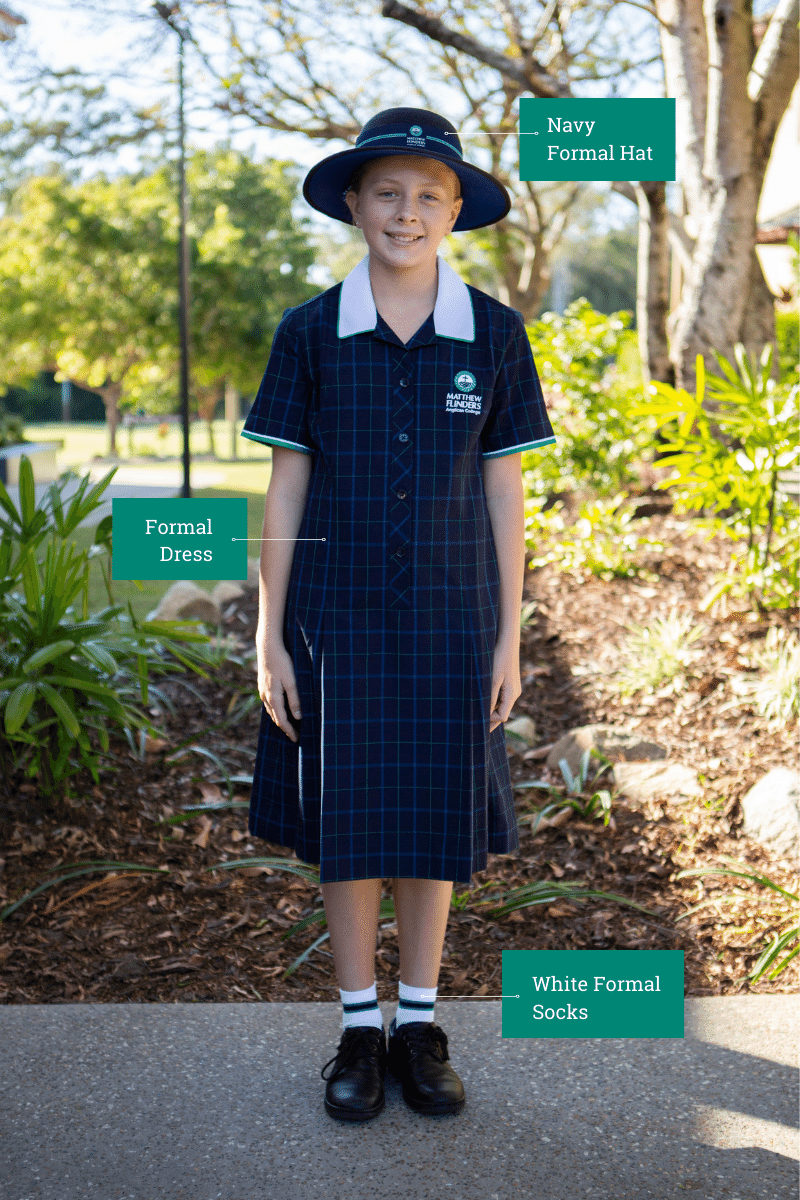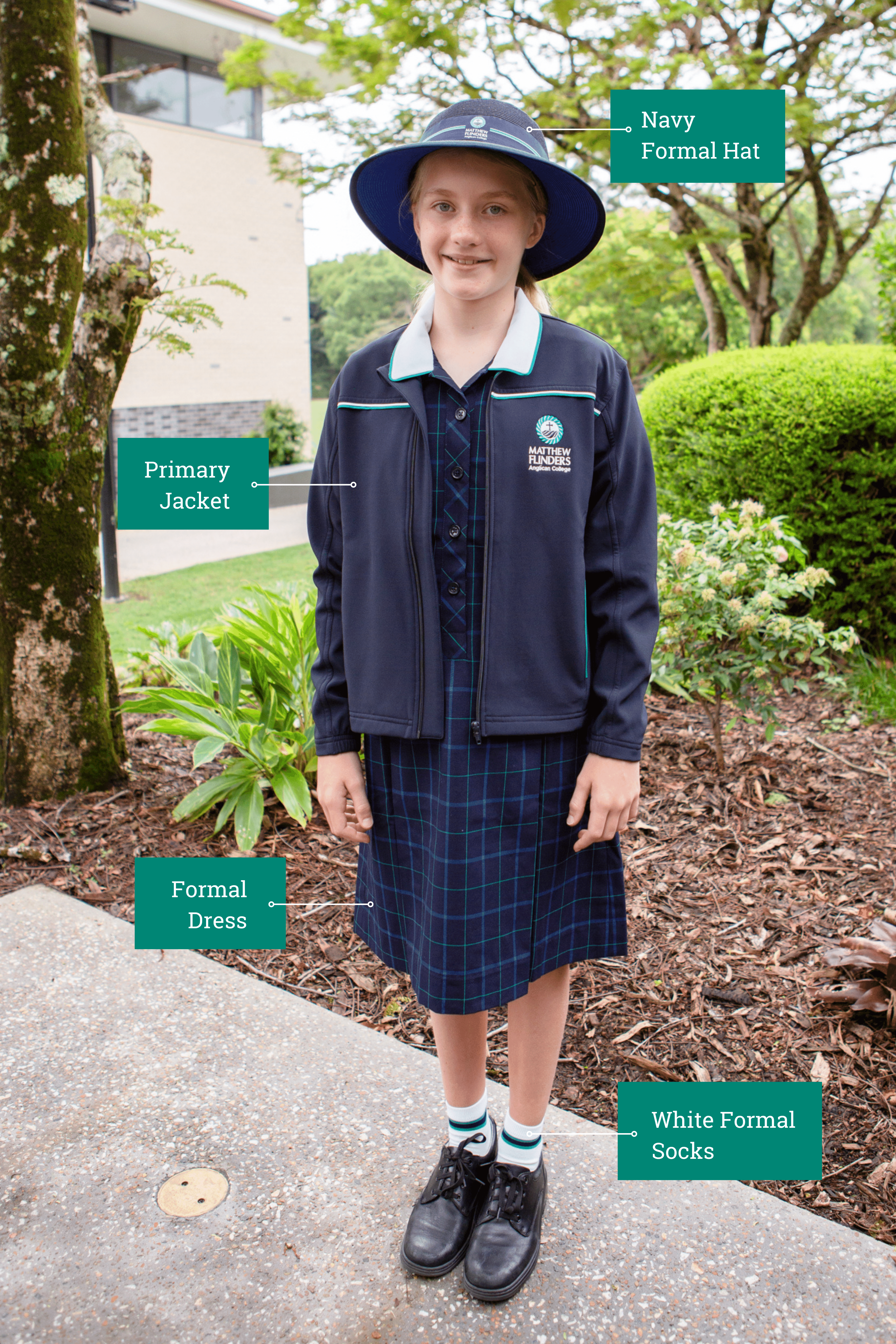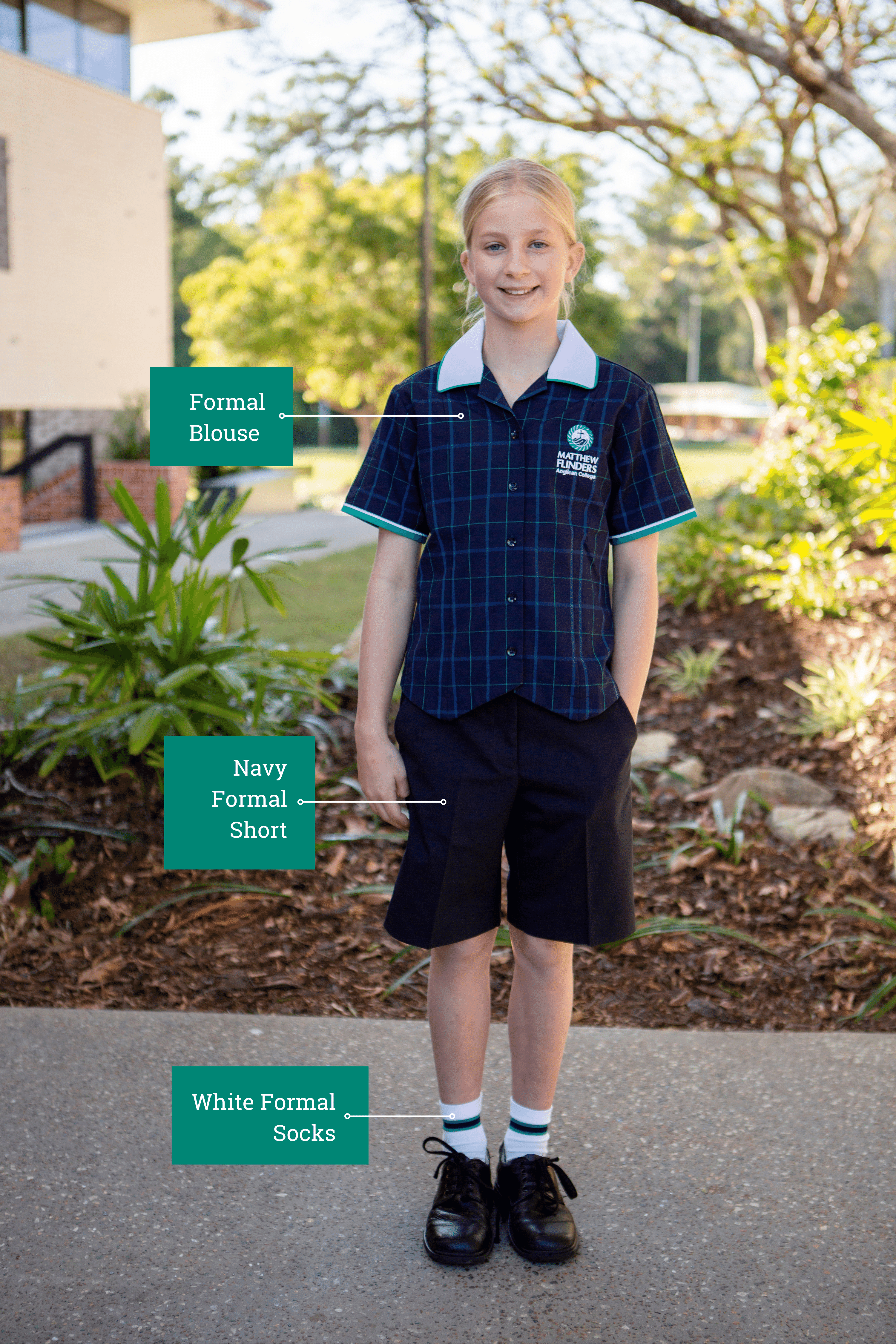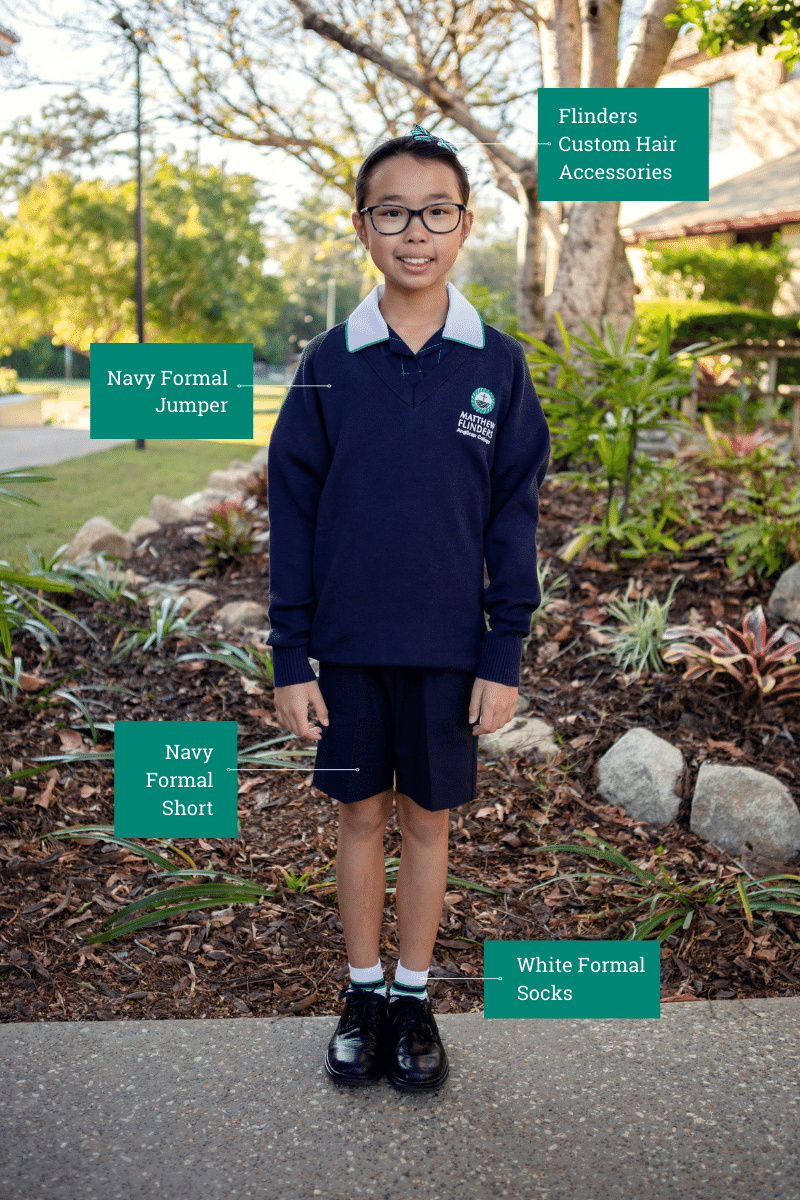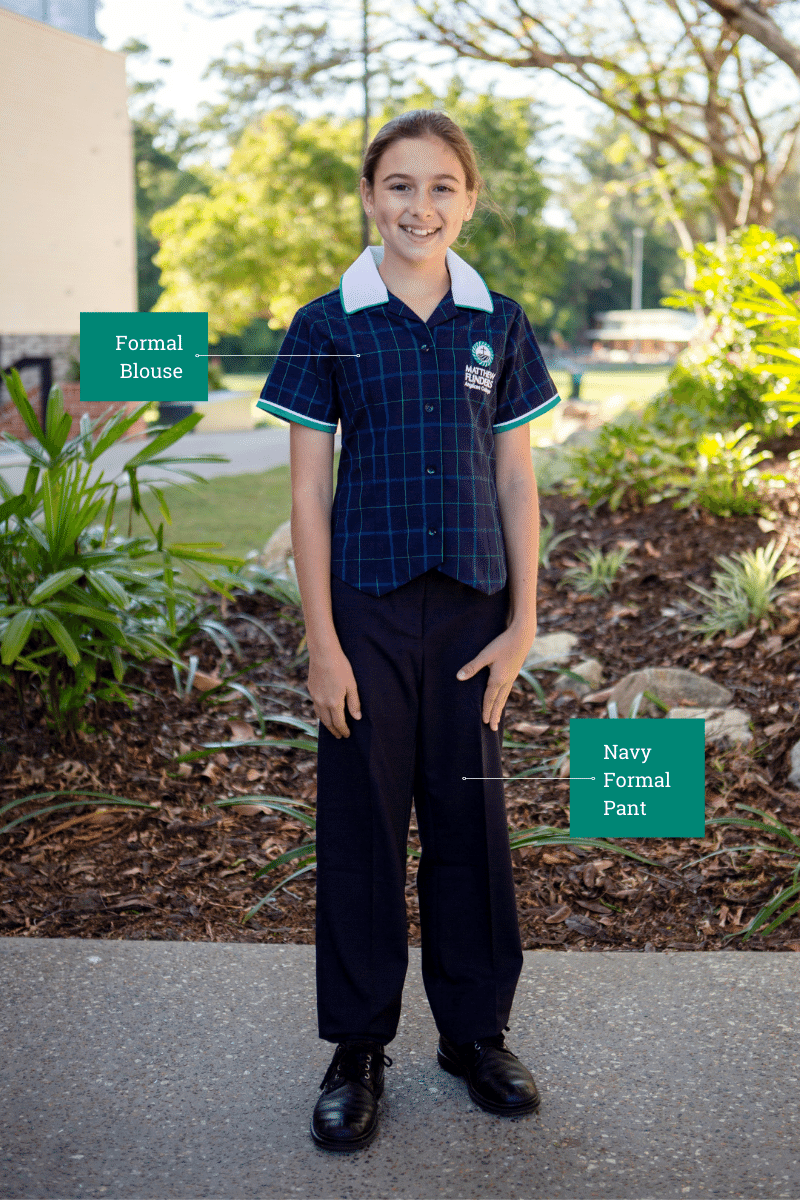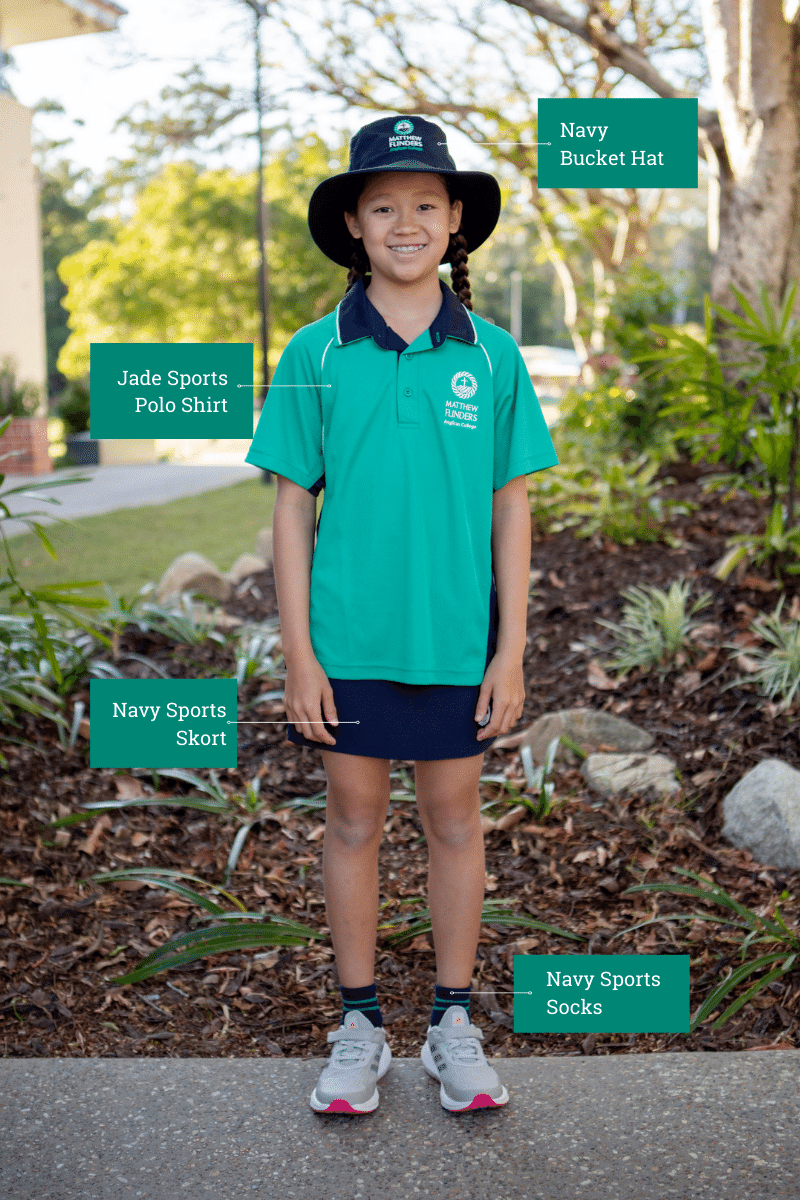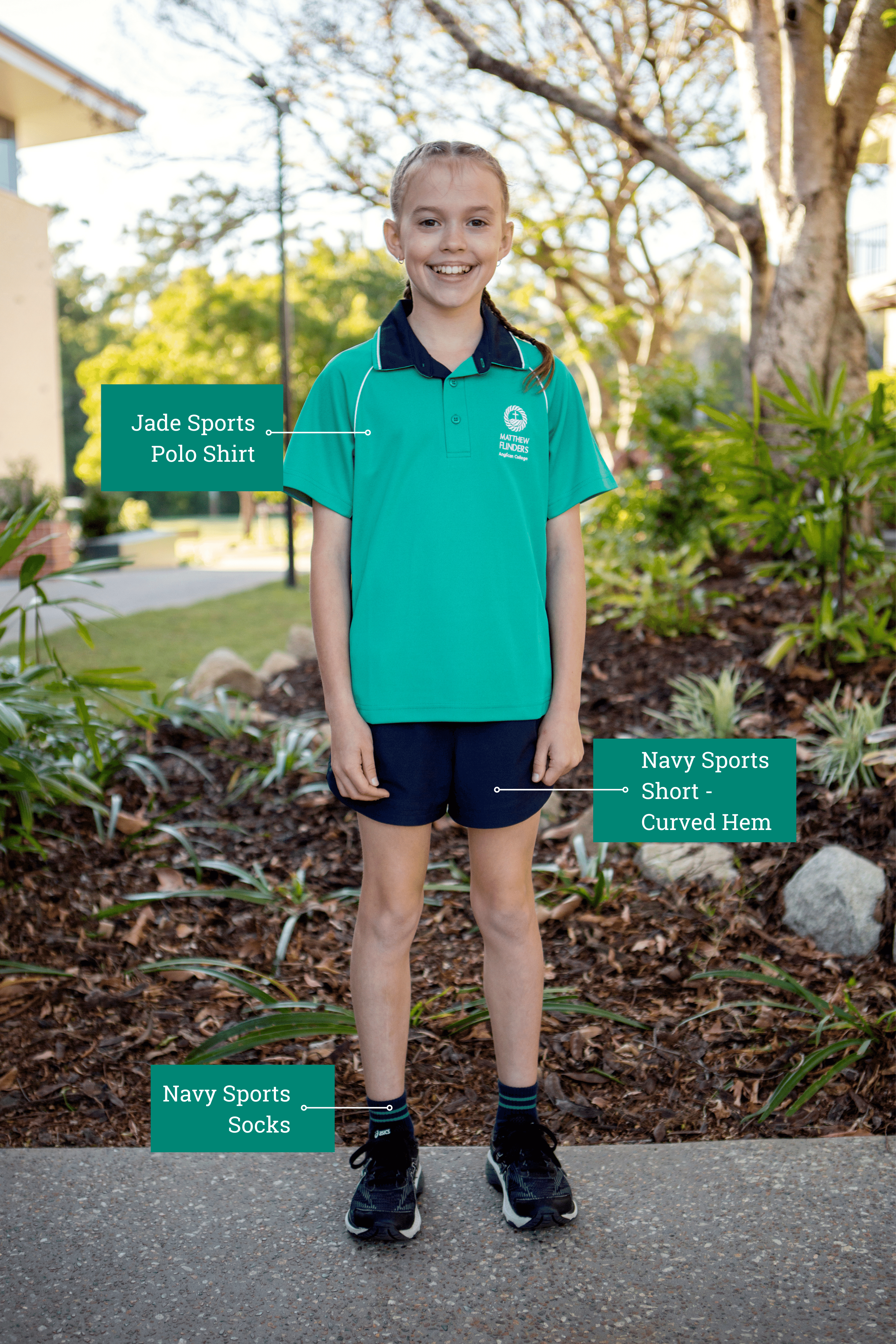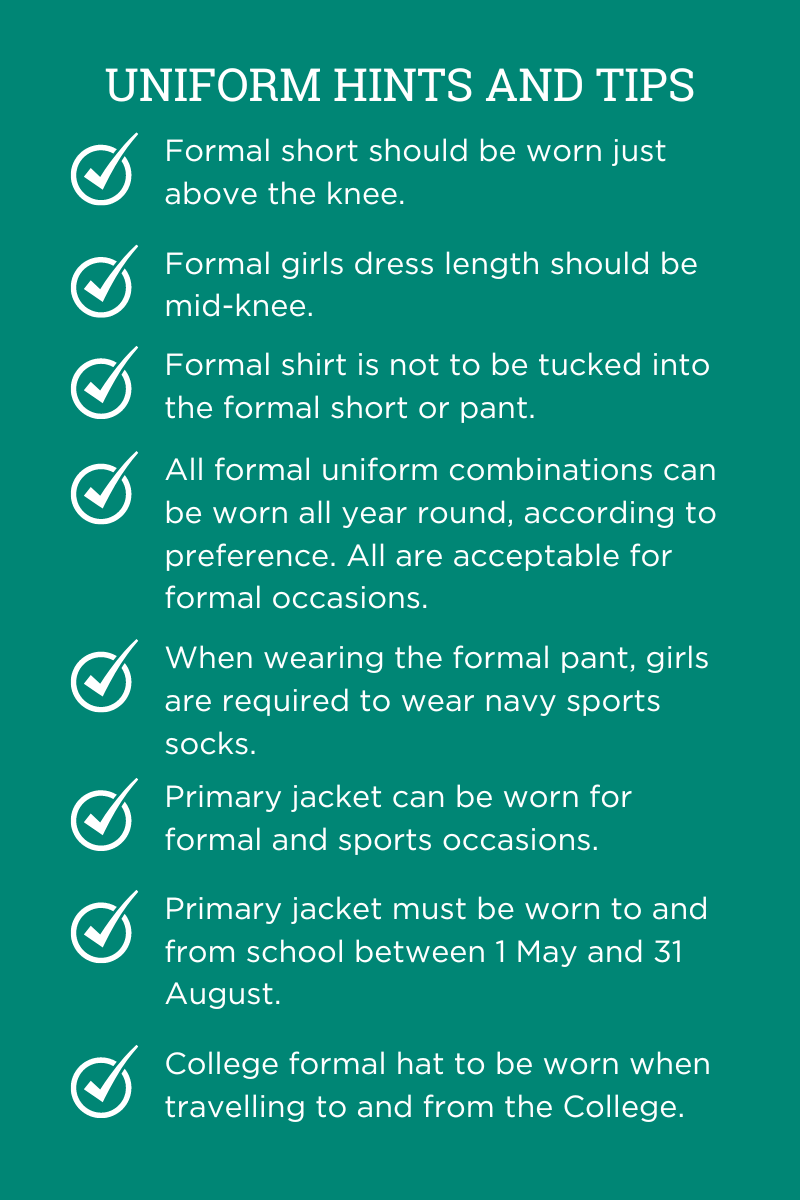 Years 3 - 6 Boys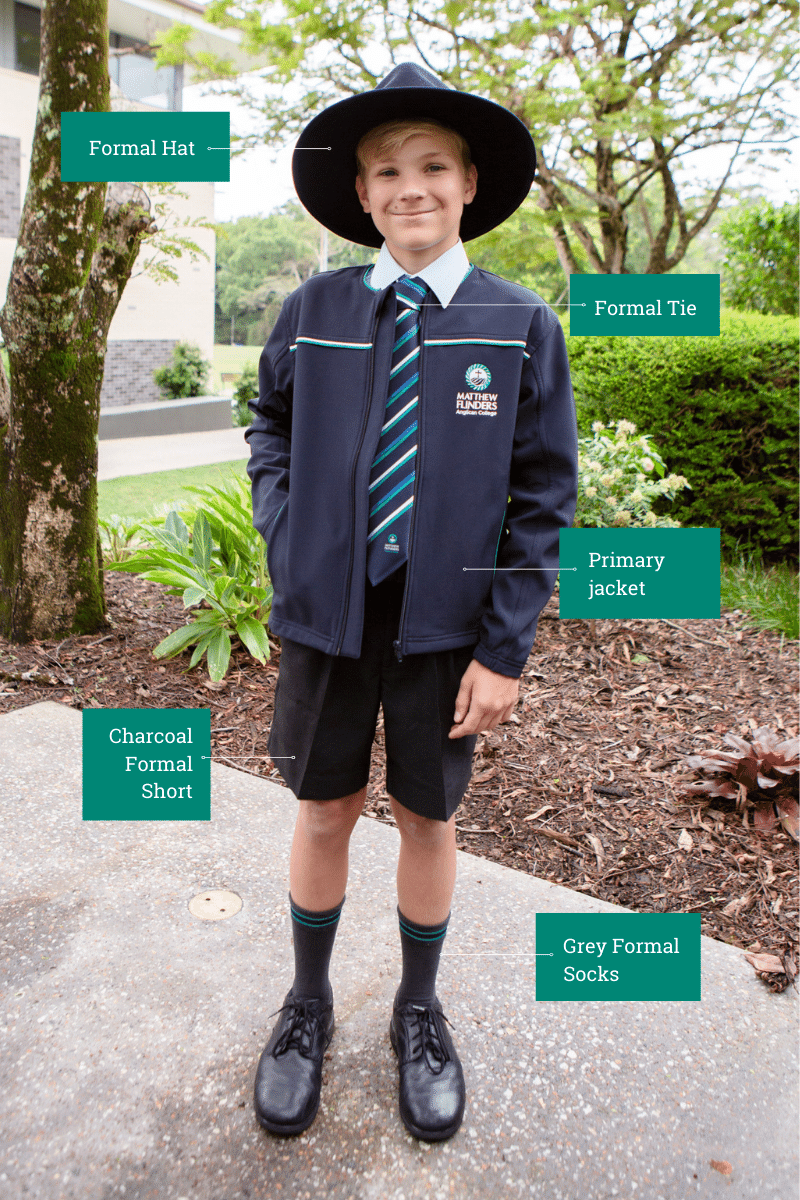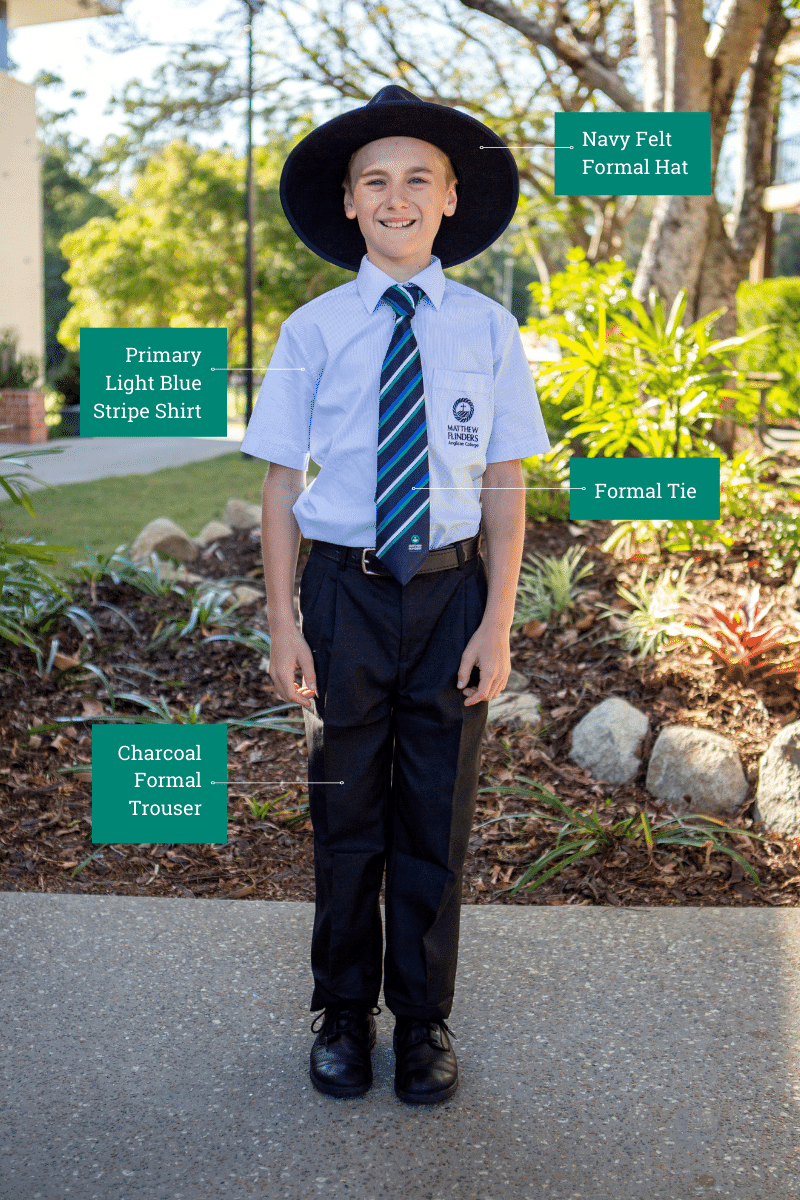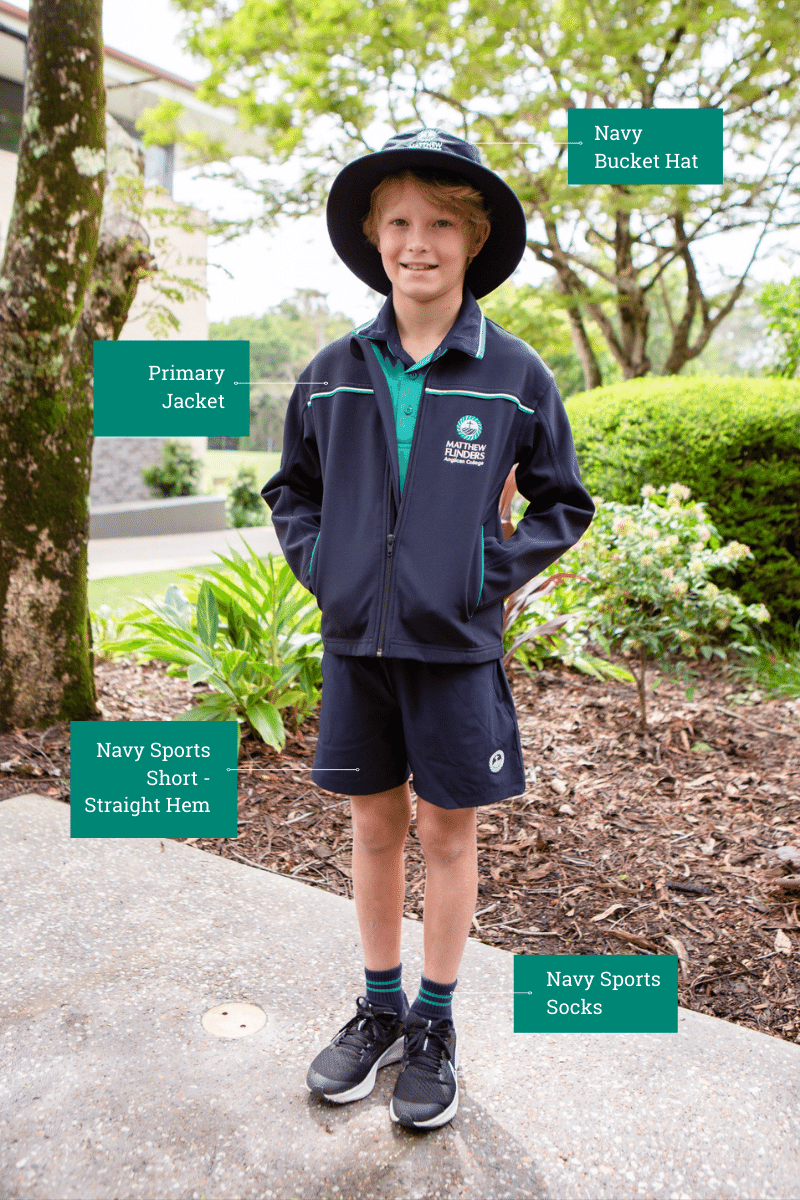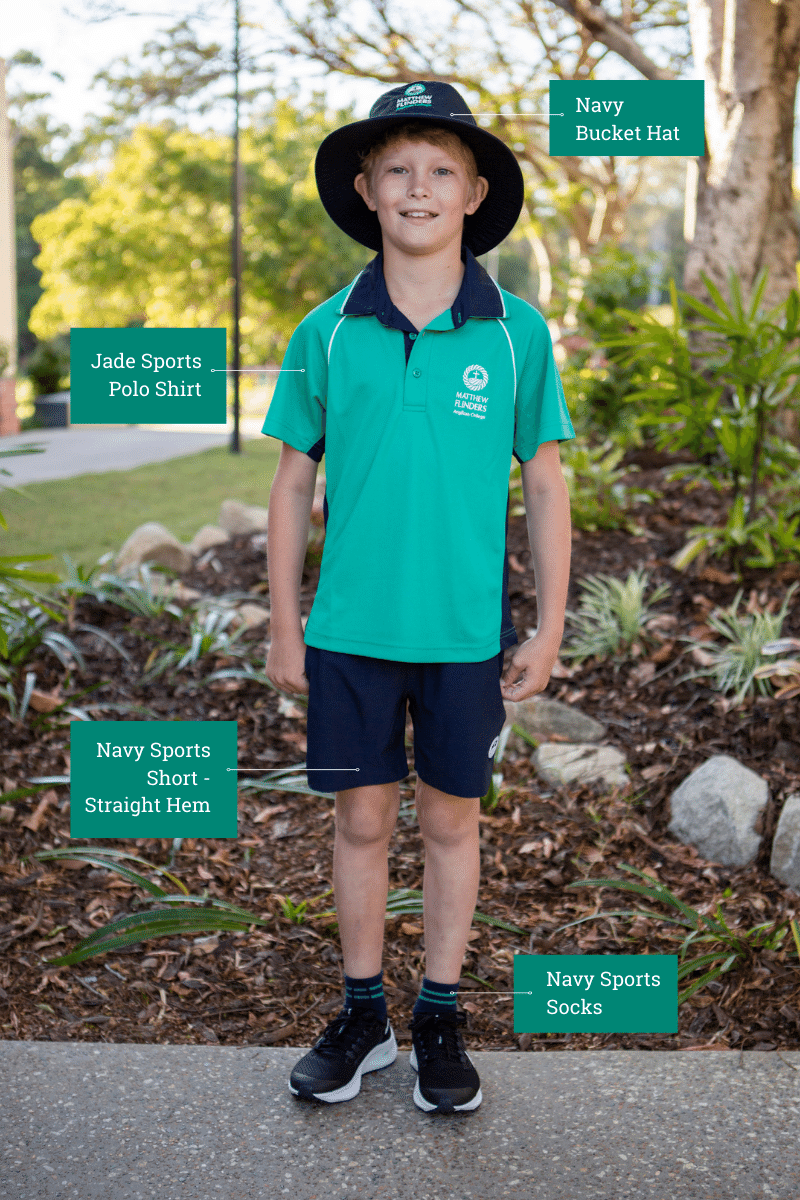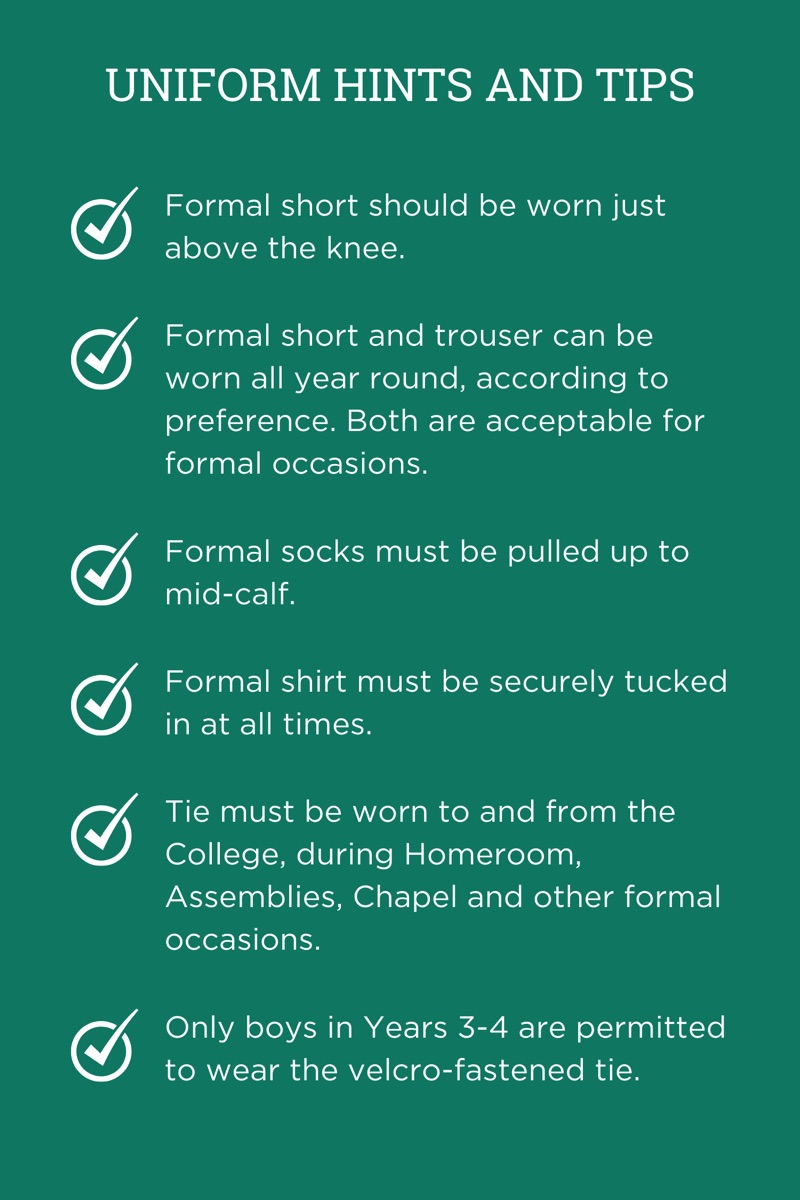 Years 7 - 12 Girls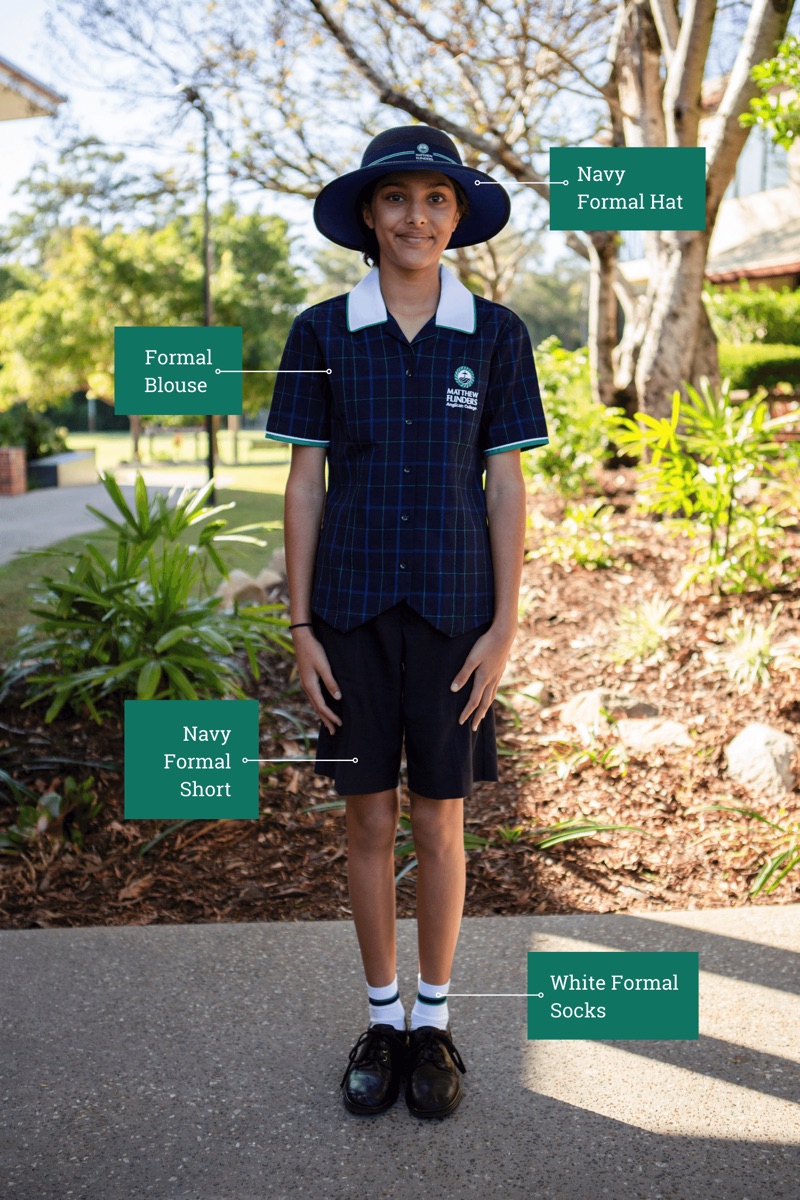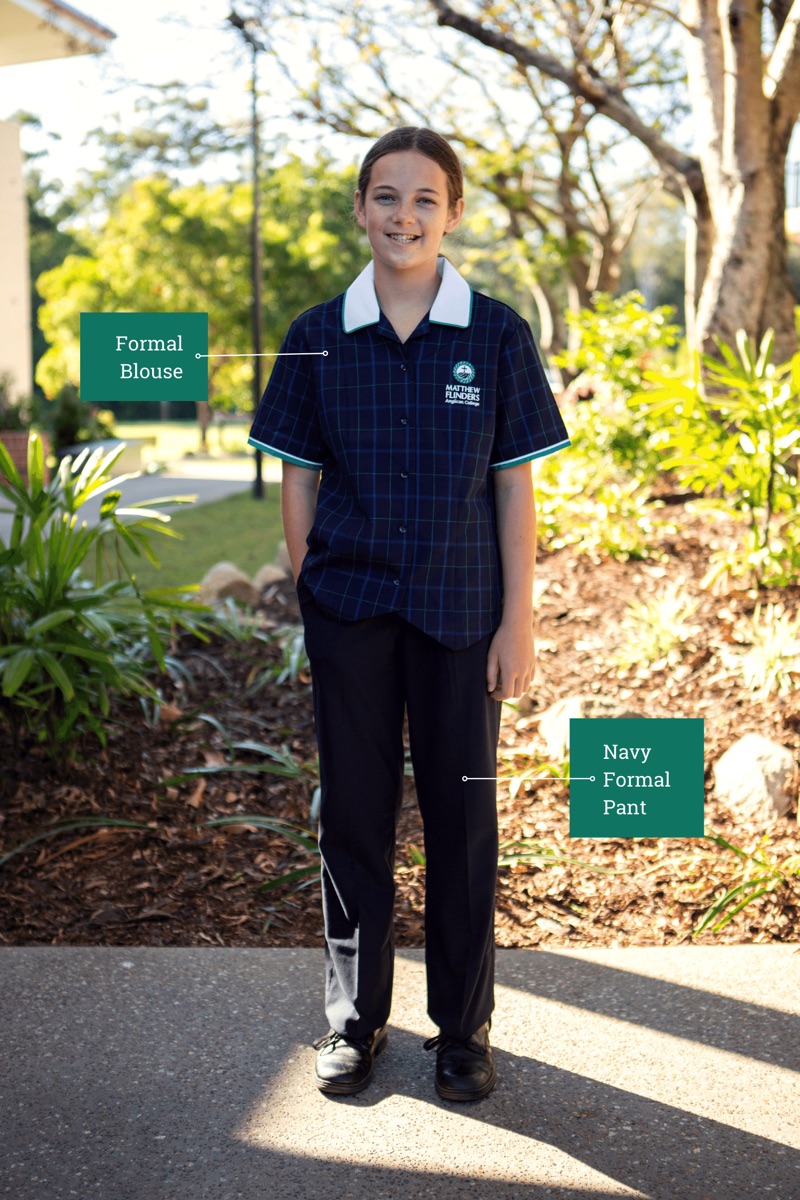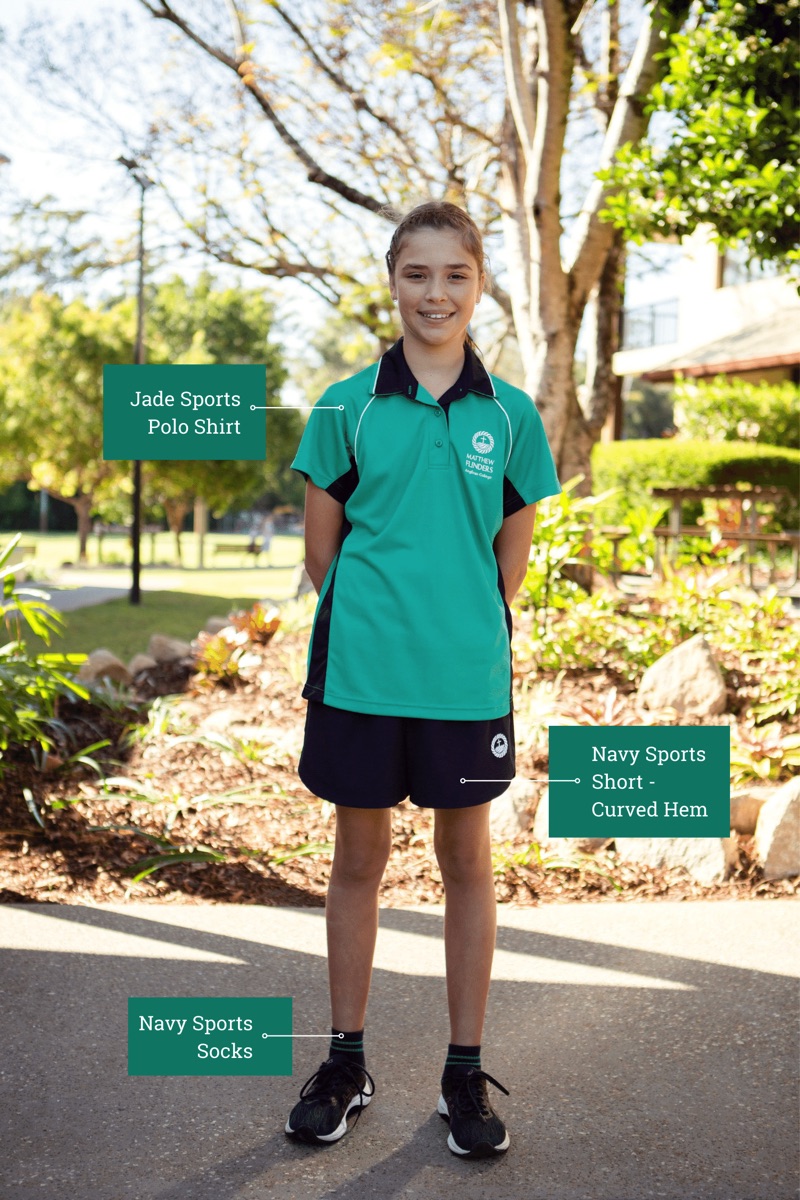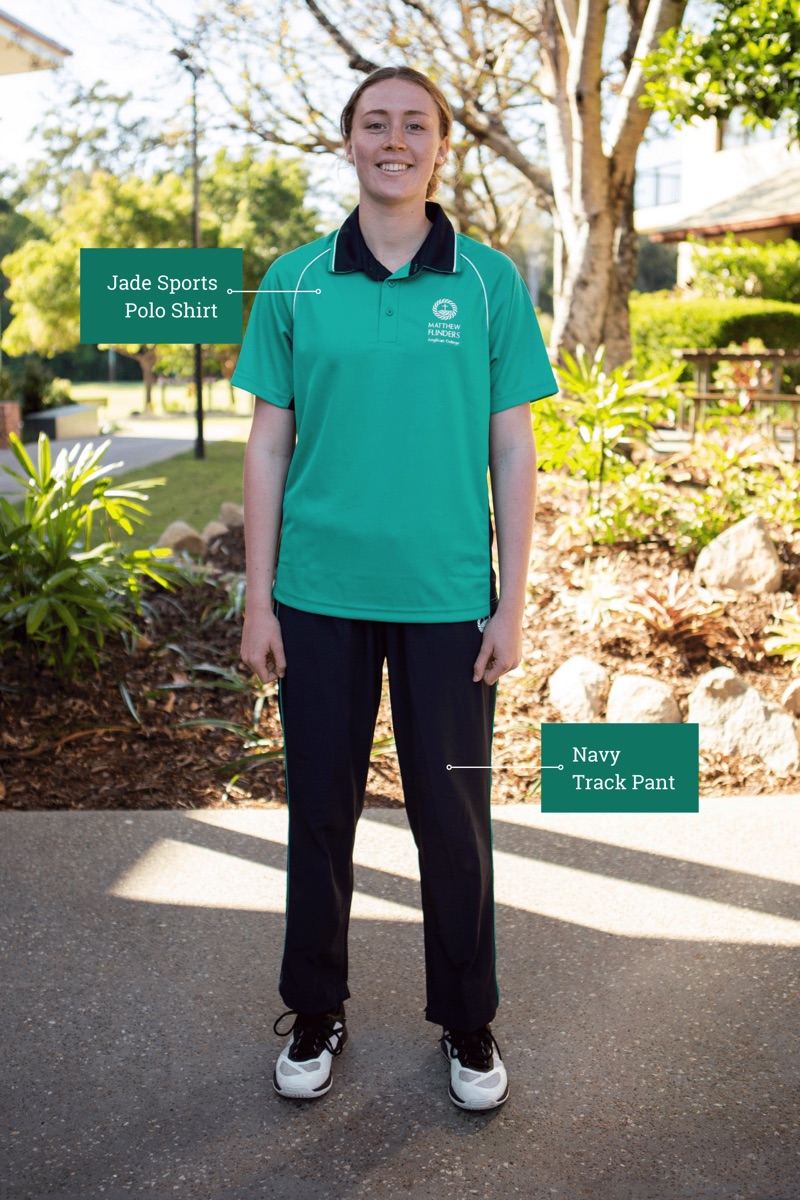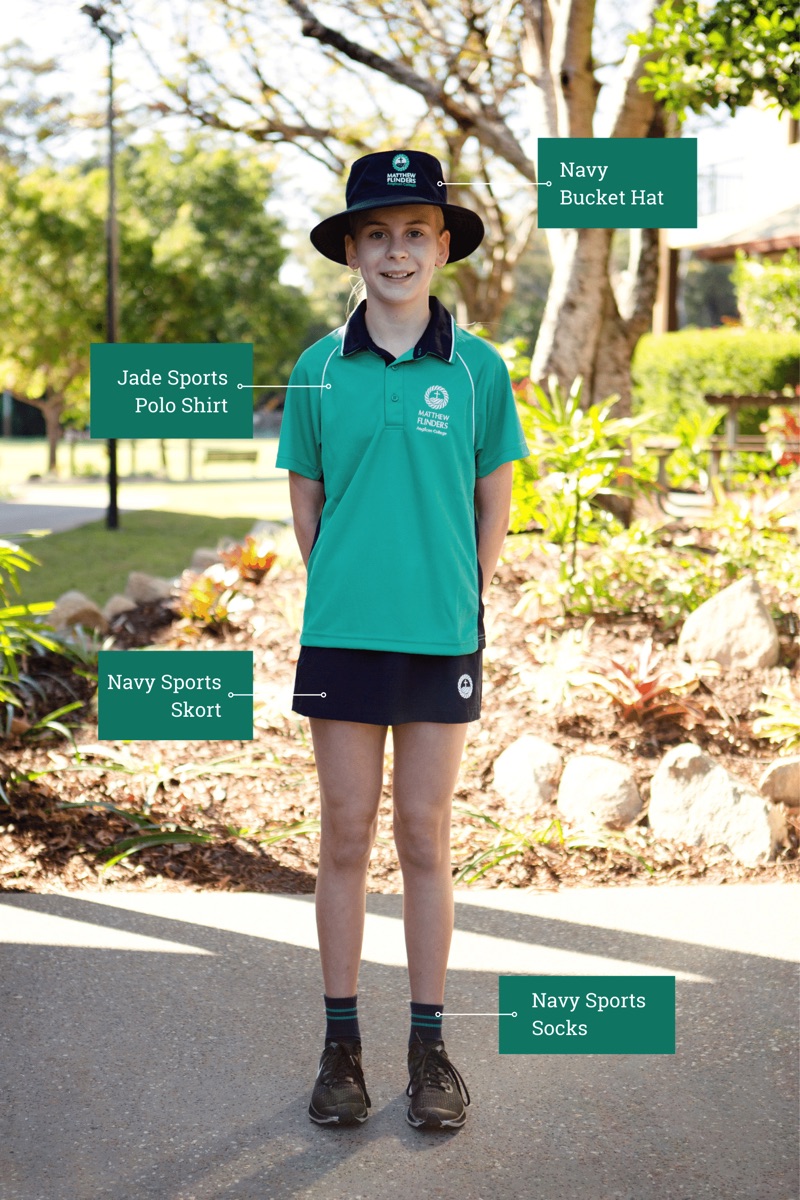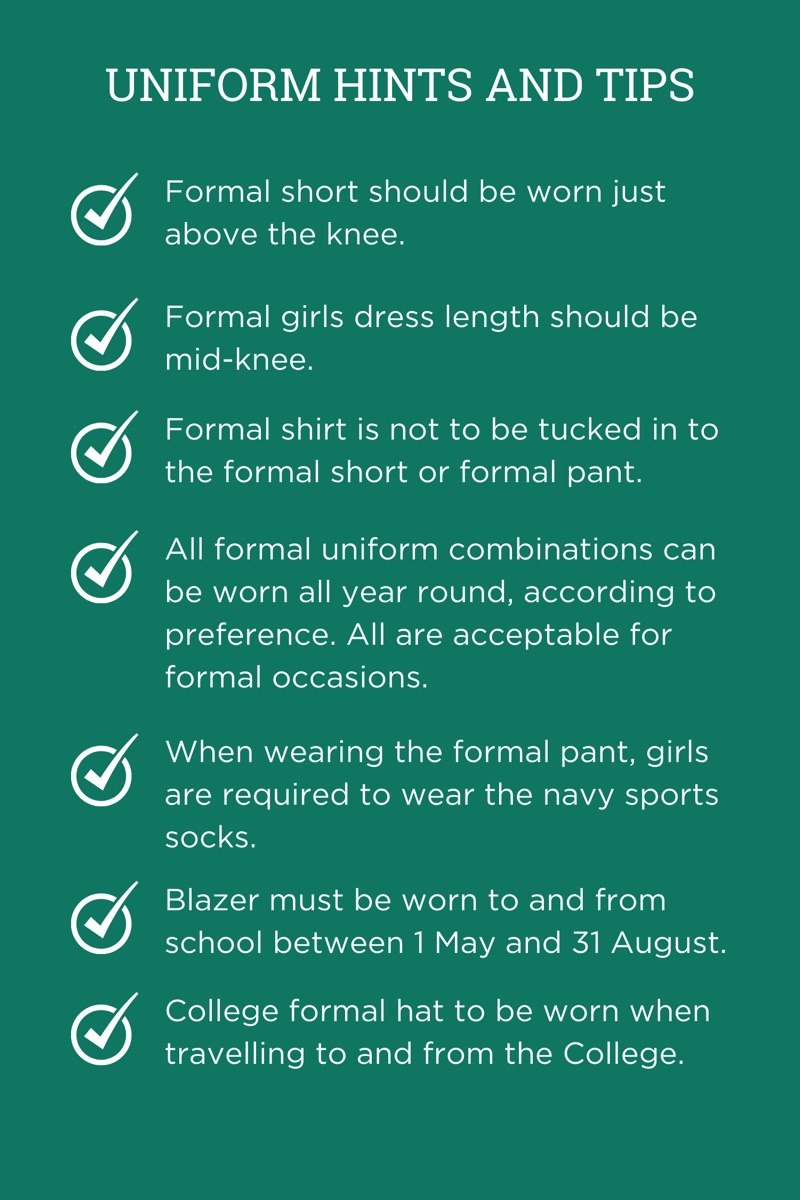 Years 7 - 12 Boys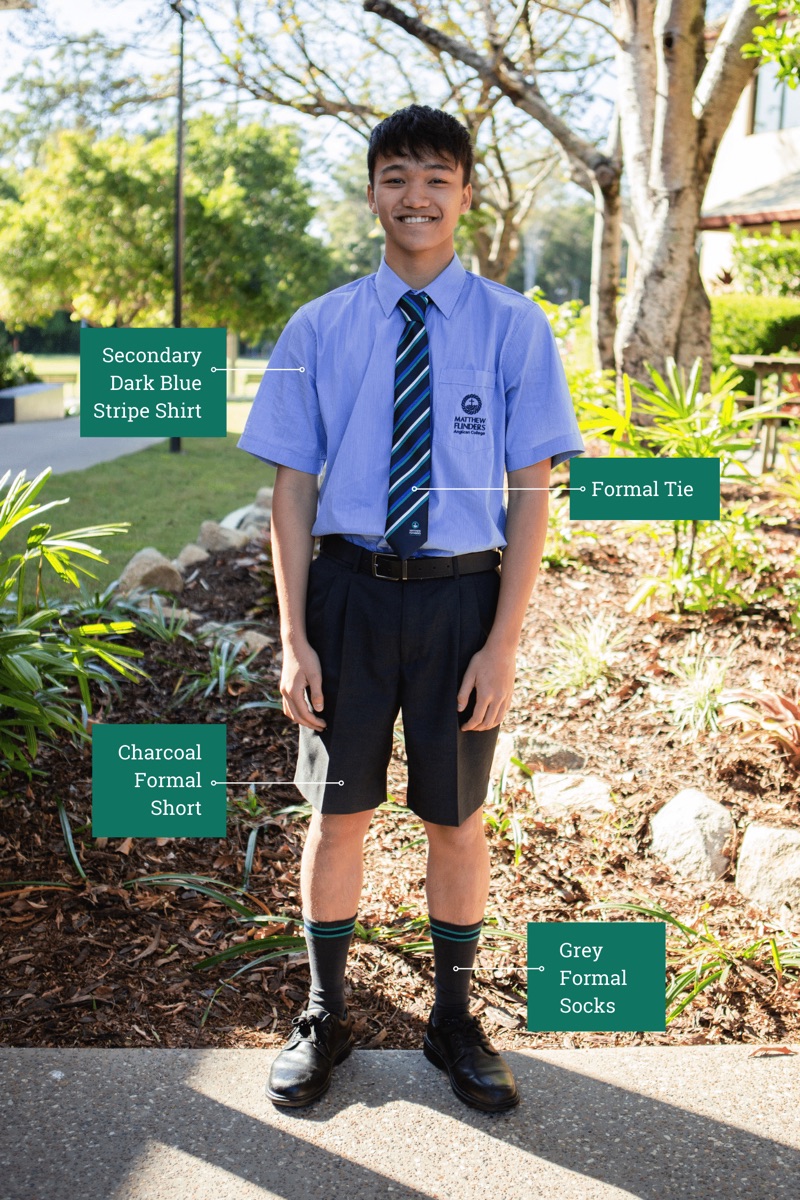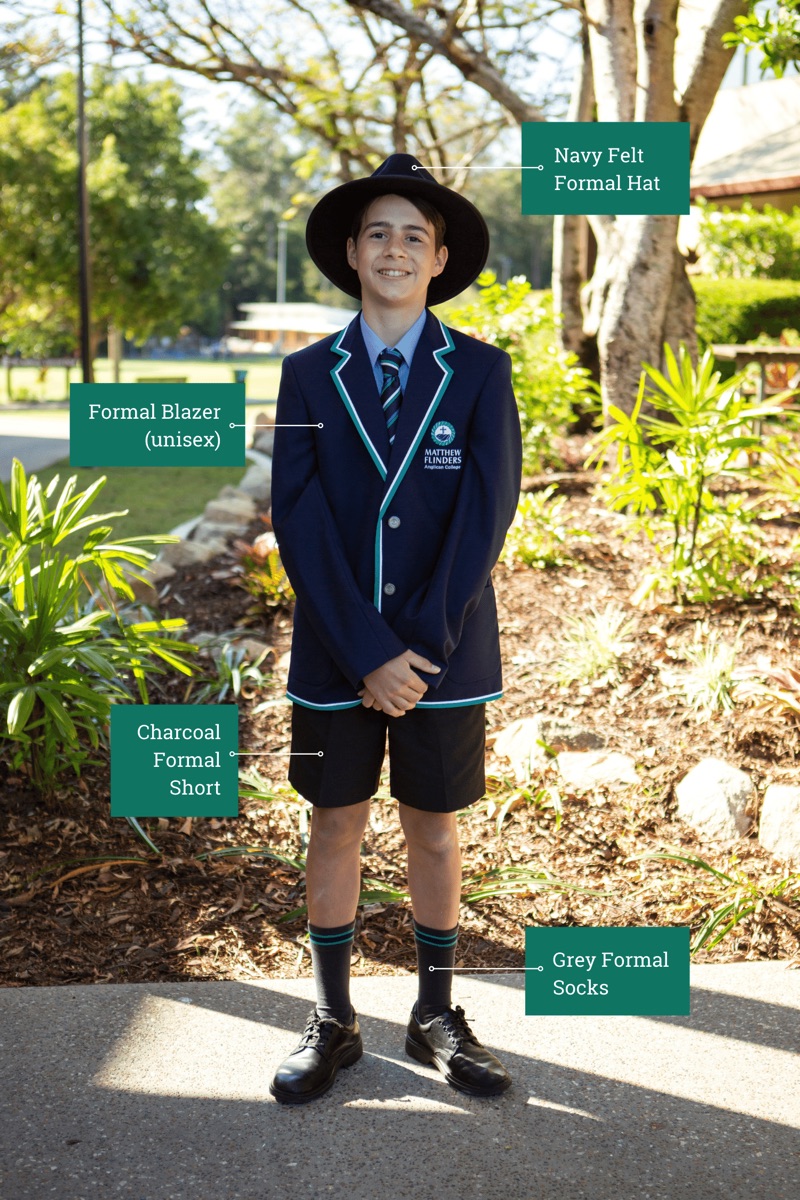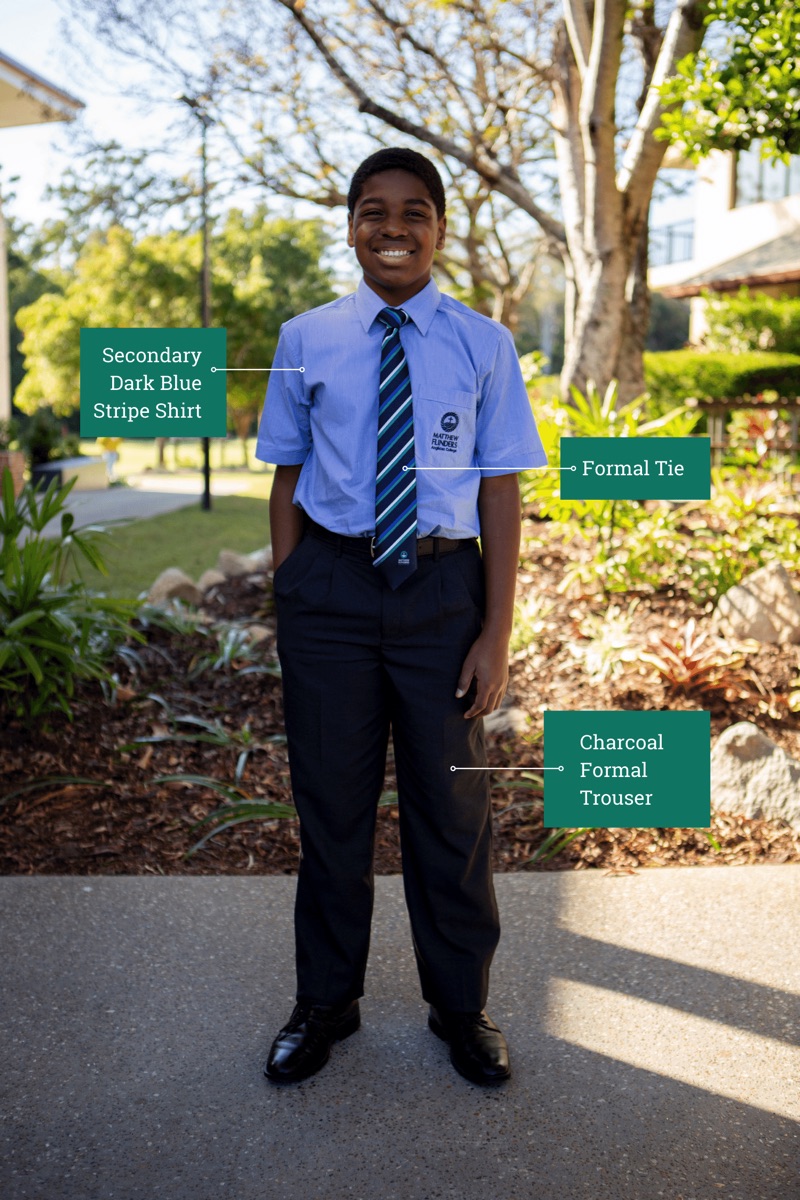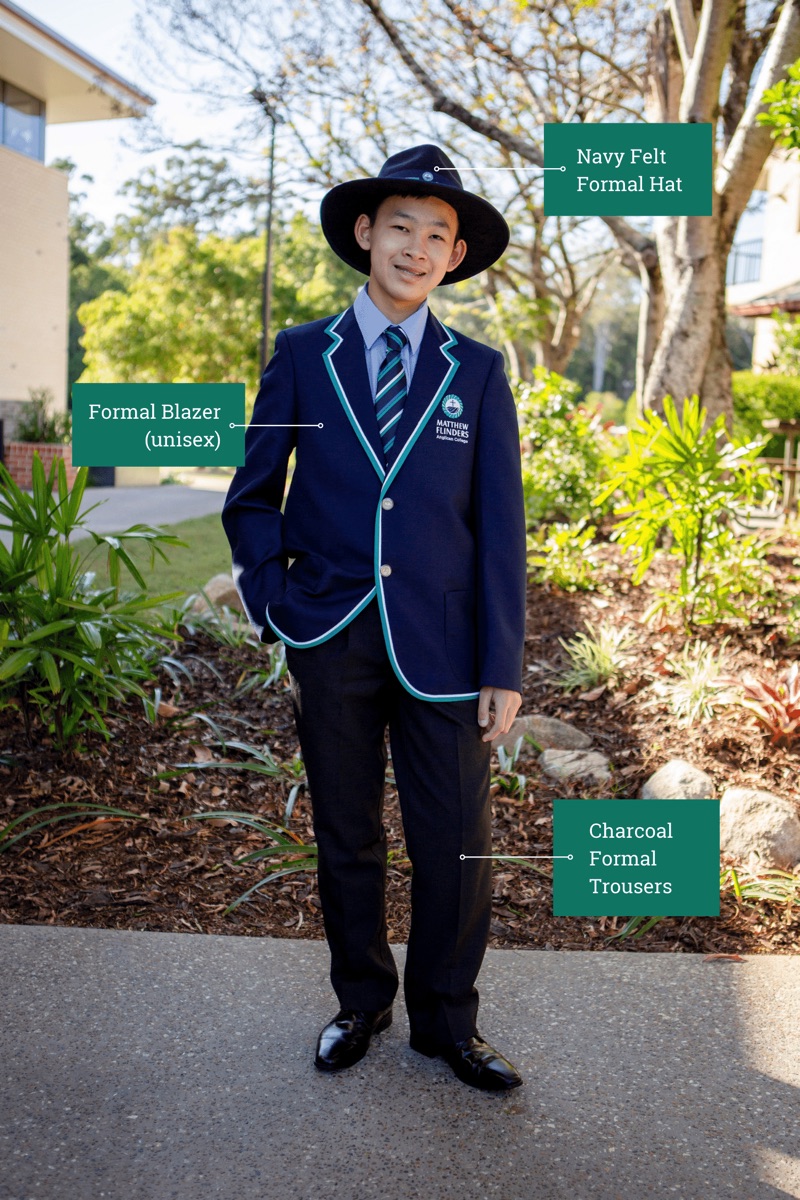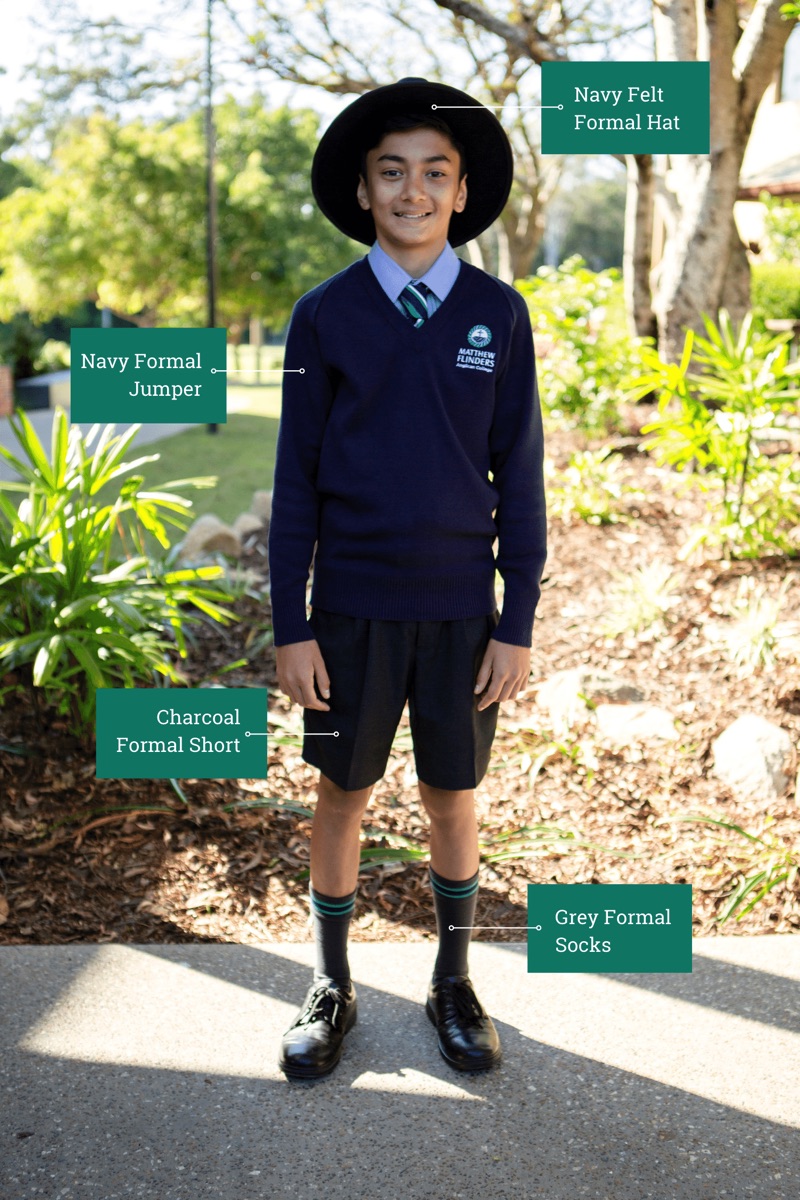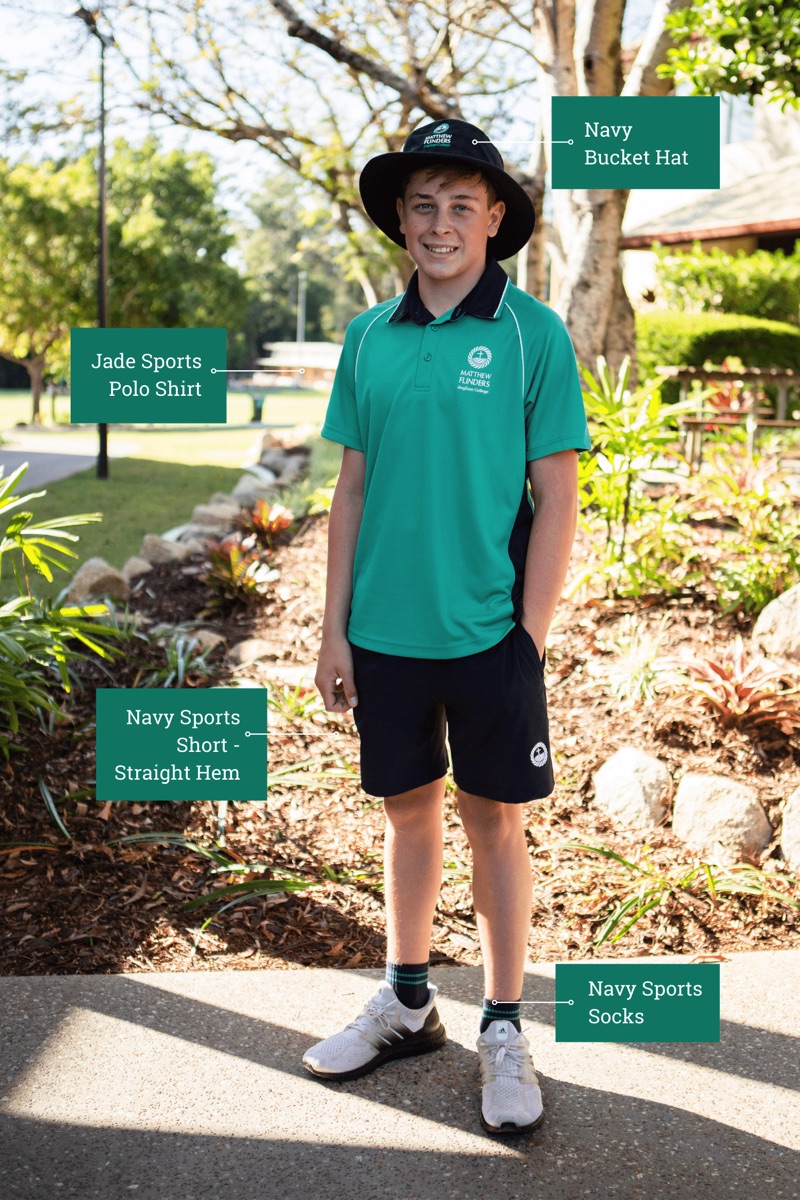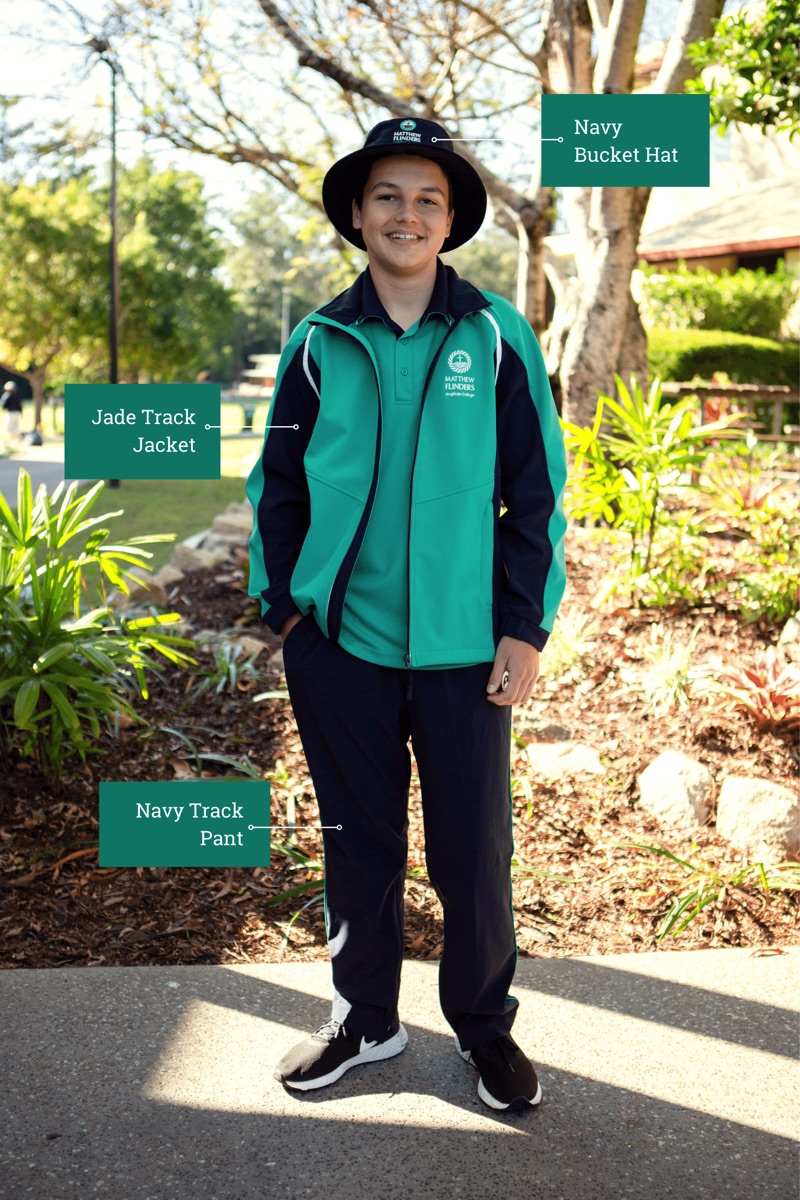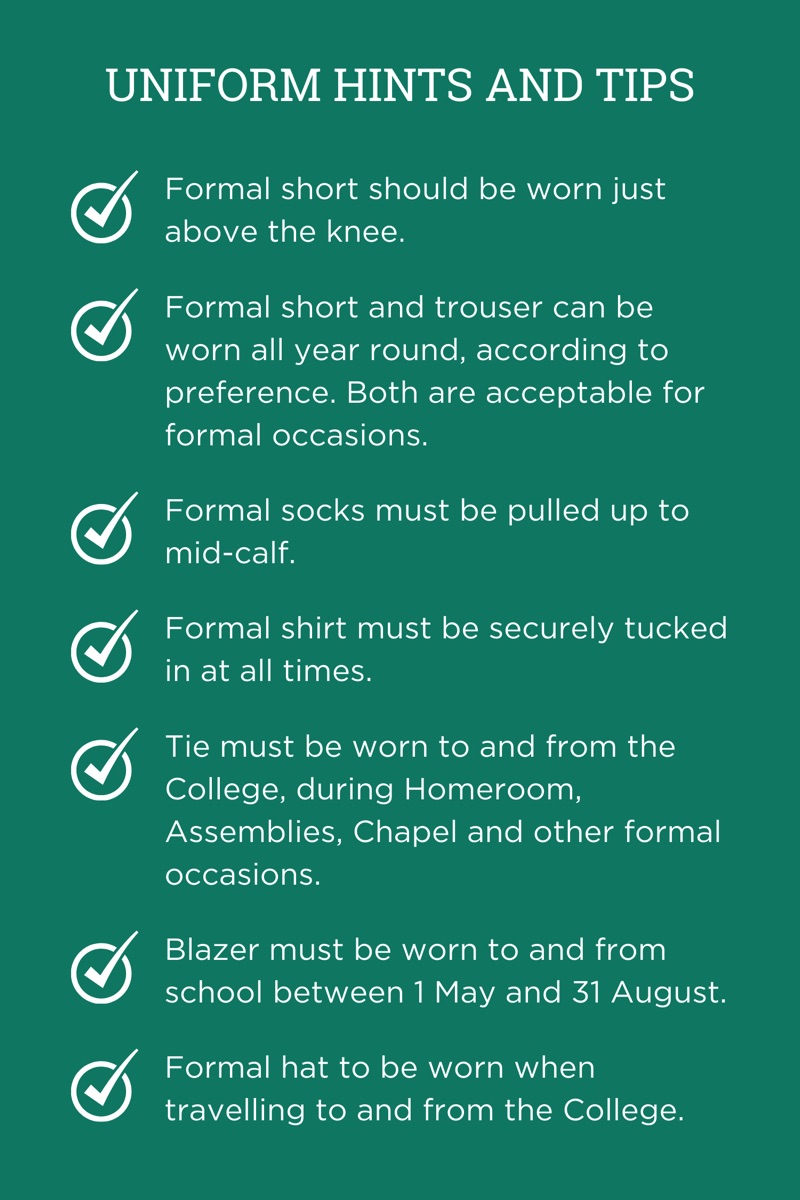 Years 3 - 12 Sports Uniform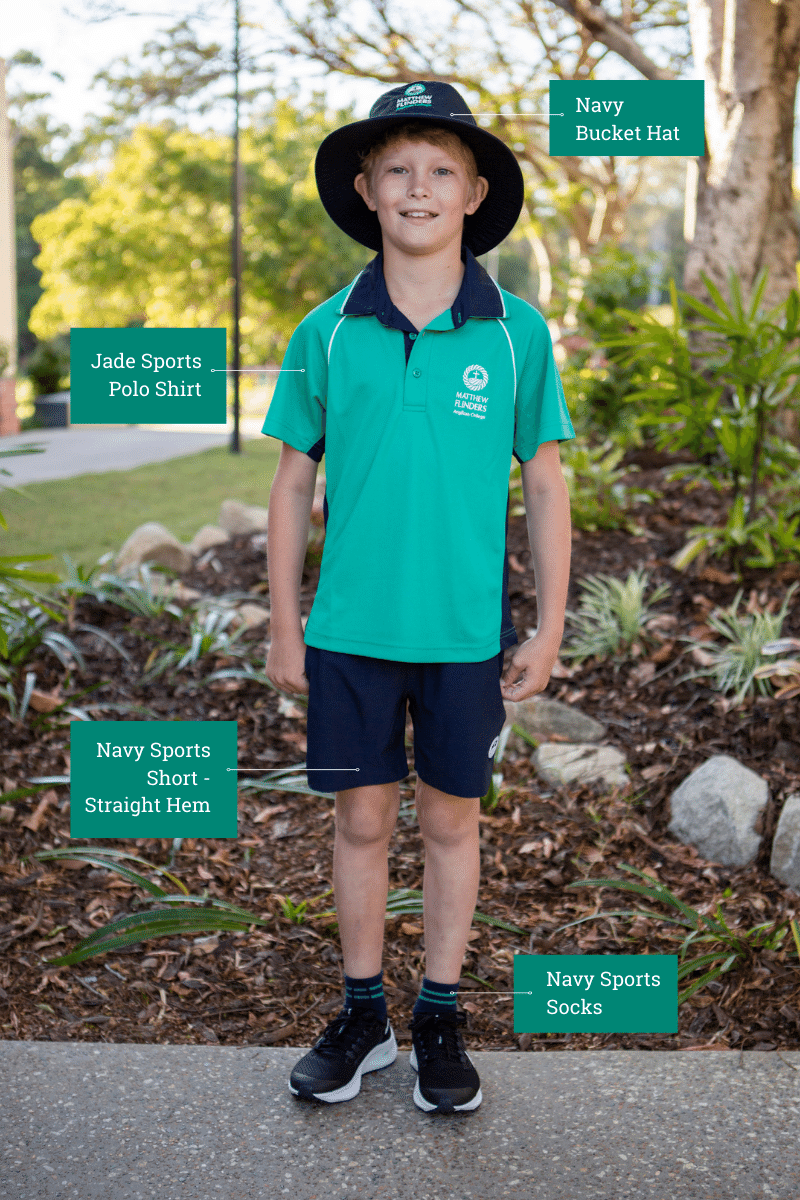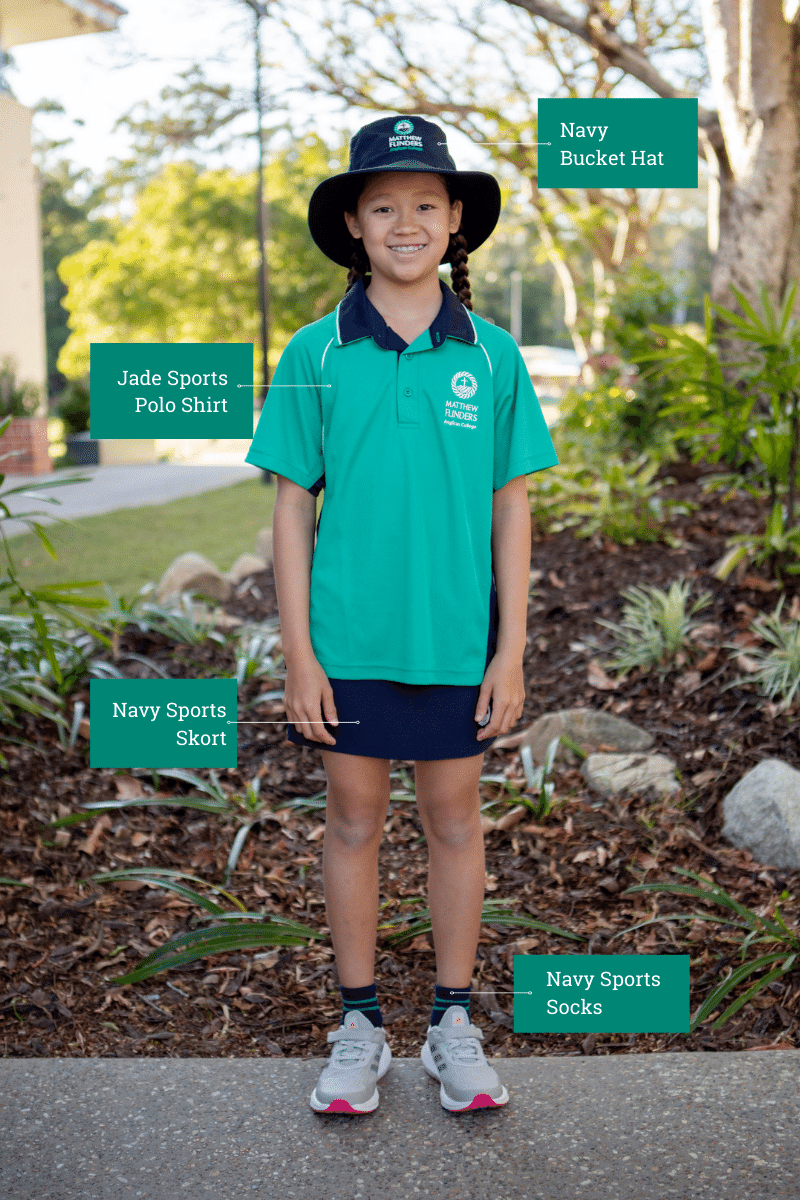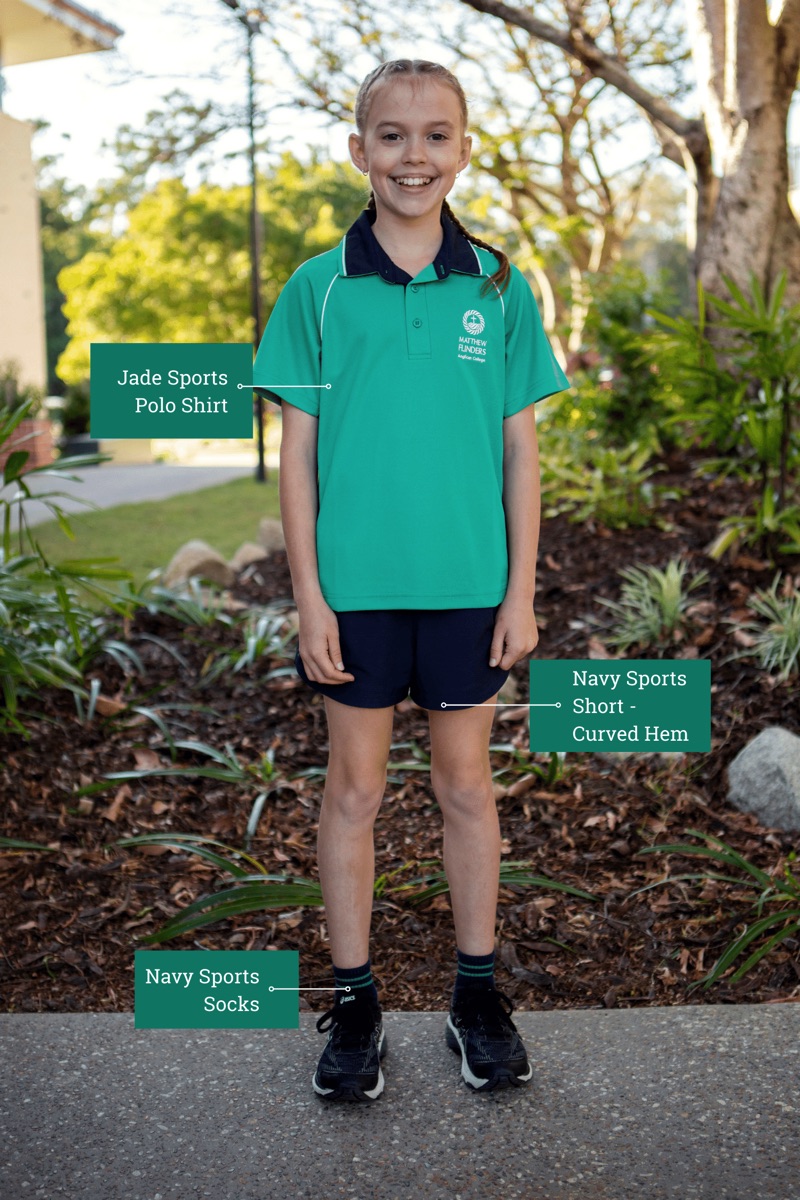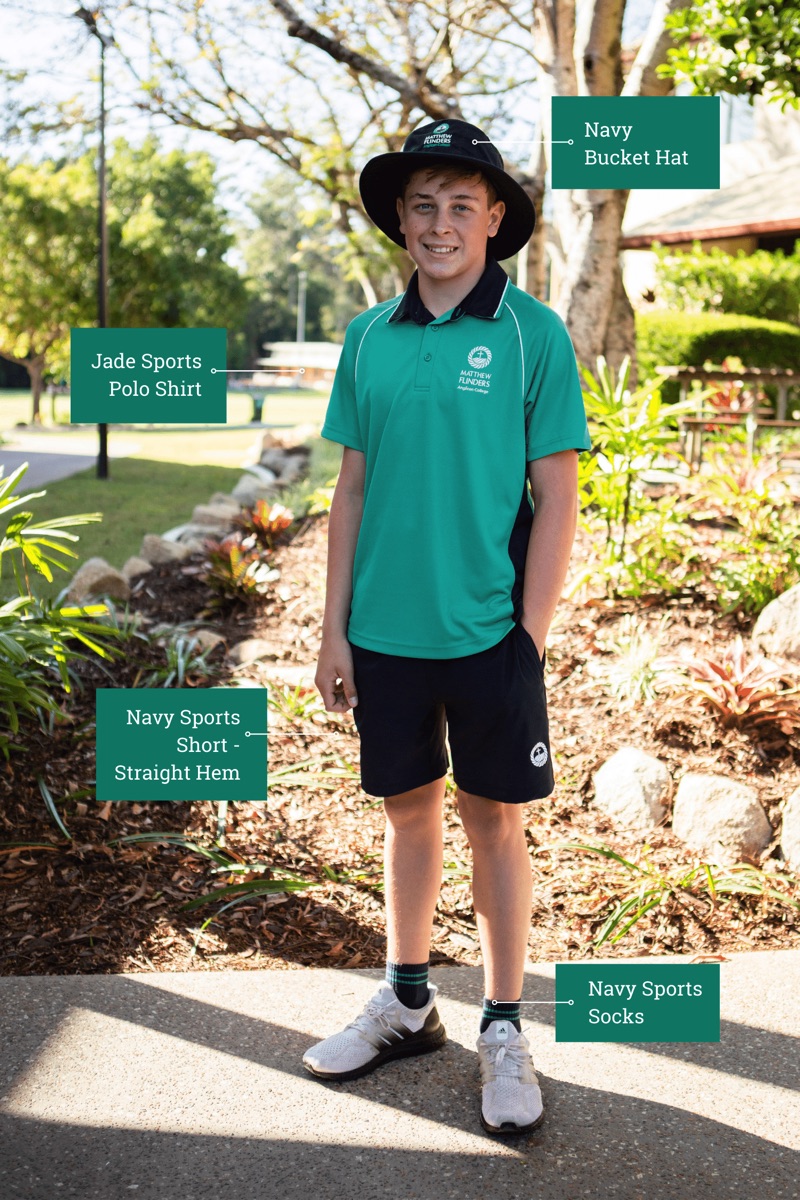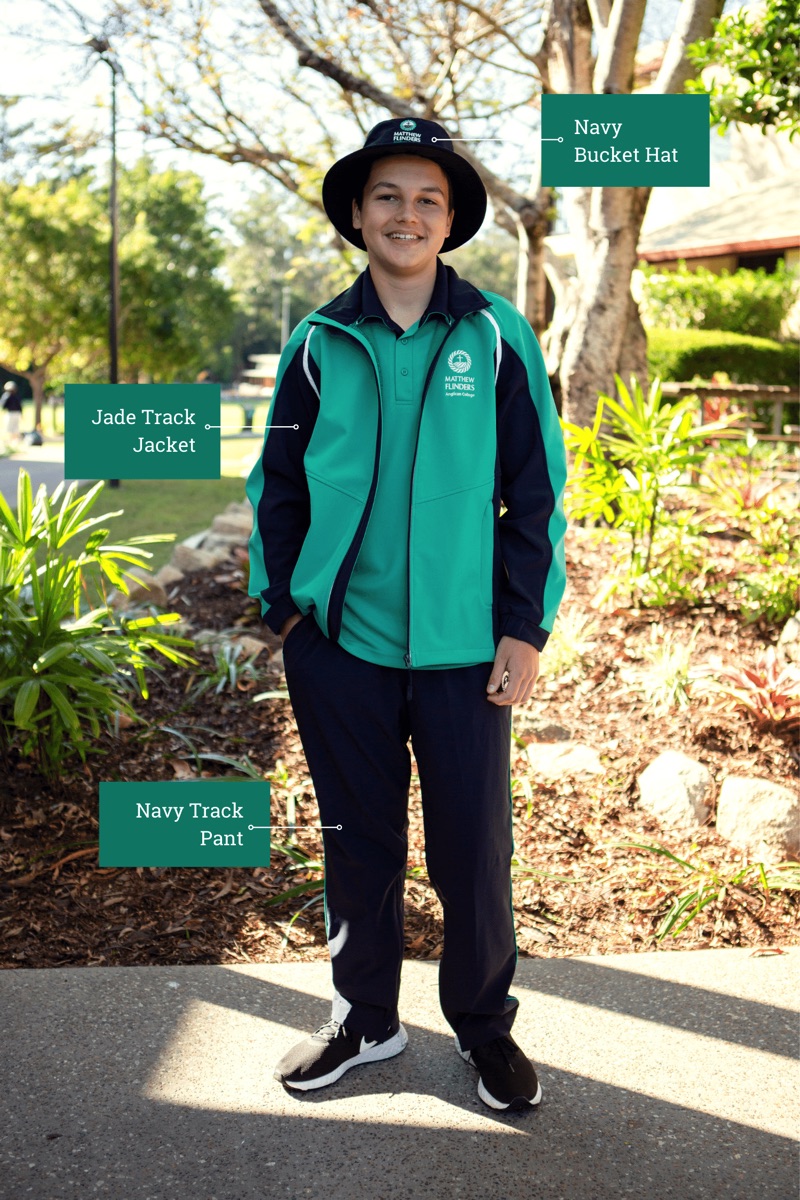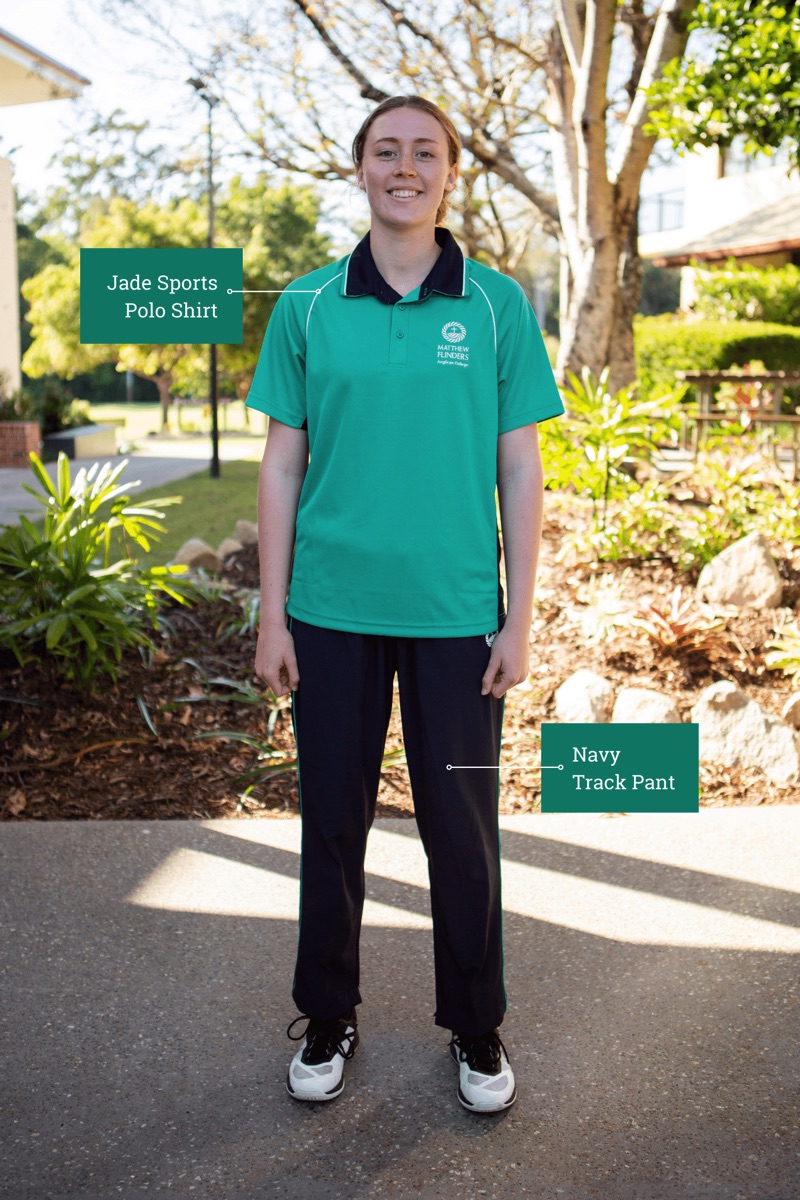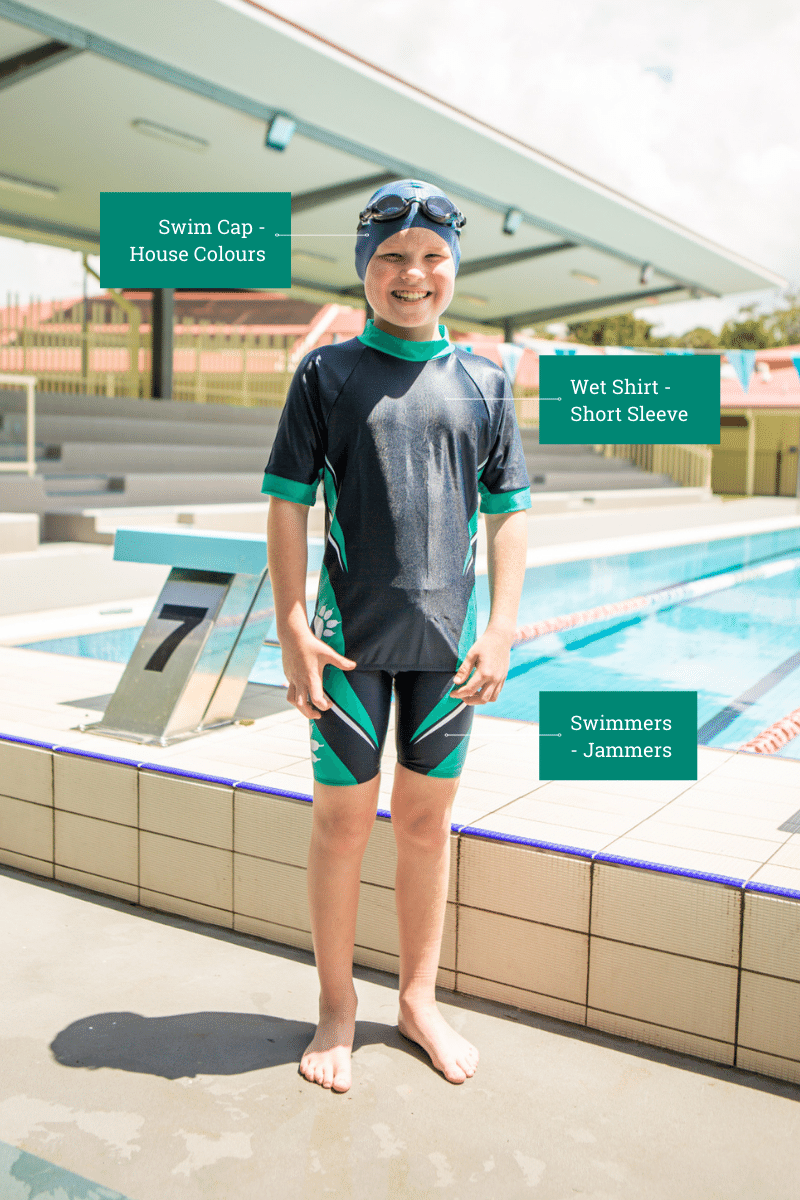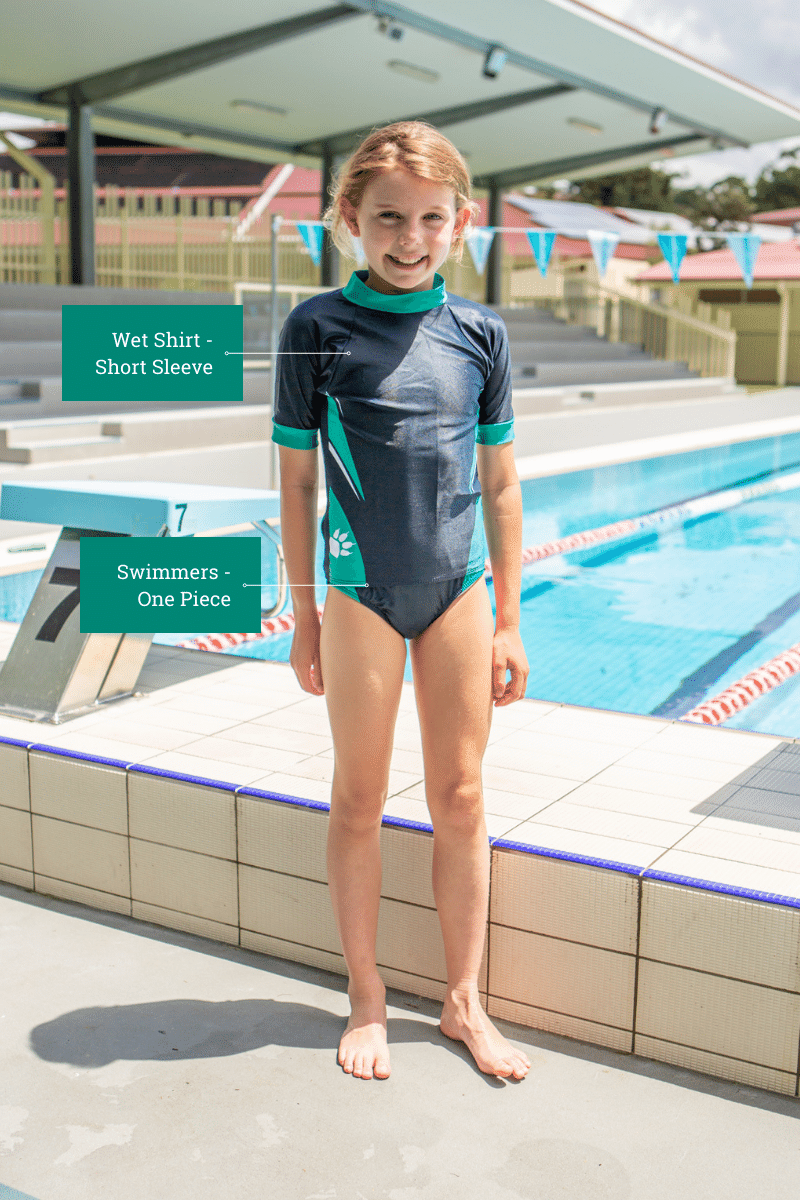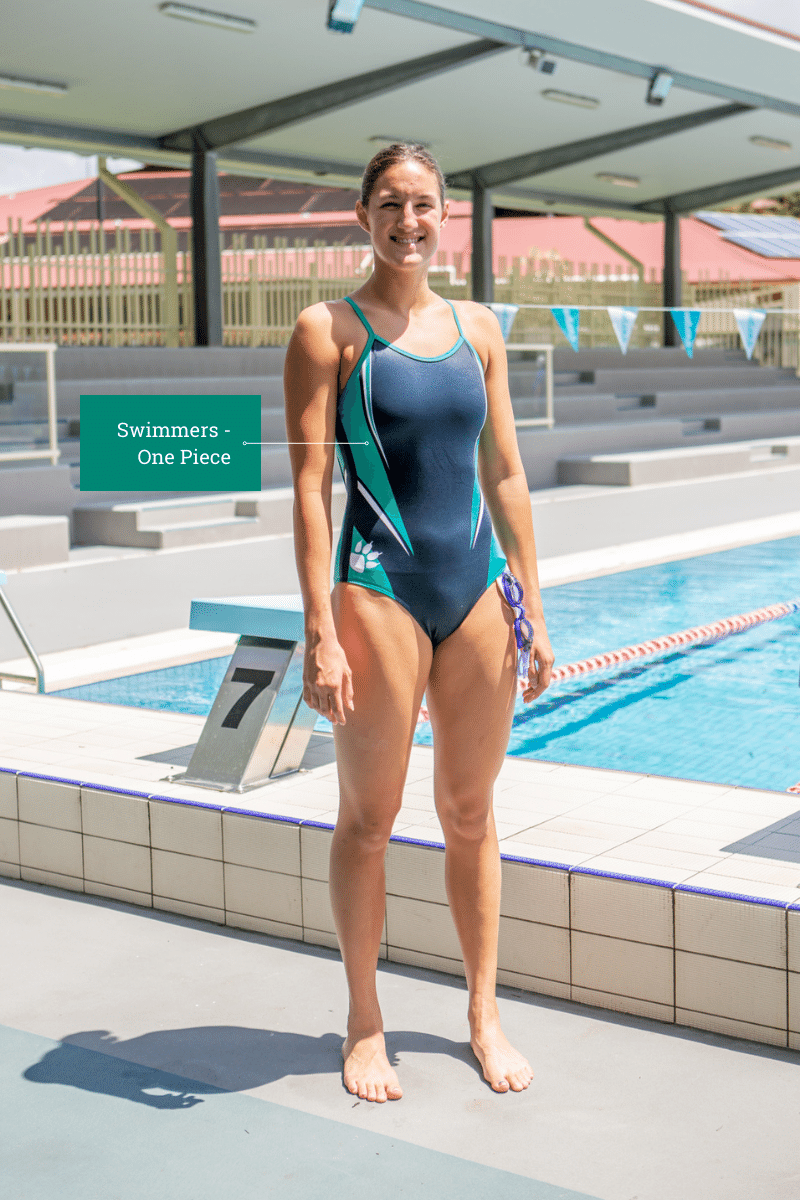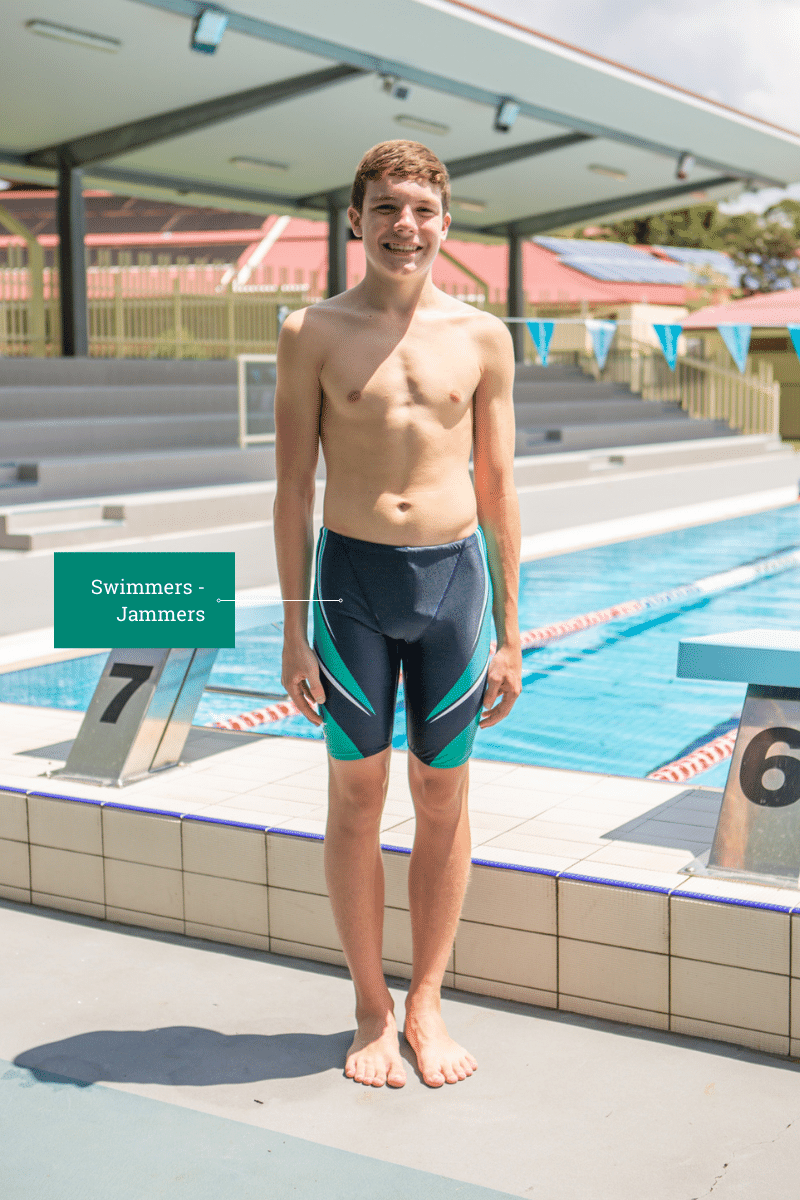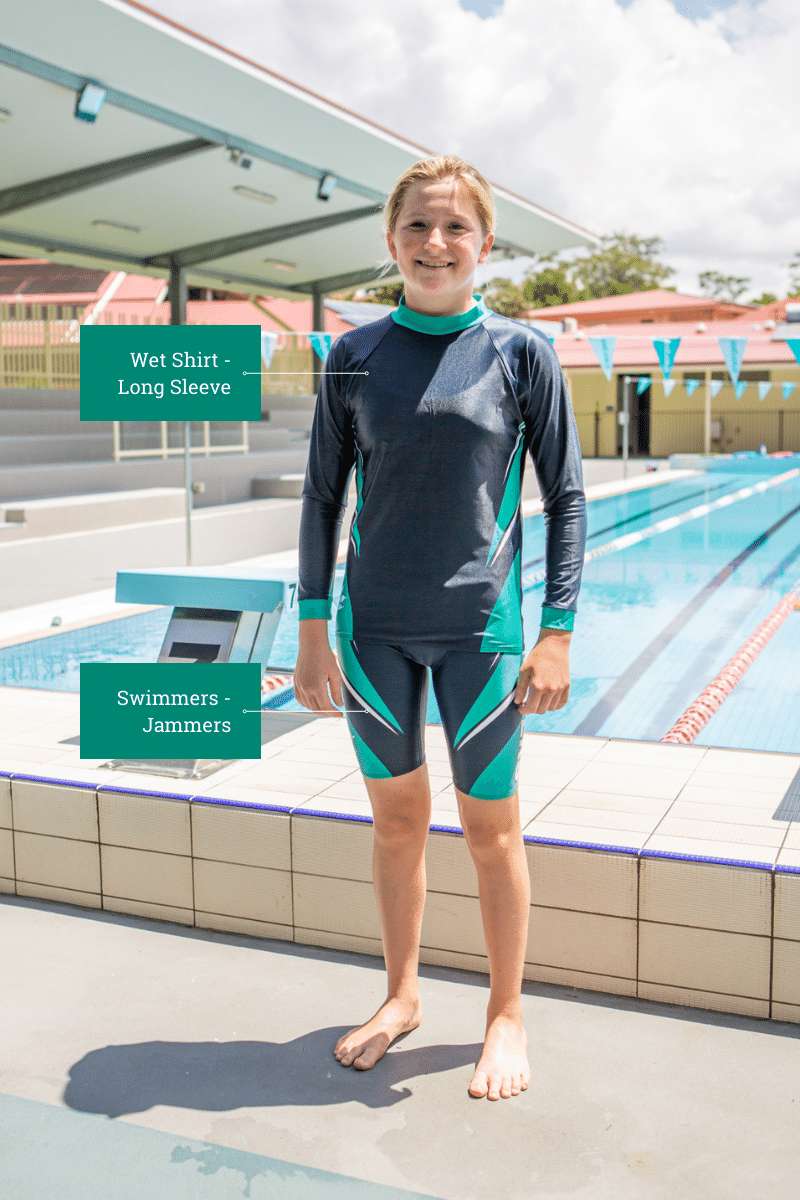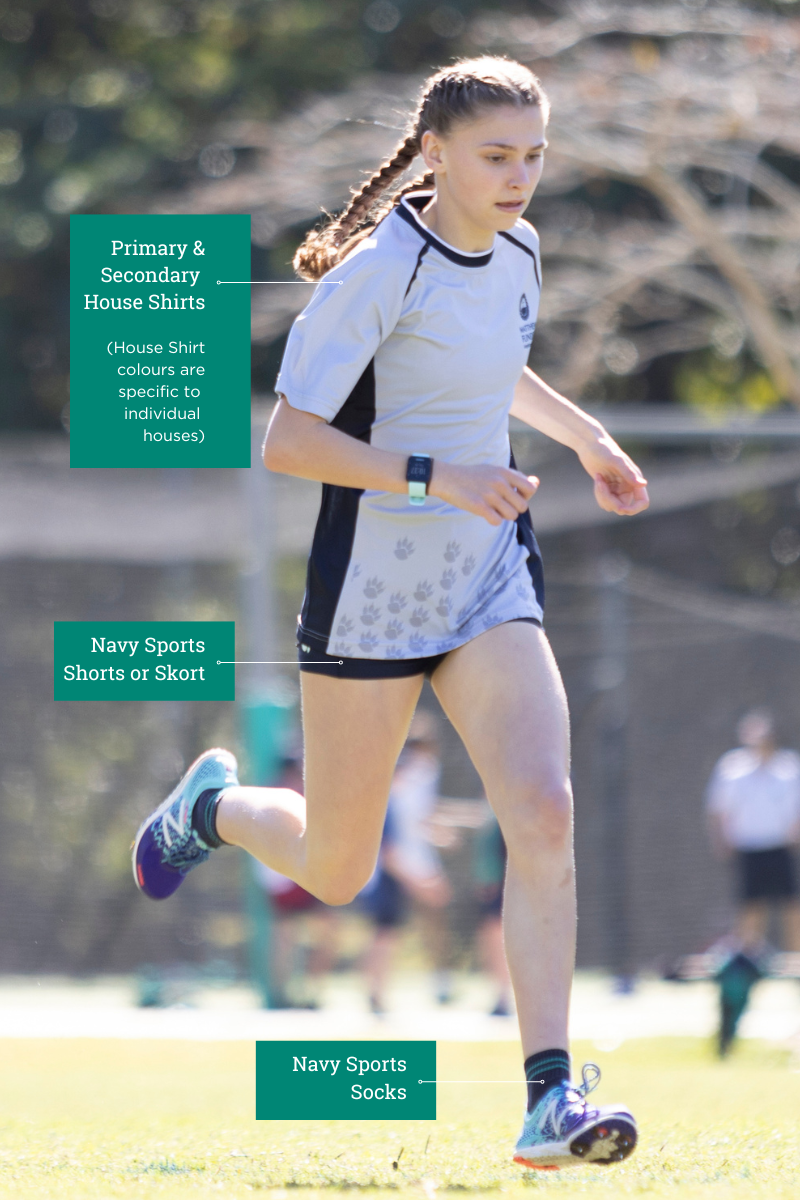 Co-curricular Uniforms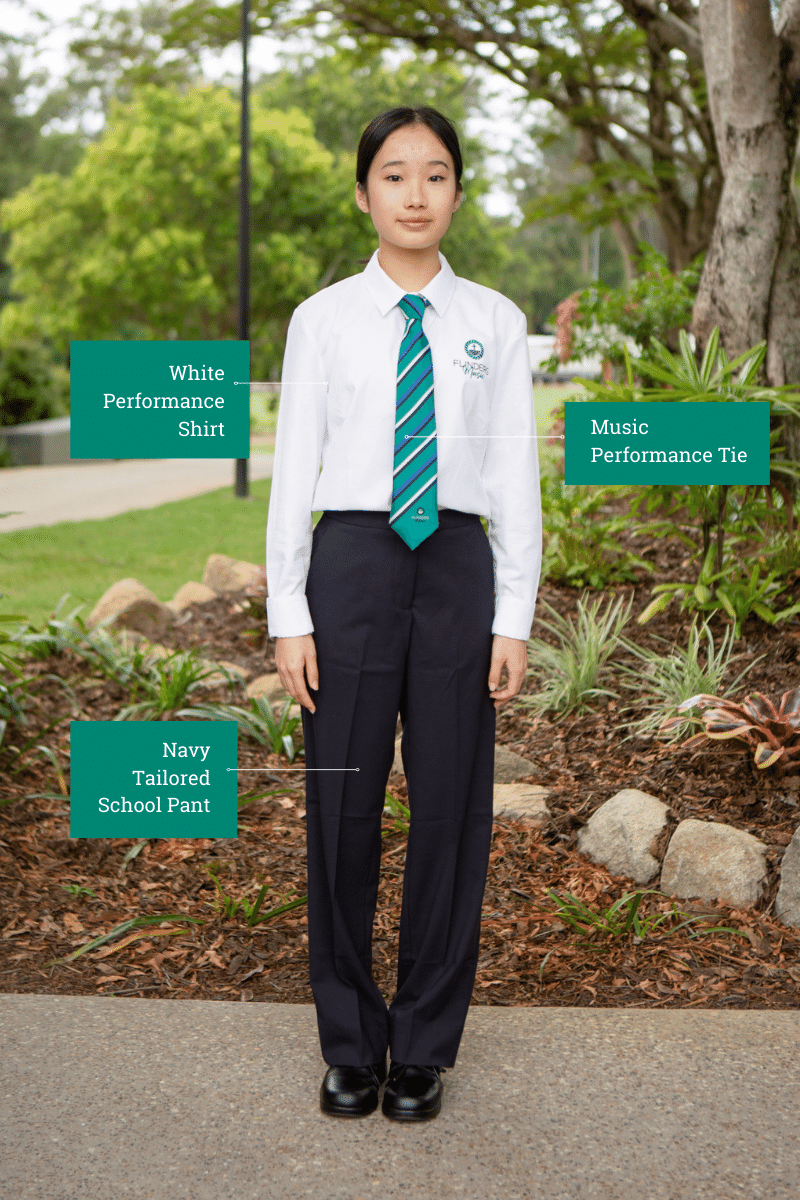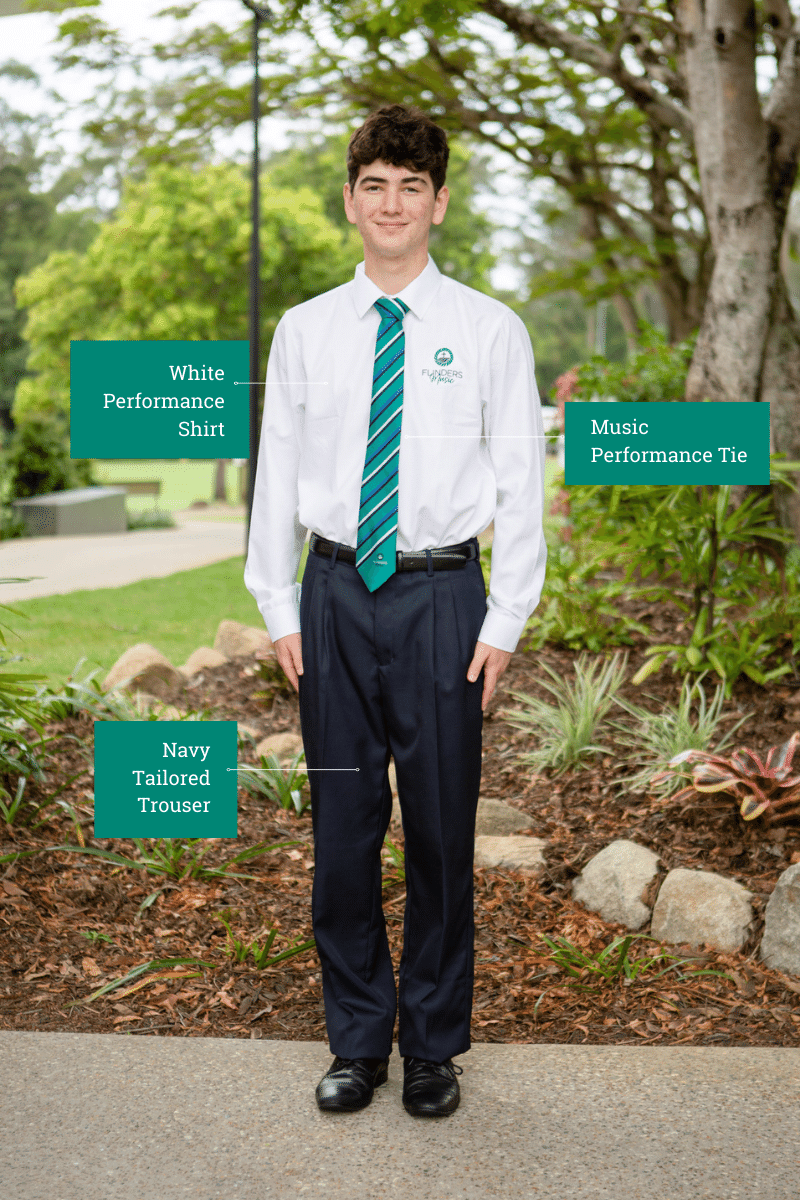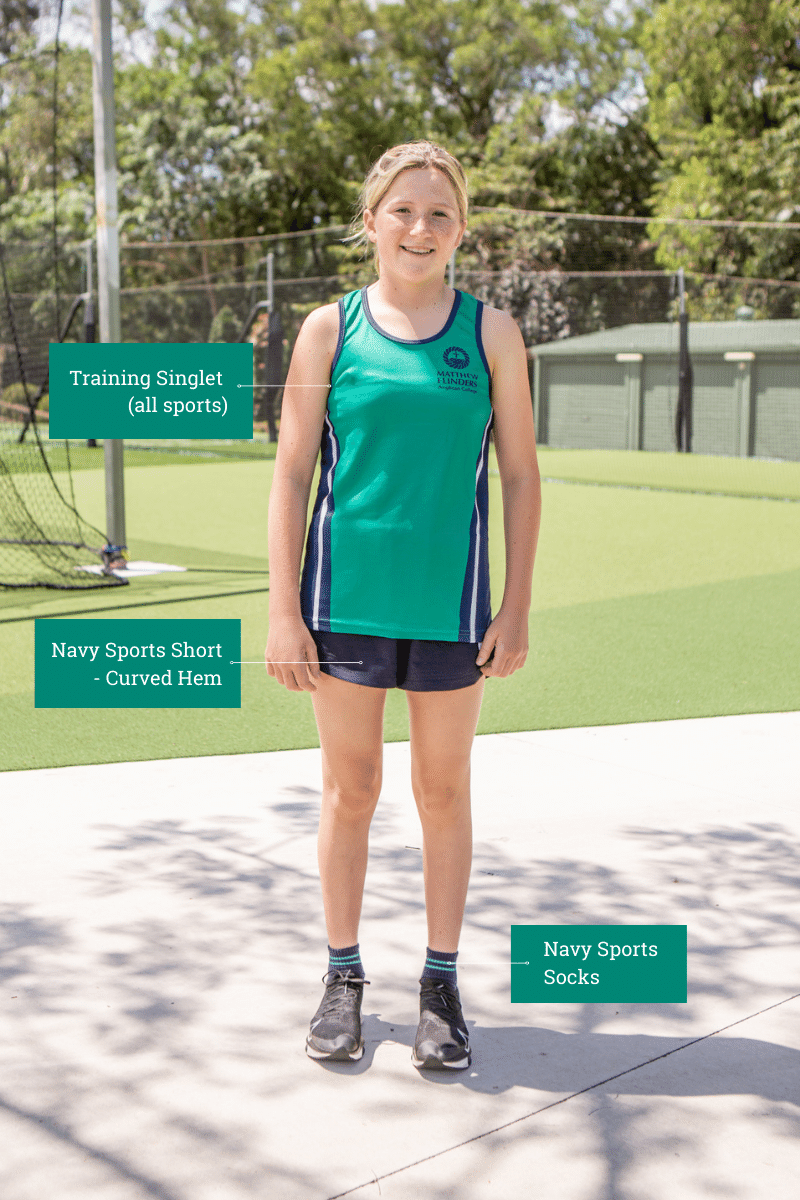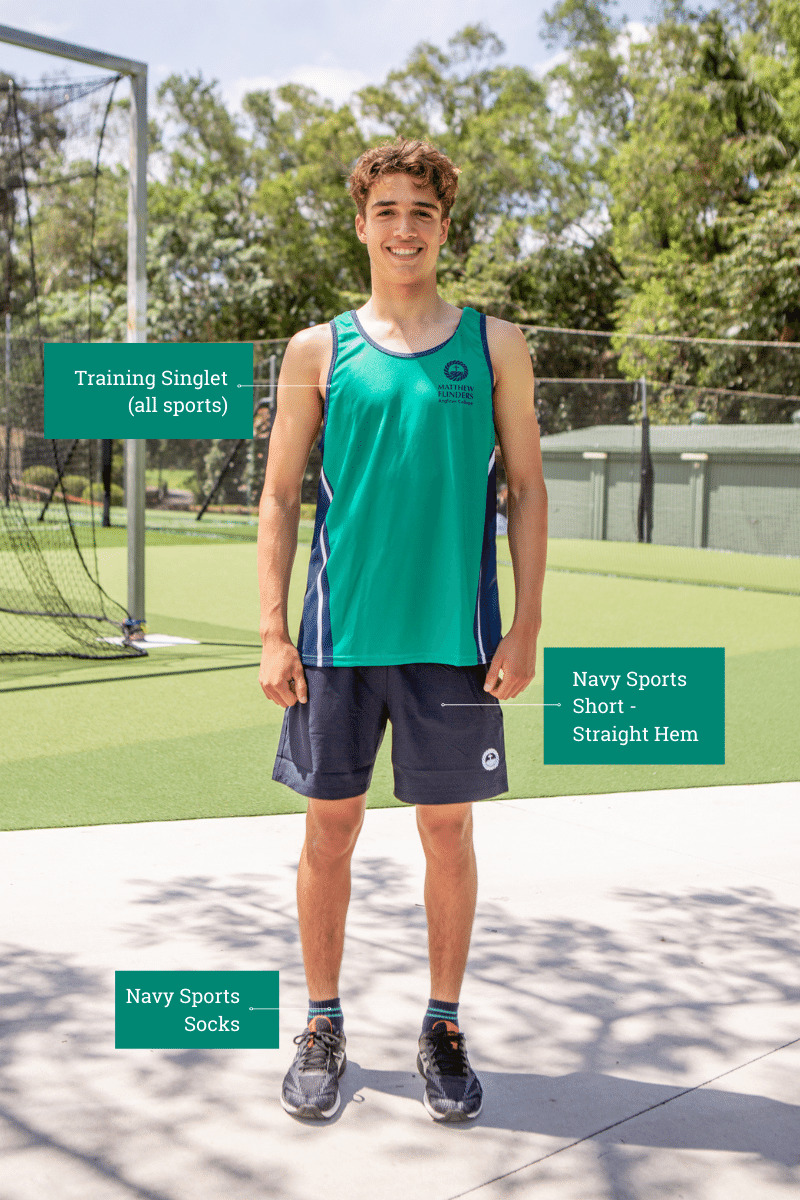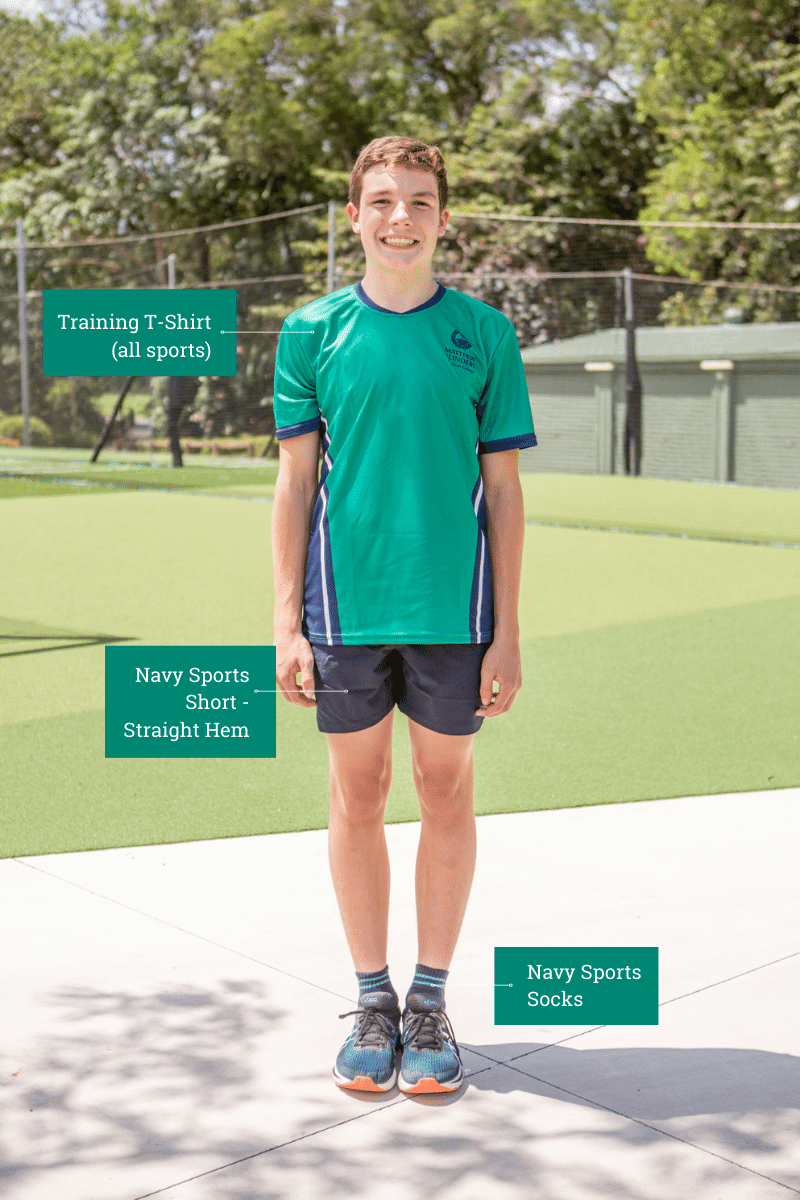 Flinders Shop Opening Hours
Term Time Only
| | |
| --- | --- |
| Monday | 8:00am - 3:30pm |
| Tuesday | 8:00am - 3:30pm |
| Wednesday | 8:00am - 3:30pm |
| Thursday | 8:00am - 3:30pm |
| Friday | 8:00am - 3:30pm |
Highlights of the Flinders Uniform
Contemporary Look
Flinders marks the traditional College colour palette of navy, jade and white, with an exciting new royal blue added to allow for a more contemporary design.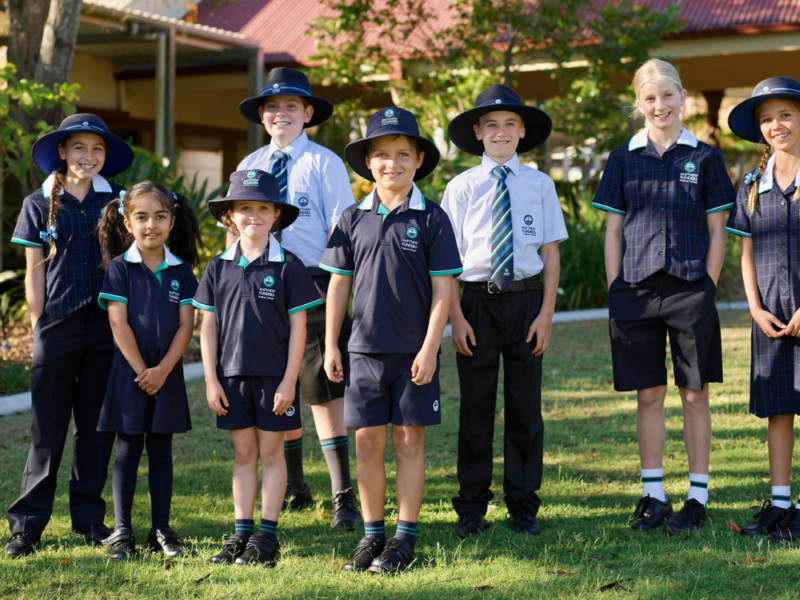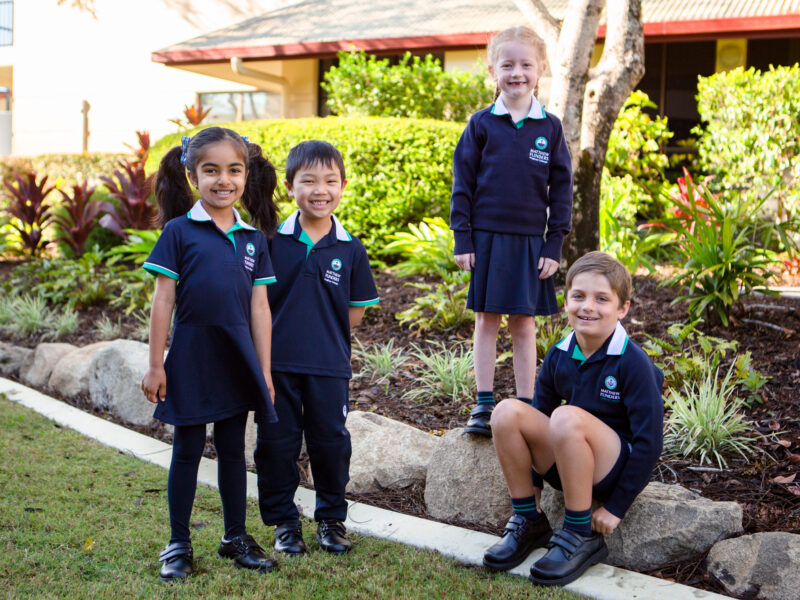 Comfortable and Durable
The uniform is designed to reflect our moderate Queensland climate. Made from the most up-to-date performance-based fabrics, the uniform is durable, easy to maintain and presents smartly, while also allowing for body temperature regulation across the seasons.
Choice, Personality and Style
The uniform is designed to give our students choices that support their personal preferences around style, activity levels and comfort. For example, the girls uniform offers comfort options with pants and shorts.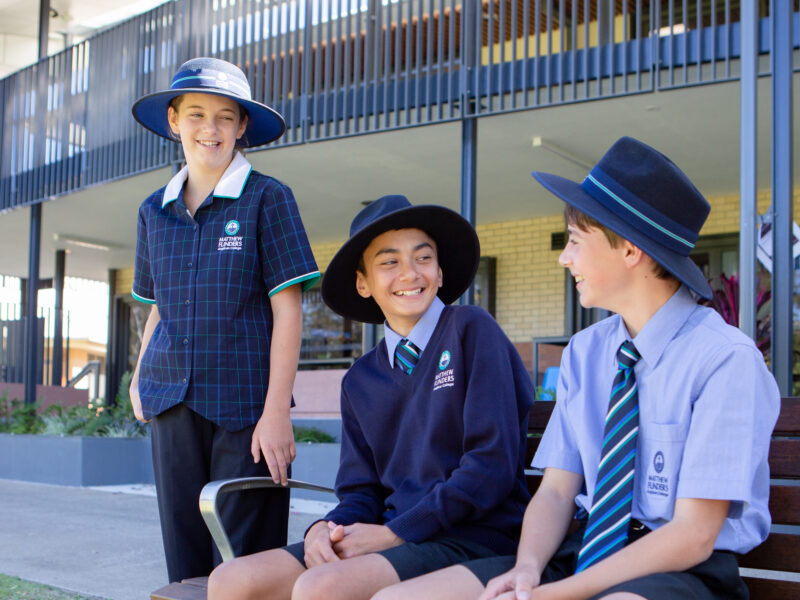 Streamlined for Ease
The one Flinders uniform is designed to be worn all year round. This makes the uniform more affordable for Flinders families and easier for students to maintain and manage items throughout the year.
The new online Flinders Uniform Shop makes it easier for families to order new items, saving them time and effort.
Age-Appropriate and Active
The uniform is designed to suit the range of playground and classroom activities in which our students are involved. It also provides age-appropriate versions to support students' development needs across the years from Prep to Year 12.