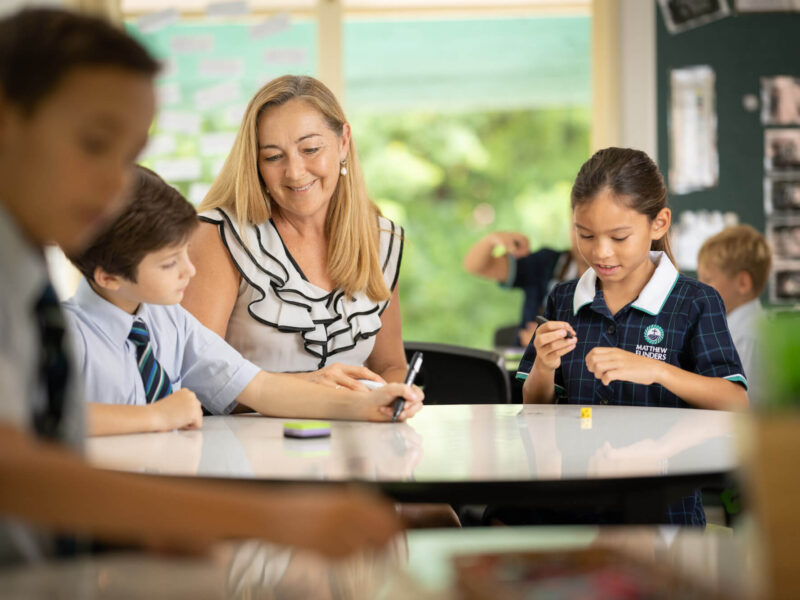 Flinders is a leading Queensland independent school with a proven record of academic excellence and a culture that upholds values of Compassion, Respect, Courage and Integrity.
We invite you to book a personalised tour of our rainforest-fringed campus to see for yourself why our College is so highly regarded.
You will discover how our vibrant and caring learning environment and quality staff team enable our 1,360 students from Prep to Year 12 to thrive.
Co-curricular life at Flinders is rich and diverse, as students explore new interests and strengthen their passions across sport, music, the creative arts, community service, and more.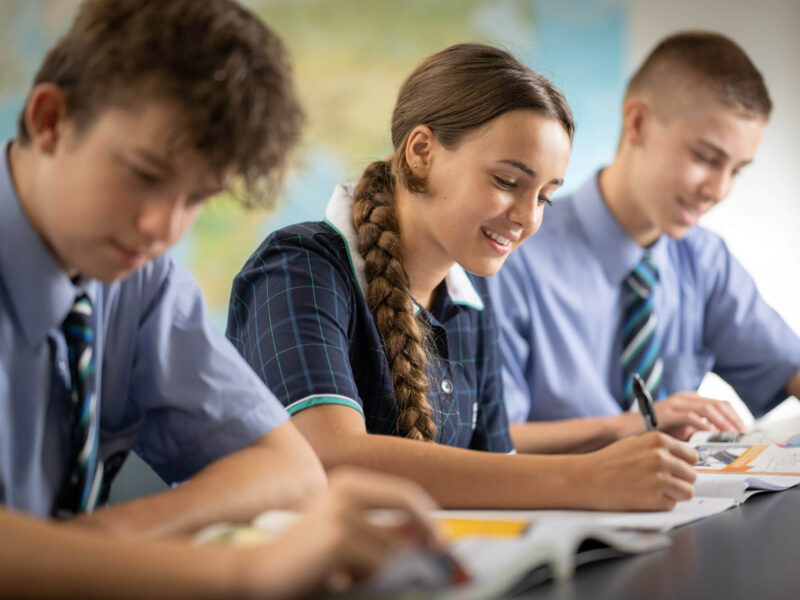 Academic Excellence
At Flinders, we celebrate rigorous and personalised academic programs that foster exceptional scholarship and a culture of deep learning.
At every step of the learning journey from Prep to Year 12, students are supported by caring and dedicated teachers and staff. The aim is to inspire curiosity, develop critical thinking, foster intellectual agility, and prepare students to be socially conscious and responsible citizens in a culturally diverse world.
Testament to our learning culture is the smooth transition our students made to Queensland's new ATAR system, introduced in 2020. Our first Year 12s to receive ATARs recorded an impressive median ATAR of 93.15. What's more, 12 Flinders students achieved an ATAR of 99 or above, which is roughly equivalent to an OP1.
Opportunities to Excel
Both in class and beyond, our students at Flinders are offered extraordinary opportunities to maximise their potential and explore new interests. Curriculum extension programs, personalised learning approaches and extensive co-curricular options cultivate in our students the spirit to achieve mastery and personal best.
The Flinders co-curricular life gives students opportunities to develop their passions through the arts, drama, music, sport and community service learning. A world view is vital for compassion and leadership, and that's why our College supports students to engage with local, national and global organisations to support people in need.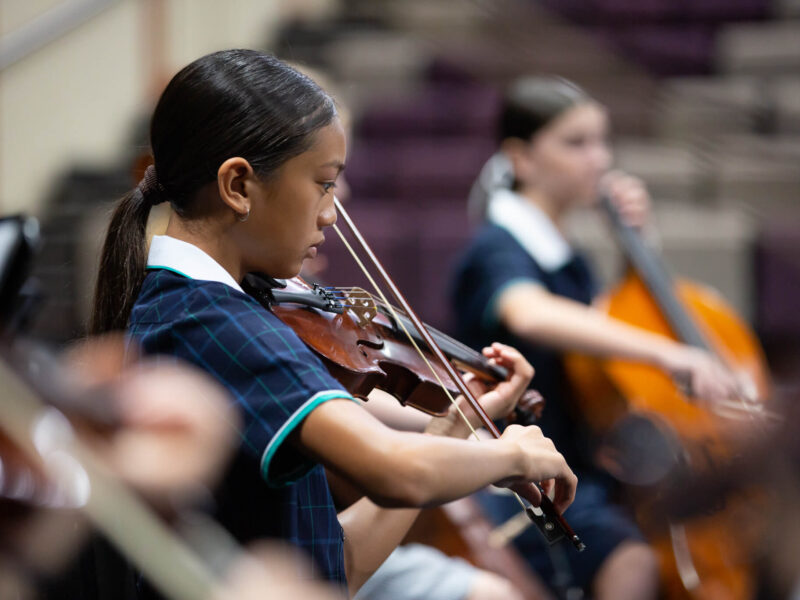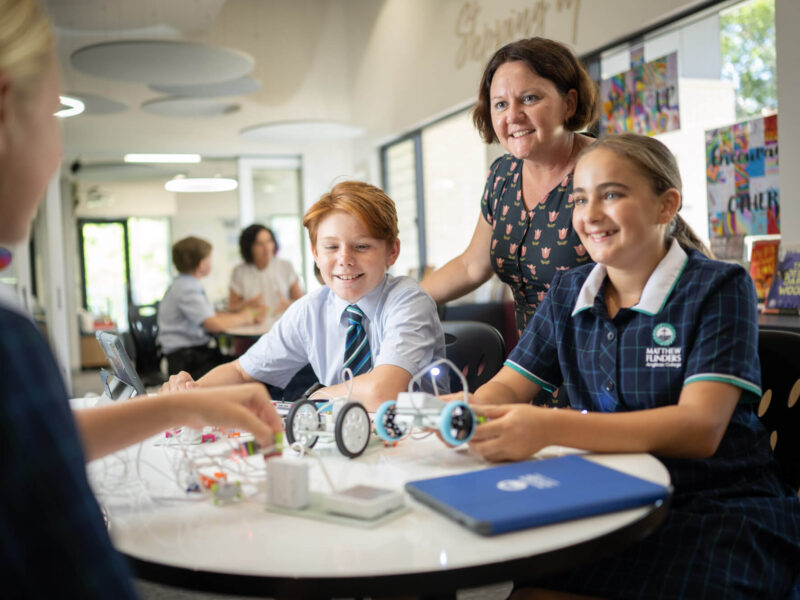 Quality Teaching
Our College recruits, retains and supports the very best teachers. We have teachers that are experts in their field, with exceptional depth of knowledge and passion for the subjects they teach.
Our vibrant professional development program is designed to support our teachers as they strive to learn and grow. Educators at Flinders are committed to reaching their career potential and being leaders in their field and communities.
The Flinders teaching team prides itself on nurturing a genuine environment of care, friendship and respect to ensure that every student feels supported to learn and thrive.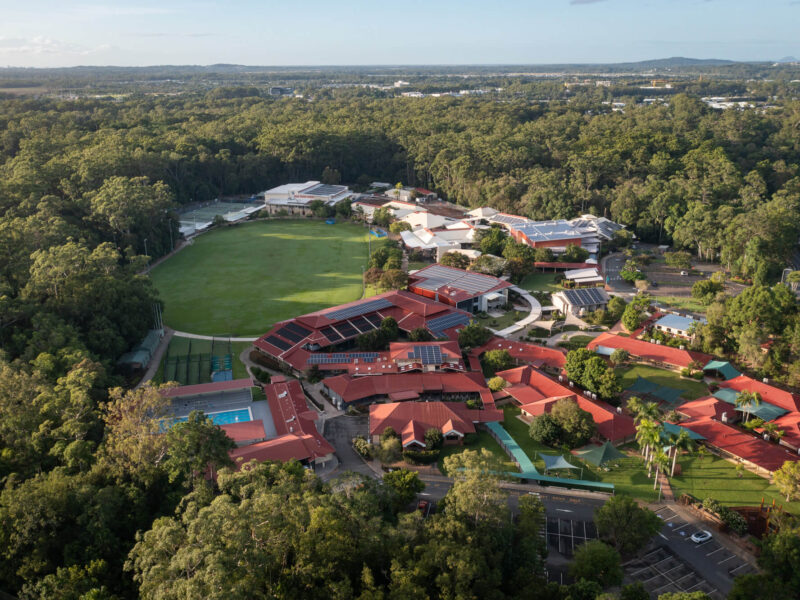 Impressive Facilities
Located in Buderim at the heart of the Sunshine Coast, Flinders is surrounded by rainforest and located 10 minutes' drive from stunning surf beaches.
Our College's outstanding facilities include brand new learning precincts as part of the Flinders Masterplan. There is also a state-of-the-art performance centre, indoor sports centre, aquatic centre and floodlit sports ovals, to name but a few facilities.
The natural beauty of our campus is a major boost for student and staff health and wellbeing. Daily school life at Flinders is set amidst rainforest, immaculate gardens and lawns, nature playgrounds, an outdoor classroom, the Flinders Farm (home to Erol the Emu) and our sprawling manicured sports ovals. We even have kangaroos that visit our oval for a nibble of grass when the campus is quiet...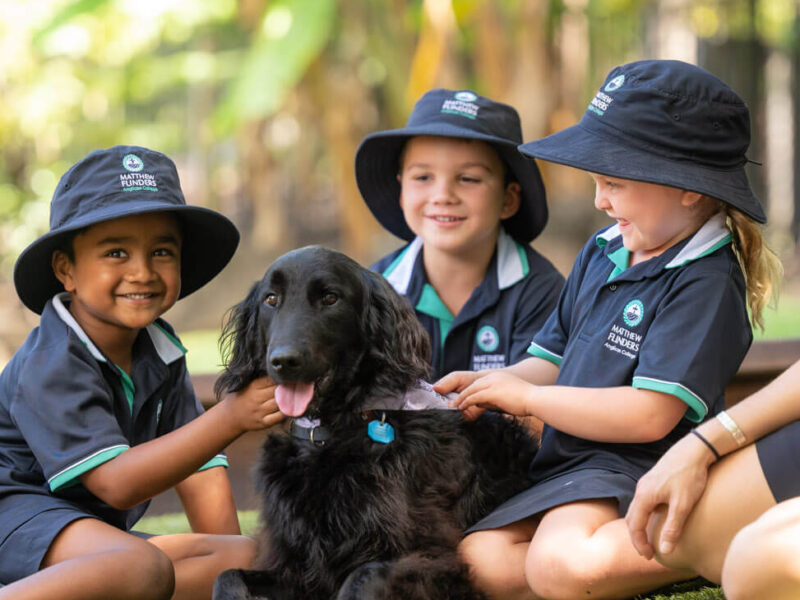 The Flinders Way
Students at Flinders are guided to value Courage, Respect, Integrity and Compassion as they develop their own character and contribute to the wider world. We welcome students, parents and staff with diverse backgrounds and cultures in accordance with our Christian principles.
Our aim is to support our students to build competencies through our Flinders Way approach.