Why Quality Teaching Matters
Research shows that quality teaching is a major contributor to student academic success and wellbeing. Matthew Flinders Anglican College is committed to developing an accomplished, well-resourced and inspirational teaching team to guide, teach and support our 1,380 students from Prep to Year 12.
Our College recruits, retains and supports the very best teachers. We have teachers that are experts in their field, with exceptional depth of knowledge and passion for the subjects they teach.
The Flinders teaching team prides itself on nurturing a genuine environment of care, friendship and respect to ensure that every student feels supported to learn and thrive.
Professional Development
Teachers at Flinders are always learning. Our vibrant College professional development program enables our team to engage in the best research and professional partnerships available in Australia and abroad to help them achieve excellence in teaching practice.
Flinders also has many processes in place to support our teachers. For example, staff meet in collaborative learning teams and are provided with Instructional and Cognitive Coaches to support their improvement.
Professional development is steered by the Head of Teaching and Learning in the Primary School, and by the Head of Learning and Innovation in our Secondary School. These lead roles provide support for our teachers to be proactive and innovative in their goal setting for professional growth.
Highly Accomplished and Lead Teachers at Flinders
Teachers at Flinders are encouraged and supported to further their careers by engaging in post-graduate studies. The College also supports processes such as the Highly Accomplished and Lead Teacher qualifications. In 2020, the College had seven teachers achieve their national HALT certification. The teachers were part of a group of just 30 teachers in the independent sector across Queensland to achieve the certification in 2020. In 2021, a further three teachers at the College completed this certification.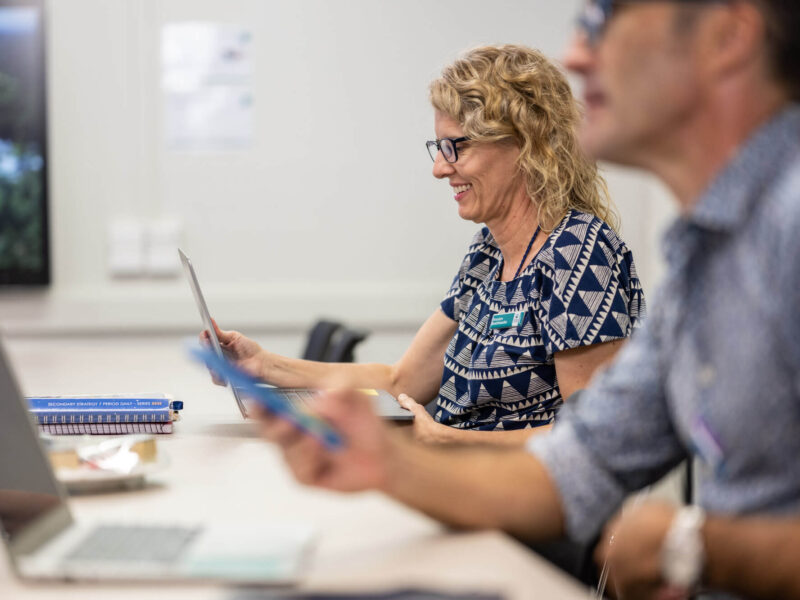 Join our Staff Team
Flinders invites passionate and committed educators and professionals to join our team.
To learn more about the job opportunities open at Flinders, please visit our Careers page.