More than 80 Secondary School students across Years 9 to 12 at Matthew Flinders Anglican College are challenging themselves and finding their purpose, passion and place in the world through the Duke of Edinburgh's International Award youth development program.
The Award is a leading structured youth development program designed to empower all young Australians aged 14-24 to explore their full potential and become more well-rounded individuals.
Today more than 8 million young people across 130 countries have participated in the program, and on average 40,000 young Australians work towards achieving an Award each year.
The College first offered the Duke of Edinburgh's Award as part of its co-curricular program in 1994, with seven students participating. In 2022, more than 80 students are participating in the Award, with six students at the final Gold award stage. 
The outdoor education and community service opportunity requires students to set goals to achieve across the four areas of outdoor adventures, physical wellbeing, volunteering in the community and learning new skills. 
Students get to design their own projects, which for students at Flinders' has included organising and completing hikes through K'gari (Fraser Island), Tasmania's Overland Track and sea kayaking in the Whitsundays.
And for community service projects, Flinders students have assisted the Sea Shepherd environmental groups and lent a hand to people in need in rural areas by building fences on properties.
Learning Valuable Life Skills and Character Traits
College Principal Stuart Meade said the program enabled students to build valuable life skills and character traits, like confidence and citizenship, to help them excel in learning and life. 
"Young people are capable of so much and the Duke of Edinburgh Award opens our Flinders students' eyes and minds to their potential in life," Mr Meade said.
"We offer it as part of our College's co-curricular program for our students to discover the positive impact they can have in their communities and the practical experience of goal setting, persistence and achievement."
Students Challenged to Face Their Fears
Year 10 student Meghan Natale has completed her Bronze award and is working on her Silver level.
"To achieve each award, participants must embark on six months of physical recreation, service, working on new skills and complete two physical expeditions," Meghan said. 
"A very special part of the program is the expeditions and journeys you are faced with and for my Bronze Award, I had the opportunity to travel and hike through the Victorian Alps in both the sun and snow!" she said.
"I have just completed another one of my practice journeys, hiking the beautiful K'gari (Fraser Island) with a group of friends from school.
"I am about to embark on the community service aspect of the award to help people in my community."
Meghan says she has learned through the Duke of Edinburgh Award that she is capable of so much more than she imagined.
"I've learned to face some fears and that change can be a good thing," Meghan said.
"The expeditions have also allowed me to achieve and attain new skills like cooking, setting up camp sites and basically surviving in the bush!
"I have also noticed that during the experiences of the Duke of Edinburgh program, I have become a more confident and patient person.
"I'm a lot more resilient too and I am proud of these changes."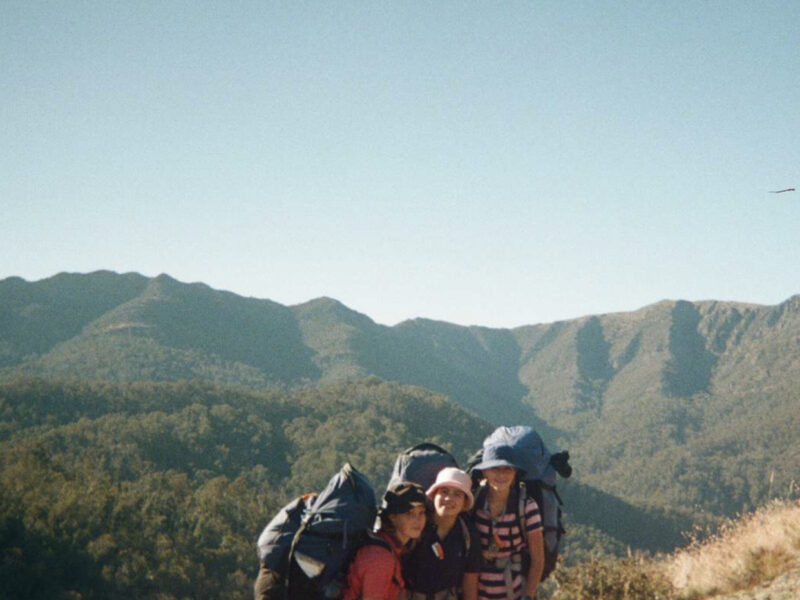 Duke of Ed Students Develop Valuable Skills
Flinders Teacher in Charge of the Duke of Edinburgh's Award Mr Mark McDowell said it was rewarding to observe students progress through their Bronze, Silver and Gold levels of the Award.
"We find that students participating in the Duke of Ed become more adventurous, helpful, confident and well-rounded individuals," Mr McDowell said.
"Their experiences help them learn new skills and attributes that will enable them to meet the challenges of life and work beyond their schooling journey," he said.
"And the best part is that the students not only impress the staff and their families and friends who support them but, most importantly, they impress themselves.
"It's exciting for them to realise they are capable of making others' lives better simply by volunteering in their community.
"They also experience how to improve their own lives by exploring nature and having the courage to try new adventures and build new friendships and networks, which might seem like daunting tasks at first glance."
COVER PHOTO AND BELOW: Duke of Edinburgh's Award Flinders students and teacher hike through K'gari (Fraser Island) in April, 2022.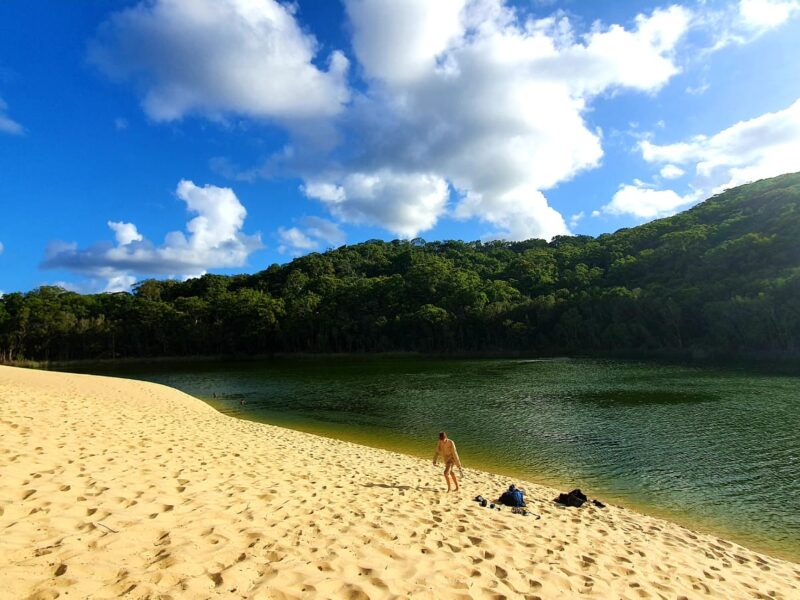 More About the Duke of Edinburgh's Award
PROGRAM ELEMENTS
Three levels: Bronze, Silver, and Gold – each progressively more challenging.
Four Sections: Physical Recreation, Skills, Voluntary Service, Adventurous Journey plus Gold Residential Project (Gold Level only).
All participants are supported by a network of adult Award Leaders, Assessors and Supervisors.
TIME REQUIREMENTS
· Bronze – minimum 6 months
· Silver – minimum 6 months if completed Bronze (otherwise 12 months for direct entrants)
· Gold – minimum 12 months if completed Silver (otherwise 18 months for direct entrants)
WHY FLINDERS OFFERS THE AWARD AS A CO-CURRICULAR OPPORTUNITY
Flinders recognises the Award as a framework for holistic education, helping to educate the whole person and bringing the other dimensions of a well-rounded education into the classroom. It also provides a structure, and external international recognition, for activities and programs that the College runs as part of a holistic education offering.
THE AWARD'S BENEFITS TO THE PARTICIPANTS
For young people, the Award equips them with the skills, attributes and experiences needed to meet the challenges of life and work after school. Research reveals the benefits for young people include better employability and improved educational attainment as well as moving out of their comfort zone, developing a sense of adventure and a love of nature and the outdoors, and becoming well-rounded individuals.
CONTACT
For more information, visit the official Award site here
To learn more about joining the program at Matthew Flinders Anglican College, contact lead educator, Mr Mark McDowell here.