It is a privilege to be the fourth Principal of Matthew Flinders Anglican College. As one of the pre-eminent schools in Queensland, we are proud to provide excellence in education in a co-educational setting.
All fine schools look to engage the heart and soul, the body and mind. One of the very best things about Flinders is the positive climate for learning present throughout our College. Students are at the heart of our work, and the breadth and depth of their involvement is extraordinary. The staff are professional and dedicated, and demonstrate a shared commitment to our students' education.
Set among trees on a beautifully landscaped campus and approximately 10 minutes' drive from the coastal beaches, Flinders is well-known for its impressive facilities. Our Flinders Masterplan is providing contemporary, high quality, functional spaces to support both teaching and learning as well as the extensive co-curricular program. Our students benefit from having all our facilities onsite and readily accessible, not only during school hours, but also beyond the school day.
I am proud of our College and I want Flinders students to be proud too: proud of the community of which they are part; proud of their own and our College's collective achievements; and proud of the values they take with them when they leave – values that are developed and nurtured in an environment of safety, happiness and mutual respect.
There is so much to see and enjoy at Matthew Flinders Anglican College – I invite you to visit and experience it for yourself.
With good wishes,
Mr Stuart Meade
Principal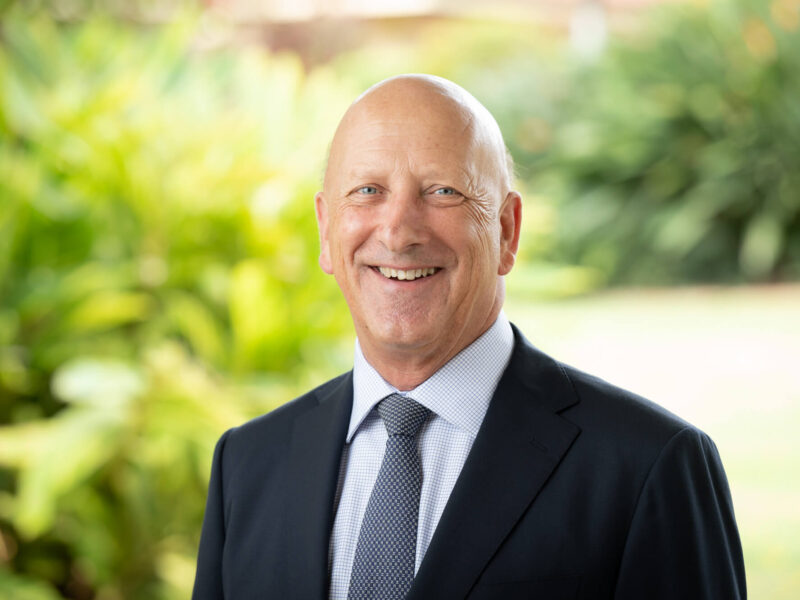 About Our Principal
Stuart Meade has enjoyed a distinguished career and joined Matthew Flinders Anglican College in 2017 as an established leader. Stuart was previously Headmaster at one of Australia's leading schools, Hale School in Perth, which he led with distinction for 14 years. Prior, he served as Deputy Headmaster at Cranbrook School in Sydney and Newcastle Grammar School.
Stuart holds degrees from UNE and USQ, including a Bachelor of Arts, a Diploma of Education and a Master of Education, and is a member of the Australian Institute of Company Directors. Stuart has served on the Board of the Association of Heads of Independent Schools of Australia, was Chair of the Principals' Advisory Panel of the School Curriculum and Standards Authority (West Australia) and is a member of the Australian College of Educators and the Australian College of Educational Leaders. He is a Fellow of the Institute of Managers and Leaders.
In 2022, Stuart was honoured as a Life Member of Australian Schools Rugby Union. The ASRU recognised Stuart's "selfless dedication to the development of our youth through rugby union" spanning 34 years – from 1987 when he coached the 1st XV of Cranbrook School Sydney to 2021 when he retired as Vice President.
Stuart's overarching philosophy is that a school, in the context of a Christian community, should seek to inspire students to learn, lead and serve as they strive for excellence. Stuart believes the core of any great school is the quality of teaching and the calibre of its teachers. He also believes the values which are the foundation of Christian principles should underpin the leadership of the school and provide the moral compass for the students which will enable them to be well prepared as they take their place in the wider world. Stuart says that a school striving for excellence must understand that its role is not simply to achieve high academic standards but also to develop and nurture the young hearts and minds entrusted to it.