A state-of-the-art two-storey design facility, named the Infinity Centre, will open in 2024 as part of the masterplan for leading independent school Matthew Flinders Anglican College on the Sunshine Coast.
The technology-rich facility will feature dedicated specialist studios, maker spaces and galleries to support and exhibit student projects, including art studios, white rooms, workshop and gallery spaces, library zones, food laboratories, and presentation and pitching rooms.
The Infinity Centre will support students from Years 7 to 12 as they explore entrepreneurship, innovation, creativity and design thinking across a range of disciplines, including Visual Arts, Design and Technologies, Digital Technologies and Business. 
Designing facilities to high environmental standards is a priority in the Flinders Masterplan, with the Infinity Centre's additional solar power capacity making Flinders one of the largest school solar installations in Queensland and across Australia.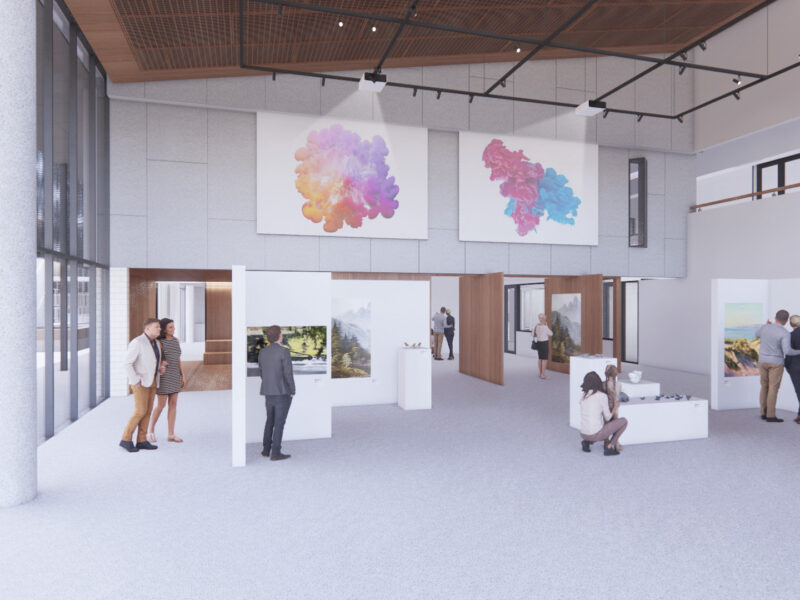 Flinders Masterplan Nears Completion
Principal Stuart Meade said the facility's launch in 2024 would be an exciting milestone for the College.
"Matthew Flinders Anglican College is planning for the future with the Flinders Masterplan, which provides a suite of new contemporary learning spaces for our 1,380 students from Prep to Year 12," Mr Meade said.
"The Infinity Centre will enhance our campus along with the three other key facilities which recently opened at the College: the Year 7 Precinct, the Flagship Centre for Years 5 and 6 students and the Wonderarium learning centre in the Primary School," he said.  
"It's rewarding to observe how these new facilities are being enjoyed by our students, staff and parents as part of a vibrant Flinders life.
"They have robust IT capabilities and are modern and inspirational spaces in which to learn, teach and gather."
Mr Meade said the College recognised its vital role to provide agile learning environments and encourage all learners to be confident and proactive as creators, rather than simply being consumers of information.
"The world is complex and changing, and future employers are looking for people with strong 21st century skills, which is exactly what our facilities and learning philosophy are designed to support," Mr Meade said.
"In our new Infinity Centre, students will be guided to explore and develop skills in collaboration, critical thinking, communication, citizenship, creativity and character.
"We look forward to seeing the impactful projects our students bring to life in this facility."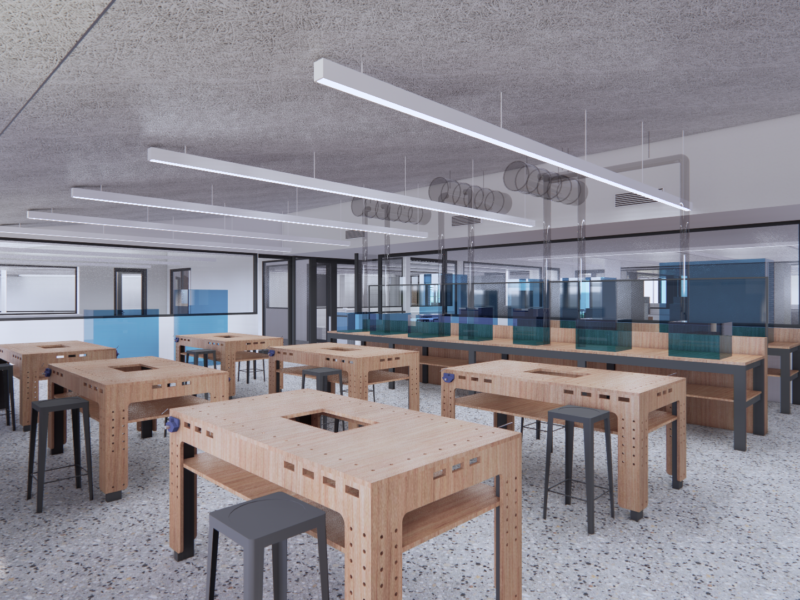 Infinity Centre Learning Spaces and Design Features
The Infinity Centre will feature dedicated specialist spaces to support student projects and vibrant makers spaces. 
Students will have access to resources, equipment and materials ranging from art supplies, welding and robotics through to virtual reality, 3D printing, Computer Numerical Control (CNC) machining for manufacturing and a plastic heat press machine to recycle waste into sheets of plastic to use when designing new products.
The facility also has multiple exhibition and presentation spaces that can be styled and curated to provoke and inspire, for example, through visual projections, art spaces, video screens and installations. This includes a spacious high-end gallery, integrated with rich media and technology for students to exhibit their creations and artworks to professional standards. 
The presentation rooms will offer inspiring spaces for artist talks, hands-on workshops, product launches, idea pitches, guest presentations and more.
Outside the Infinity Centre will be landscaped gardens, seating zones and meeting places that encourage the Flinders community and guests to gather and enjoy the student creations, artworks and works in progress. 
The Secondary outdoor 'Quad' space will be revamped as a 'village green' with presentation zones and spaces for the College's famous student-created 'Market Day' business and fundraising events.
The Infinity Centre will have 146kW of solar power capacity installed to bring the total solar energy capacity across the College campus to 642kW. This makes the College's daily solar generation equivalent to powering 95 average family homes each day. 
Flinders also has a 15-year Masterplan for the future to ensure the College continues to strive for excellence and provide high quality, functional, expertly designed facilities to support effective teaching and learning.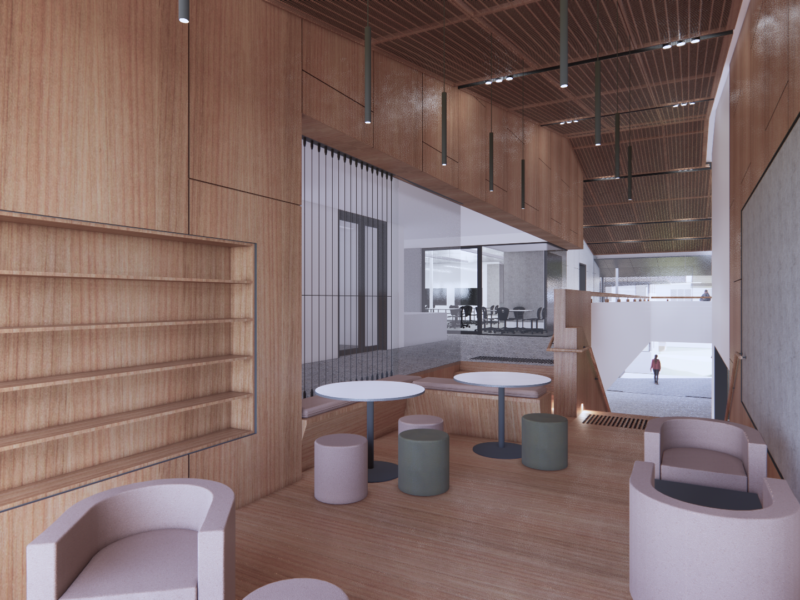 Enabling Design Thinking Curriculum at Flinders
The Infinity Centre provides for the specialised needs of Senior School students from Years 10 to 12 in Visual Arts, Design and Technologies, Digital Technologies and Business fields. 
The facility will also be a key learning space for Middle School students, particularly for interdisciplinary curriculum such as the IDEAS (Innovation, Design, Engineering, Art and Science) program in Years 7 and 8, and the Flinders Capstone Projects at the culmination of the new 'Year to RISE' program in Year 9.
Flinders' Head of Curriculum Mr Bill Hooper said the Infinity Centre resulted from a two-year research and design phase.
"Flinders staff visited leading Australian schools and universities, and collaborated with experts in the field of learning space design to create this Infinity Centre as a world-class facility that champions the Design Thinking Cycle," Mr Hooper said. 
"Design Thinking is woven throughout our Flinders curriculum as it equips students with the vital skills to solve problems and innovate for a better world," he said.
"Across a range of disciplines, our students at Flinders are learning how to understand users, challenge assumptions, redefine problems and create innovative solutions to prototype and test.
"The new facility will have dedicated spaces to support enquiry, ideation, collaboration, prototyping and testing, as well as presentation.
"We look forward to officially opening this space and inviting our students to rise to the challenges it offers."
For more about the Flinders Masterplan, visit here.
To book your personalised tour of Matthew Flinders Anglican College, please contact our Admissions Team via email admissions@mfac.edu.au or by phoning 07) 5477 3260.