"There is no I in TEAM!" was the take-away message our Year 9 students at Flinders learned firsthand at their all-day Collaboration Skills Workshop.
It's all part of our new bespoke Year to RISE curriculum, a program custom-designed to spark curiosity, invite inquiry, build vital skills towards mastery and allow innovation to flourish throughout the Year 9 journey. 
Check out this short video snapshot of the epic day, held in the last week of Term 1, 2023 at Matthew Flinders Anglican College!
This video shows our 131 students working beyond their comfort zones in ever-changing groups to overcome an array of high-pressure scenarios.
Racing the clock, students leapt from one team challenge to the next – naming country flags, performing skits, solving riddles and design challenges, pitching ideas, unscrambling poetry and even eating (or resisting!) Skittle lollies to test immediate satisfaction versus delayed gratification. 🤔
Along the way, they gained practical – and at times, hilarious! – insights into their interpersonal skills.
Students also learned about conflict resolution through empathy and negotiation, and explored how power imbalances and external pressures can negatively influence negotiations – and what to do about it!
Year 9 student Avani said, "I find it easier to work by myself. So working in a group was a bit of a challenge for me. I thought these activities were a really good opportunity for me to test those skills."
PROGRAM PHILOSOPHY
The Flinders Year to RISE Project Leader, Mrs Emmie Cossell said the foundations of the new curriculum lies in Self-Determination Theory, which suggests that the intrinsic motivation to learn can be generated where students experience Mastery, Agency, Relationships (connection) and Purpose in the classroom.
"Through Year to RISE, our students are being guided to build skills towards mastery, engage in meaningful learning experiences that are purposeful and interconnected, and develop a sense of belonging and stewardship," Emmie said.
"Building teamworking skills to overcome challenges is a crucial skill our students need to achieve in Senior School and beyond Flinders.
"Collaboration is one of the six Flinders Learner Traits, also known as the '6 Cs', that we encourage every student to develop, along with Creativity, Critical thinking, Communication, Citizenship and skills associated with Character."
The signature Year to RISE curriculum will be delivered through Core Subjects, Fusion Courses and Specialist Electives, with students exposed to the big issues the world is facing, while also being encouraged to play an active role in seeking solutions.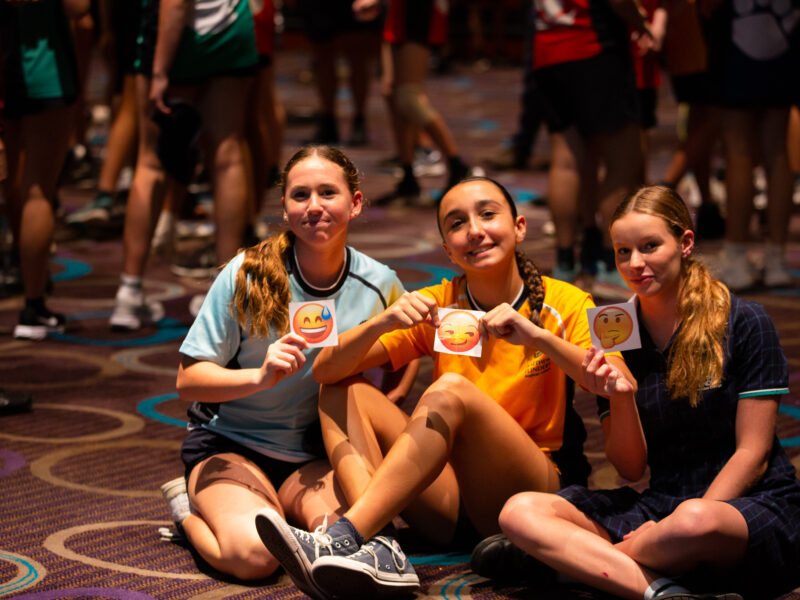 Learn more about the Flinders Year to RISE through the launch story here.