Matthew Flinders Anglican College Year 10 Design student Nick Reed has won the inaugural Monash Design Prize, receiving a $1,000 cash prize and two-week internship at Monash University in Melbourne.
Offered by the Department of Design at Monash Art, Design and Architecture, the competition is open to all Australian students from Years 10 to 12 and judged by a panel of leading university and industry designers.
Nick's design was created in class as part of a hands-on Flinders Design challenge to use component parts of disused bikes to create repurposed sensory playground equipment for children.
From Years 7 to 12, students at Flinders gain experience and confidence working individually and in small groups on prototypes as they engage in design thinking using problem solving, critical thinking, collaborating, communicating, evaluating and refining.
Monash University's Head, Department of Design, Associate Professor Gene Bawden said the judges were impressed with Nick's design as it "responded to both environmental and social concerns, and addressed our 'design for good' philosophy."
"You resolved these issues through a cohesive and productive design solution that would both reduce waste in landfill and increase the wellbeing of children in disadvantaged communities," Associate Professor Bawden said.
Flinders Principal Mr Stuart Meade said budding designers at Flinders were encouraged to tackle real-world problems.
"Design thinking offers our students valuable life, study and career skills that are increasingly in demand across diverse industries," Mr Meade said.
"We congratulate student Nick Reed for excelling on the national stage, and look forward to hearing what he learns from the exciting internship opportunity with Monash University."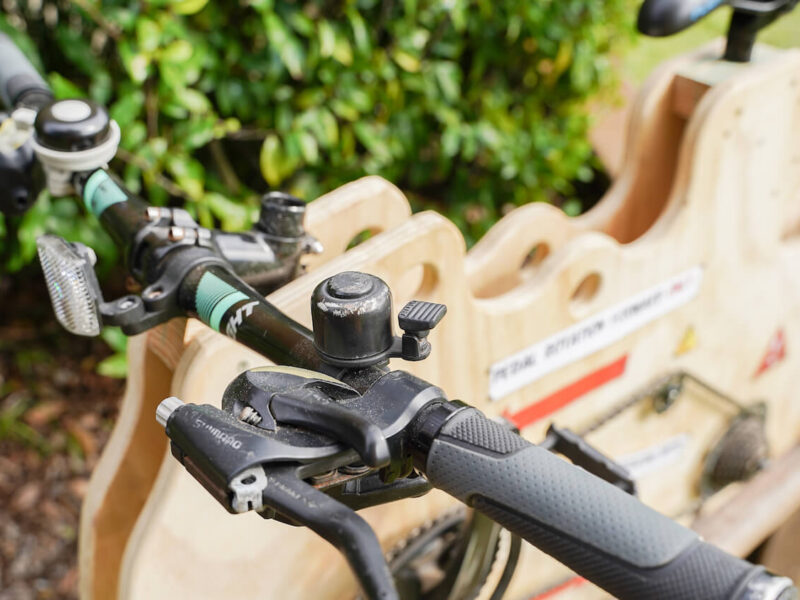 Nick said he and his classmates were encouraged to submit their designs for the prize by their teachers, Flinders Head of Technologies, Mrs Natalle Sutton and Secondary teacher, Ms Kate Pearce.
Nick said, "I was really interested to learn more about it and Ms Pearce supported me throughout the application process.
"I'm interested in the process a product goes through from concept to completion and this internship will give me an opportunity to explore the product journey more closely," he said.
"I'm most looking forward to delving further into the design thinking process, identifying problems and developing creative solutions."
Nick hopes to complete his internship during the September holidays, and can choose from working with either the Monash Design Health Collab or the Mobility Design Lab.
The Monash Design Health Collab uses people-centred design to create significant healthcare services and products in the world; and the Mobility Design Lab involves design researchers at the forefront of design-driven, industry-relevant solutions to improve the physical, environmental and experiential aspects of mobility.
Flinders Students Learn Design Thinking Process
The Flinders Design and Technologies Department teaches students from Years 7 to 12 crucial 21st century skills so they can grapple with complex problems that require creative solutions.
Students learn the renowned five-stage design thinking process of Empathise > Define > Ideate > Prototype > Test as well as the principles of Human-Centred Design.
For their 'repurposed bikes as playground equipment' challenge in Semester 1, the Year 10 Design students began with 'empathy' for the young children they were designing the play equipment for.
To understand the user and define the problem the Year 10 students visited the Flinders Primary campus to interview students in Year 2 to find out what makes a 'fun' playground, and then analysed the feedback.
They learned the elements that enabled children in the early years to have fun and improve physical, social and cognitive development through play.
Once they applied this research and feedback to ideate their bicycles into playground equipment prototypes, the Design students pitched their ideas to students in Year 5 to gain valuable 'client feedback'.
The Primary students were impressed with how the designs not only enabled fun with friends outdoors but also tackled the environmental problem caused by bikes ending up in landfill.
For Flinders Design student Imogen McAlister, the pitch to an audience was a favourite part of the design process.
"The final pitch and presentation to the Year 5s was the best part of this design challenge because it allowed us to show off our hard work and at the same time get feedback that can potentially support conclusions or refine our projects."