At the start of Term 3, Matthew Flinders Anglican College hosted its annual four-day Year 11 Retreat at Cromwell College, University of Queensland in Brisbane.
The retreat is one of the College's most rewarding and enjoyable experiences, aimed at providing the 140 students in Year 11 with a taste of what life beyond Flinders might look and feel like.
It is an opportunity for students to form close bonds as a cohort and with their Homeroom Mentors and staff in preparation for the final 18 months of their schooling journey at Flinders.
This year's retreat activities were inspired by the theme 'Stepping Up to the Future' and focused on personal wellbeing, career pathways, leadership, resilience, character and independent management of life's demands and challenges.
Students had the opportunity to be uni students for a day and organise themselves to attend lectures and tutorials around the UQ campus. There was also a 'Race around Brisbane' event to challenge students to use public transport and find key locations around the city.
During the retreat, students learned about their personal values, beliefs and strengths, and were encouraged to become aware of their support networks and explore their dreams for life beyond graduation.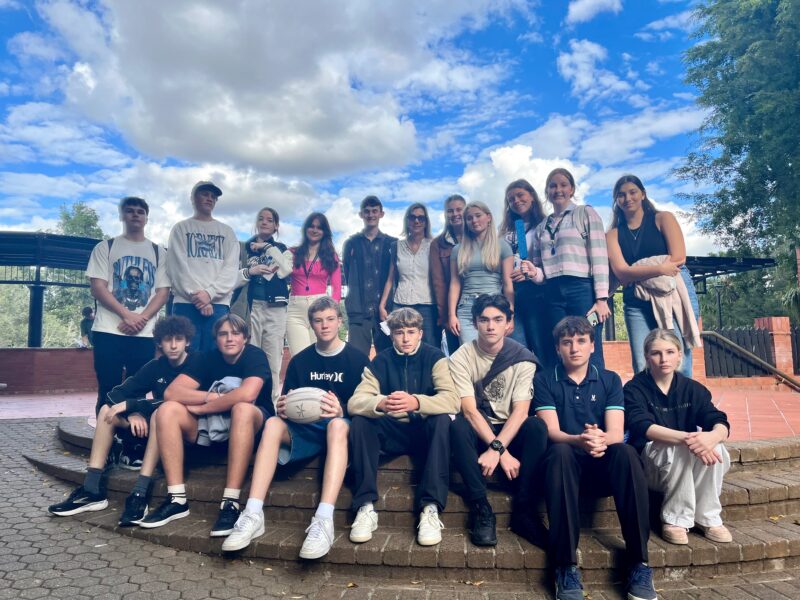 It was also an opportunity for students to learn from inspiring leaders in business and the community, as well as our Old Flinderians.
The Old Flinderians' Dinner featured nine alumni who shared stories of their career paths and life lessons learned. The keynote was delivered by Sofie Neuendorf (Class of 2013), now a business owner, artist and potter.
The semi-formal dinner was also a highlight, giving students a chance to step out in their finest threads for a special milestone photo opportunity with their homeroom. The 'Christmas in July theme brought some light-hearted fun to the evening with some fabulous Christmas sweaters on display!
The final day of the retreat focused on preparing students for their graduating year as the Class of 2024 leaders. There were talks from the Head of Secondary School, Mrs Anita Gibson and Principal Stuart Meade.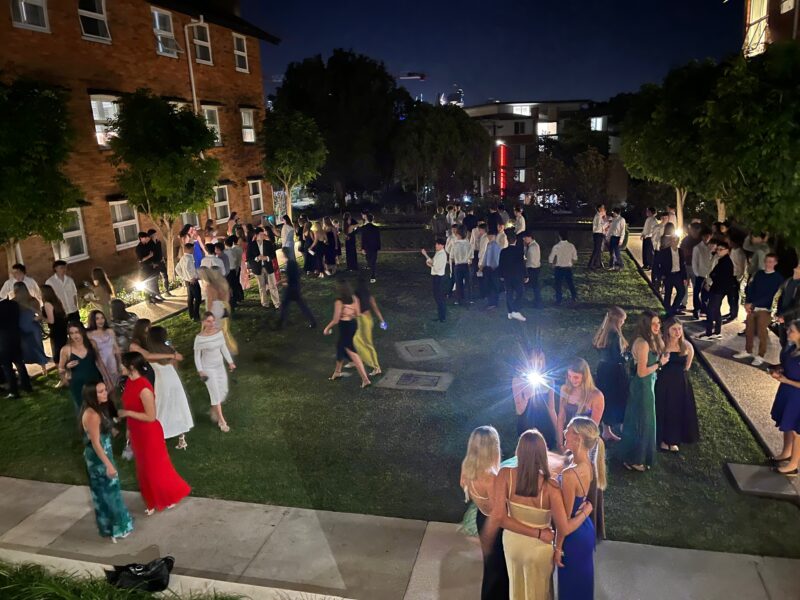 Head of Senior School Mr Gary Davis said, "This year's Year 11 Retreat was a resounding success with so many key objectives achieved.
"The time away together provided an opportunity for students to develop resilience and gain a further understanding and appreciation for each other and as a cohort.
"The responsibility, maturity and collaboration exhibited by all 140 students was a highlight for the staff involved.
"It was also clear that our students have a growing respect and acknowledgement of the enormous support and guidance the teachers provide for them as young adults."
Thanks goes to the nine Old Flinderians who joined our Year 11 students to share their career journeys and support the students' by answering their questions about Year 12 and beyond.
Old Flinderians Dinner Guests
Sofie Neuendorf, Class of 2013 - Artist & Potter (Keynote speaker)
Kristian Kjaer, Class of 2020 - Process Engineer
Sophie McKenzie, Class of 2013 - Lawyer
Clare Bartholomew (nee Griffin), Class of 2005 - Allied Health
Jack Sumpton, Class of 2016 - Urban Development Construction Management
Jonothon Price, Class of 2019 - Honours year of an Advanced Humanities degree
Alexandra Hirst, Class of 2010 - Manager, Policy & Advocacy | British Chamber of Commerce in China
Natalie Shearer, Class of 2009 - Paediatric Doctor
Corey Lehman, Class of 2015 - Physicist
Edward Tilleard, Class of 2015 - Cyber Strategy Governance & Resilience, Deloitte