Staff and students at Matthew Flinders Anglican College are celebrating International Women's Day (IWD) 2023 under the theme 'Cracking the Code: Innovation for a gender equal future', on Wednesday, 8 March.
As gender equality is a basic human right, the 2023 IWD's theme is focused on access, inclusion and education for women everywhere to ensure they have full and equal participation in society and to ensure inclusive workplaces.
Flinders is proud to play its role in a more equitable future for young women, by providing our students with a quality and caring education that upholds our core values of Courage, Compassion, Integrity and Respect.
The College's aim is to inspire curiosity, develop critical thinking, foster intellectual agility, and prepare students to be socially conscious and responsible citizens in a culturally diverse world.
We provide our female students with access to a diverse education, full of opportunities and clear pathways to careers that enable innovation, such as in science, technology, engineering and mathematics (STEM).
For example, in 2021 and 2022 the College hosted its Flinders Inspiring Women in Science and Health (I-WISH) conference, providing young women with a passion for science and health the opportunity to meet with and learn from some of the top researchers in Australia.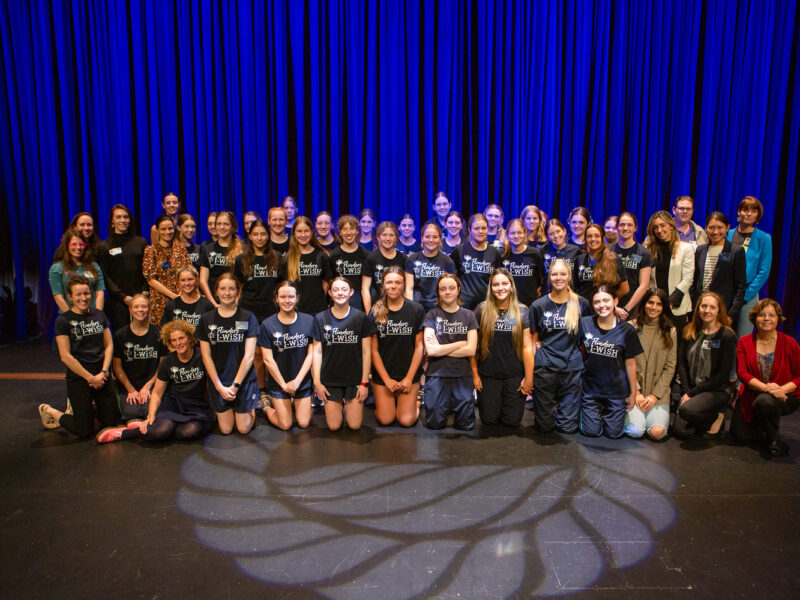 Such STEM education and networking events for young women help to combat the worrying statistic that globally, women hold only 2 in every 10 science, engineering and information and communication technology jobs.
Having more women in STEM careers is important for helping to reduce a skills gap and increase employment and productivity of women, which ultimately helps to foster economic growth.
Our students at Flinders are also encouraged to innovate and build skills as ethical digital citizens, which is vital to helping close the digital gender gap that keeps so many women offline and away from new opportunities.
UN Women Australia reported that the digital gender gap had barely improved since 2011, and that globally, there are around 250 million fewer women online than men.
On this IWD 2023, we asked some of the women in leadership roles at Matthew Flinders Anglican College to share how the College community and also they, as educators, are helping to 'crack the code' to gender equality.
Trudi Edwards, Head of Primary
Education provides young women with opportunities to be a part of a future where they can pursue any and all opportunities, passions or strengths.
At Flinders, we are committed to developing the dispositions in young women to take an active role in identifying their strengths and pursuing their passions. Giving our girls ownership of their learning and supporting them to develop their character, skills and confidence, we empower them to explore the world in ways that are meaningful to them and spark a passion for lifelong learning.
We also provide our students, girls and boys, with access to inclusive digital technologies and equip them with rich design thinking skills, so that they can embrace innovation and develop as problem seekers and problem solvers of real world issues. Our focus on developing strong moral character in all students by demonstrating habits of justice, kindness and a desire to make a positive impact the world drives us and supports an equitable future for all.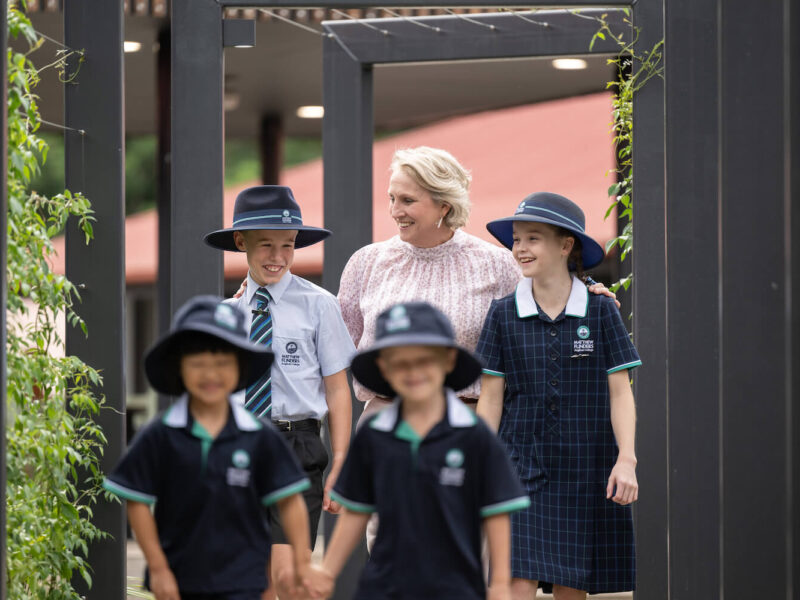 Anita Gibson, Head of Secondary
As leaders at Matthew Flinders Anglican College we play a vital role in providing opportunities for females to pursue their passions within technology, engineering and science. For our students this includes encouraging girls to explore STEM opportunities and creating mentoring and networking opportunities for young women.
We are blessed at Flinders to have so many females in leadership roles (both teachers and administrators) who challenge and inspire our students, regardless of gender, to promote, respect and celebrate the talents of the women in their communities.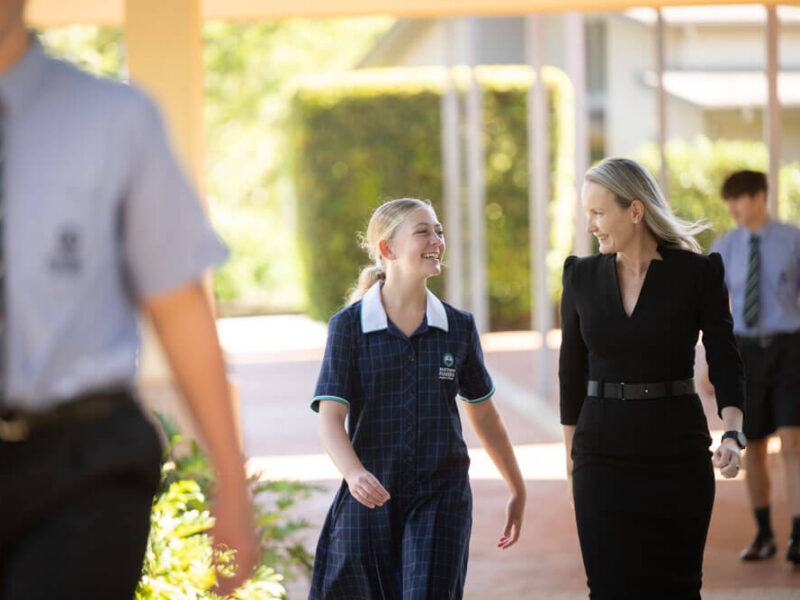 Natalle Sutton, Secondary Head of Technologies
At Flinders, we believe that educating students about the various career pathways in technology, engineering, science, and beyond is a crucial part of their learning journey. Our approach involves providing students with diverse and real-world contexts through Design & Technologies courses, excursions, immersion events, the Innovation Club, local, state, and national competitions, and the annual Powered by Design Symposium.
By raising awareness of these opportunities, we aim to empower young women and encourage them to pursue their passions and achieve their full potential. This requires a collective effort from both individuals and organisations to create a more equitable and inclusive society that provides equal opportunities to all, regardless of their gender.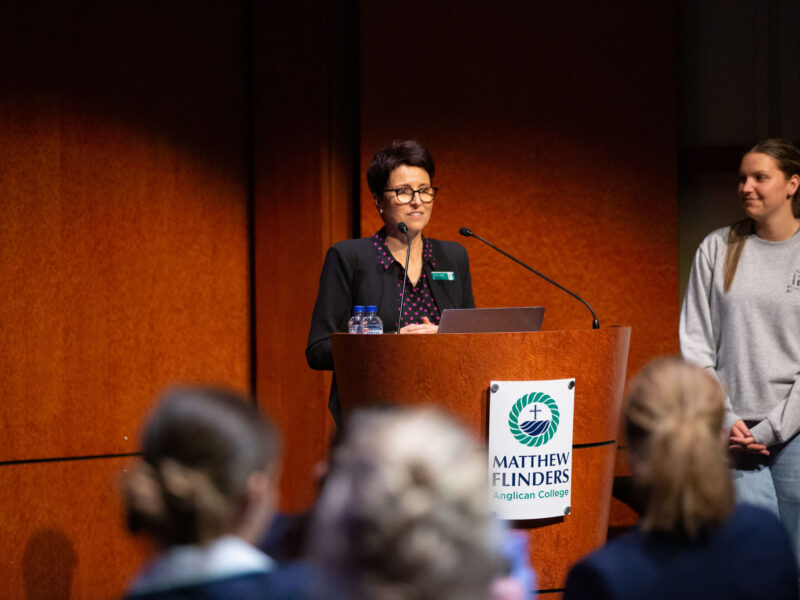 Laura Bain, Primary Head of Emerging Technologies and Innovation
As Head of Emerging Technologies and Innovation on the Primary Campus, I hope to inspire a passion for and confidence with technology in our young girls. Perceptions and beliefs can be established at a young age. Encouraging girls into technology careers starts with them experiencing technology positively and seeing female role-models in this area. Positive technology experiences in the early years of education can set female students off on a trajectory which leads to selecting technology subjects in high school, further study and eventual careers in the industry.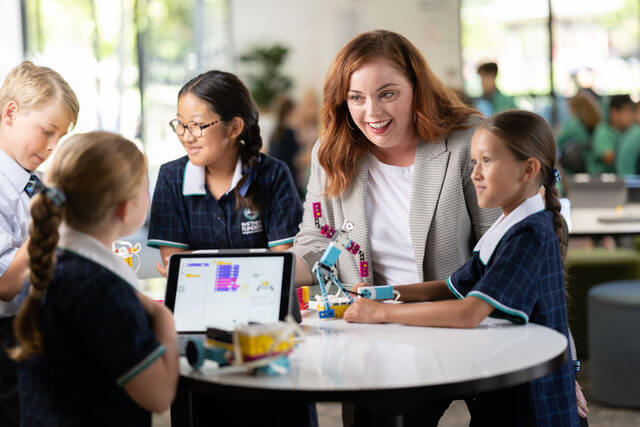 The breadth of opportunity in the technology industry is increasing rapidly and in the next 10 years we will see even more unimaginable opportunities reveal themselves. I am passionate about ensuring that all our students get a taste for the full spectrum of what technology has to offer and potentially find an area of passion within it. It is about more than teaching students to code. Technology is a tool for creativity, expression and problem-solving. Those that can leverage these tools, will be the people that shape the future.
As we continue into an age of automation, machine learning and Artificial Intelligence, we will see technology having an increasingly profound impact on how we live and work. Currently, the industry is significantly lacking in female representation, which poses a serious problem in relation to how tools such as these are developed. It is essential that more women are included in the shaping of our technological future.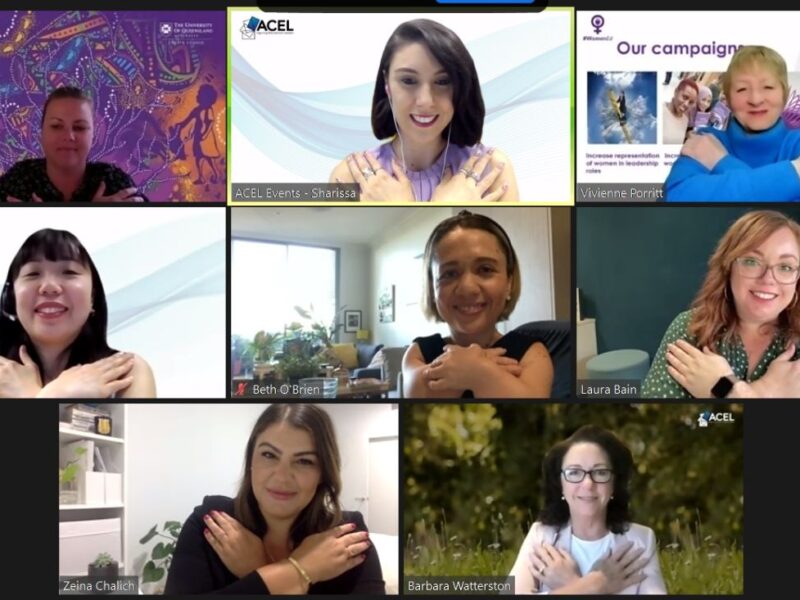 Laura recently spoke on a panel led by the Australian Council for Educational Leaders (ACEL) and WomenEd alongside women leaders in education to discuss the importance of embracing equity, diversity, inclusion and belonging. The panel discussion is free to access for all ACEL members and can be viewed here.
Emmie Cossell, Secondary Teacher 
Careers in technology, engineering and science need innovators who can create and think critically. This is why providing opportunities to engage in these skills is so important in education and the reason that I love being part of modelling and shaping the minds that will be able to solve the big and real problems that society, our environment and our globe will encounter.
Making links to real world applications in learning experiences allows our students to see how their learning can have an impact in our community and with the potential for global impact.
Seeing women in roles that require creativity and critical thinking is important in empowering female students to recognise possible pathways and realise their own capabilities; giving them insight into their potential impact. Being in a learning environment where you can tap into all the possibilities as part of the learning experiences is so rewarding as a teacher as you get to see how much potential there is in our learners.
As teachers, we get to encourage students to find their passion so that they believe they can pursue their goals; and you can help students to realise that what they want to do, and how they plan to have impact is achievable.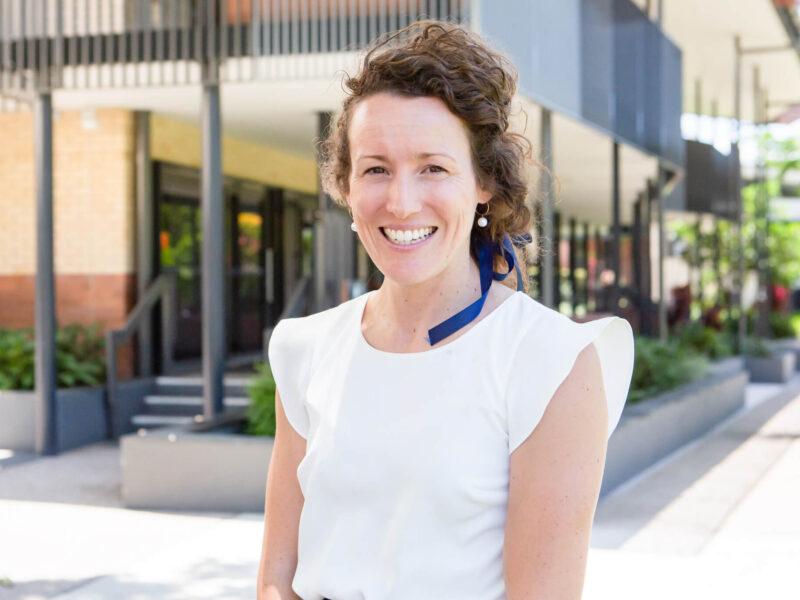 Narelle Goan, Primary Mathematics Specialist Teacher
In my role as a Mathematics Specialist, I am committed to leading mathematics in the Flinders Primary School and ensuring that all young women know about the range of opportunities open to them in this field.
As a female leader, I hope to be a positive role model to young women by offering different ways of thinking about and engaging with mathematics through innovative approaches to student learning. These approaches explore more contemporary methods of mathematical instruction, which help to break down gender stereotypes in the process.
I am passionate about creating a learning environment in which the perspectives and experiences of each individual are valued. This, in turn, fosters confidence and determination in our students, not only in the classroom but also in themselves.